Golf Drivers 101: Guide On Choosing The Best Golf Driver For You
Before you buy, check out our quick guide on Golf Drivers for driver buying tips and suggestions… from Rock Bottom Golf
The earliest recorded set of matched clubs were commissioned by King James VI of Scotland in 1603, but those golf heads were fashioned out of hardwoods like oak, beech, cherry, and applewood. The shaft was usually made of hazel or ash wood. The modern metal-headed drivers have only been available since 1979, with mass production beginning in 1989. So, the use of the modern driver golf club has been short.
According to the US Golf Association, only 14 clubs are allowed in your golf bag. That means that those clubs are very important to your success on the golf course. Statistically, your golf driver is the most important club in your bag, which is why it's vital that you find a driver that's best for you.
What is a Golf Driver?
A golf driver is a club you'll use to hit the golf ball off the tee. It's likely to be the most expensive club in your bag. Since it's so important to the game and to your success as a golfer, it's not easy to determine the best solution for your needs.
While the purpose of the driver is to hit the golf ball off the tee, modern golf technology offers a variety of options for the head and shaft, with customizations that are designed to sync with your swing, center of gravity, etc.

What are the Benefits of Good Golf Drivers?
With driver golf clubs, each golfer will benefit from a different solution. It's not a one-size-fits-all scenario. Thus, the right golf driver for you will depend on whether you're a newbie, average player, or an experienced/pro golfer.
Focus on the driver that will best meet your needs as you improve your performance. For example, to achieve a better launch with more distance, a lightweight, longer golf driver is generally appropriate if you're a more inexperienced golfer or have a slower swing. If you're more experienced, you probably don't need to lighten up on your driver to get the force you need.
What is the Best Driver in Golf?
The best drivers in the world are developed by top brands like Callaway, Cobra King, Mizuno, PING, TaylorMade, Titleist, and Wilson. The latest and most highly rated golf drivers include the Callaway Epic Max, the Callaway Epic Speed, the Cobra King RADSPEED, the Mizuno ST-X, the Mizuno ST-Z, the TaylorMade SIM2, the Titleist TSi2, the Titleist TSi3, and the Wilson D9.
When you're looking for the best driver in golf, you need to look at the one that will best meet your needs on the golf course. Here are a few top factors you should consider when selecting your golf driver:

Weight: With a lighter shaft, you might launch the ball too high with too much spin. With a heavier shaft, the ball might be too low with not enough spin.
Length: The length of your shaft will affect your strike point and how your driver feels. Your strike pattern will likely be more consistent with a shorter shaft, while a longer shaft would be less consistent.
Torque: A low torque could factor into what feels like greater resistance, while a higher torque might feel more twist.
Flex: You need the shaft of your driver to have the right flex. If it's too stiff, you might see less spin with a launch that's too low. If it's not stiff enough, you might get too much spin or a launch that's too high.
Kickpoint: The kick point is the area of the shaft with the most flex. With a high kick point, you should see a lower ball flight.
Each golf driver is unique, and you may find that one will just feel right for you. We can help you explore the options with a wide selection of the top drivers in golf. Chances are you might find the perfect driver for you that helps you improve your tee shots and also makes you look good doing it.
Next Step: Find the Best Selection of High-Quality Golf Drivers
At Rock Bottom Golf, we offer the best golf drivers you need at guaranteed low prices. And don't forget to take advantage of our other Bogey Free Guarantees like our 90 Performance Guarantee and our FREE Home in 2 Shipping!
We offer a range of driver golf clubs from top-rated brands to ensure you find the quality and performance you need. We use and trust these products ourselves, and we're confident in the expertise and cutting-edge innovation that you'll experience on the golf course! Explore our wide selection of driver golf clubs and other high-performing golf equipment. Enhance your performance on the course. Shop from our large selection of golf drivers and more at Rock Bottom Golf!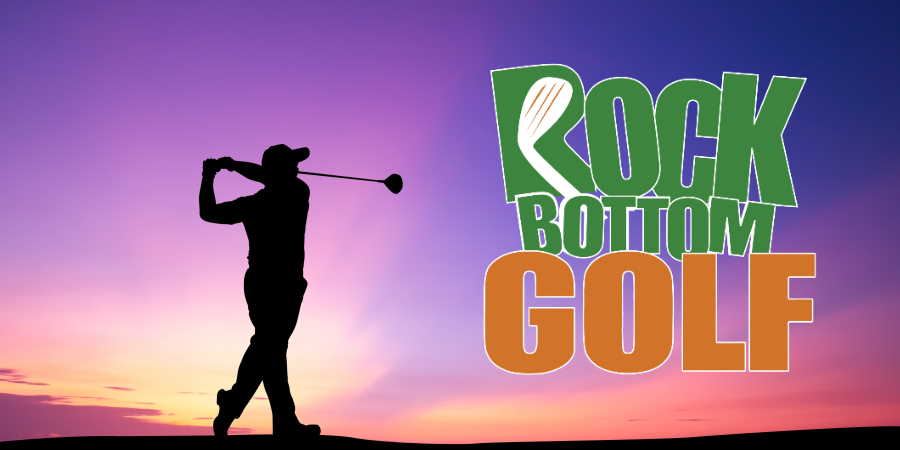 Before you go, check out some of our other posts on golf drivers like TaylorMade SIM 2 Drivers, Callaway Golf Epic Speed Drivers, Titleist TSi Drivers Spotlight, and tons MORE!