Xander Schauffele What's in the Bag
Xander Schauffele is an Olympics winner! USA USA USA He bought the gold home to the states and we couldn't be prouder. Want to know what's in an Olympic winners bag? Well keep reading to find out! Here's Xander Schauffele What's in the Bag:
Features & Specifications
NEW JAILBREAK A.I. SPEED FRAME
Extraordinary Ball Speed
Epic ball speeds start with our new A.I.-designed Jailbreak Speed Frame. Previous Jailbreak architectures stiffened the body in the vertical direction. By applying Artificial Intelligence, this new structure is designed to enhance horizontal and torsional stability to promote an increase in ball speeds across the face.
A.I. DESIGNED FLASH FACE SS21
Fast Ball Speeds Across A More Expansive Area
Our A.I.-designed Flash Face is specifically engineered to optimize the Jailbreak Speed Frame, promoting fast speeds across a more expansive area. Each face and each head geometry are uniquely enhanced in Epic Speed, and the super-strength titanium promotes maximum speed, forgiveness, and spin robustness.
CYCLONE AERO SHAPE
Our Fastest Epic Driver Head
The advanced aerodynamic head construction promotes lower drag for higher head speed. The taller ribbon and flatter crown are engineered for a precise and more aerodynamic shape that can help golfers generate more speed from their swing.
ADVANCED COMPOSITE DESIGN
Increased Forgiveness
Our proprietary Triaxial carbon covers a larger portion of the crown and toe, leading to weight savings of over 16 grams vs. a titanium crown. Callaway engineers have redistributed that saved weight to enhance forgiveness versus previous MAVRIK designs. An additional Triaxial carbon toe patch adds draw bias while saving weight to promote a powerful shot shape.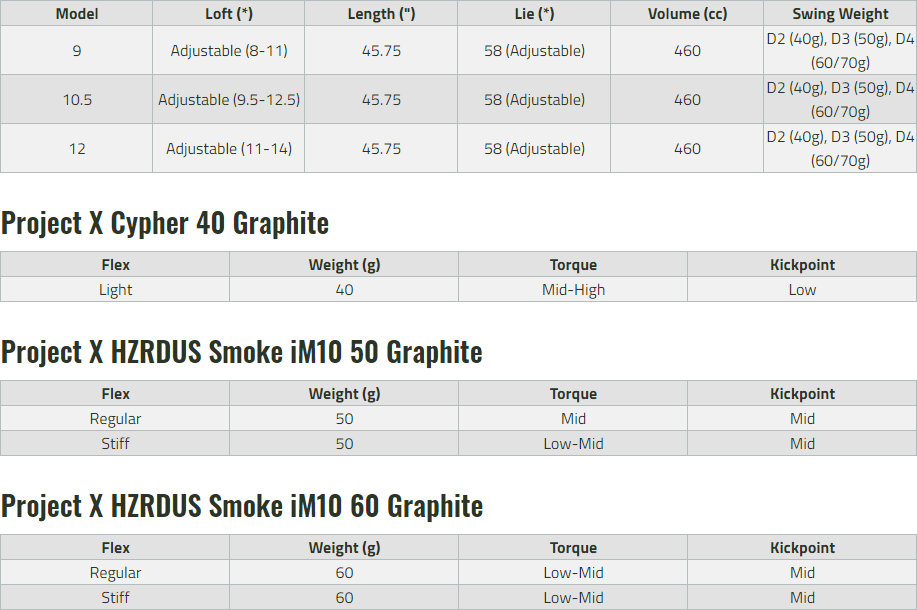 Framing The Future Of Speed
A new era of speed is coming, and it's designed to lead a fundamental shift in the fairway wood category. With the Epic Speed Fairway Woods, fast is going to get faster, long is going to get even longer, and straight is going to get a lot straighter. We've set the bar for ball speed technologies in the category.
Features & Benefits
NEW JAILBREAK A.I. VELOCITY BLADES
High-Velocity Ball Speeds
Epic ball speeds start with our new Jailbreak A.I. Velocity Blades. Callaway engineers used A.I. to design a completely new Jailbreak system that spreads and angles the Jailbreak blades. Along with stiffening the body, the new design allows the forged face cup to flex more. The result is exceptional ball speeds all across the face.
A.I. DESIGNED FLASH FACE SS21
Fast Ball Speeds
Every model and every face in our fairway woods are uniquely designed using advanced A.I. It's a proven ball speed design that puts an even greater emphasis on center and off-center ball speeds.
FORGED C300 MARAGING STEEL FACE CUP
More Speed + Forgiveness
The high-strength C300 Maraging Steel provides outstanding strength and flexibility while the Face Cup provides speed and spin consistency across the face.
FORWARD CENTER OF GRAVITY (CG)
Hot, Penetrating Ball Flights
The forward Center of Gravity (CG) is combined with a new leading edge to promote a strong ball flight, outstanding spin robustness, and consistent shot shape dispersion.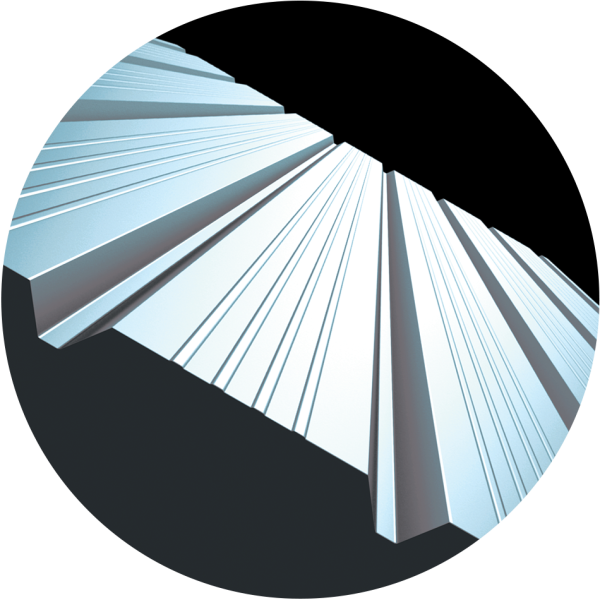 New JAWS Groove Design & Groove-In-Groove Technology for Exceptional Spin – The innovative JAWS groove design with super sharp edge radius works with the proven Groove-in-Groove technology. This combination creates more spin for precise control.
Precisely Shaped, Beautiful Look and Extraordinary Feel – These premium heads, shaped by Roger Cleveland, exude quality and superiority from every angle. There are two high-end finish options: Platinum Chrome and Tour Grey.
Callaway's Most Comprehensive Wedge Line-Up – The JAWS MD5 wedges come in 23 different loft/bounce combinations with five different grinds: C-Grind and New Low Bounce W-Grind feature 8º of bounce. The S-Grind features 10º of bounce and X-Grind and W-Grind feature 12º of bounce.
Optimized Head Progression – Head shaping progresses from a traditionally shaped lob and sand wedge to a player preferred, compact design in the gap and pitching wedges for a smooth transition into an iron set.
Premium Components for Premium Performance – Men's: Lamkin UTX grip in blue/black; Project X Catalyst 80 (graphite) and True Temper Tour Issue 115 (steel). Women's: Lamkin Comfort grip in black/blue; UST Recoil Wedge shaft (graphite).
The spin you get from the JAWS Groove is remarkable! It's all about the trajectory and control from the added spin- JAWS is absolutely the perfect name.
ROGER CLEVELAND – CALLAWAY CHIEF DESIGNER
Callaway Jaws MD5 Wedges || The Most Aggressive Groove in Golf
Callaway MD5 JAWS Wedges Reviewed and Spin Tested
Mark Crossfield and company review the new MD5 wedge in this video. They hit a few inside and then go out to the course and test them out to get a better idea of how they perform. Take a look and see what they have to say about them. Do they think they live up to the hype? Will they game them? Find out!
Every new design starts with our Tour Pros, so it's only right that every launch begins with them, as well. Out here with these guys is my favorite place to be.

Bob Vokey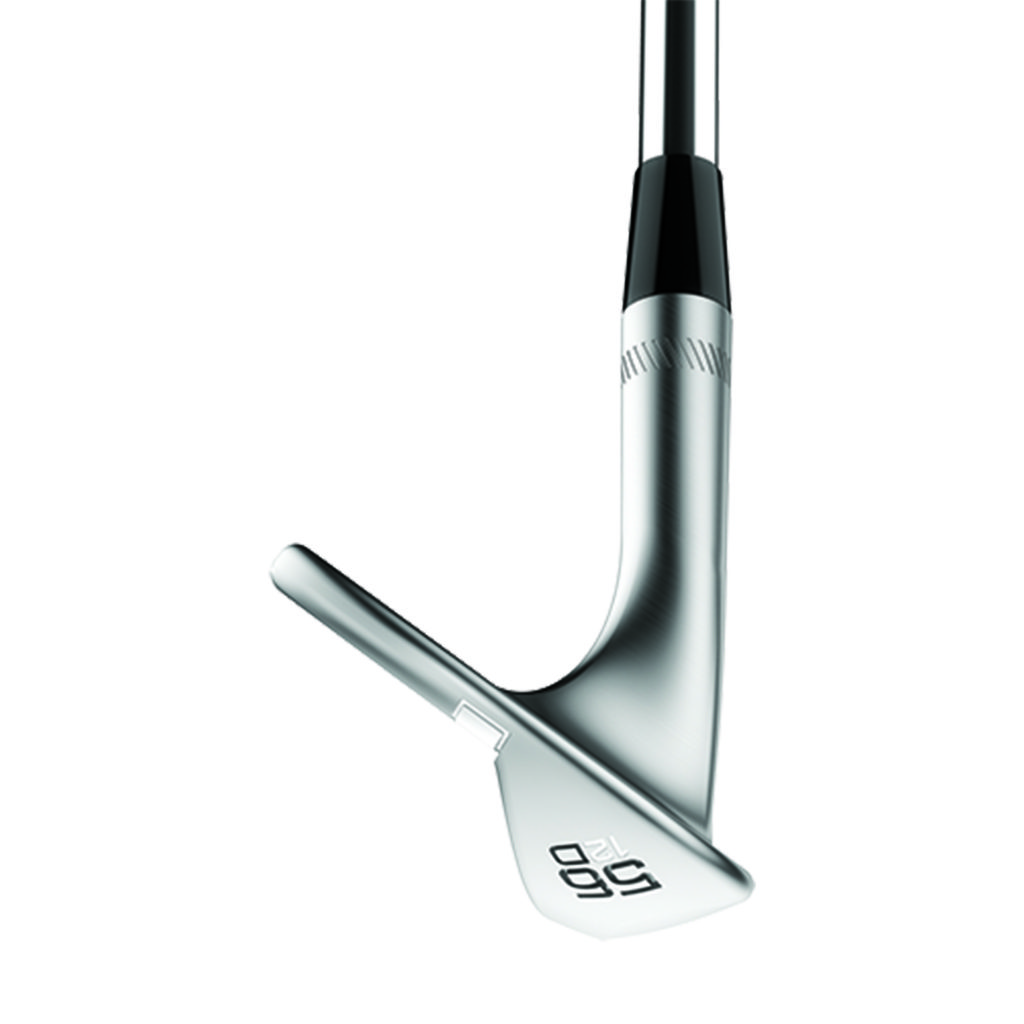 Reimagined Progressive CG Vokey's Progressive CG design philosophy aligns the center of gravity with the impact position for better trajectory and distance control.
Refined Sole Grind Options Vokey's six Tour-proven sole grinds allow golfers of all skill levels to be precisely fit for their swing type also, developed through decades of work with the best shot makers in the game
100% Inspected Spin Milled Grooves SM8's patented Spin Milled grooves are engineered and cut to maximize spin and shot control.
Lob Wedges specs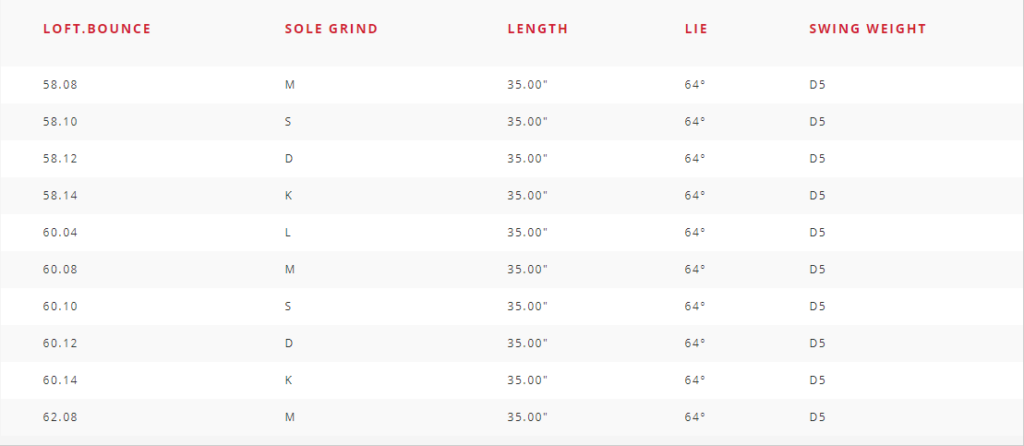 Sand Wedges Specs

Gap Wedges Specs

Pitching Wedges Specs

Titleist Vokey SM8 Wedges Reviews
Mark goes thoroughly over the tech of the club. he also covers the types of golfers who would want to play with and use these wedges. Then he finally tests the wedges in the SIM. Rick tests whether these wedges are actually able to get close to the hole as titleist claims with this challenge. First, he goes over the wedges. Then he tests the clubs with his hole-in-one challenge. Watch the video to see if the SM8s stand up to the challenge.

Bob Vokey
It's Not Just Better. It's Better For Everyone.
Chrome Soft X LS is designed for max distance in a fine-tuned lower spin profile. It's especially suited for better players who want to "bomb it" off the tee, with a tremendous combination of long-distance and a straight ball flight.
Features &
Benefits
Large SoftFast Core Increases Speed and Distance
High speed core design is significantly larger to promote more ball speed and distance through the bag. This core also works with the mantle system to deliver high resilience and speed.
Maximum Ball Speed and Consistent Spin From A High Speed Dual Mantle System
This mantle system is designed for high ball speeds. The Soft Inner Mantle and a highly resilient Firm Outer Mantle work together to generate fast ball speeds off the club face. This innovative system is specifically designed to increase total distance.
Excellent Feel and Spin Control From a Thin Propriety Urethane Cover
Extremely durable, resilient and thin cover material. It's built to increase ball speed and create low spin on full shots, while maintaining high spin, low launch, and control around the green.
Longer Distance and Consistent Trajectory From An Optimized Aero Design
Aero design reduces drag for longer overall distance. The consistent, penetrating ball flight is optimized for this ball's lower spin characteristics.
Before You Go!

Check out Need help purchasing a driver? Check out our handy guide on the perfect driver for YOU! Moreso do you also need help choosing a perfect Golf Ball check this article! And don't forget to Dial In Your Yardage with our guide to choosing the perfect GPS! Also, check out our spotlight on the TaylorMade Mini Driver! Mario Golf: Super Rush Reviews are in check to see if this game beats the previous entries! There are so many many many more great golf articles to read so if you like our blog make sure to SHARE SHARE SHARE! So what are you waiting for? Lastly, here's an article highlighting YOUR Most Popular Courses! So, are you going to buy The All NEW T-Series Irons? Let us know in the comments below what you think! And that was Xander Schauffele What's in the Bag!