Golf GPS 101: Guide on Choosing the Best Golf GPS For You
Before you buy, check out our quick guide on Golf GPS… from Rock Bottom Golf
Most golfers start out without the use of devices and technology like GPS golf equipment. Whether you're a pro or still a beginner, GPS devices are a great way to boost your game. It not only allows you to locate your distance to the hole quickly, but it allows you to quickly navigate the golf course, without the headache and hassle.
By understanding the history of GPS and Golf GPS devices, you'll better understand how important they are to your success as a golfer. But we'll also explore the best GPS devices on the market, available with guaranteed low prices from Rock Bottom Golf.
What is a Golf GPS Device?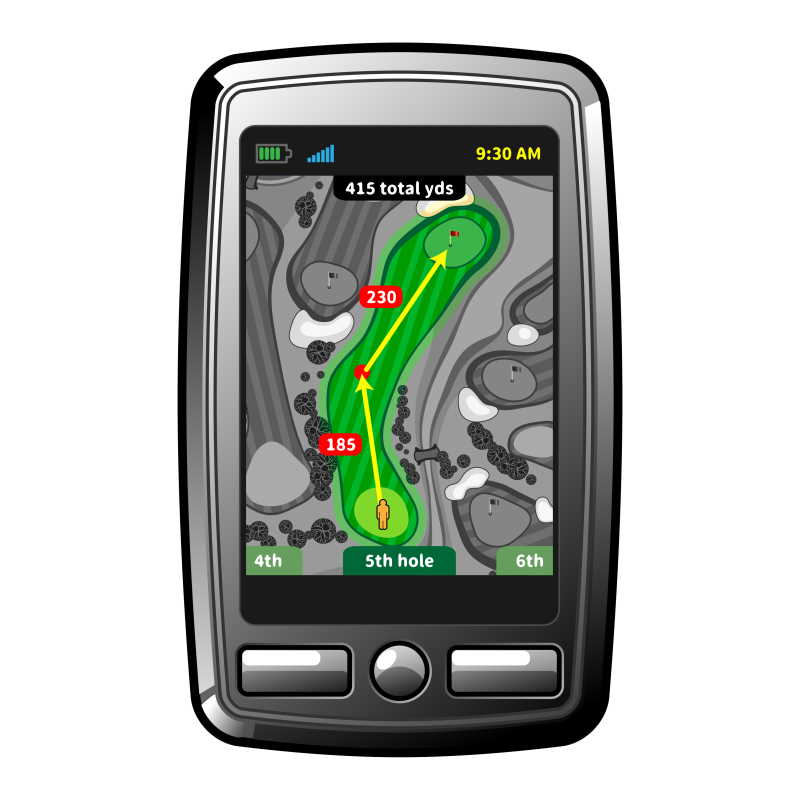 It seems that Global Positioning System (GPS) devices we have today are everywhere, but that didn't happen overnight. The GPS project was launched in 1973 with 24 satellites launched by the US Department of Defense. The origins of GPS date back to the Sputnik era, but the GPS project was envisioned to account for and improve upon previous limitations in navigation systems.
While improvements to GPS continued through the intervening years, the first mobile device with GPS functionality launched in 1999. Then, Qualcomm introduced more accurate devices, and the technology has since evolved into reliable positioning devices. These smaller and ever-more-intelligent GPS devices have become the perfect technological companion on the golf course.
What are the Benefits of Golf GPS?
With Golf GPS, each golfer will benefit from a different solution. It's not a one-size-fits-all scenario. Thus, the right Golf GPS for you will depend on whether you're a newbie, average player, or an experienced/pro golfer.
Easy to use
The best GPS devices are fast and easy to use. And they can deliver the data you need on the golf course without being overly complex. A significant benefit of a good GPS is that a more intuitively designed unit can quickly find the course metrics you need.
Design
One of the benefits of a good Golf GPS device is its high-quality display with a simple, easy-to-use design. The best devices offer access to distance and other critical course details without being overly complicated.
Portability
The latest cutting-edge Golf GPS devices are super portable. It's one of the main reasons you love them. While it's not practical to lug around a big device, the small and discreet qualities of a GPS watch or other device make it easy to use this critical resource effectively and efficiently.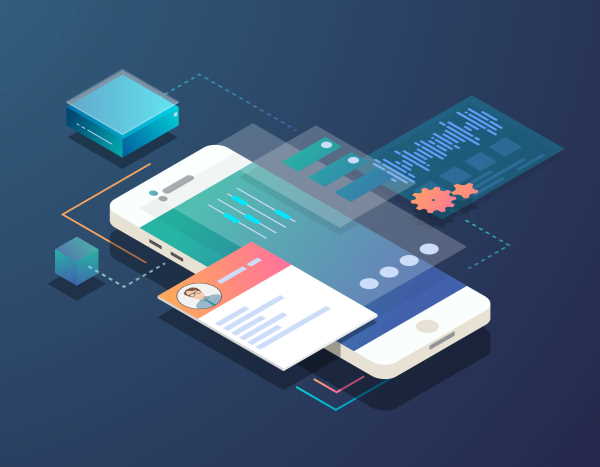 Integration
Compatibility with technology is a key benefit for Golf GPS devices. In most cases, the best Golf GPS units connect to your cell phone for fast and reliable integration and update for all your most accurate course information.
Mobile Golf GPS app design is also critical. Most apps will give you the data you need, but the best ones will forgo deep menu diving to get to your critical data. You want an app that allows you to concentrate on your shots, not the app itself.
Accuracy
GPS devices are not helpful if they're not accurate. Having better, more accurate details on the course can give you an advantage. For example, having the correct distances and metrics ahead of time can help you choose the correct club for the shot. And keeping the unit updated is an absolute must for up-to-date accuracy!
Durability
Golfing can be rough on technology, which is why a good Golf GPS should be durable. Many of the most popular models are designed for moist and hot weather conditions, with waterproof technology integrated into many models. It's a wonderful benefit and well worth keeping in mind when you look for a model that will work well for you.
Affordability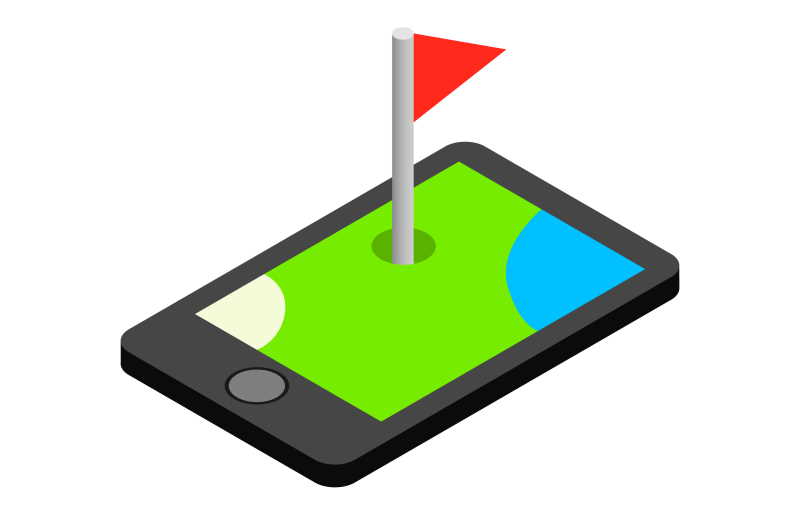 Golf GPS devices can be small and reliable, but they can also be expensive. However, at Rock Bottom Golf, we offer a wide selection of GPS solutions at guaranteed low pricing. So you can be sure you are getting the BEST price and value for your money!
Ultimately, it would be best if you had a solution that will work for you, with benefits that will optimize your performance on the course. Focus on the Golf GPS devices that will best meet your needs both now and in the future as you improve your skills on the course.
What are Some Good GPS Options in Golf?
The best Golf GPS devices in the world are developed by top brands like Bushnell, Garmin, GolfBuddy, IZZO, etc. The latest and most highly rated Golf GPS devices include:
Izzo Swami 6000 Golf GPS

– The Izzo Swami 6000 has been called the ultimate golf course unit. This device is affordable and easy-to-use with a 2-inch color display and 38,000 worldwide course maps with a solid brand reputation. This handheld device holds a charge for 16 hours, with water-resistant staying power. You can record your GIR and PPR as well as your score.

Garmin Approach G10 Golf GPS

– The Garmin Approach G10 has a clip-on design that makes it easy to keep it by your side, while it offers a high-resolution 1.3-inches display screen that's easily readable. This water-resistant Golf GPS device includes 40,000 preloaded courses from around the world. You can easily track and save your score, then upload the data to your computer for further analysis. The battery is designed to support 25 hours of life with full GPS functionality.

SkyCaddie SX500 Handheld Golf GPS

– This SkyCaddie SX500 Handheld Golf GPS has a large 5-inch color touchscreen, combined with an ultra-fast and multi-core processor. You can easily navigate the 35,000 courses with the auto-course selector, auto-zoom features, and the auto-hole advance. It's also super durable and water-resistant, with a rechargeable battery that holds a charge for 12-14 hours. Amazingly, you can now keep track of your score, putts, and fairways hit with its scoring and statistic tracking technology and use the USB cable to transfer the data to your computer.

GolfBuddy Voice 2 Golf GPS

– The GolfBuddy Voice 2 Golf GPS device comes with 11 language options, which voice-navigates you for up to 385 yards at the press of a button. The 1.2″ screen displays automatic Golf club, hole recall, course details for 40,000 preloaded worldwide maps. The battery is designed to last for up to 14 hours, with GPS and QZSS connectivity.

Bushnell Phantom 368821 GPS

– The Bushnell Phantom Golf GPS is another excellent handheld option, with an easy-to-read display and access to 36,000 golf courses in 30 countries. The Bluetooth device includes a short-distance computer to find the hazard and measure your swing with 10 hours of battery power. The Bushnell Golf App is another great feature, with its distance layout functionality.
When you're looking for the best GPS devices, look at the one that will meet your needs on the course. Each Golf GPS device is unique, and you may find that one will feel right for you. When making a choice, explore the many options and recommendations. Determine which options will give you the golf course's performance edge and functional difference right here at Rock Bottom Golf!
Next Step: Find the Best Selection of High-Quality Golf GPS
At Rock Bottom Golf, we offer the best Golf GPS devices you need at guaranteed low pricing. You've already come to rely on the quality and performance of the products we offer. We offer a range of Golf GPS from top-rated brands to ensure you find the quality and performance you need.
We're confident in the cutting-edge technology and innovation that you'll experience with these top-ranking Golf GPS devices! Explore our wide selection of Golf GPS devices and other high-performing equipment. Enhance your performance on the course. Shop from our large selection of Golf GPS devices and more at Rock Bottom Golf.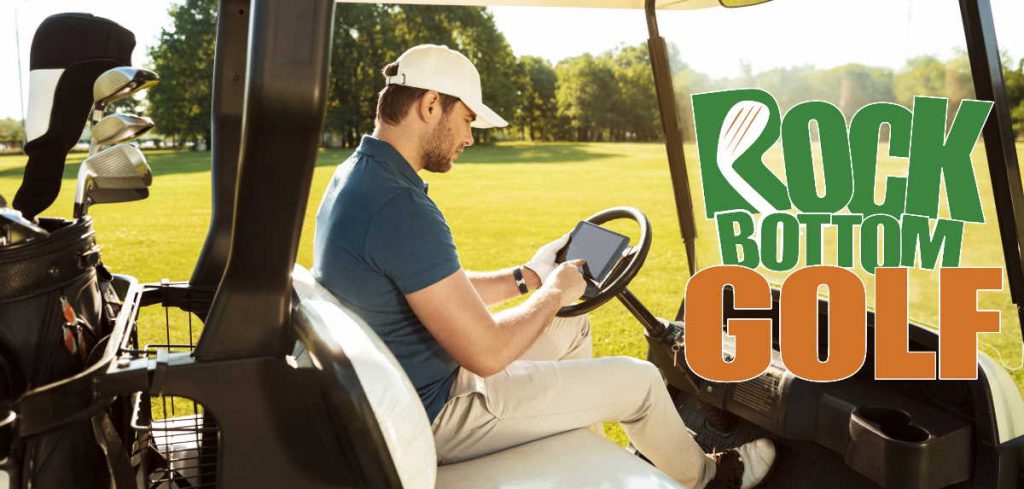 Before You Go
Check out our other golf guides and articles! Are you looking for a better golf ball or a better golf driver? Then read Golf Balls 101: Choosing The Best Golf Balls For You or Golf Drivers 101: Guide On Choosing The Best Golf Driver For You!