Callaway Golf Epic Speed Drivers
Hey Rock Heads! Today we check out the Callaway Golf Epic Speed Drivers! We have all the info you need from reviews, features, specs, and more! So let us know do you plan to check out these clubs? Callaway seems to be making an extra splash in upgrades with the Epic line. Do you think they nailed it or will you stick with your golf drivers? Maybe pick up some Titleist ones or the new Sim 2's? Let us know in the comments below!
"For me it was such an easy transition into Epic. It's really long, the ball speeds are high, and I know that I can control it. That makes for a great driver."

JON RAHM
Features & Specifications
NEW JAILBREAK A.I. SPEED FRAME
Extraordinary Ball Speed
Epic ball speeds start with our new A.I.-designed Jailbreak Speed Frame. Previous Jailbreak architectures stiffened the body in the vertical direction. By applying Artificial Intelligence, this new structure is designed to enhance horizontal and torsional stability to promote an increase in ball speeds across the face.
A.I. DESIGNED FLASH FACE SS21
Fast Ball Speeds Across A More Expansive Area
Our A.I.-designed Flash Face is specifically engineered to optimize the Jailbreak Speed Frame, promoting fast speeds across a more expansive area. Each face and each head geometry are uniquely enhanced in Epic Speed, and the super strength titanium promotes maximum speed, forgiveness and spin robustness.
CYCLONE AERO SHAPE
Our Fastest Epic Driver Head
The advanced aerodynamic head construction promotes lower drag for higher head speed. The taller ribbon and flatter crown are engineered for a precise and more aerodynamic shape that can help golfers generate more speed from their swing.
ADVANCED COMPOSITE DESIGN
Increased Forgiveness
Our proprietary Triaxial carbon covers a larger portion of the crown and toe, leading to weight savings of over 16 grams vs. a titanium crown. Callaway engineers have redistributed that saved weight to enhance forgiveness versus previous MAVRIK designs. An additional Triaxial carbon toe patch adds draw bias while saving weight to promote a powerful shot shape.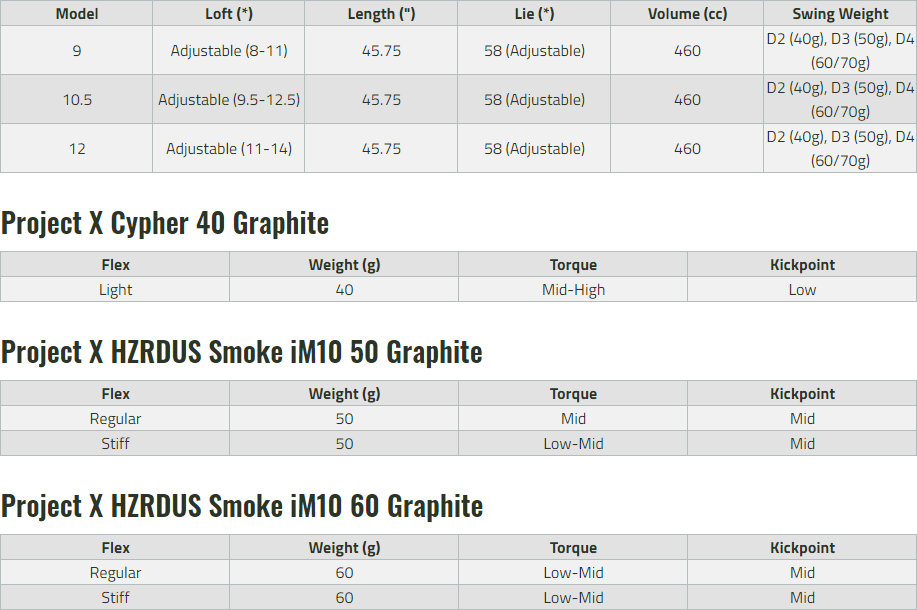 Reviews
Items Featured in This Article

Before You Go!
Check out the many other great Rock Bottom articles. Here's our Spotlight on the Wilson CB Irons! Introducing the ALL-NEW 2021 Titleist PRO v1 and PRO v1x golf balls! We have a spotlight on the new Titleist TSI Drivers! Take a look at our article on all the review info about 2K's BRAND NEW PGA Tour 2k21 video game! There are so many many many more great golf articles to read! And so if you enjoy any of the content here make sure you share it with your friends! And the Callaway Golf Epic Speed Drivers