Does the Weather Affect a Golf Ball's Distance?
Weather And Golf Balls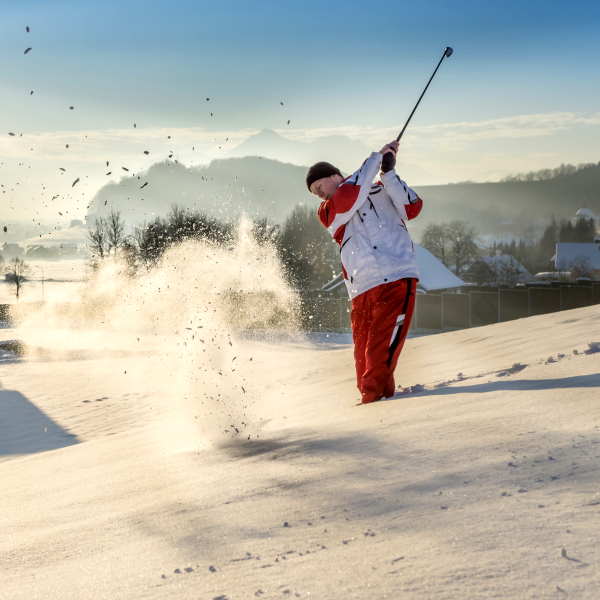 Does weather affect a golf ball's distance and performance during play? There are two ways of looking at this. On the one hand, there is no denying that air pressure, rain, or wind will influence the impact of anything moving through it, even a golf ball. The opposite expectation is that the weather force is so minuscule to your shot that it may only alter it a few feet or yards.
Since inches have decided some of the greatest golf competitions in history, many golfers care about that foot, yard, or even inch. The real question is, how much does that seemingly small amount of extra distance mean to you?
Cold Weather And Distance
One condition in which weather can affect distance is cold weather. Cold weather usually means cooler or even frigid air. Cold, dense air puts more resistance on the ball. Of course, cold weather will likely detract from performance in other ways, as you have to expend more energy to stay warm, move, and swing. You are much less likely to drive or swing with the same power and speed than you would under more temperate conditions.
One advantage you can give yourself is a golf ball that performs better in cold conditions. A golf ball with a soft feel, like the Callaway Supersoft Ball, may perform better in cooler weather.
Windy Weather And Distance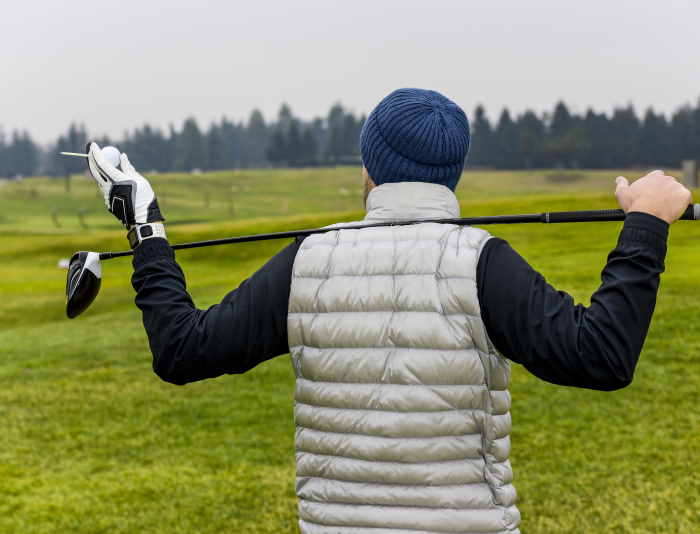 Windy conditions, like cold weather, will change a golf ball's predictable trajectory. There are several wind conditions to consider when taking a swing. You should consider the wind's direction and strength if you plan on better predicting your golf ball's flight towards the pin. Is there a headwind or tailwind? Is there a crosswind? What direction is the crosswind coming from exactly? Once you are confident about the wind's direction, you also need to judge the wind's strength. Once you calculate the wind's dynamics, you can adjust your club choice and swing accordingly.
But what about the ball itself? Finding a low spin ball can make your job easier on windy days. A ball with a high spin can more easily be redirected by the wind and thrown off course. Another feature to look for is a ball with slightly shallower dimple patterns to decrease surface area. The wind has less area to impact during flight with less surface area. An example of an excellent low spin ball is the Titleist Pro V1x Golf Balls.
Adjusting Your Swing To Match The Weather
There are almost too many variables to go over here on how cold weather and wind can affect golf balls. But, one way to get a better idea of how weather conditions can affect ball flight is to use a good launch monitor. Using a launch monitor during various conditions can give you information on how a ball's flight is affected in adverse weather. And this information can help you adjust your playing style and techniques to match the current course weather conditions.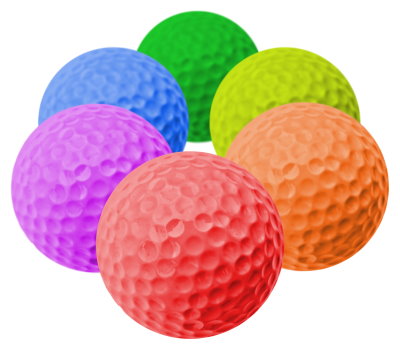 Golf Ball For Low Visibility Conditions
What about playing in the snow or other low visibility weather? Then you may want to consider playing with a high-visibility golf ball. They can be a game-changer. And we have an article all about high vis golf balls right here! Find out what color is best for what situation: High Visibility Golf Balls: Are They Really Better Than White Golf Balls?
A Few More Golf Ball Top Picks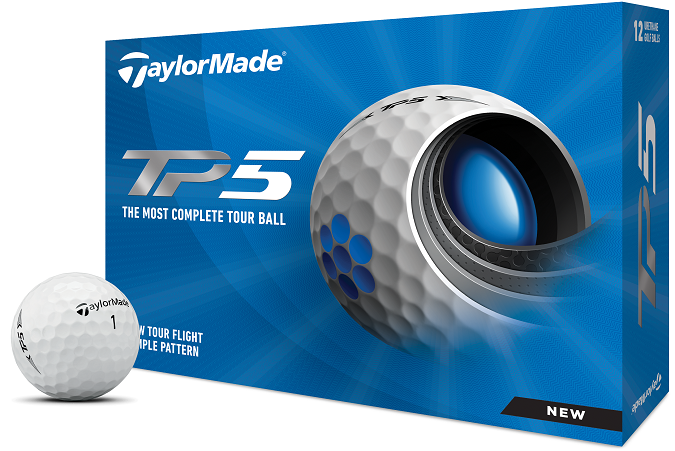 The TP5 is the Most Complete Tour Ball in Golf for a reason: it's built like no other. It is the only 5-layer Tour ball and provides unrivaled performance off the tee, on the fairways, and around the green. There is one ball that is better for all shots on the golf field.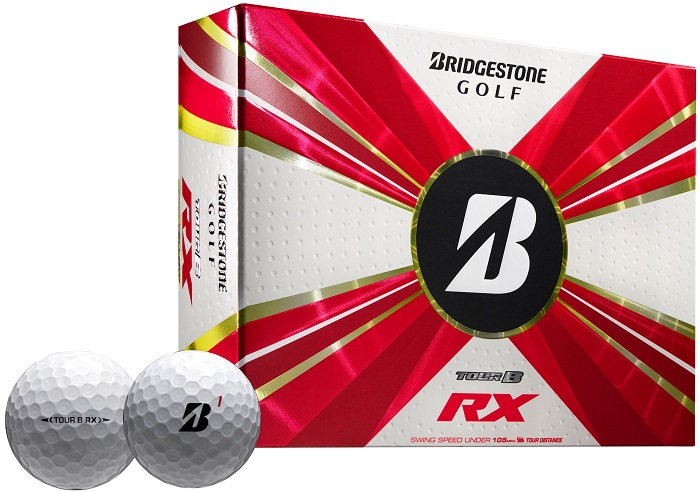 The TOUR B RX with REACTIV iQ has enhanced ball speed for maximum distance off the tee as well as hit and sit performance on approach shots.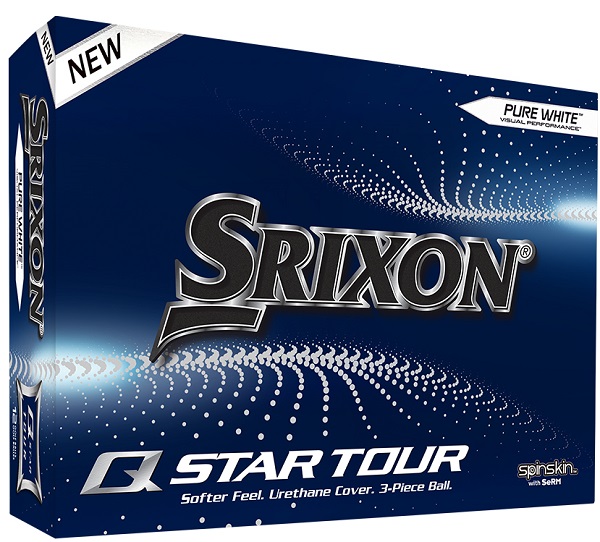 The Q-STAR TOUR offers all of the attributes you'd expect from a tour ball, but its low compression is tailored to your medium swing speed. Q-STAR TOUR provides the distance required to stay ahead of the competition as well as the greenside spin required to park it by difficult pins.
The Snake Eyes Soft Distance Golf Ball boasts a soft, high-energy core and an ultra-thin cover that translates swing speed into long, hot, straight shots. This ball has a superb feel thanks to its sophisticated 392-aerodynamic-dimple design and low compression.
Before You Go
When choosing a golf ball before heading out to the course, do you consider weather conditions? And do you have a specific golf ball that you use during the cold months instead of the warm months? Or do you use the same golf ball no matter what the weather is outside? Let us know down in the comments! We would love to hear your opinions on the effects of weather on golf ball flight.

And don't forget to take a look at our other great articles here! Looking for some Bushnell golf electronics? Take a look at 6 Popular Bushnell Golf Electronics For Your Golf Game! Thinking about replacing your golf wedges? Read Golf Wedges: Should You Replace Yours? Or maybe you are in the market for some new golf clubs but don't know how long you will be able to use them? Head on over and read 3 Ways To Know How Long Golf Clubs Will Last!