Golf Rangefinder Fast Facts: What You Should Know
Before you buy, check out our quick guide on Golf Rangefinders… from Rock Bottom Golf
Golf electronics like golf Rangefinders are a popular option for golfers out on the course. While there's no requirement to accurately determine the distance of objects out on the golf course, it's a technological nicety that allows you to perform better. It takes some of the guesswork and landscape variables out of the equation, which will enable you to make better decisions before you swing.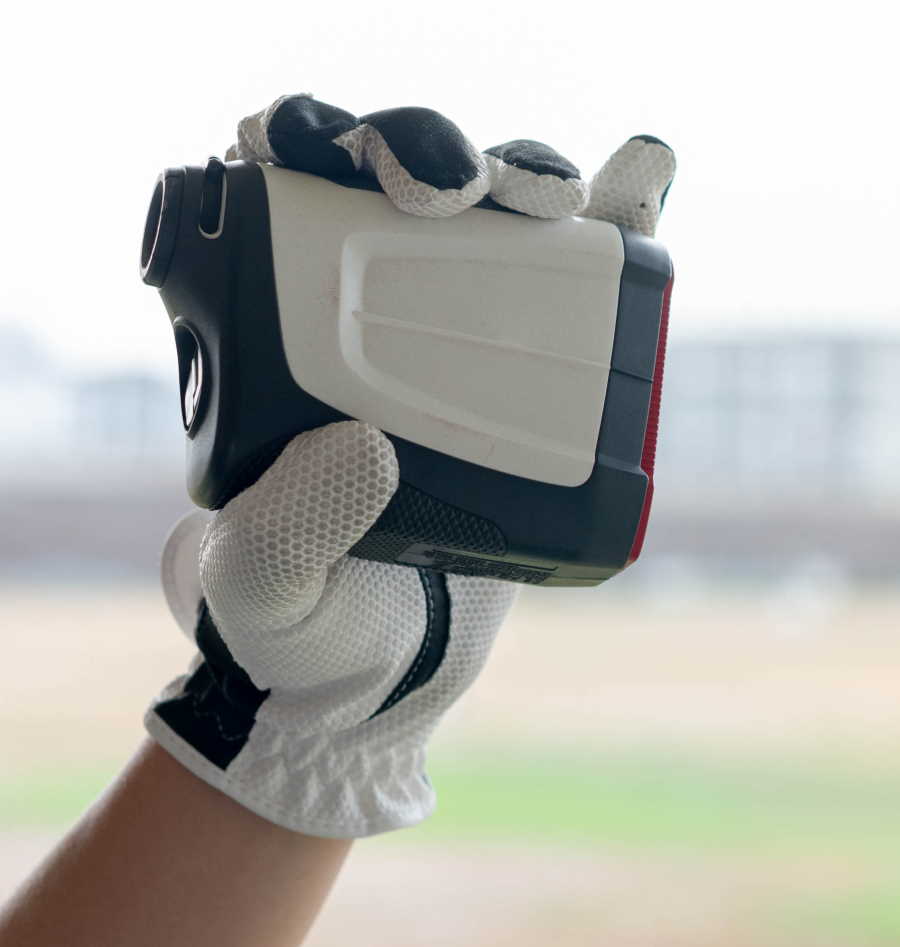 Whether you're a pro or still a beginner, Golf Rangefinders are a great choice if you're looking to improve your game. Golf Rangefinders are just another item on the list of gadgets and golf equipment that are now part of the golfing equation. So with such a range of Rangefinders now available on the golf market, Rock Bottom Golf offers a ton of rangefinder options at guaranteed low prices.  
What Are Golf Rangefinders?
The first Rangefinder telemeter (called a micrometer) was invented in 1769 by James Watt to survey canals. It was used to determine distances of remote objects, which is why it's been used for military use-cases. Variations on the idea were developed by Georg Friedrich Brander in 1778 and Jesse Ramsden in 1790. And Alexander Selligue developed an improved version in 1821. 
As part of the evolution of Golf Rangefinders, form and function have morphed into an ever-more-reliable solution to be used on the golf course. These Rangefinders have also benefited from cutting-edge technology. The history of Rangefinders demonstrates how far these devices have come.
Today, rangefinders can be used for navigation, surveying, and even photography. Of course, our primary focus is on the laser rangefinders that you can use on the golf course to determine slope, yardage, and even wind variables. The player advantage you can achieve with these devices has led to a ban of Rangefinders in tournament play, but they are still becoming ever-more famous by golfers not restricted by the rules of play.
What Are the Best Options in Golf Rangefinders?
The best Golf Rangefinders globally are developed by top brands like Bushnell, Nikon, Blue Tees, and MORE! They offer the technical advantage to determine distance and other course conditions. Here are some of the latest and most highly rated Rangefinders in the world of golf.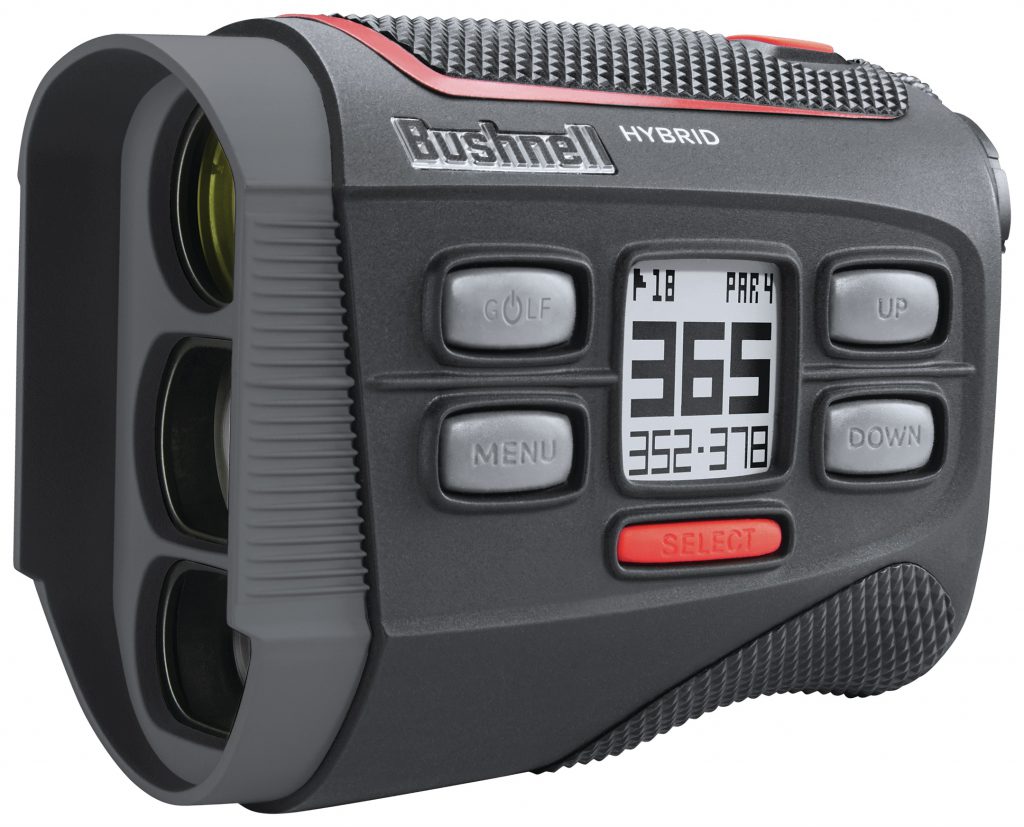 As the leading innovator in Golf Measuring Devices and golf electronics, Bushnell has delivered some of the best Golf Rangefinders for more than 20 years. The Bushnell Golf- Hybrid Rangefinder features GPS and laser yardages, with a fully integrated display.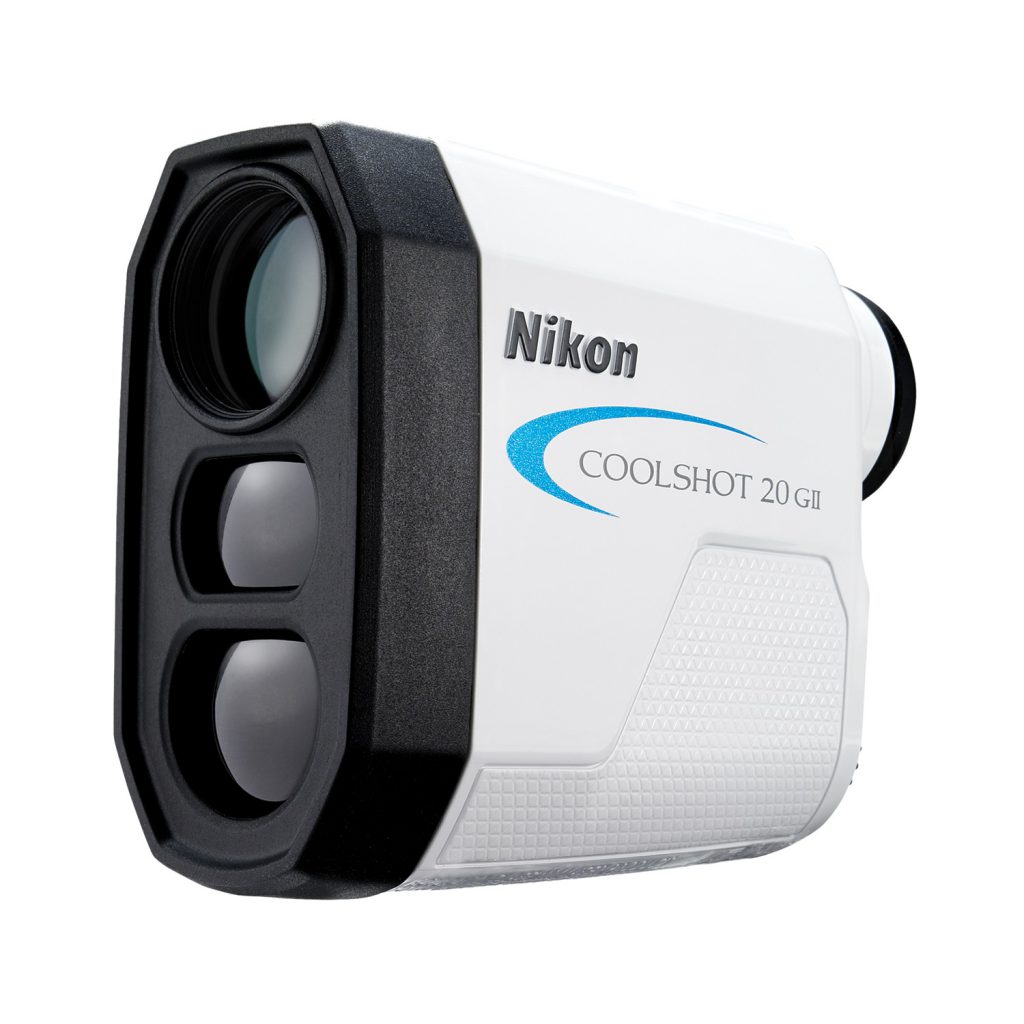 The Nikon Golf- Coolshot 20 GII Laser Rangefinder has an increased ranging capability, so you can quickly assess the distance to fairway ends, bunkers, dogleg corners, and flagsticks. This model is one of the most compact golf laser rangefinders.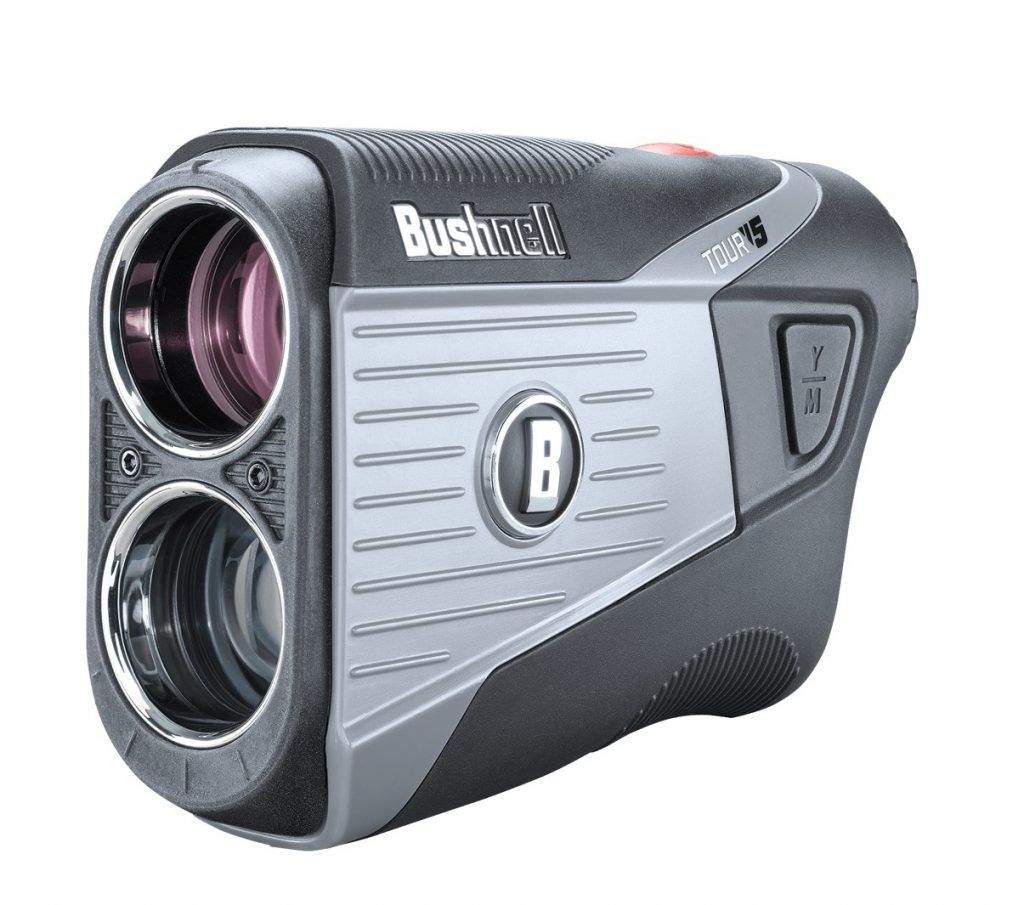 For the best in innovation and technology, the Bushnell Golf – Tour V5 Patriot Pack Rangefinder is the answer. With Visual JOLT Technology, you can confirm PinSeeker Technology for faster processing and yardage readings.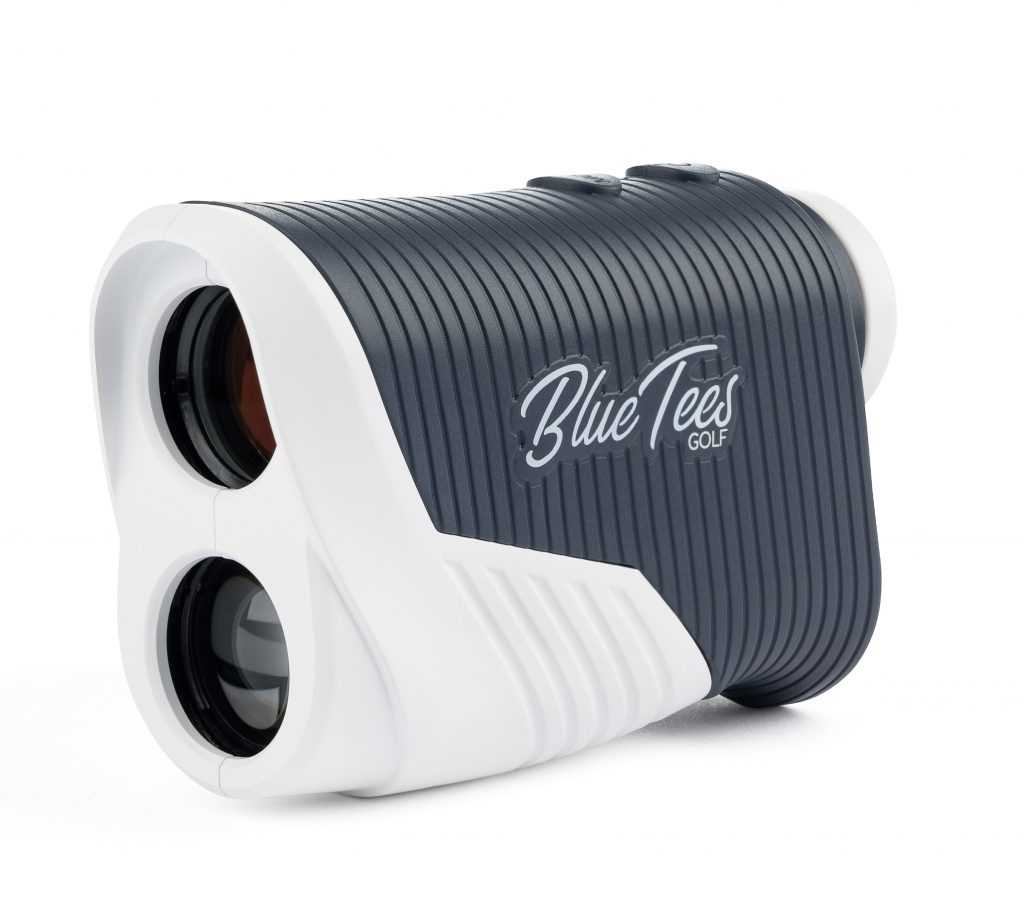 This Blue Tees Golf- Series 2 Pro Slope Rangefinder takes the guesswork out of your performance on the golf course, with short vibrating pulses and a flag lock. So get your "True Distance" for the accuracy you need for a performance edge on the course. 
---
When you're looking for the best Rangefinders for your golfing experience, look for the brands that will best meet your needs. Rangefinders are innovative course tools with fast processors and digital technology for you to perform your best. At Rock Bottom Golf, we help you explore the options in golfing gadgets and equipment. Our goal is to help you achieve the performance edge and functional difference on the golf course.
Next Step: Find the Best Selection of High-Quality Golf Rangefinders
At Rock Bottom Golf, we offer the best Golf Rangefinders, gadgets, and equipment at discounted pricing. We want to ensure you find the best performance and unquestionable quality you expect in every electronic golf device, from golf GPS units to rangefinders.
We focus on the products that deliver innovation and cutting-edge technology. And we also do our research to offer you the best top-rated Golf Rangefinders on the market! Shop from our wide selection of popular Golf Rangefinders and other high-performance golf equipment at Rock Bottom Golf.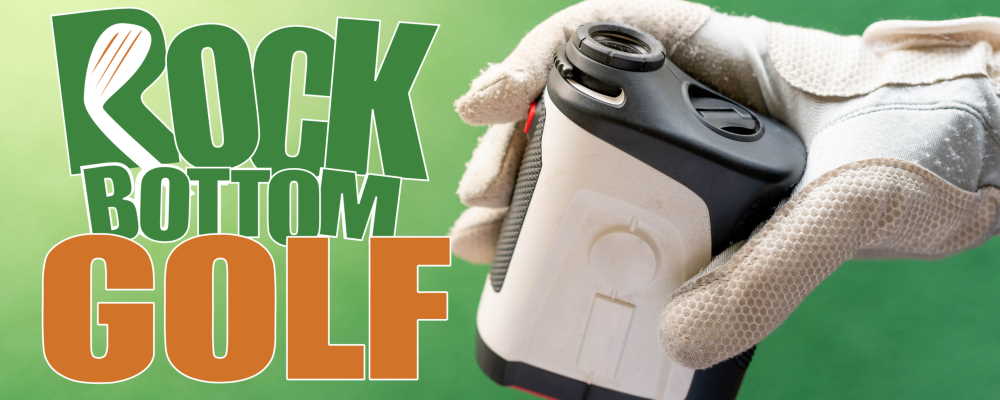 Before You Go
Before you leave, check out some of our other guides and articles here! Check out The Origin of Baba-Booey! Or maybe you are looking for a new Golf Driver? Check out Golf Drivers 101: Guide On Choosing The Best Golf Driver For You!
And as always, we would love to hear from you! Leave a comment or suggestion below in the comments!