Winner's Bag: Collin Morikawa
What a MAJOR win for Colin Morikawa! Hey, Rock Heads we're back with a look at Colin's bag for the British Open. You can see what's in the bag of a major winner! Without further ado Winner's Bag: Collin Morikawa…
Shaft: Mitsubishi Diamana D+ Limited 70 TX
In our limitless pursuit to help golfers improve, we've discovered the new shape of driver performance. An asymmetric sole design and powerful new Inertia Generator combine to increase aerodynamics and speed at the most critical stage of the swing.

-TaylorMade
We Took CG Lower to Take You Higher A V Steel sole and Multi-material construction allowed engineers to precisely position weight in the head for ultra-low CG.
We Reshaped the Driver, So You Can Reshape Your Game. In TaylorMade's limitless pursuit to help golfers improve, they've discovered the new shape of driver performance.
Twist Face Uses corrective face designed to overcome golfer tendencies on mis-hits and produces straighter shots while providing the largest face in the SIM family for even more confidence
TaylorMade SIM Golf Review
Dustin Johnson slow-mo shot
SIM2 TITANIUM FAIRWAY
ULTRA-LOW CG, EXPLOSIVE DISTANCE
Features & Technologies
V Steel Sole with Ultra Low CG Mass from the heavy 80g V Steel™ sole has been redistributed for enhanced forgiveness while still improving turf interaction and versatility. A 170cc Tour-inspired shape maintains low CG properties for explosive distance, high launch and low spin
ZATECH TI Twist Face Ultra-strong titanium allows for incredibly fast ball speeds, engineered for unprecedented performance while Twist Face overcomes inherent golfer tendencies on miss-hits for straighter shots
Thru-Slot Speed Pocket Thru-Slot Speed Pocket provides increased face flexibility, preservation of ball speed and distance, especially on low face strikes
Multi-Material Construction An ultralight carbon crown, titanium body and steel sole plate create a head design that combines low CG performance with high MOI forgiveness
Adjustable 2* Loft Sleeve Provides adjustability and personalization to optimize trajectory and face angle
Features
POUND FOR POUND, NOTHING HITS HARDER P700 punches above its weight class. This more compact players iron has no problem keeping up with the heavy hitters, delivering explosive power and distance.
THE DNA OF A BEAST With the technology of P790 in a smaller package, the P770 is forged with the same DNA with hollow body construction, SpeedFoam and advanced tungsten weighting for precise CG placement.
FORGED PERFORMANCE & FORGIVING POWER A forged hollowed-body construction and ultra-thin face are designed for enhanced feel, distance, and forgiveness. The combination of a Thru-Slot Speed Pocket and Performance ICT are engineered to protect ball speed across the face and improve playability. Even with its compact head, P770 is loaded with the technology needed to make it playable for a wide range of golfers.
P-7MC irons
FEATURES & TECHNOLOGY
FOR SKILLED HANDS, BY SKILLED HANDS We go beyond the traditional to help golfers improve. It's our obsession. With Compact Grain Forging, we've yet again gone further. A 2,000-ton press creates the optimal grain structure, letting us form each P7MC iron with masterful precision and deliver consistent performance across the entire set.
COMPLETELY NEW, YET COMPLETELY CLASSIC Inspired by Tour, the design features of P7MC meets the standards of the game's most discerning players. Classic shaping and minimal offset deliver the ultimate in control and precision. Perimeter weighting gives it just the right touch of forgiveness.
MACHINED BEYOND PERFECTION Advanced machine milling ensures an unmatched level of precision, quality and aesthetics. Aggressively crafted grooves deliver the spin and control needed to create your desired shape and trajectory.
FORGED CRAFTSMANSHIP The forged cavity back pattern pays homage to a long history of TaylorMade iron designs. A polished "Metal-T" is artfully forged on the back of the toe and offers a sophisticated nod to craftsmanship.
MUSCLE CAVITY PERFORMANCE Every angle meticulously scrutinized to meet the performance demands of the game's best ball strikers while the muscle cavity provides added forgiveness.
Milled Grind 2 Wedge
Raw Spin. Raw Beauty.
The all-new Milled Grind 2 wedges combine precision-milling with Raw Face Technology designed for an increased spin, precision and feel. While the face rusts over time, the rest of the head will maintain its original finish.
Milled Grind Sole
The milling process maximizes consistency, maintaining tolerance levels difficult for a human to repeat. The result is a precisely crafted grind on each and every wedge that produces optimal turf interaction and consistent performance.
Thick-Thin Head Design
By redistributing mass, we are able to optimize CG location for precise flight and enhanced feel.
TPU Insert
The TPU Insert in the back cavity of the wedge is designed to provide vibration dampening, creating a solid, positive feel at impact.
Two Finish Options
Available in both matte black and satin chrome, this wedge is designed to suit the eye of any golfer's style.
Every new design starts with our Tour Pros, so it's only right that every launch begins with them, as well. Out here with these guys is my favorite place to be.

Bob Vokey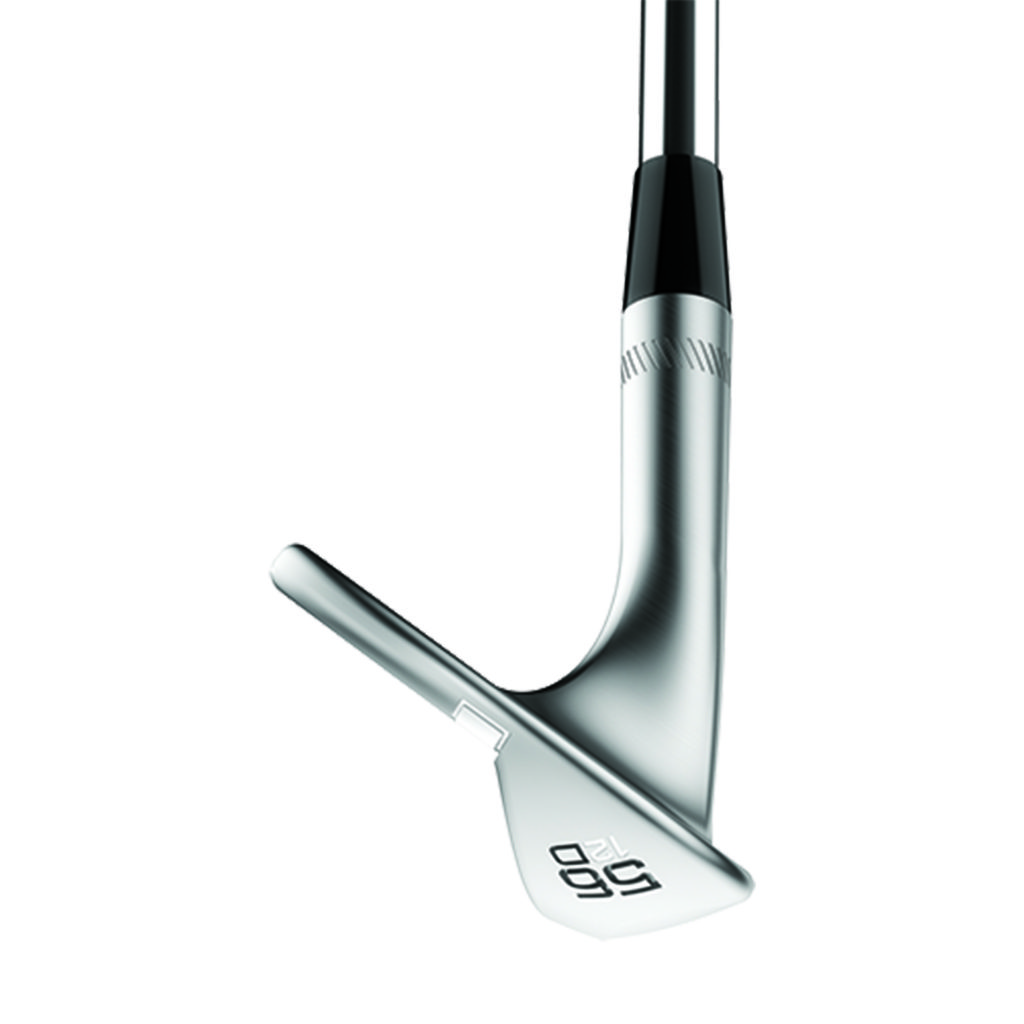 Reimagined Progressive CG Vokey's Progressive CG design philosophy aligns the center of gravity with the impact position for better trajectory and distance control.
Refined Sole Grind Options Vokey's six Tour-proven sole grinds allow golfers of all skill levels to be precisely fit for their swing type also, developed through decades of work with the best shot makers in the game
100% Inspected Spin Milled Grooves SM8's patented Spin Milled grooves are engineered and cut to maximize spin and shot control.
Finishes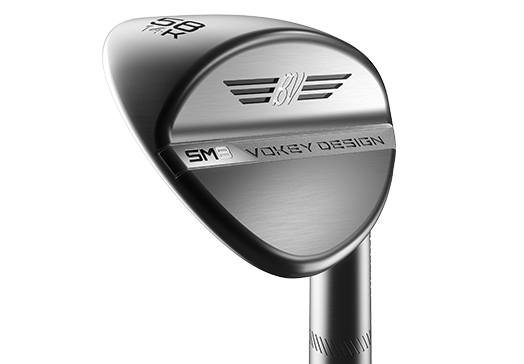 Titleist Vokey SM8 Wedges Reviews
We design the best product possible, and take it to the tour. If the tour players accept it, then we say this must be awfully good.

Bob Vokey
December of 2016 TaylorMade announced their new TaylorMade TP5 and TP5x golf balls would be available for retail purchase in March of 2017. The TP5 and TP5x TaylorMade balls are the first to feature 5-layer construction. The TP5 & TP5x 5-layer construction promotes better distance, spin, and control for driver and iron shots with ultimate performance on the greens.
TaylorMade enlisted the help of top Tour players to help design the TP5 balls, and it shows. Whether you are hitting them from the tee or playing them in your short game, the TaylorMade TP5 balls outperform and are second to none.
Inside, progressive construction includes a Tri-Fast Core to create lower spin and faster speeds. On the outside, the TP5 balls feature a Dual-Spin Cover for ideal control on the greens. Take a look at the videos below to learn more about the 5-layer technology in the TP5 and TP5x balls and how that technology can help improve your game!
Before You Go!