Golf Putter: The Essentials Of A Good Putter
Are you thinking about buying a new or pre-owned golf putter? Check out this short, informative putter guide from Rock Bottom Golf.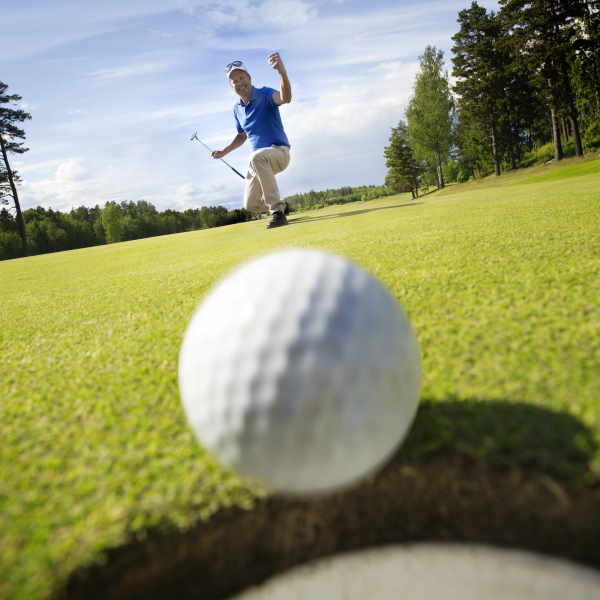 As we all know, Golf Putters are essential to your golf game! And putting accounts for about 40% of the strokes in your game. With a good putting stroke, you can knock a few strokes off your score. And some golfers may not spend as much time practicing their putting game and learning to read the green despite its importance. So, playing with the best putter for you and your putting style is critically important!
Here's what you should know about Golf Putters and how a good putter can help you perform your best on the greens.
What is a Golf Putter?
A Golf Putter is golf equipment specifically crafted for low-speed, short strokes around the putting green. The earliest Golf Putters in the 16th century were called "putting cleek." The putter's shaft was typically made from hazel or ash, while the head was made of a hardwood-like beech. In the 1900s, putter heads started to be made from iron, increasing the putter's popularity and importance around the greens.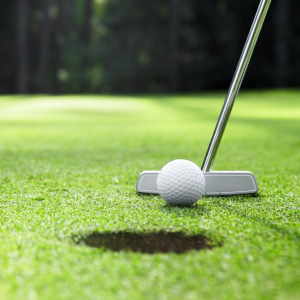 Bobby Jones was a legendary (winning) golfer who won the Grand Slam in 1930 with his famous putter, named Calamity Jane. His Golf Putter was so well-loved and used that he had to replace it with a second one with the same name, made by Spalding.
The goal of this guide is to help you understand the factors you should be looking at for the best Golf Putters, with the quality and top-rated options that will deliver the results you're looking for on the golf course.
Putter design has continued to evolve since then. Karsten Solheim invented the famous Ping Putter in 1966. As history tells it, the putter was the "winner" for golfers who used it in 26 out of 40 championships throughout the 1980s.
Why Do You Need the Right Golf Putters to Perform Well?
Since every Golf Putter is unique, you'll get a slightly different experience with each brand or model. Even the top pro golfers need to use suitable golf putters. About half of the pros use blade-style putters, and the other half use mallet-style putters. So golfers must choose what best fits their putting stroke style, whether blade or mallet. Getting fitted for a putter at your local pro-shop may help you select the right putter for your game.
We offer such a wide selection of Golf Putters at Rock Bottom Golf. And we want to make sure that you're able to find the solution that will perfectly meet your performance requirements while not breaking the bank!
Here are a few of our hot sellers: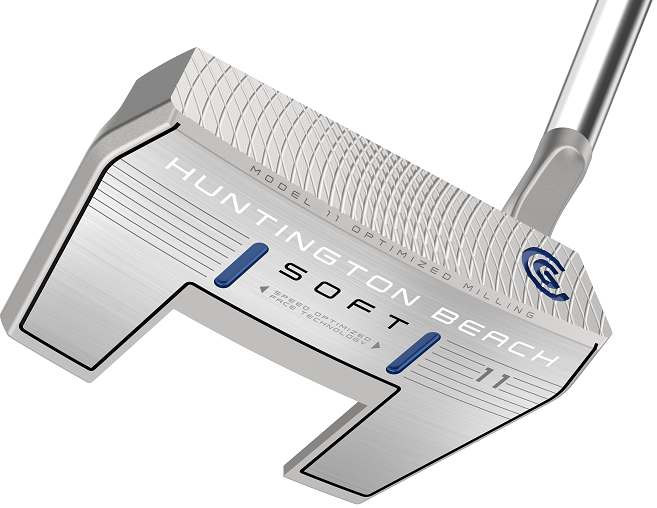 This putter supports speed-optimized face technology with consistent distance on every putt, even mishits. You'll also get that soft feel with deep grooves and strategic weight redistribution. It's the score-dropping technology you need in a finely crafted package.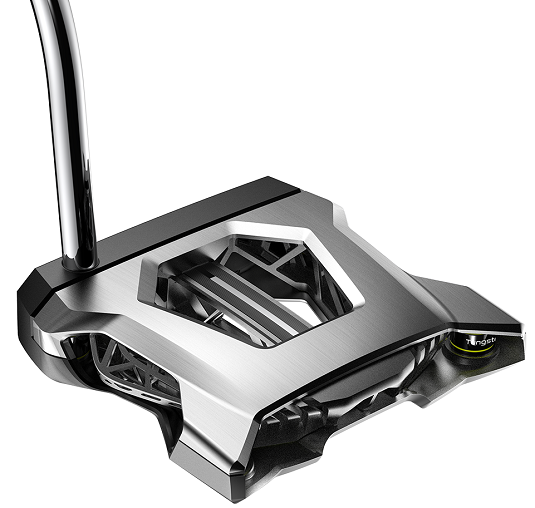 This putter is the most stable and forgiving in the 3D Printed family. With an oversize mallet shape and multi-material construction, the KING Agera putter is fashioned from a 3D printed nylon insert, aluminum, SIK Face Technology, and tungsten weights.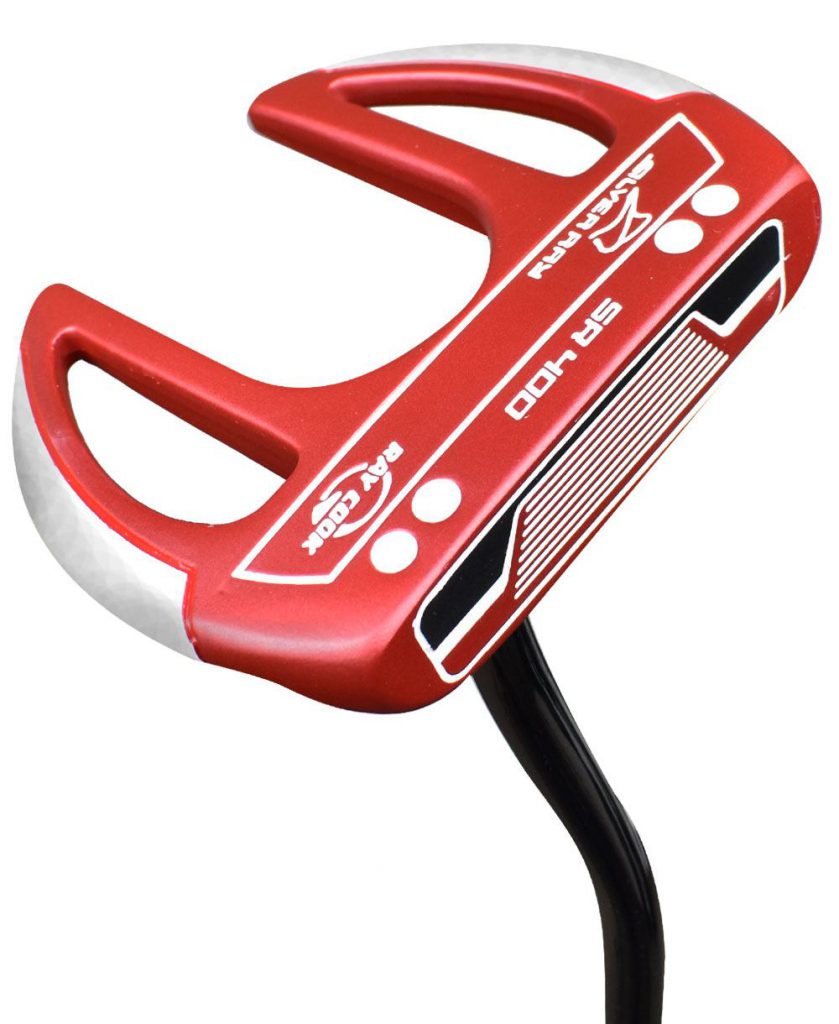 The Ray Cook Silver Ray SR400 LE Putter has all the features you want in a putter but at a price that won't empty your wallet. This putter is one of the best-liked and most highly reviewed putters we carry at RBG! The reviews from golfers like you say it all. Get all the innovation and performance you need to take your short game to the next level, and shave critical shots off of your scorecard with the Ray Cook Silver Ray SR400 putter!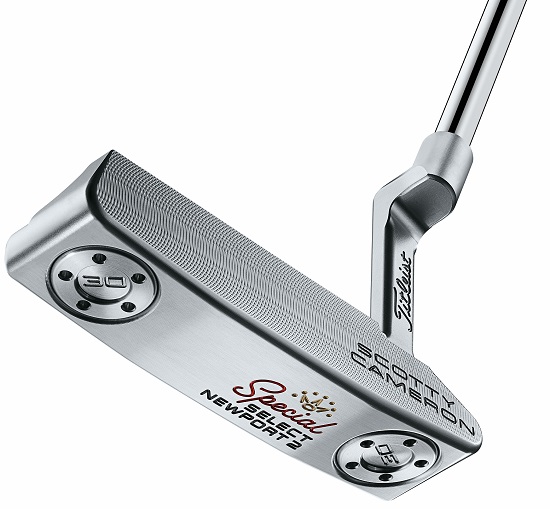 This title-winning putter is one of the most famous in the world. This model features a flatter, narrower topline, performance-balanced tungsten sole weights for a more prominent sweet spot and enhanced stability, a redesigned plumbing neck, as well as a soft tri-sole design for effortless setup.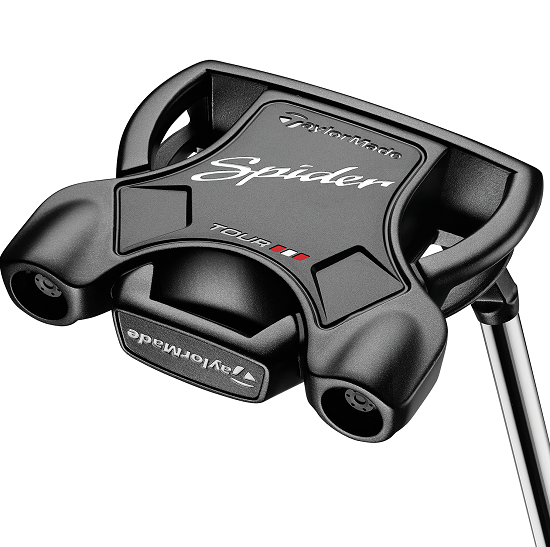 The TaylorMade putter features vibration-damping PU foam embedded between the body and frame for enhanced sound and feel. We made this putter with multi-materials for stability, high MOI, and better roll. Continually improved by robot testing, the Pure Roll insert increases topspin and improves forward roll for distance control.
Next Step: Find the Best Selection of High-Quality Golf Putters
At Rock Bottom Golf, we offer the best Golf Putters you need at guaranteed lowest prices. You've already come to rely on the quality and performance of the top brands we carry, like Callaway, Cobra, Mizuno, PING, Scotty Cameron, TaylorMade, Titleist, and Wilson. It's part of the consistent manufacturing that you've come to trust from the products we offer.
We offer a range of golf putters from top-rated brands to ensure you find the quality and performance you need at Guaranteed Low Prices! We use these products ourselves, and we're confident in the expertise and cutting-edge innovation that you'll experience on the golf course! Explore our wide selection of golf putters and other high-performance equipment, with quality guaranteed by Rock Bottom Golf.

Before You Go!
What is your go-to putter? Do you use a mallet or blade style? Share your putting stories with us down below in the comments. Do you have any advice for golf newbies on their putting game? What is your technique? And what pro do you think has the best putting game? Let us know! We would love to hear your takes on putting!
Also, don't forget to visit some of our other great posts here! Looking for the perfect golf gift? Check out our guide here: Golf Gifts For Every Golfer On Your 2021 Holiday List! Are golf shirts worth it, or should you just use any old shirt? Visit Should You Wear Golf Shirts? What To Know Before You Buy! to find out!Get the skinny on irons here: Golf Irons and Iron Sets: A Quick Guide!