Should You Wear Golf Shirts? What To Know Before You Buy!
Before you buy, check out this short Golf Shirt guide from Rock Bottom Golf.
Many golfers start without using Golf Shirts or other golf apparel. There is no official uniform for golfers on the golf course, but golfers are often associated with a specific golf attire based on good etiquette rules and golf traditions.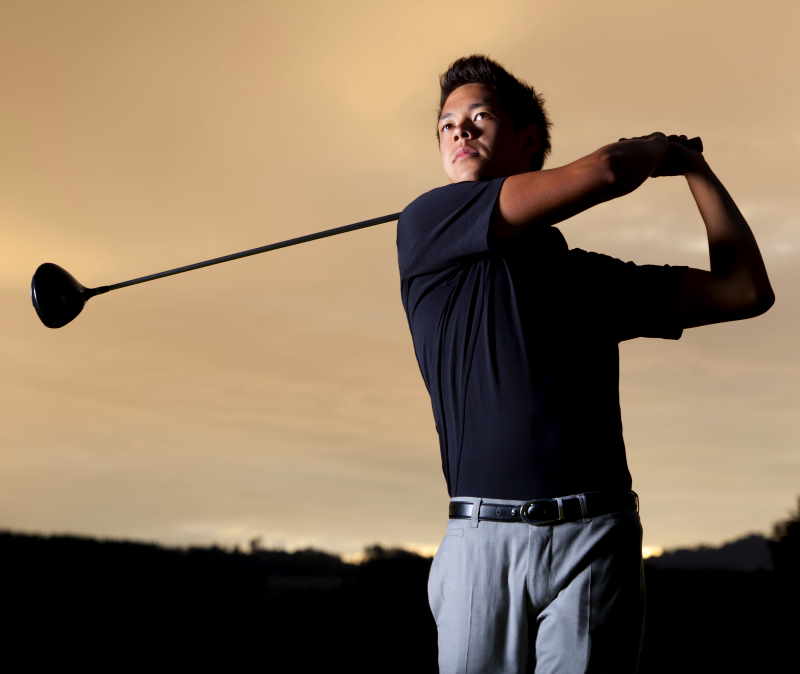 Whether you're a pro or just starting, Golf Shirts offer the best look for every style, regardless of whether it's casual, athletic, or preppy. The first purpose of golf clothing has always been to protect the golfer from the elements, but form and function have evolved considerably since the late Middle Ages.
By understanding the history of Golf Shirts and how they relate to golf attire, you'll better understand how important they are to your comfort and success as a golfer. But we'll also explore the best shirts on the golf market, available with guaranteed low prices from Rock Bottom Golf.
What are Golf Shirts?
The earliest golf shirts were basic shirts with starched collars and neckties. Golfers also wore heavy tweed jackets to ward off all kinds of weather while on the golf courses in Scotland. As golfing and its fashion changed in the 1900s, golfers wore a waistcoat with a single-breasted jacket.
A consistent trend through much of the history of golf fashion has been the shirt-and-tie, with the option of adding a heavy jacket or knitted cardigan for those frigid days on the golf course. After the sweltering 1933 US Open, some golfers opted for more casual, lightweight clothing options, and that trend continued.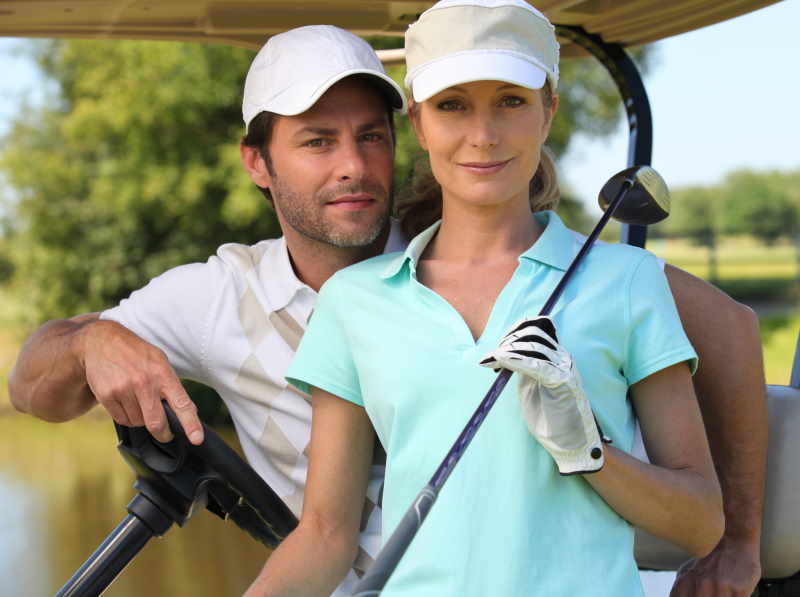 The current "top" options include knit-collared golf shirts combined with a cardigan, vest, or jacket. More lightweight and casual styles are still popular on the golf course, mainly as cutting-edge fabric design and technology have made Golf Shirts more comfortable.
The newest designs feature 4-way stretch, wicking, waterproof, and breathable materials that help to give you a sense of style while supporting absolute freedom of movement. Still, Golf Shirts are part of a tradition that includes what you wear on the golf course.
Some golf courses require collared shirts as part of the dress code. Professional golf tournaments often also require golfers to follow guidelines for golf attire in keeping with decorum and tradition.
What Are the Best Options in Golf Shirts?
Many of the best Golf Shirts globally are developed by top brands like Callaway, Puma, Adidas, Etonic, and Under Armour. They offer the modern, crisp fit you need for all temperatures, with comfort, flexibility, and durability. Here are the latest and most highly rated shirts in the world of golf.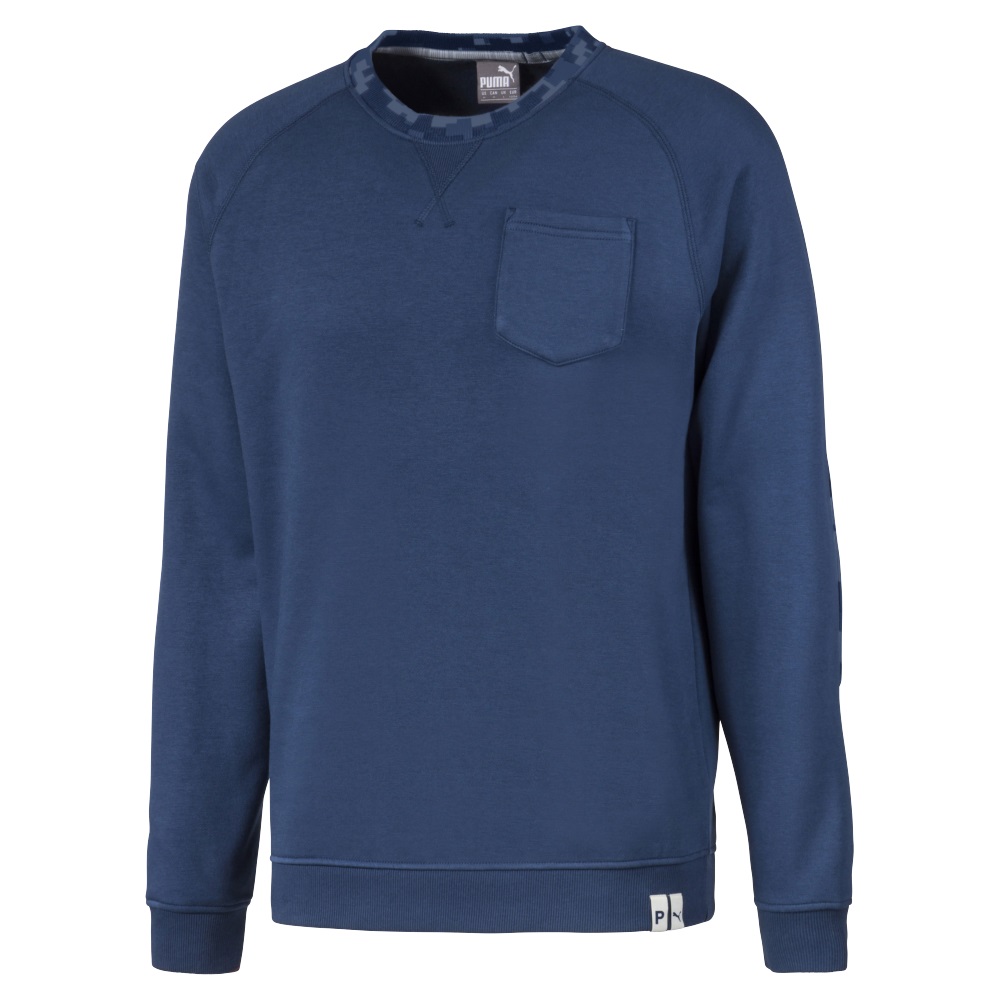 This Puma Golf Shirt is designed out of a soft French terry fleece fabric to be a comfortable pullover, with a ribbed hem and cuff. It combines 78% Cotton/ 22% Polyester.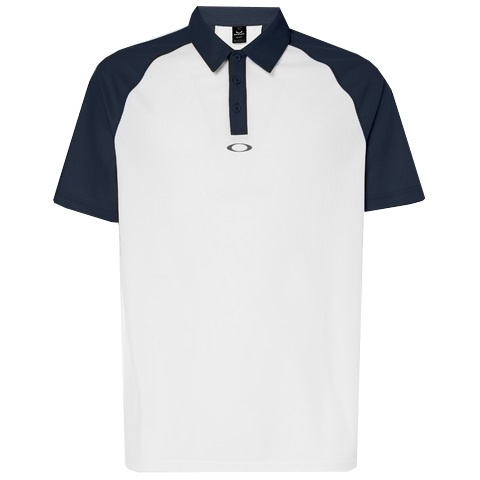 This Oakley Golf Shirt is a traditional polo, with 100% Polyester, UV protection, and Mesh fabric on the back panel.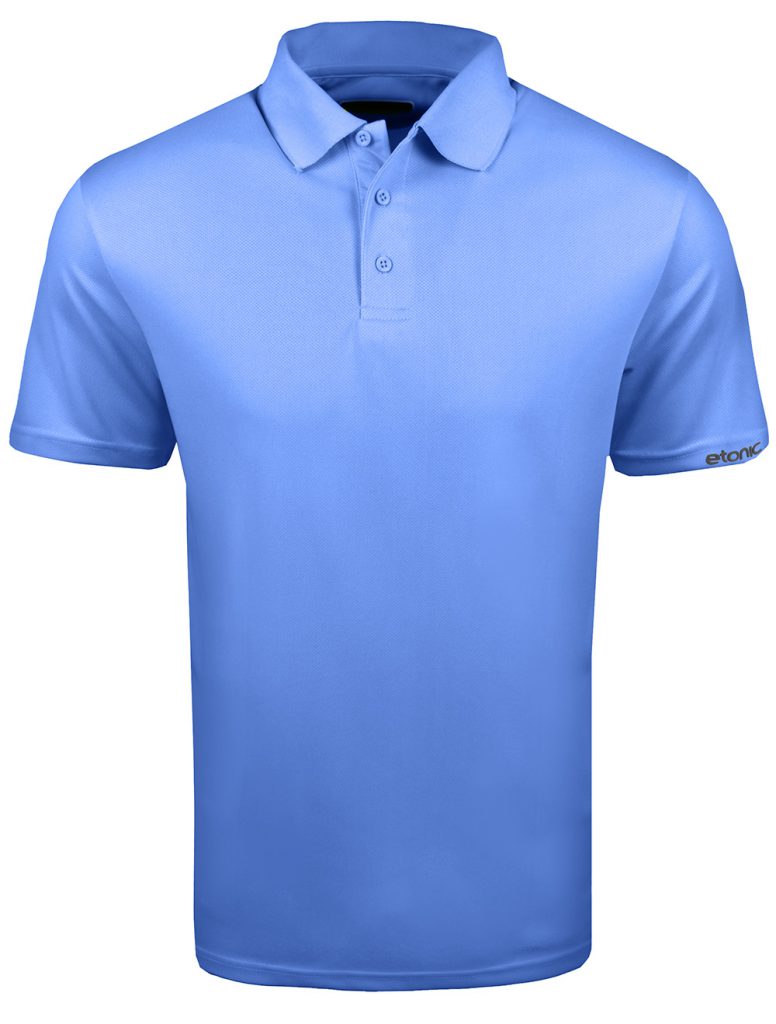 This performance polo combines design intelligence and innovation with UV protection, Anti-Bacterial & moisture-wicking material, and 100% Polyester.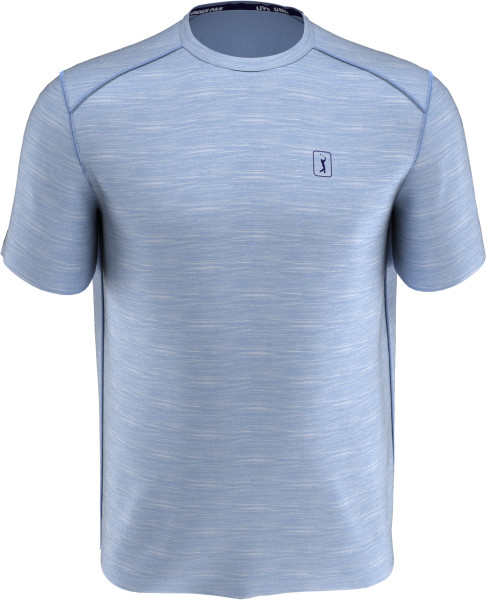 This Golf Shirt features a crew neckline, with performance-stretch, lightweight and breathable, moisture-wicking, sun protection, and 94% Polyester / 6% Elastane.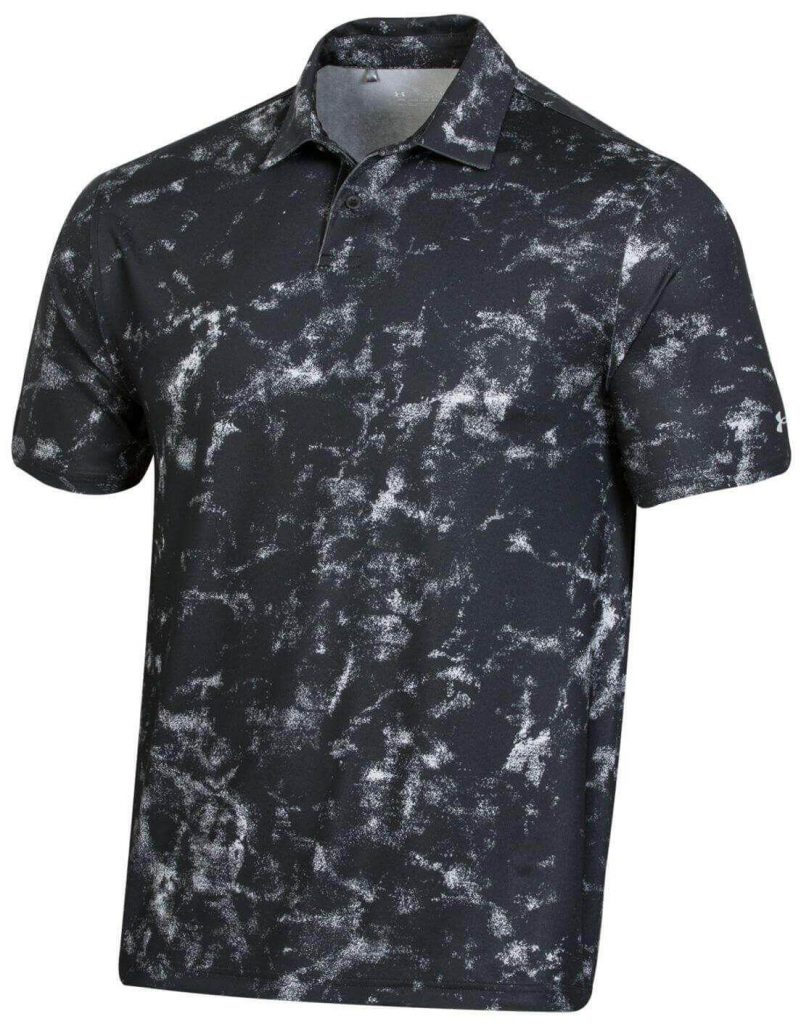 This Under Armour Golf Shirt features an Allover print pattern with Anti-odor technology, HeatGear technology, UPF 30+ protection, 4-way stretch fabric, and 95% Polyester / 5% Elastane.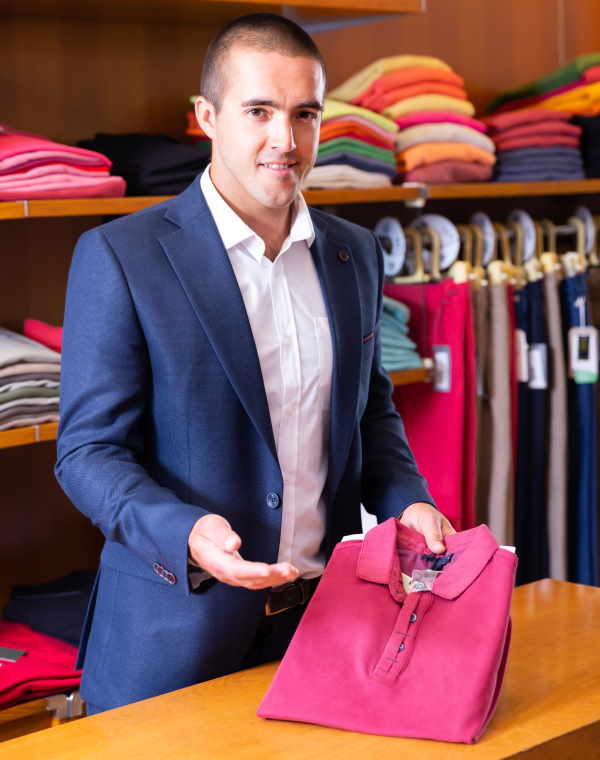 When you're looking for the best shirts for your golf, look for the ones that will best meet your needs when you're out on the golf course. You might consider lighter-weight shirts for warm weather. Whatever you select, golf attire is unique. You'll find the brand, style, and function that's right for you.
At Rock Bottom Golf, we help you explore the options in golfing attire. We also offer sizing and brand recommendations to point you in the right direction. Our goal is to help you achieve the performance edge and functional difference on the golf course.
Next Step: Find the Best Selection of High-Quality Golf Shirts
At Rock Bottom Golf, we offer the best Golf Shirts and attire at rock bottom pricing. Right now, we're offering even better deals as part of our Holiday Rollout. You'll find even better deals on the best high-quality products for Cyber Monday. It's an excellent opportunity to snag great deals on the products you know and love. And don't forget that special golfer in your life this holiday season! Head on over to our holiday gift guide for the best golf gifts any golfer would love!
That's why we provide a range of Golf Shirts from top-rated brands to ensure you find the high performance and unquestionable quality you expect. We focus on innovation and cutting-edge technology, but we also do our research to offer you the top-rated Golf Shirts on the market! Shop from our wide selection of popular Golf Shirts and other high-performing apparel at Rock Bottom Golf.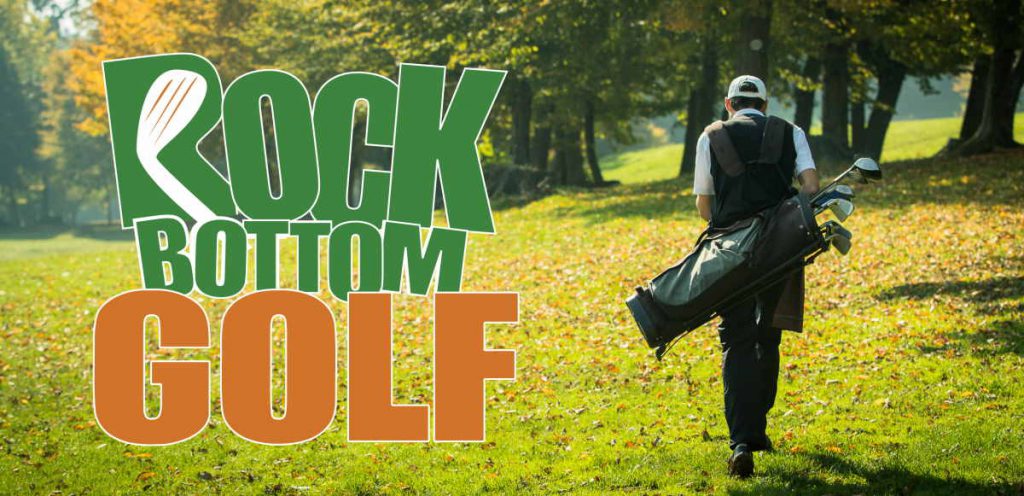 Before You Go!
What do you think of golf shirts? Should golfers wear them exclusively while playing? Do they help? What are your favorite golf shirt brands? And, most importantly, should golf require a more traditional and strict golf attire code? Have the rules for golf clothes gotten too loose? We would love to hear your opinions! So leave a comment down below!
Also, don't leave just yet! We have a ton of other golf articles and posts you may be interested in. So stay a while and read up on your favorite golf topics! Is Buying Pre-Owned Golf Clubs For You? Want to know the skinny on golf irons? Then check out Golf Irons and Iron Sets: A Quick Guide! Not too sure what golf bags to use? Then head on over and read Golf Bags 101: Which Golf Bag is Right For You? Does winter get you down? Check out some Golf Courses In Exotic Locations!