Ladies Golf Clubs: What You Should Know
The Right Ladies Golf Clubs
Choosing the right club is essential for a golfer to live up to their potential on the golf course. And ladies golf clubs are no exception! Whether you buy women's golf clubs or men's golf clubs, the right equipment will impact your game. Accordingly, there are differences in clubs for women that can improve performance.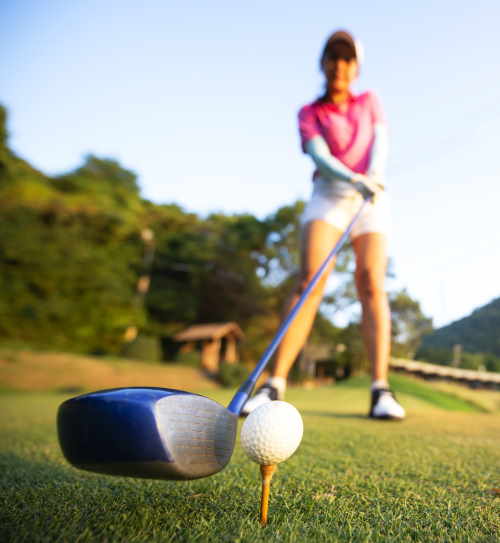 The reason for the unique characteristics of women's clubs is simple. Statistically, many women, not all, of course, tend to be shorter than men. Many also do not have the same upper body strength as men. As a result, the equipment for women is designed to complement these differences for optimal performance while playing golf.
Overall Women's Golf Club Features
Club Height
While golf clubs are made with different specifications based on what they are used for on the course, you will find several specific features that tend to be included in golf clubs designed for women. One that you will almost always see is clubs offered at different heights. This is to complement the height of many women who, on average, typically need a shorter club. Naturally, if your club is too tall or too short for you, you will not have the best swing. This will affect you with a putter, driver, or just about any club in your golf bag. However, this is by no means the only feature that you will find to be different in women's clubs.
Club Weight And Advanced Features
Club weight is another factor with women's golf clubs. A lighter club can reduce drag during the swing. A club with reduced weight can help generate more power in the stroke. More power equates to greater distance. This relationship of speed and control has incentivized many manufacturers to use lighter materials in the shafts.
The Callaway Ladies Epic Max Star Irons Graphite 6 Iron Set is a great example. The premium speed shafts help reduce club weight. Features like this have helped both men and women generate more power due to a lighter club. But weight is not the only feature to help develop higher swing speeds with more control and accuracy.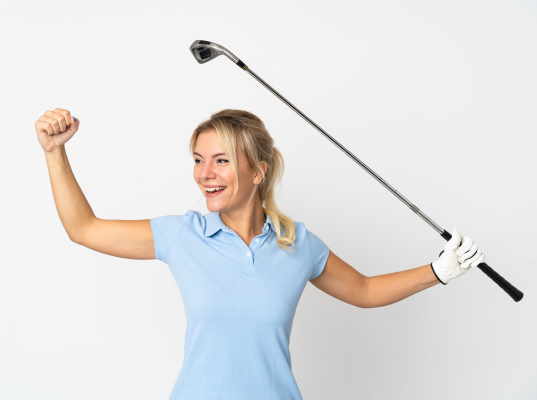 Top manufacturers like Titleist, TaylorMade, Cleveland, and more have innovations in their clubs designed for female golfers. A great example of this is with some of the performance features featured on their ladies' drivers. The Callaway Ladies Epic Speed Driver has a clubface designed to reduce friction, giving you a more substantial, more fluid swing.
Loft And Clubface Size
There are several other features you will find on clubs designed for women golfers. Clubs are often designed with higher lofts. Higher lofts are designed to get higher trajectories on the ball. Another innovation is large club heads. A more oversized clubhead can increase the sweet spot area on the club, a feature that can help improve your play.
An example of this is the Cleveland Golf Ladies Launcher XL Halo Irons. These irons come standard with this feature. This helps give you a larger area to strike the ball.
Beyond Ladies Clubs
Beyond clubs designed for the needs of women, there are other equipment needs in which one size does not fit all. Golf clothing designed for women golfers' comfort and performance needs is also essential to consider. Manufacturers like Nike and Puma produce apparel designed to give comfort and range of motion so lady golfers can look and play their best alongside the very clubs designed to enhance their game.
Find the Best Ladies Clubs and Ladies Golf Gear
At Rock Bottom Golf, we carry a huge selection of ladies clubs and golf gear, including ladies apparel, golf bags, golf balls, shoes, and MORE! We carry options for everyone, from beginner to pro alike! And you can rest easy knowing that you are getting the best deal around on ladies golf gear with our low price guarantee! And many of our clubs even come with a 90 Day Performance Guarantee too!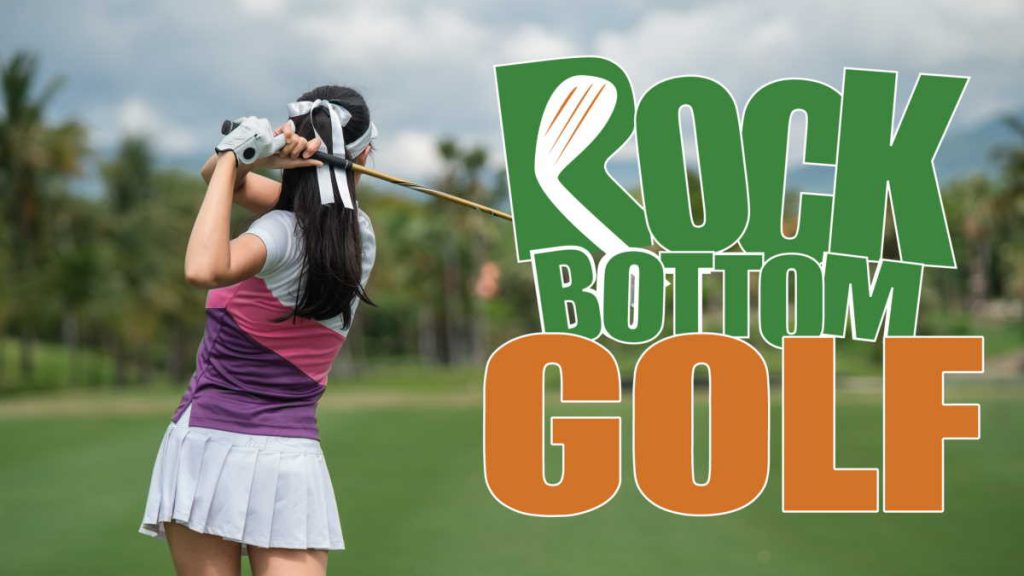 Before You Go!
Do you think there is a benefit to having clubs specifically made for ladies? Are you a female golfer that uses ladies golf clubs? Or should all golf clubs be unisex but just have different variations and options for all golfers whether you are male or female? Let us know what you think down in the comments! We would love to hear from you!
Also, don't forget to visit and read some of our other great golf articles here! Check out Golf Putter: The Essentials Of A Good Putter and learn some more about putters. Or take a look at Should You Wear Golf Shirts? What To Know Before You Buy! Should you be wearing shirts specifically made for golf? Want to know a little more about golf irons? Then head on over to Golf Irons and Iron Sets: A Quick Guide!