How To Hit A Golf Ball: The Basics of a Drive, a Putt, and a Chip Shot
How To Hit A Golf Ball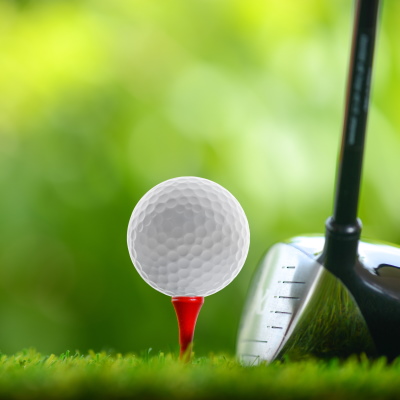 Knowing how to hit a golf ball effectively and accurately can profoundly impact your golf game. Here are some basics of how to hit a ball correctly. More specifically, here are some essentials for driving the ball, putting, and chipping, all club strokes you want to practice and perfect.
Hitting The Golf Ball With A Driver
One of the best ways to get the most out of that Golf Driver is to make sure you use it properly. This requires the proper stance and set up for an effective drive. Here are a few basics to ensure you are on the right track.
Great drives predicate on fundamentals. Therefore, don't rush through your stance and swing. Golf is a game of precision, patience, and skill. Starting three steps from the tee, position yourself beside the ball. Make sure your legs have a slight bend with a small amount of weight forward. Take a deep breath and focus on the next step.
Tilt your head a little ahead in a fluid, controlled motion while shifting your weight back slightly. Simultaneously bring the club over your shoulder. At peak, the driver should be behind your head. From here, take a smooth, measured straight swing down to the ball. Driving the club up above the opposite shoulder while your back foot pivots as you connect.
How to Hit A Golf Ball With A Putter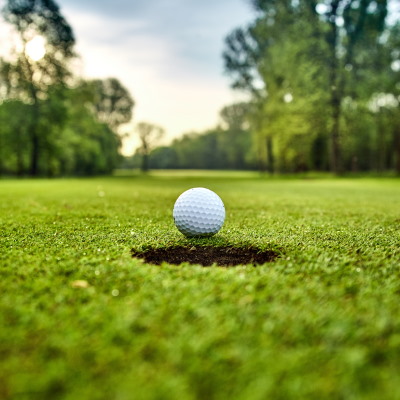 Putting requires a much different stroke than driving. While drives combine form and motion for distance, putting requires infinitely more patience. In fact, the seemingly simple process of the putting motion looks like it would be remedial. Looks can be deceiving, however.
Putting may look easy, but here are some basics to get a consistent result. First and foremost, make sure you are not using too much upper arm motion to power your stroke. While gripping the putter, bring the elbows back at the beginning phase of your movement. Then let gravity drive the ball as you move your elbows back into their original position. The result is a crisp, accurate stroke that is not ruined by too much power from the upper arms.
The Chip Shot
The chip shot is an essential type of swing you want to do correctly. While you can perform this type of shot with several different clubs, there is a technique. This shot is indispensable when you are close to the green. The execution for this shot is not complex if you have the proper form. Naturally, you line up beside the ball with feet close together, and your dominant shoulder is leaning in. Your arm remains straight while you draw back slightly with the chest and shoulders. When coming forward to strike the ball, rotate your hips and legs. The inertia of the swing and turn will give the ball the power it needs to get onto the green.
Some Extra Help On How To Hit A Golf Ball Better
Swing mechanics and equipment are a big part of making your day on the course more enjoyable and successful. To get your golf swing up to par (literally), we offer a wide selection of golf swing trainers, golf putting aids, golf practice nets and mats, golf launch monitors, and many more golf training aids! Get the training on how to hit a golf ball by using these specialized devices and electronics.
Here Are A Few Of Our Favorite Golf Training Aids and Swing Trainers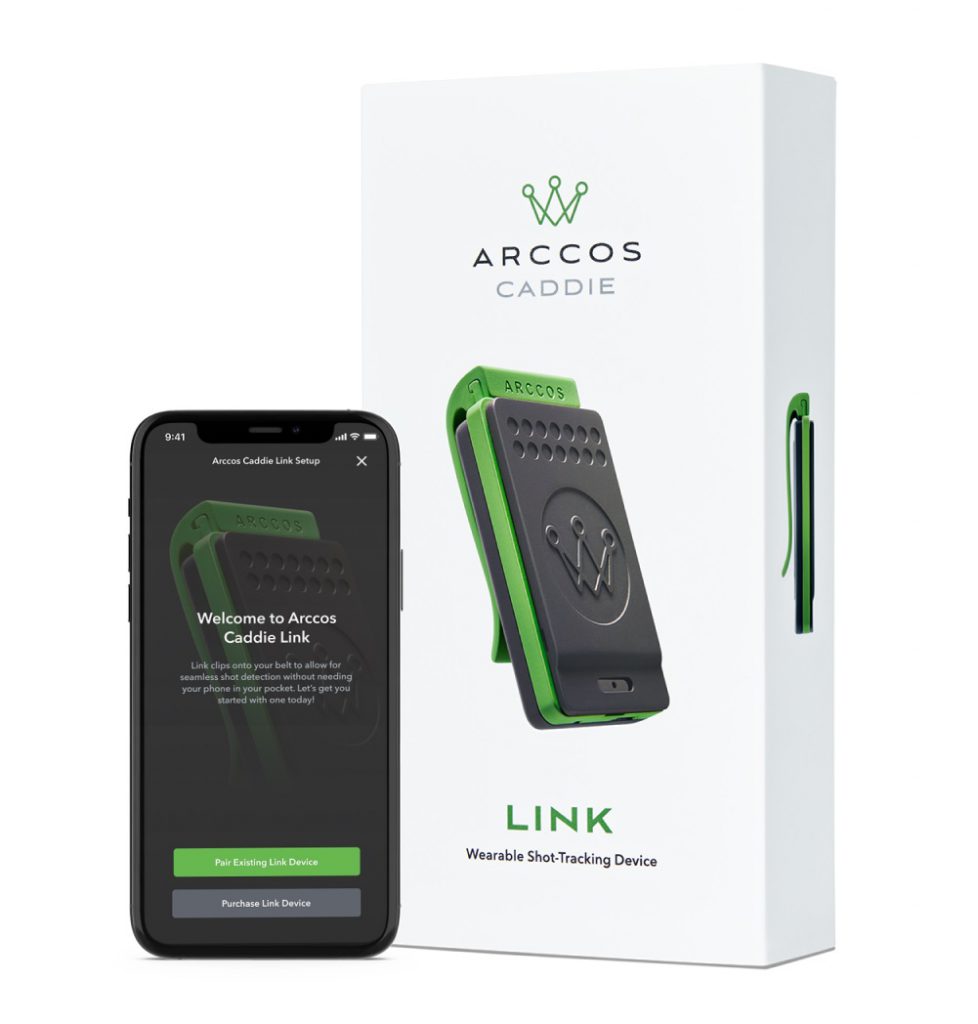 The Arccos Caddie Link Shot Tracker is a wearable shot-tracking device that effortlessly connects with Arccos Caddie sensors and mobile app. And it automatically records shot data eliminating the need to carry a phone during play.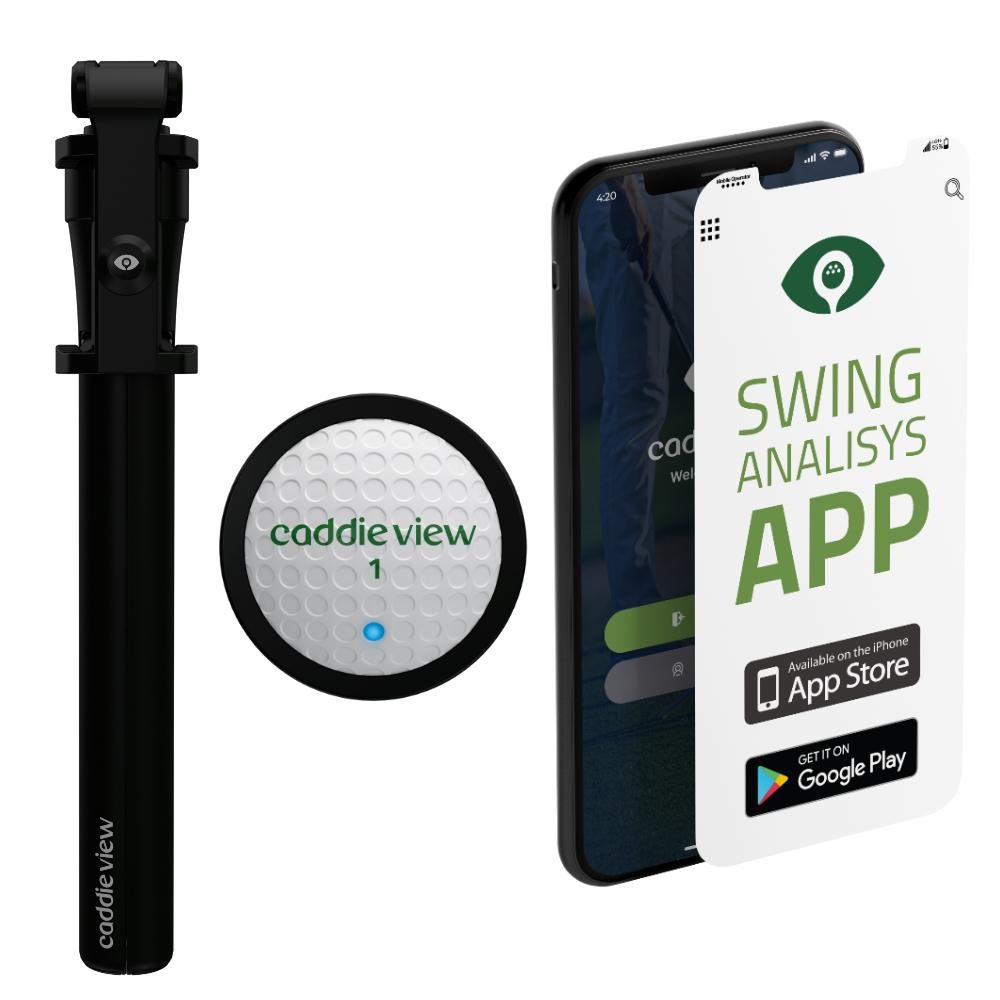 The Caddie View Golfie Stick is a straightforward training aid you put in behind you on the ground on the range. The Golfie Stick will help you lower your score and have more fun on the course by helping you record video of your swing quickly and easily for review later.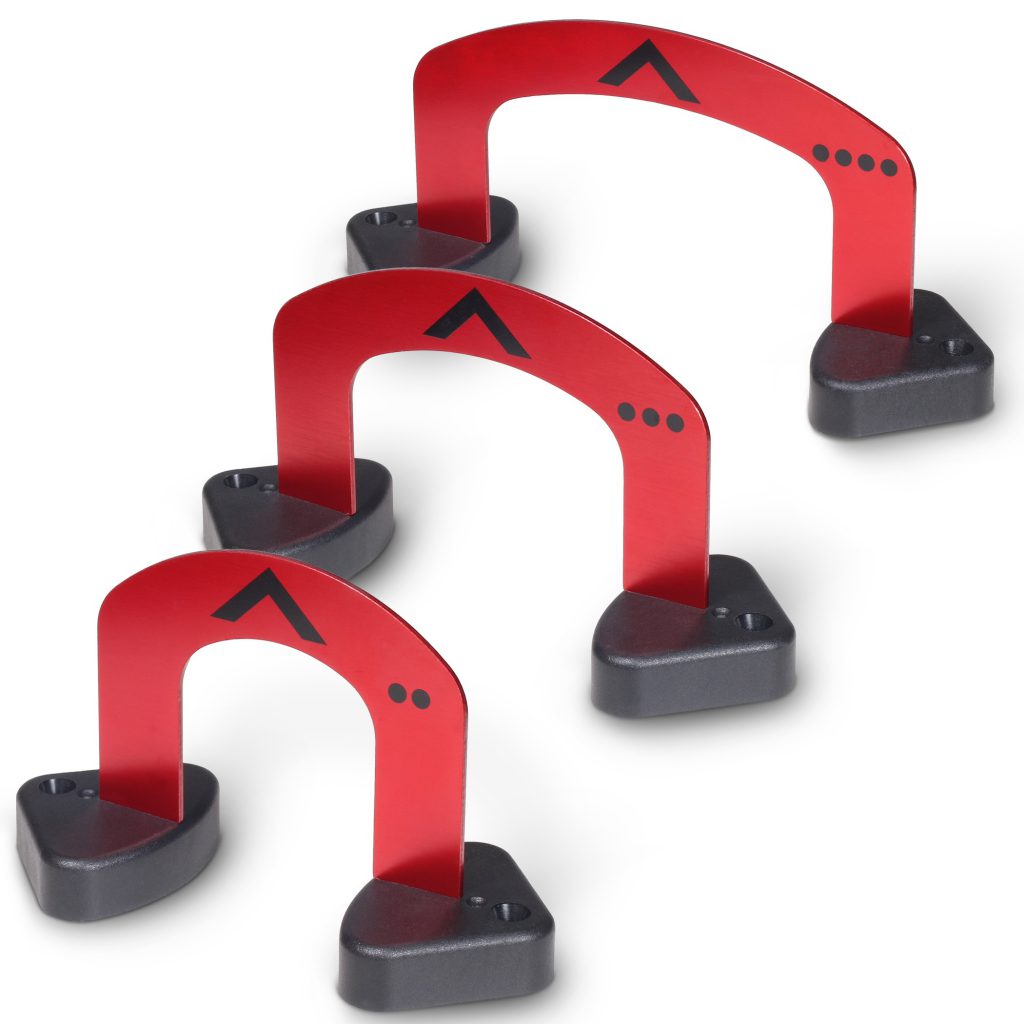 The GoSports Align Putting Gates Practice Set is a valuable training tool for putting. The putting gates create a visual path just a few feet in front of the ball that forces your putt along the correct line to the hole. Reinvent your putting training with the GoSports Align Putting Gates and improve your putting game!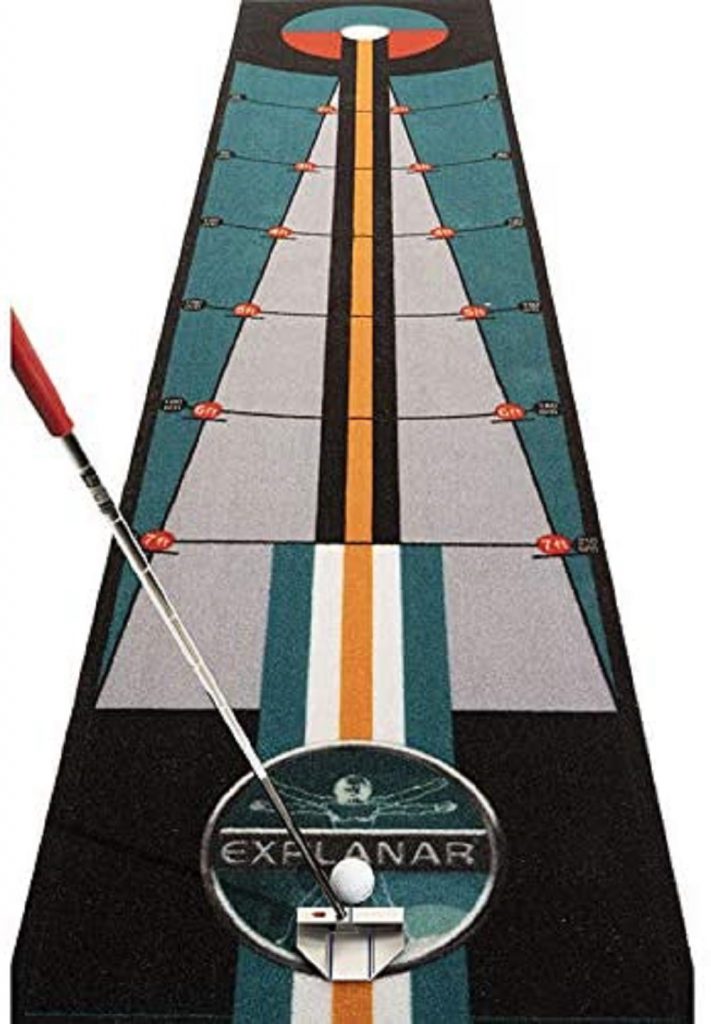 Putting Mats are a great way to help improve your putting game. And the Explanar 13′ Putting Mat can help you groove a consistent putting stroke from your own home. This putting mat has a velour putting surface, a thick rubber base, and a realistic green pace.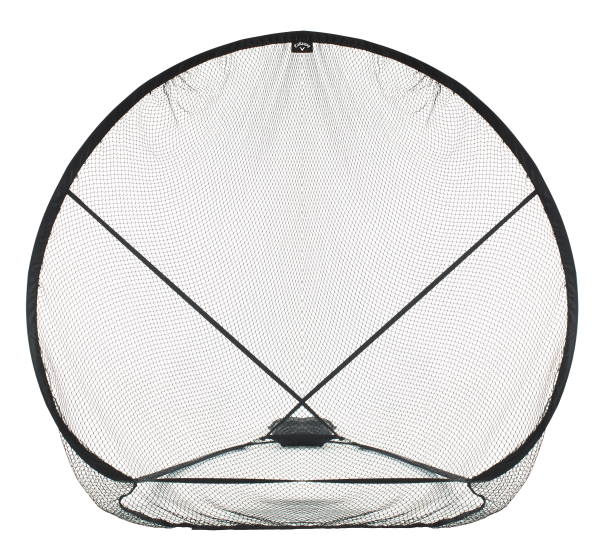 The Callaway 7′ x 7′ Hitting Net can take your game to the next level! This golf net works both indoors and outdoors and is made of durable and reliable, so you can constantly work on that game you love! It is also easy to set up and take down for convenient storage when not in use.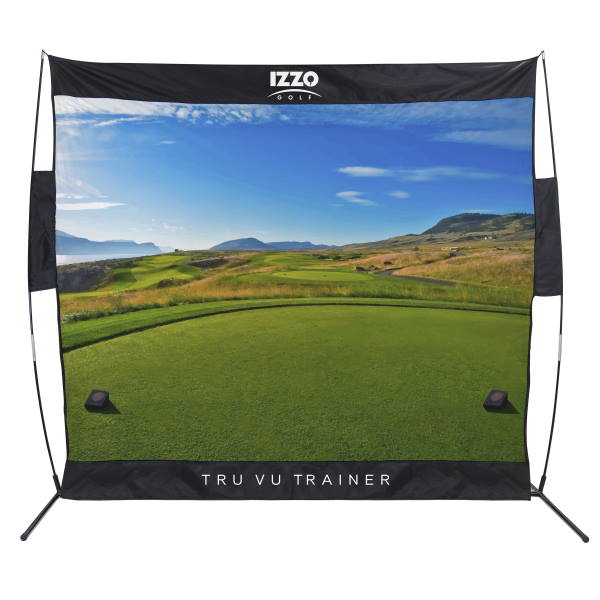 Indoors or outdoors, you can improve your swing with the Izzo Links Course Tru Vu Trainer Net. It is easily portable and made of high-quality materials to prevent wear and tear. Achieve better speed and accuracy with the Links Course Tru Vu Trainer Net by Izzo!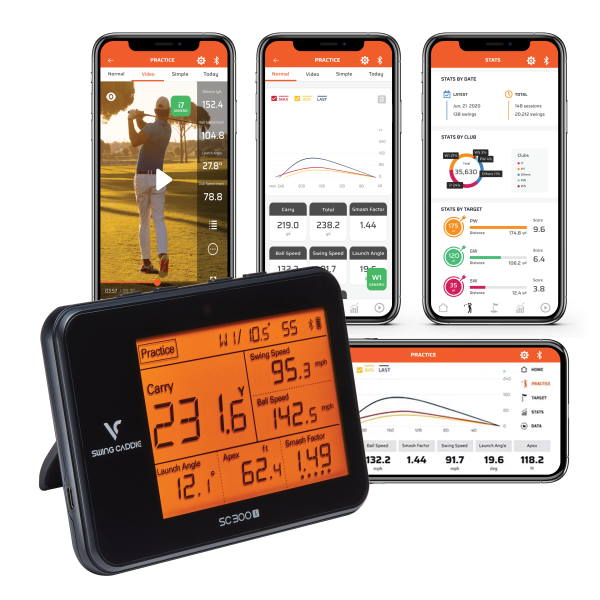 The Voice Caddie Swing Caddie SC300i Portable Launch Monitor is the latest edition of Swing Caddie's portable launch monitors. Get complete swing and ball flight metrics found on professional launch monitors using the SC300i. The SC300i provides extreme precision by using the latest Doppler radar technology. And the SC300i also sends data directly to your phone, so you can track the shot data in real-time!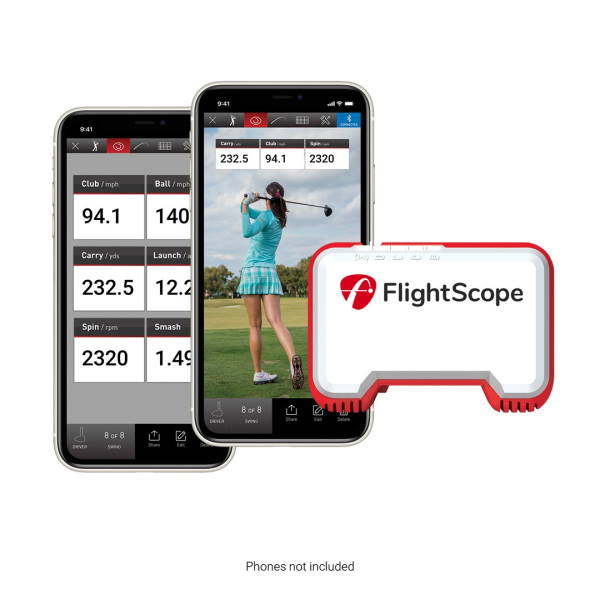 The FlightScope Mevo Portable Golf Launch Monitor can be used indoors or outdoors to help improve your game. It gives the golfer accurate information and real-time performance data. The Mevo also helps you visualize the shot by sending video and data to your mobile device. With this data, you can compare all your shots so you can review and analyze your swing.
Before You Go!

What are your tips on how to hit a golf ball? Have you been professionally trained or are you self-taught? We would love to hear your thought and opinions, so leave a comment down below! Do you use golf trainers or are do you train on the golf course during play? Do you use a launch monitor or other swing trainer to get better on your shots?
And don't forget to take a look at our other golf articles here! What's up with those bright, high-visibility golf balls? And are they any better than the white variety? Check out High Visibility Golf Balls: Are They Really Better Than White Golf Balls? Just getting into golf? Have you considered starting your golf gear collection with a complete golf set? Head on over to Complete Golf Sets – Are They Worth It!? Want a little more information and history on golf balls in general? Take a look at Golf Balls: The Information You Need to Know! Is there a benefit in buying pre-owned golf clubs? Read this to find out: Pre-Owned Golf Clubs At Rock Bottom Golf: What You Should Know!