Golf Balls: The Information You Need to Know
Over the last 600 years, golf balls have been fashioned out of rock, wooden balls, the "featherie" ball (a leather-stitched ball stuffed with feathers), and rubber golf balls. Now, the anatomy of a modern golf ball is well known. It's that small, hard ball with dimples. While the ball itself has changed over time, the general anatomy of the golf ball has settled into a model that's recognized wherever you see it.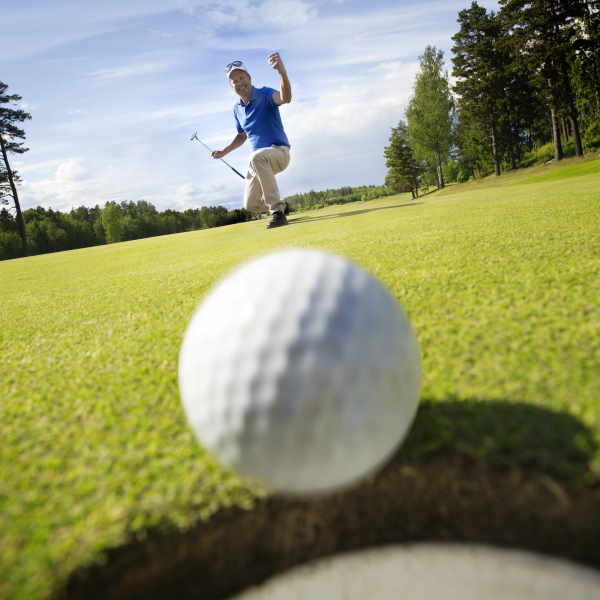 Here's a quick overview of the parts of a golf ball.
Dimples: 300-500+ dimples or divots add an aerodynamic quality to slice through the air.
Cover: usually made from Surlyn or urethane.
Core: typically made of compressed rubber or resin.
With so many options and brands to choose from, it may seem impossible to find the one that will work best for you. Technology has certainly come a long way, but many golfers still prefer to use the tried-and-true brands they've used for years.
What to Look For In a Golf Ball
The right golf ball for you will depend on whether you're a newbie, average player, or experienced/pro golfer. When you're looking for the best ball in golf, you need to look at the one that will best meet your needs on the golf course. Here are some factors to consider when selecting the right golf ball for you.
Compression: A soft golf ball has a lower compression rate, which is a better option if you have a slower swing. A more firm ball with a higher compression rate is better for a faster swing.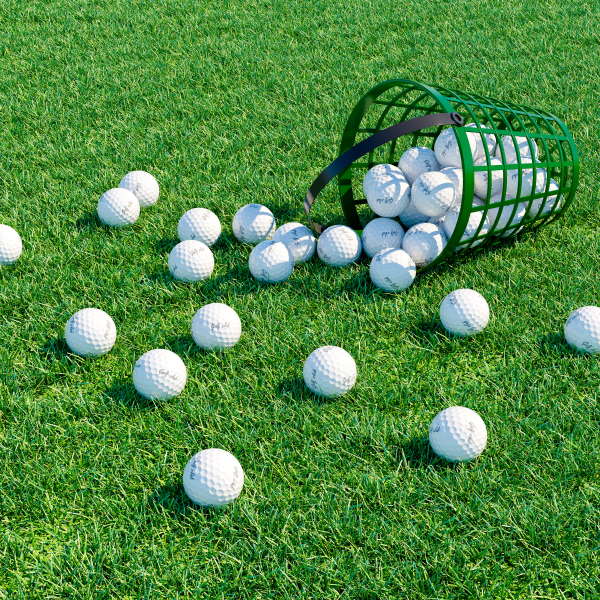 Distance: Harder golf balls tend to fly longer distances. For example, Surlyn is a harder cover material than urethane. So typically, balls made with a Surlyn cover are harder and will fly longer. This goes for balls with a harder, single-piece core as well.
Spin: Spin control is critical to a good golf game. If you notice that your golf ball isn't hitting its target consistently, you may be playing a golf ball with the incorrect spin rating for your play style.
Feel: A specific type of golf ball may feel right, whether it's sound, real tactile feel, or overall delivery of the golf ball.
Price: The cost is always a factor, but you may find that there are pricing options that still fit into your budget. The right golf ball for you is not necessarily the most expensive one.
Each golf ball is unique, and you may find that one will feel right for you. We help you explore the options, with recommendations that feel great, with the performance edge in spin and distance to match.
What Are the Best Balls in golf?
Top brands like Bridgestone, Callaway, TaylorMade, and Titleist develop the best golf balls globally. Some of the latest and most highly rated balls include: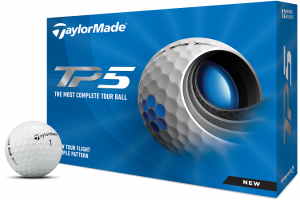 The TaylorMade TP5 is a five-layered golf ball. It delivers more performance where you need it most, from the tee all the way to the greens. Whatever your game throughs at you, the TP5 can handle!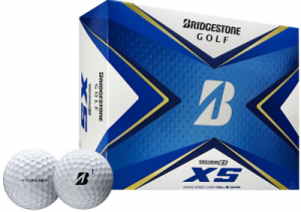 This ball is a favorite of pro golfers like Tiger Woods and Bryson DeChambeau. The ball is constructed in three parts, with patented Gradational Compression.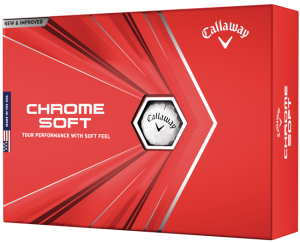 The Callaway Chrome Soft balls are one of Callaway's best-selling and highest-rated golf balls. They are re-engineered balls that deliver more speed and longer distances off the tee. As Callaway says, "This Ball Changes Everything!"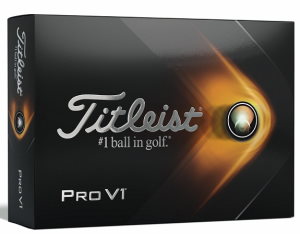 The Titleist Pro V1 series of balls are very highly rated by golfers both amateur and pro alike. This ball is designed to offer greater consistency and total performance for better speeds and increased spin.
When you're looking for the best ball in golf, you need to look for the one that will best meet your needs on the golf course.
Find the Best Selection of High-Quality Golf Balls
At Rock Bottom Golf, we offer the best golf balls at competitive pricing. We carry an extensive range of balls and clubs from top-rated brands to ensure you find the quality and performance you need. And you can rest assured you are getting the best prices anywhere with our low price guarantee!
And if you are looking for a more economical option, check out our huge selection of used golf balls. We stock used golf balls from all the top golf ball manufacturers worldwide! So explore our wide selection of new and used golf balls and other high-performance golf equipment at Rock Bottom Golf!

Before You Go!
Do you have a preferred brand of ball you like to use on the course? And what types of golf balls do you use? Also, do you buy new or used? Let us know your opinions down below in the comments! We would love to hear from you and we would love to hear about your experiences! For instance, do you play the same gear as you see the tour pros use, or do you stick with a certain brand?
Also, we have some other great articles you may be interested in here! Should you buy pre-owned from Rock Bottom Golf? Check out Pre-Owned Golf Clubs At Rock Bottom Golf: What You Should Know! Is your old golf driver getting in the way of your perfect game? Do you think it is time for a replacement driver? Check out New Golf Drivers: Should You Buy A New Driver? Want to know more about ladies golf clubs and gear? Head on over and read all about them here: Ladies Golf Clubs: What You Should Know! Or get the essentials of a good golf putter by reading Golf Putter: The Essentials Of A Good Putter!