Callaway Epic Flash Hybrid Spotlight
Hello, Rockheads! Here is the third in the series of new Callaway gear to hit the shelves. In this article, I take a quick look at the new Callaway Epic Flash Hybrids. While the other woods, the driver and the fairway wood, launched some time ago, the Epic Flash Hybrid just hit the market to finish out the family. These hybrids have the same technology and design features that make the drivers and fairway woods successful. This includes Callaway's innovative Jailbreak Technology and a T2C Triaxial Carbon Crown.
Read all about the tech and design of the new Callaway Epic Flash Hybrids below. Are you interested in gaming them? Do they already have a home in your bag? Let us know what you think of them in the comments!
Callaway is the #1 Hybrid brand in golf and the new Epic Flash represents the very best of our industry-leading technologies in this category.
Team Callaway
Callaway Epic Flash Hybrid Feature Highlights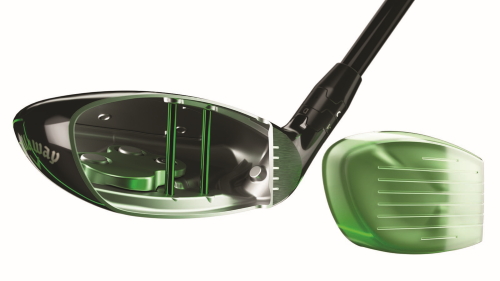 Fast Ball Speeds From Jailbreak Technology and an Ultra-Thin Face Cup – Callaway's revolutionary Jailbreak Technology includes two internal bars that stiffen the body. Jailbreak Technology places more impact load on the face to promote fast ball speed and long-distance.
Enhanced Launch and Trajectory Control From MIM'ed Tungsten Weighting – Accurately shaped MIM'ed tungsten weight enhances CG for launch and control while an outer MIM'ed weight precisely dials in swing weight.
Controlled Launch And More Forgiveness From A T2C Triaxial Carbon Crown – A brand-new, lighter triaxial carbon fabric named T2C has a tighter weave. The weight savings is redistributed within the head to lower the CG for a controlled launch and to raise MOI for outstanding forgiveness on off-center hits.
Optimized Adjustability and Control – The innovative, lighter OptiFit 3 Hosel makes it even simpler to dial in your launch and optimal ball flight for total adjustability. And the Mitsubishi Tensei AV Silver shaft provides a mid-launch, mid-spin profile.

Callaway Epic Flash Hybrid – Product Introduction Video
Take a look at this cool product introduction video! Get a better idea of the technology and design of these Callaway hybrids.
The Open and New Products with Dave || ShipShow Podcast
Jeff, AJ, and Dave talk about new products in this podcast video from Callaway. They not only go over the new Epic Flash Hybrids.
We've engineered our most advanced hybrid innovations into one club to deliver total performance in a premium design.
Callaway
Callaway Talks: New Products with Alan Hocknell
In this sit-down interview with Callaway's Senior VP of R&D, Alan Hocknell, Dave and Alan talk about some of the new products from Callaway. They go into some detail about the technologies found in the Epic Forged Irons, the Epic Flash hybrids, and the Epic Star line of clubs as well. Take a look to get an insider view of these exceptional new Callaway clubs.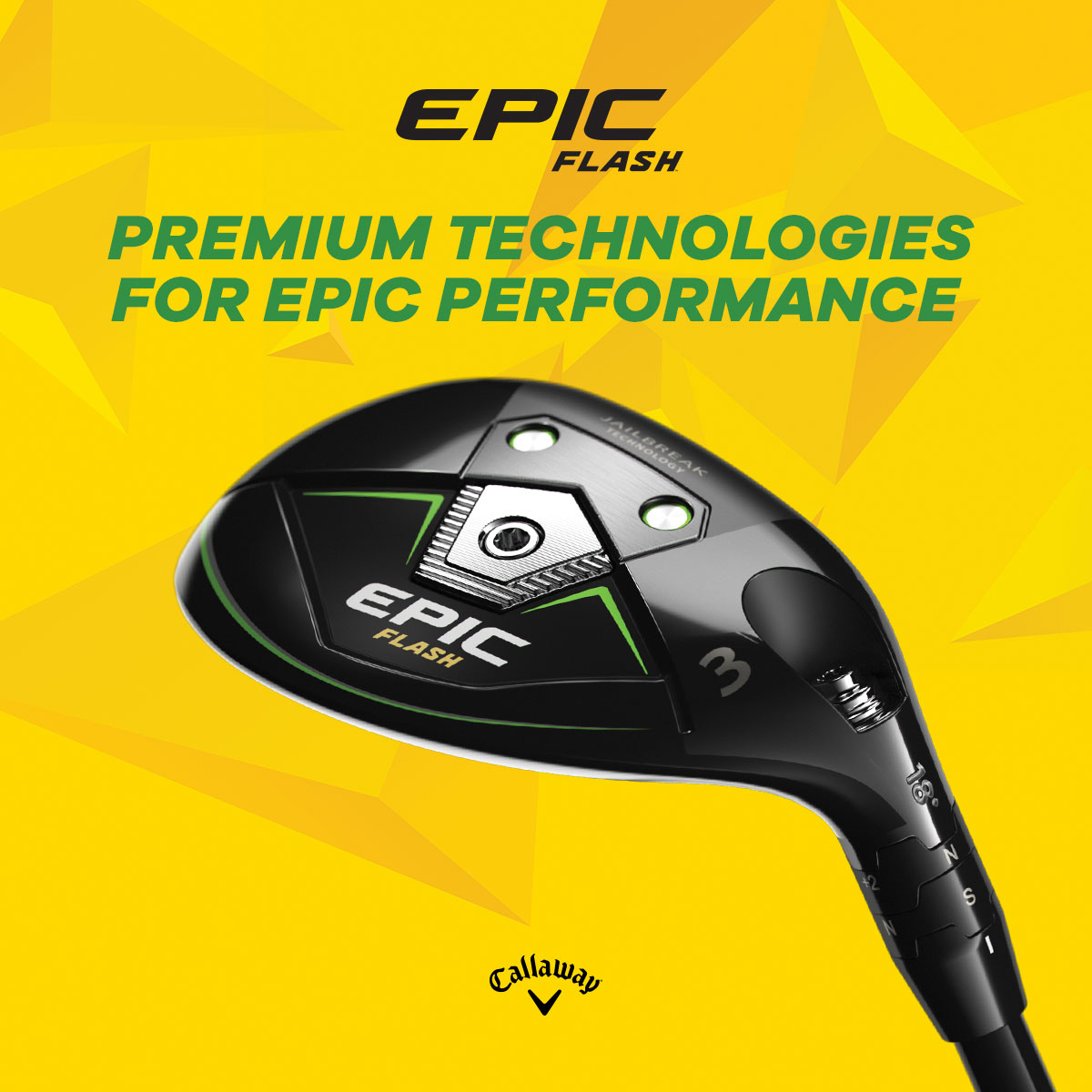 Before you go, take a look at the other Callaway Epic Flash gear! There is the Epic Flash Driver and the Epic Flash Sub Zero Driver. Or check out the Epic Flash Irons as well!