Callaway Epic Flash Driver Spotlight
Hey there and welcome back, Rockheads! I am spotlighting the New Callaway Epic Flash Driver this week. Callaway is trying something radically different this time around. They are using a supercomputer to design a faster and longer club face, and the Epic Flash is the result. Callaway has packed this club with cutting-edge technology and design from the supercomputer designed and tested Flash Face Technology to the T2C Triaxial Carbon Crown. Take a look at the videos, specs, and features below to see if the Epic Flash driver is right for your game.
And let us know what you think. Is Callaway on to something here with the supercomputer designed face? Will you be gaming them? Comment below!
Callaway Epic Flash Driver Feature Highlights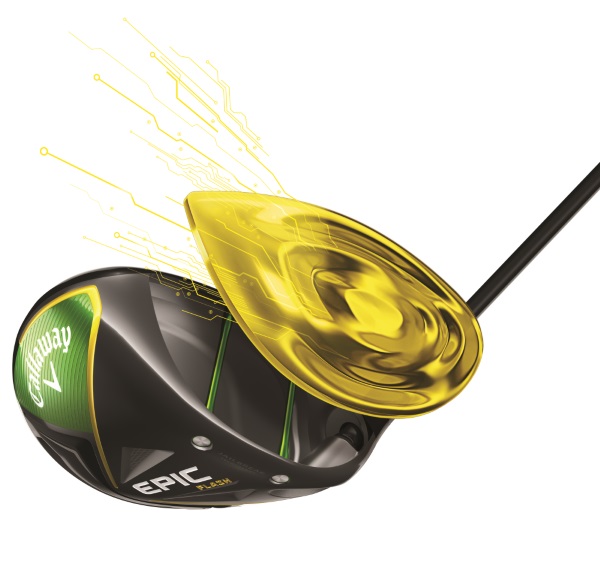 Flash Face Technology – AI and machine learning produced a radically different face that significantly increases ball speed on center face shots.
Jailbreak Technology – the Epic Flash Driver includes Callaway's Jailbreak Technology that stabilizes the driver head to create faster ball speeds.
Adjustable Perimeter Weighting – Position the perimeter weight to promote fades, draws, or straight flights.
T2C Triaxial Carbon Crown – The T2C Triaxial Carbon Crown saves weight in the head so it can be redistributed for increased forgiveness on off-center shots.
Low Spin Head Design – The head shape and weighting provides a higher MOI and lower spin that results in longer distances and increased forgiveness.
New Flash Face Technology for Faster Ball Speed
Callaway engineers used Artificial Intelligence and machine learning to create a radically different face design to promote faster ball speed in the center region of the face
Callaway Golf


New Callaway Epic Flash & Sub Zero Driver Reviews – Rick Shiels Video Review
In this video, Rick Shiels does a complete review of the new Callaway Epic Flash Driver. He talks about how Callaway designed this new driver with a new supercomputer. As usual, Rick tests out the club both inside gathering shot data and outside on the course to get a better idea of how the driver actually performs. He does a full review and this video is a must watch!
CALLAWAY EPIC FLASH DRIVER – Mark Crossfield Video Review
Mark Crossfield does a good rundown of the tech found in the Epic Flash including the Flash Face, Carbon Crown, and Jailbreak Technology. He takes it out on the course to get a good idea of actual performance. Take a look. And see what Mark has to say about the Epic Flash Driver!
How Did Callaway Make The Epic Flash Driver?
Callaway engineers asked for a supercomputer, and they got one! They quickly put it to work using AI and machine learning to design the fastest face possible. Flash Face was the result. Take a look at the video to find out more.
Callaway Epic Flash – Faster Than Humanly Possible
A quick product video from Callaway highlighting the Flash Face design.
Jailbreak Technology for Faster Ball Speed
Internal Jailbreak bars stiffen and stabilize the crown and sole, placing more impact load on the face to promote faster ball speed.
Callaway Golf
Callaway Epic Flash Drivers
Have a look at this promotional video from Callaway to learn more about the new Callaway Epic Flash driver. "Faster Than Humanly Possible"
Products Highlighted in this Article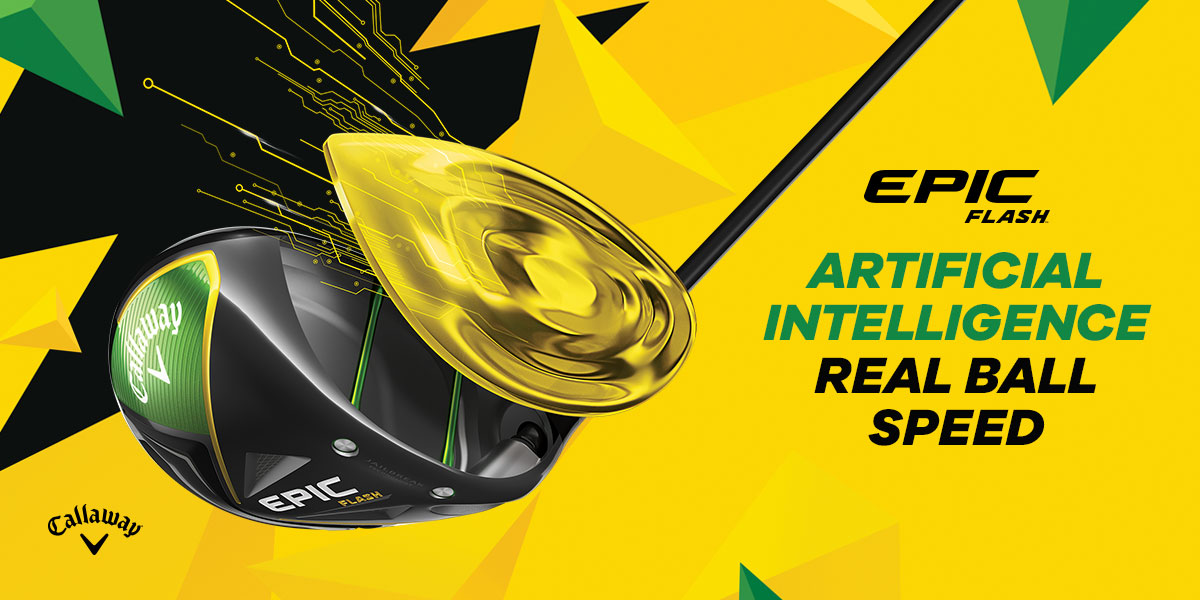 And before you go, take a look at some of our other Callaway gear articles. We highlighted the Rogue X Irons, the Rogue Sub Zero Driver, the MD4 Wedges, and many MORE!