Callaway EPIC Flash Sub Zero Driver Spotlight
Hello Rockheads! Can a super-computer win against a chess champion, and can a super-computer also win big playing Jeopardy? Yup! Can a super-computer design a superior winning driver face design? You bet! This time around, I'm highlighting the Callaway EPIC Flash Sub Zero Driver as a follow up to the post on both the EPIC Flash Drivers here just a few weeks ago. The Sub Zero is the lower spin version of the two EPIC Flash Drivers. And they just recently won MyGolfSpy.com 2019 Most Wanted Driver.
So take a look at the specs and features along with the product and review videos below, and let us know what you think of the Callaway Epic Flash Sub Zero Driver. Will you be gaming them, or do you already? How do you think they compare to the Rogue Sub Zero Drivers? Do you think it is worth the price to upgrade?

Callaway Epic Flash Driver Feature Highlights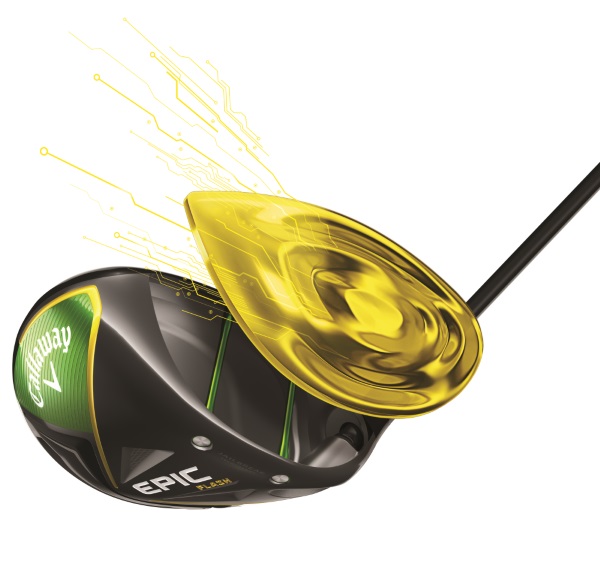 Flash Face Technology – AI and machine learning produced a radically different face that significantly increases ball speed on center face shots.
Jailbreak Technology – the Epic Flash Driver includes Callaway's Jailbreak Technology that stabilizes the driver head to create faster ball speeds.
Adjustable Perimeter Weighting – Position the perimeter weight to promote fades, draws, or straight flights.
T2C Triaxial Carbon Crown – The T2C Triaxial Carbon Crown saves weight in the head so it can be redistributed for increased forgiveness on off-center shots.
Low Spin Head Design – The head shape and weighting provides a higher MOI and lower spin that results in longer distances and increased forgiveness.
The new Epic Flash Sub Zero driver features Callaway's new Flash Face and several additional performance technologies to make this the ultimate combination of low-spin and high MOI in a driver.
Callaway Golf
Mens Epic Flash SZ Driver Product Specs



CALLAWAY EPIC FLASH SUB ZERO DRIVER – Mark Crossfield Review Video
Mark Crossfield is back with Dan Hendriksen testing and reviewing the Callaway EPIC Flash Sub Zero Driver. They grab some launch monitor data inside and then go outside on the greens to test them out for real. See what these two gentlemen have to say about the EPIC Flash Sub Zero Drivers in this review video!
Callaway Epic Flash Sub Zero Driver || Hands-On Product Series
AJ Voelpel from Callaway Golf explains what the Flash Sub Zero is all about and who it is for in this video. He goes into all the tech and design features as well. Take a look to find out MORE!
This is also the first Sub Zero driver to include Callaway's Adjustable Perimeter Weighting (APW) technology, consisting of a 12-gram sliding weight on a track located at the back of the head.
Callaway Golf
Products Highlighted in this Article

Looking for more Callaway gear spotlights? Take a look at the Callaway ERC Soft Triple Track golf balls, the new Callaway Big Bertha Irons, the Callaway Apex 19 Irons, and tons more Callaway gear here!