Callaway Epic Forged Irons Spotlight
This week we have yet another Callaway new gear spotlight! The Callaway Epic Forged Irons have been added to the Epic Callaway family of clubs. As with the rest of the Epic line, the Epic Forged Irons come packed with technology and design features to improve your game. They have a premium forged design and a suspended tungsten core along with a new VST pattern to promote a consistently optimized ball speed and spin-rate.
So take a look at the detailed features below found on the Epic Forged Irons. Are they for you? Do you know someone that would love these new irons? Or will you be gaming them yourself? Let us know in the comments!
Epic Forged also features an ultra-premium components package to match the look and exceptional performance.
Callaway
Callaway Epic Forged Irons Feature Highlights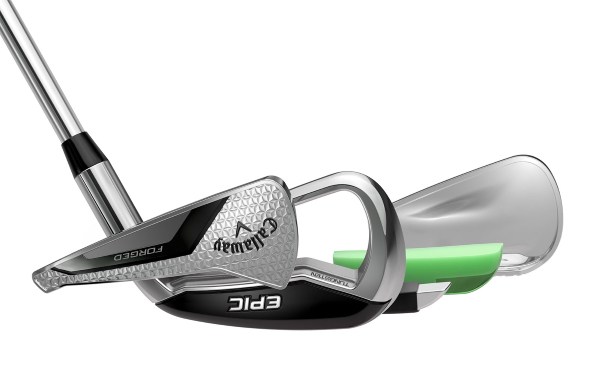 Ultra-Premium Forged Design For Pure Sound & Feel – Crafted with beautiful design from the precise shaping to the Infinite Black finish. Every detail and surface was created through precision engineering and meticulous craftsmanship.
Suspended Tungsten Core for Controlled Launch & Long Distance – Suspended Tungsten Core technology is in a forged iron for the first time. A MIM'ed tungsten weight is suspended in a new, polyurethane cartridge wrapped with Urethane Microspheres. And the Tungsten Core helps promote a controlled launch and long, consistent distance.
High-COR Faces with 360 Face Cup Technology For Fast Ball Speed – Callaway's renowned 360 Face Cup creates a shallow, flexible rim around the perimeter of the face. It flexes and releases at impact to create fast ball speed for long, consistent distance on center hits and off-center hits.
Lofts and CG Locations Aligned For Distance-enhancing Launch Conditions – Powerful lofts work in conjunction with optimized CG locations to promote maximum distance-enhancing launch conditions throughout the bag. Women's set features optimized lofts for slower swing speeds.
Spin Control VFT For Consistent Distance – To provide spin and control in the mid and long irons, Callaway implemented a new VFT pattern. The new VFT pattern promotes both optimum and consistent ball speeds and spin-rates.
Incredibly Lightweight Star Package For Maximum Swing Speed and Ball Speed – A lighter head, ultra-premium UST ATTAS Speed 40g/50g class shafts and 43g Golf Pride J200 grip combine to promote fast swing speed for total distance.
Callaway Talks: New Products with Alan Hocknell
Take a look at this sit-down interview with Callaway's Senior VP of R&D, Alan Hocknell. Dave and Alan talk about some of the new products from Callaway. They go into some detail about the technologies found in the Epic Forged Irons, the Epic Flash hybrids, and the Epic Star line of clubs as well. Take a look to get an insider view of these exceptional new Callaway clubs.
…we've applied a new VFT pattern which promotes consistent ball speed and spin rates.
Callaway
Epic Forged Irons: Ultra-Premium Forged Performance
This is a great product video! It highlights some of the tech and design features that go into the Epic Forged Irons. Take a look to get a better idea of how the tech gets implemented into the clubhead.
Epic Forged is a stunningly beautiful iron, developed from precision engineering and meticulous craftsmanship.
Callaway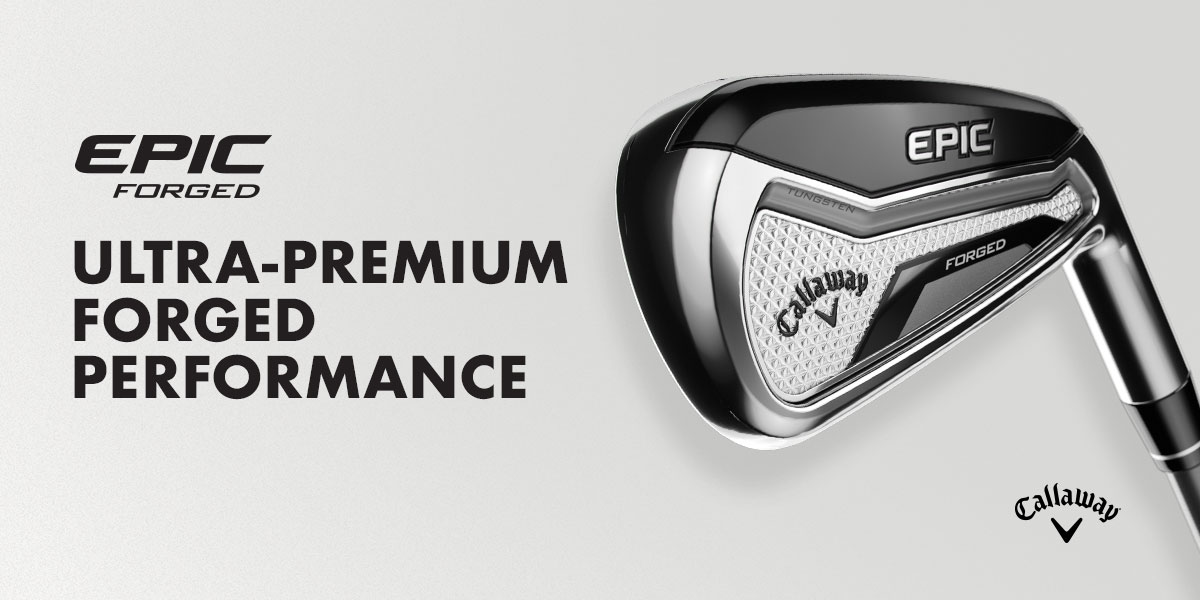 Are you looking for some more Callaway gear? We have Callaway drivers like the new Epic Flash Star. Or if you are looking for more irons, check out the Big Bertha irons or the Apex 19 irons! And we have TONS more Callaway here!