Callaway JAWS MD5 Wedge Spotlight
Thanks for swingin' by, Rockheads! This week we are spotlighting the new Callaway JAWS MD5 Wedge. The new JAWS Groove Design combined with the Groove-in-Groove technology really gives this wedge some teeth. The extremely sharp edge radius JAWS groove design and Groove-in-Groove tech together create better spin for precise ball control. Roger Cleveland, Callaway's Chief Designer, shaped these wedge's heads to exude premium quality from every angle while still delivering an uncomparable soft, satisfying feel.
Are you convinced? Do the JAWS MD5 wedges live up to all the hype? Check out all the features below along with the videos. And let us know what you think and if you will be gaming these wedges.
Callaway JAWS MD5 Wedge Feature Highlights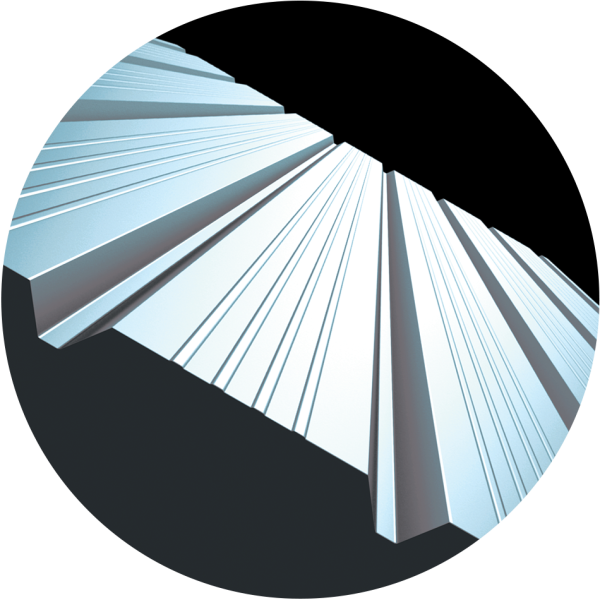 New JAWS Groove Design & Groove-In-Groove Technology for Exceptional Spin – The innovative JAWS groove design with super sharp edge radius works with the proven Groove-in-Groove technology. This combination creates more spin for precise control.
Precisely Shaped, Beautiful Look and Extraordinary Feel – These premium heads, shaped by Roger Cleveland, exude quality and superiority from every angle. There are two high-end finish options: Platinum Chrome and Tour Grey.
Callaway's Most Comprehensive Wedge Line-Up – The JAWS MD5 wedges come in 23 different loft/bounce combinations with five different grinds: C-Grind and New Low Bounce W-Grind feature 8º of bounce. The S-Grind features 10º of bounce and X-Grind and W-Grind feature 12º of bounce.
Optimized Head Progression – Head shaping progresses from a traditionally shaped lob and sand wedge to a player preferred, compact design in the gap and pitching wedges for a smooth transition into an iron set.
Premium Components for Premium Performance – Men's: Lamkin UTX grip in blue/black; Project X Catalyst 80 (graphite) and True Temper Tour Issue 115 (steel). Women's: Lamkin Comfort grip in black/blue; UST Recoil Wedge shaft (graphite).
The spin you get from the JAWS Groove is remarkable! It's all about the trajectory and control from the added spin- JAWS is absolutely the perfect name.
ROGER CLEVELAND – CALLAWAY CHIEF DESIGNER
Callaway Jaws MD5 Wedges || The Most Aggressive Groove in Golf
Callaway MD5 JAWS Wedges Reviewed and Spin Tested
Mark Crossfield and company review the new MD5 wedge in this video. They hit a few inside and then go out to the course and test them out to get a better idea of how they perform. Take a look and see what they have to say about them. Do they think they live up to the hype? Will they game them? Find out!
JAWS MD5 distances itself from the competition by combining our innovative JAWS groove design and perfecting the meticulous manufacturing process used to render it. The JAWS groove dramatically differs from the previous design in MD4 to promote significantly more spin and control.
Callaway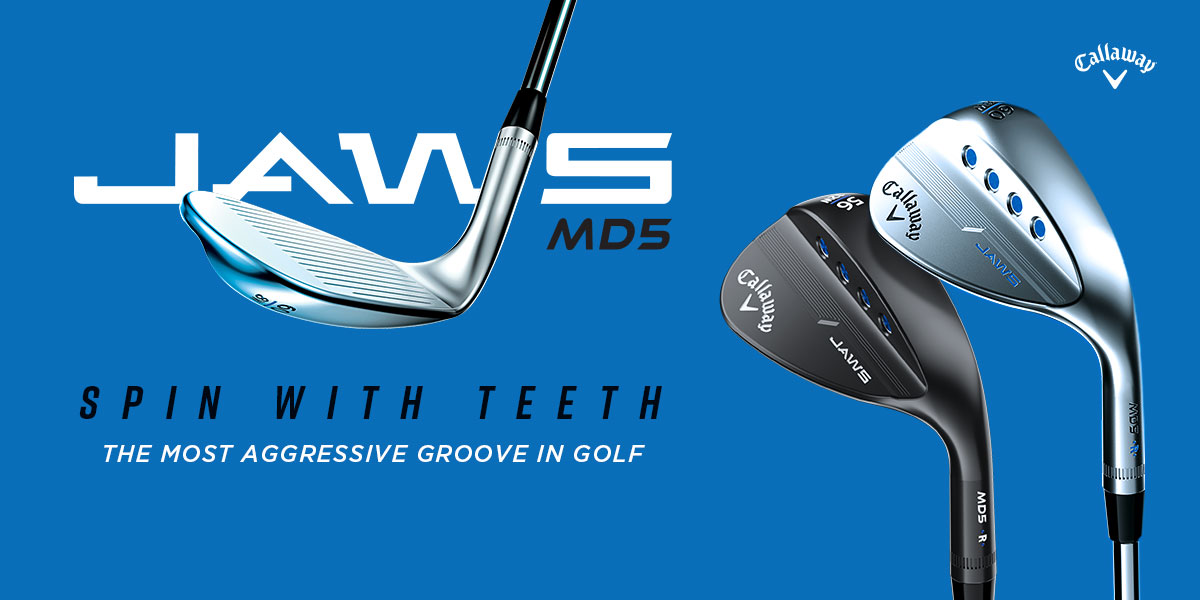 Looking for more Callaway? Take a look at the Epic Flash Hybrid, the Epic Forged Irons, the Epic Flash Star Driver, and TONS more here! And NEW for 2020, Callaway has come out with the Mavrik gear line! Check them out here!