High Visibility Golf Balls: Are They Really Better Than White Golf Balls?
High Visibility Golf Balls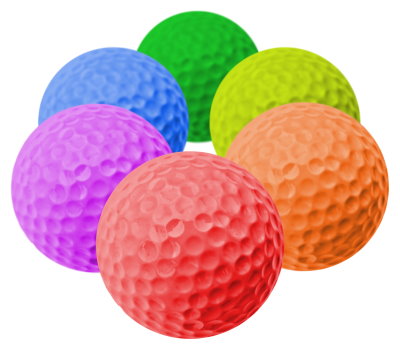 Are you having trouble tracking plain white golf balls after you hit them? It can be hard sometimes to follow white golf balls in several conditions around the course. And losing track of your golf balls during flight can be frustrating. Even worse, you may end up losing that ball entirely if you can't find where it fell. That's where colored, or high-visibility golf balls may help.
Statistically, yellow golf balls are the easiest to see overall. But there are various colors that all have their own advantages and disadvantages. For example, orange balls are excellent and easily visible when used during the summer and winter months. But they can lose this advantage during the Fall season due to the changing color of Fall foliage. Neon golf balls are becoming very popular because of their superior visibility characteristics, but they can still be more expensive than their non-neon-colored counterparts.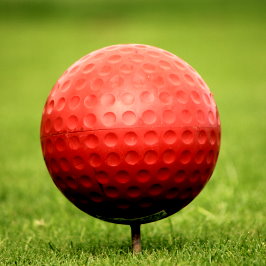 Some Golf Ball Color History
So why are golf balls traditionally white? The original "feathery" golf balls were costly and time-consuming to produce. So, understandably, golfers didn't want to lose their prized feathery golf balls. Painting them white was an excellent way to make them more visible. And painting them white allowed early golfers to easily keep better track of them in flight and find them once they hit the ground.
Really, this is the same reason why so many golf balls come in different high visibility colors today. But, since white golf balls were the originally preferred color, white has also become the traditional standard color. And white is still one of the best colors for golf balls for ball visibility. However, today's high visibility colored golf balls are better in many conditions during play.
High Visibility Color Pattern Balls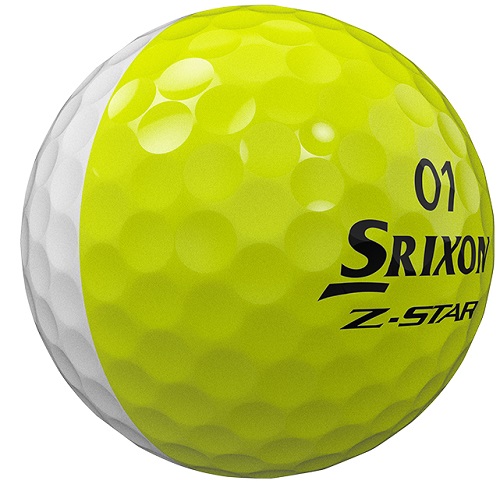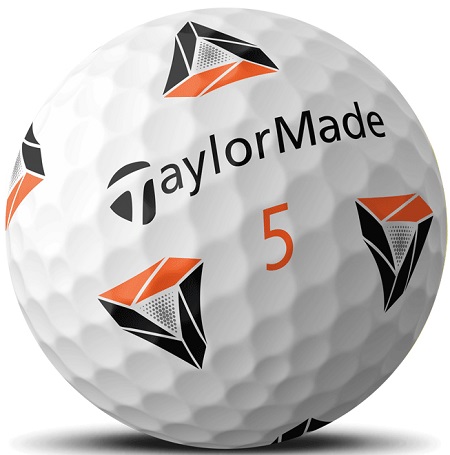 Some balls come with colored patterns. For example, the new Srixon Z-Star Divide golf balls are half white and half high visibility yellow. Since they have this half-and-half pattern painted on the cover, it is easier to see the golf ball spin dynamics during flight. And this half-and-half pattern can also help with putting alignment on the green. There are also balls with "dotted" designs that can help in the same way. One example of a "dotted" patterned golf ball is the TaylorMade TP5 and TP5x PIX balls.
A Few Hi-Vis Golf Ball Top Picks
Here are a few of our favorite top picks for high visibility and colored golf balls. Explore these options to understand better what colored and hi-vis golf balls can do for you and your game!
These Bullet brand colored golf balls are a great budget option and come in various colors. The matte finish prevents glare as well. The Bullet .444 balls are among the most highly ranked golf balls per our customer reviews. And it is easy to see why. They deliver on distance, feel, control, durability, and value!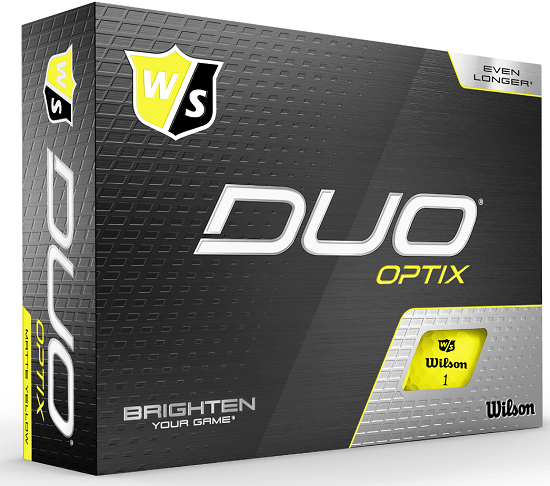 Wilson Duo Optix takes ball visibility to the next level. An assortment of electrifying colors will help you find that ball in the thickest areas of foliage or growth. The matte finish reduces the glare off the ball from the sun. This means you can see that power shot much more quickly than with a traditional white ball. The soft, flexible core gives you distance and accuracy off the tee.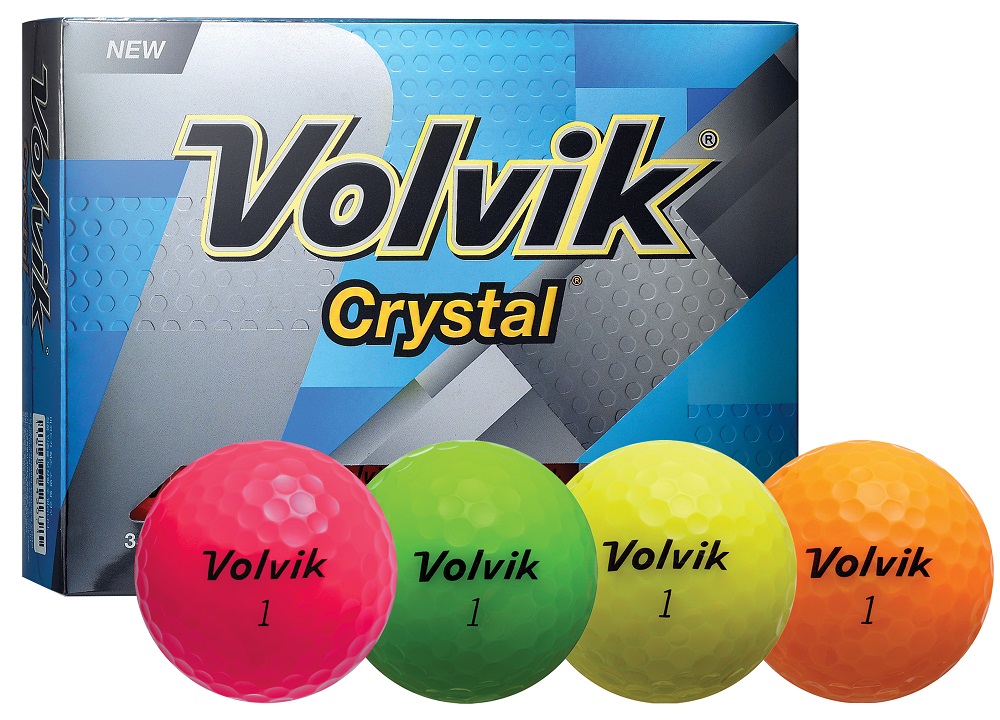 Volvik colored balls are packed with scores of innovative features. One feature is a dual-core that helps you maximize distance. Another is a simple pattern designed to enhance stability in the air. And you get the brightest high visibility colors in golf along with all the other premium features. Together, this makes the Volvik one of the most preferred high visibility balls in golf!
The NEW Srixon Q-Star Divide golf balls come with a half-and-half color pattern. This color pattern makes these balls easy to see and allows the golfer to see spin dynamics during flight. This half-and-half pattern is also helpful in lining up puts on the green for easier puts.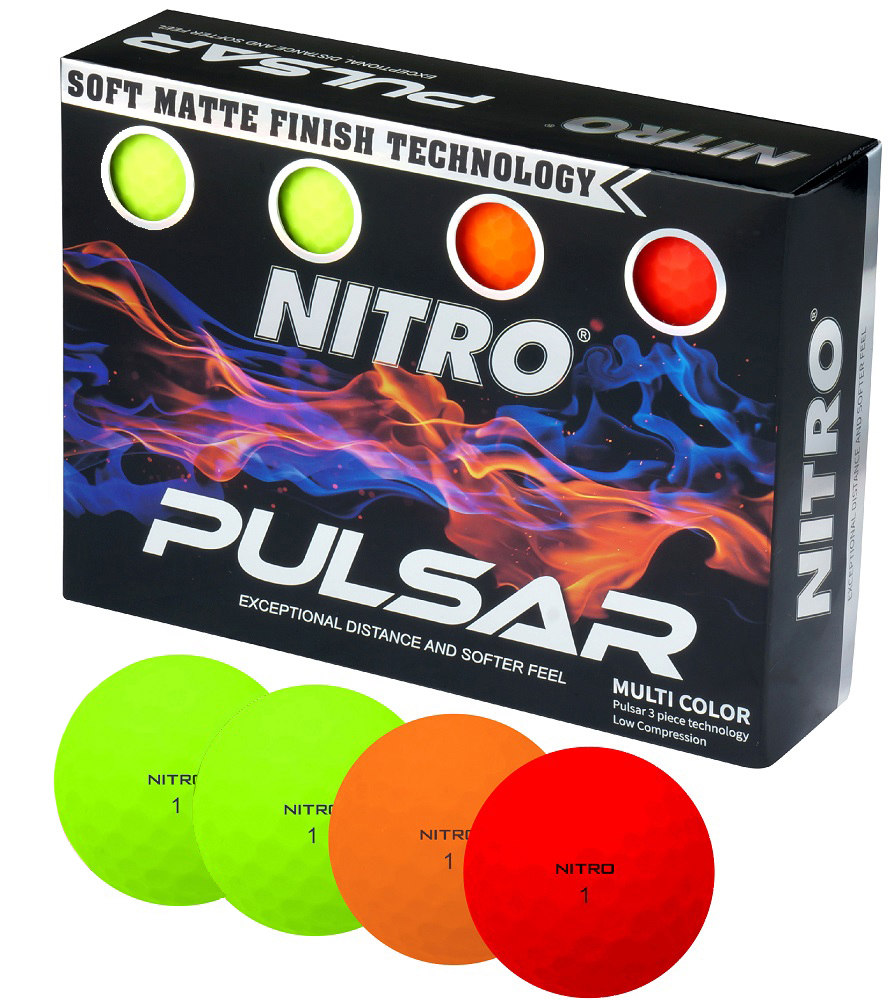 Get a vivid color matte ball without sacrificing exceptional distance and soft feel from the Nitro Pulsar Golf Balls. These balls have a high energy speedcore that translates to optimal launch and increased ball speeds.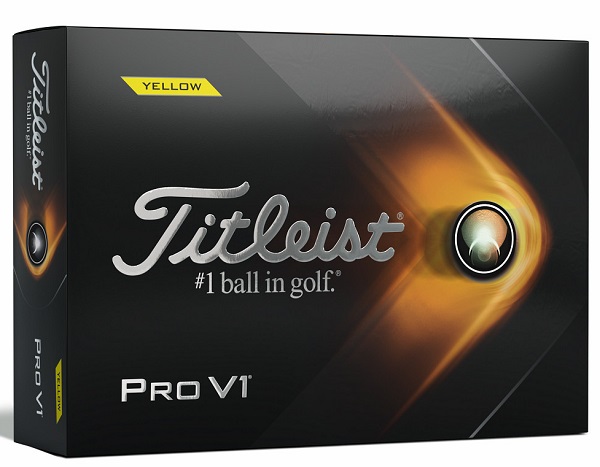 Titleist Pro V1 Golf balls are arguably the best balls in golf. But did you know that the Pro V1 and Pro V1x come in a high visibility yellow as well? So that means you don't have to compromise performance when you want to play with a high visibility golf ball. Titleist Pro V1 yellow golf balls provide the same total performance with long-distance, penetrating flight.
High Visibility and Colored Golf Balls At Rock Bottom Golf
We carry a wide variety of golf balls at Rock Bottom Golf, including many colored and high visibility models. Most high visibility models have the same performance benefits as their traditional plain white variants. So, explore all the options here and see what golf ball best fits your game. And you can rest assured that you are getting the best price on high visibility and colored balls around with RBG's low price guarantee!

Before You Go!
Let us know what type of golf balls you use? Do you think you would benefit from a colored or high-visibility golf ball? Maybe using a colored golf ball would help you lose fewer during play? Tell us about your golf ball stories down below in the comments!
Also, don't forget to take a look at some of our other great content here on the blog! Thinking of updating your gear but don't know where to start? Take a look at Complete Golf Sets – Are They Worth It!? How about some more information on golf balls in general? Well, then, head on over to Golf Balls: The Information You Need to Know Or maybe you don't know if you should buy used or pre-owned golf gear? We have you covered: Pre-Owned Golf Clubs At Rock Bottom Golf: What You Should Know!