Ladies Winter Golf Outfit Guide: What to Wear During the Winter Months
For some, the idea of not golfing due to cold is not an option. 
Ladies Winter Golf Outfits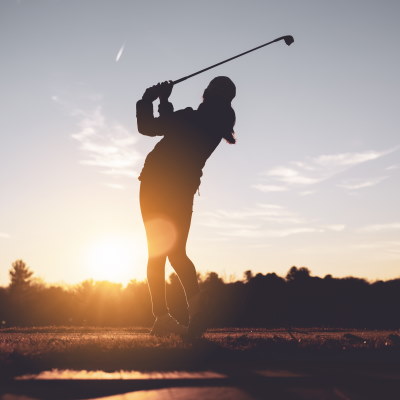 Some women are dedicated to their golf game even with winter in full swing and a cool, wet early spring around the corner. So, what ladies winter golf outfit should you wear? Here is a basic Ladies' golf attire guide to get you in the right direction and back out into the crisp, cool air of winter golf.
While it is clear the days of casual strolls in short sleeves and skorts on the fairway are gone for a while, it does not mean you cannot be comfortable while you brave the elements. The key is to make sure you are prepared for what you will face. Additionally, you want to ensure you are outfitted correctly for the many requirements you will have when golfing on a cold, windy, rainy, or snowy day.
Understanding The Terrain
Golf is a game filled with obstacles and challenges, and wintertime presents a new type of obstacle. Cold temperatures can make a day at the course more exhausting and challenging. It is unrealistic to think you can play the same as you would in sunny, temperate weather.
Cold air and wind will hurt your performance if you let them. If the wind or cold air is stripping the body heat right off you, the quality of your play will suffer. For starters, cold weather strains your muscles and joints as they become stiffer in the cold. It can also be more exhausting as you use more energy to stay warm while exerting yourself. Both situations can be a problem and hurt your performance.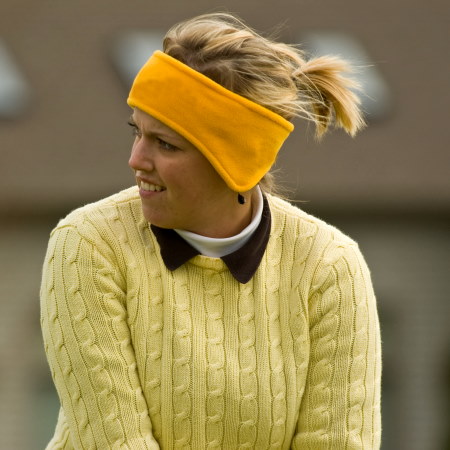 The key is to make sure your golf attire helps counter the winter elements. First and foremost, you should dress to maintain warmth without getting overheated. Additionally, you need to maintain flexibility so you can move and swing your clubs fluidly. This may seem like a difficult thing to do. It doesn't have to be, though. Here is a practical winter strategy you can implement with your attire involving the concept of layering.
Ladies Winter Golf Outfit Layering And Flexibility
Layering is a simple strategy. Wear multiple layers of clothing that you can put on and take off as needed. In addition, make sure the clothing keeps your body warm and doesn't restrict your movement or your swing. Ladies' golf attire is designed to do both.
Ladies Golf Shirts, Golf Vests, And Golf Jackets
No area is more suited to the layering strategy than the torso and arms. The reason is simple. Many different golf-specific shirts, vests, and jackets work to keep you warm yet allow you to remove them if necessary with relative ease. Start with a long sleeve golf shirt. This can serve as the anchor or base layer that will remain static throughout your cold-weather golf outing.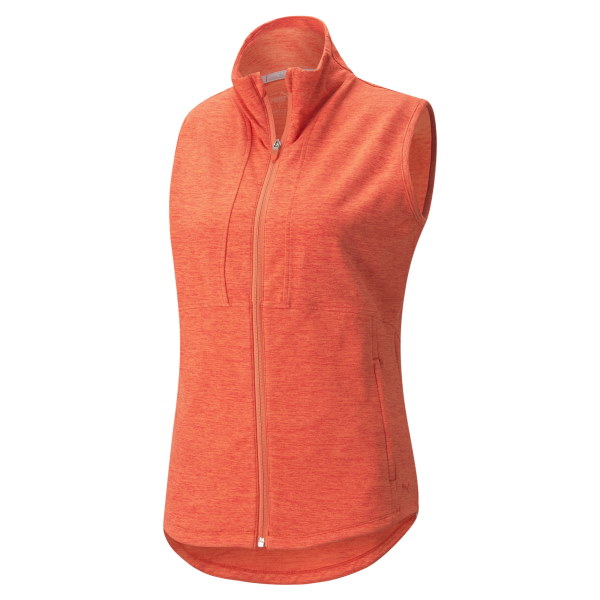 A great item to add as a flexible layer is a ladies' golf vest. Vests like the Puma Golf Ladies Cloudspun Daybreak Vest help trap heat to help keep you warm. The sleeveless design frees up your shoulders and arms, allowing for a powerful, unconstricted swing. While excellent at keeping you warm, the vest is lightweight and very easy to take on and off as you warm up and cool down.
A final item for the winter golf layering lineup is a golf jacket. The ladies' golf jacket is the final layer in your armor against the cold. Rugged yet stylish creations like the Golf Quilted Jacket from The Weather Company stand between the golfer and brutally cold conditions. Designed to repel moisture and gusts of wind, you will be glad you have this removable coat when you can see your breath on a crisp morning at tee-off.
Golf Pants For Cooler Weather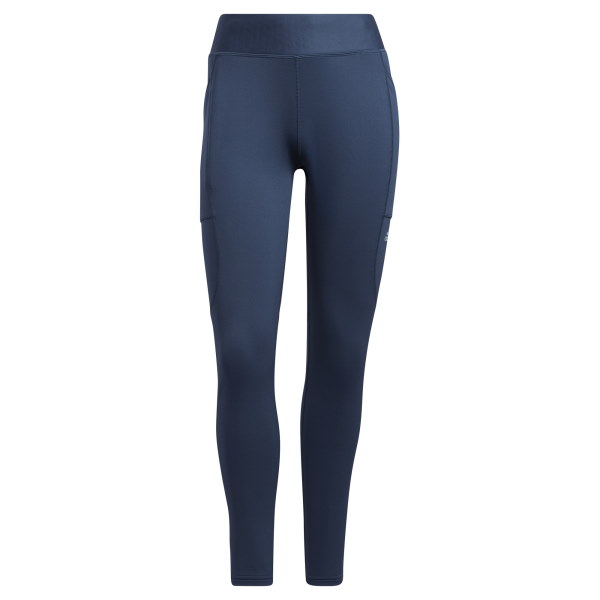 Another essential ladies' apparel item for cold weather is golf pants. It is less practical to wear multiple layers of clothing on your legs than on the torso. Regardless, you do not want your legs exposed to the cold. Golf pants or leggings give you a light, practical way to winterize without stifling mobility. Consequently, A great pant style for cold weather is the Adidas Golf Ladies Primegreen Cold RDY Leggings. These leggings provide a tight, supportive fit. They combine the advantages of moisture-wicking fabric with the insulation of leggings to help moderate temperature. These sleek, stretchy pants won't limit your movement as you move on the fairway or pivot your Titleist driver during a swing. 
A Few Ladies Winter Golf Outfit Essentials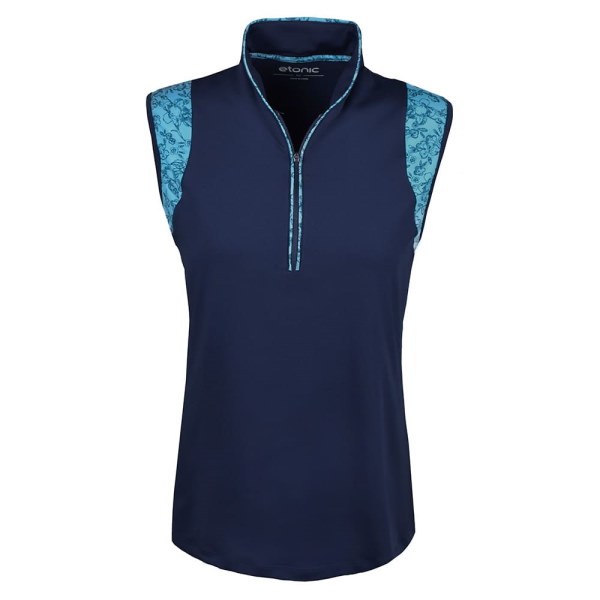 The Etonic Golf Ladies Flora Sleeveless Polo is perfect for cold-weather layering. This sleeveless ladies' golf polo comes with moisture-wicking fabric and built-in side vents to keep you dry and comfortable. Improve your style while you improve your swing!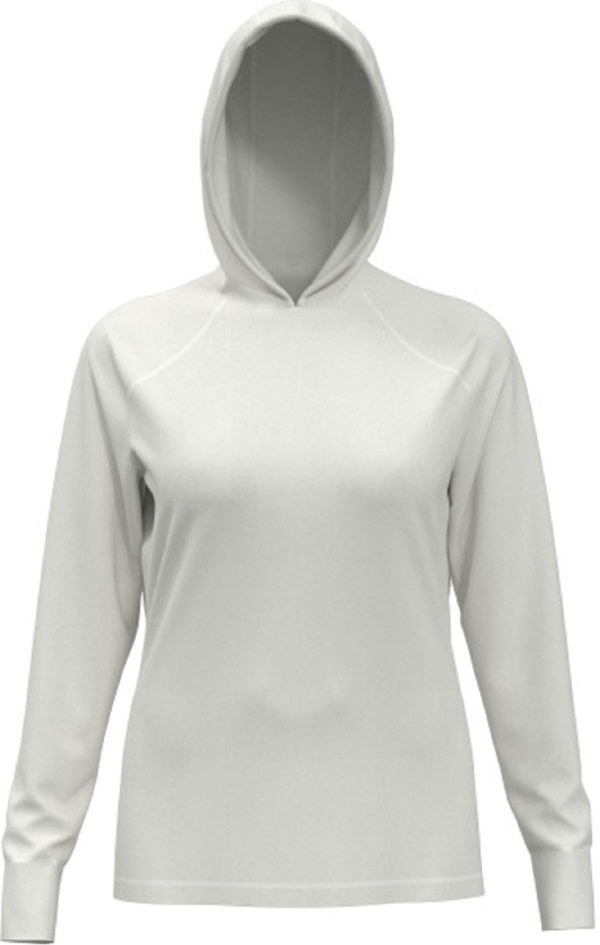 The PGA Tour Ladies Brushed Heather Hoodie is another great layering addition to add warmth, flexibility, and style during the cold winter months. This hoodie is made with water-repellent, moisture-wicking fabric to keep you warm and dry.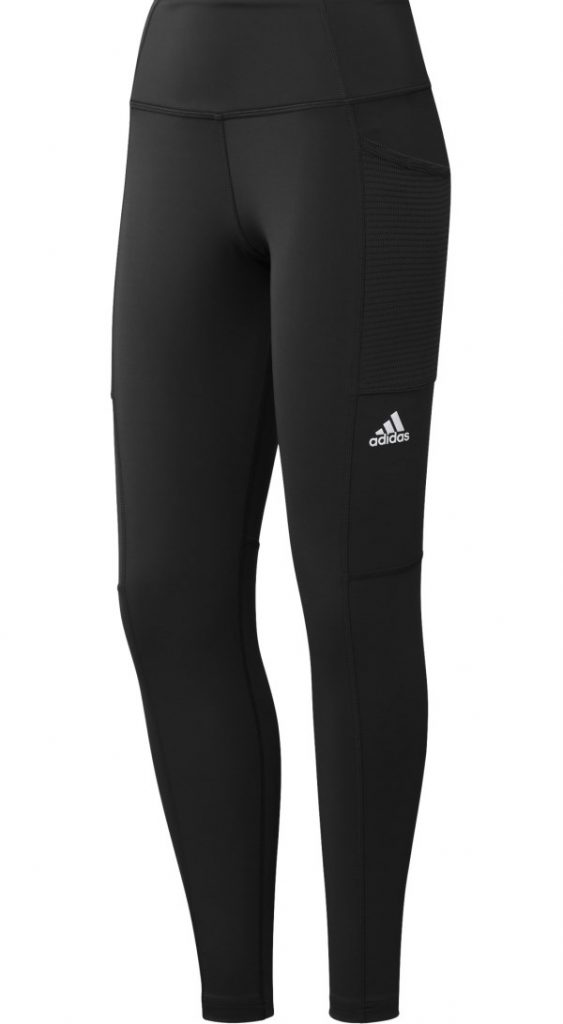 These Adidas Ladies leggings are created with HEAT.RDY. HEAT.RDY optimizes airflow so you feel cool and dry. These leggings also sport two side pockets and a wide elastic band to keep you moving and performing your best.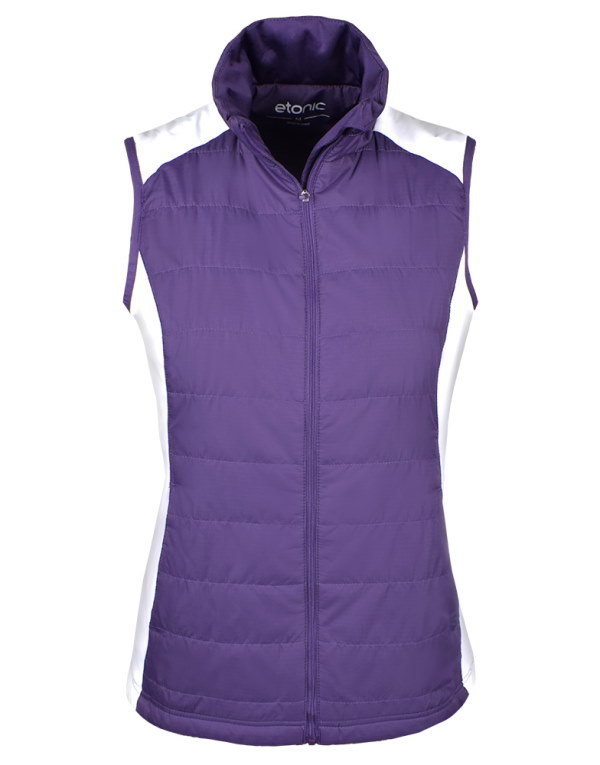 The Etonic Ladies Quilted Vest comes with a full-length zipper with a storm flap. It also has two convenient front zippered pockets. This vest will keep you warm and dry with its rain and wind-resistant construction.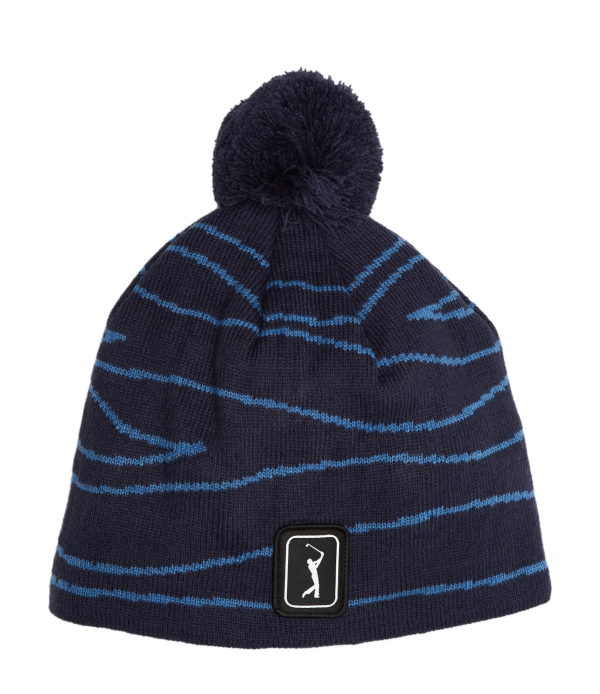 The PGA Tour Golf Laser Pattern Pom Pom Beanie is a classic style with laser pattern detailing. This unisex beanie is great for a dressy or casual look and has a double-layer knit construction for an extra layer of warmth. Keep your head warm in PGA Tour style while playing golf!
Before You Go!
Do you golf during the cold winter months up north? If so, what is your ladies winter golf outfit go to set up? Do you layer? Are you concerned about ease of motion and flexibility? Or are you just concerned about staying warm and dry? Let us know down in the comments!
Also, don't forget to read our other great articles here! Do you have a unique set of clubs in your bag? Then head on over to What Golf Clubs Are In Your Bag and tell us about them! Are you just starting out in golf? Get the basics on how to hit a golf ball by reading How To Hit A Golf Ball: The Basics of a Drive, a Putt, and a Chip Shot! Did you ever wonder what was so special about high-visibility colored golf balls? Check out High Visibility Golf Balls: Are They Really Better Than White Golf Balls?