Complete Golf Sets – Are They Worth It!?
Before you buy, see if complete golf sets are for you!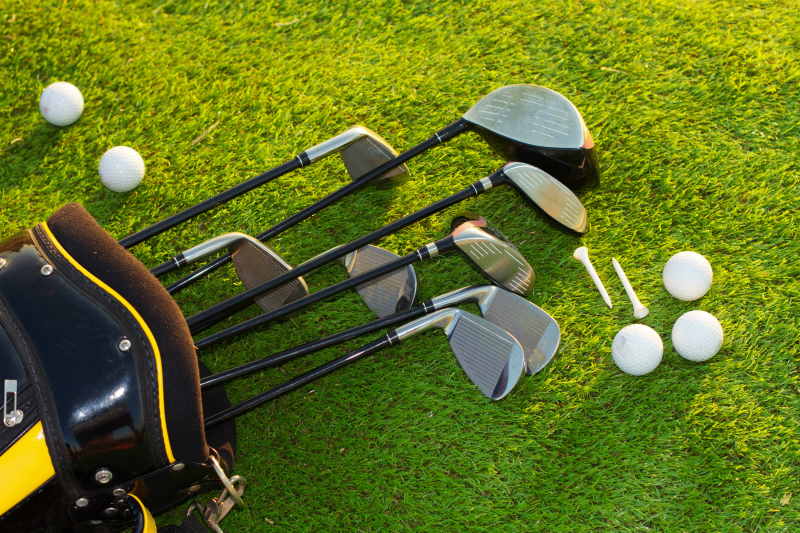 While there are many details you should know about golf, one of the important considerations is which golf clubs you should carry in your golf bag. So when you are just starting out, purchasing a complete golf set can be an easy way to take the guesswork out what to buy. With Complete Golf Sets, you'll have high-quality and reliable golf equipment that will get you golfing like a pro in no time. 
What is a Complete Golf Set?
According to rules from golf's governing bodies, USGA and the R&A, you should carry a maximum of 14 clubs on the course. Each club serves a specific purpose, but you're also able to select any combination of clubs when you're playing on the golf course.
This guide aims to help you understand the factors you should consider when buying Complete Golf Sets. At Rock Bottom Golf, you'll find the quality, top-rated options for Complete Golf Sets that will deliver the results you're looking for on the golf course.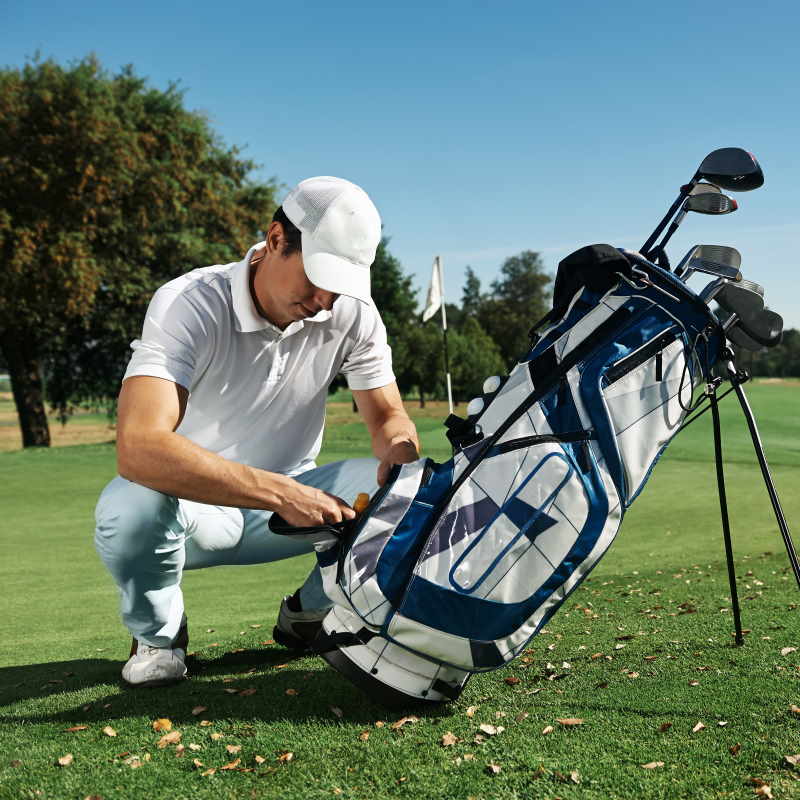 What to Look For – Top Benefits of Complete Golf Sets
You will benefit from the best, high-quality Complete Golf Sets that are perfect for your skill level. Selecting effective golf equipment is not a one-size-fits-all scenario. There are golf sets for various levels of players. For example, many golf sets are aimed at the beginner, whether that golfer is a junior or an adult. And, like most other golf equipment, complete sets are made for lefties and ladies as well. So, with all of these options, you should be able to find a set that meets your specific needs as a golfer.
The cost of your Complete Golf Sets is always a factor, too, of course. At Rock Bottom Golf, we offer a wide selection of new Complete Golf Sets, with a range of brands and pricing options that will fit your budget. We work to help you find the Complete Golf Sets that will feel right for you and your golf game.
The low-cost options for our Complete Golf Sets allow you to try out some of the more expensive brands. Building a golf set by purchasing individual clubs can be very expensive. However, buying a complete set from a top golf manufacturer can allow you to try out large golf manufacturer's clubs, often at a lower cost. At Rock Bottom Golf, we help you explore complete-golf-set options. Our high-quality complete golf sets from top golf manufacturers also provide the performance edge you need and expect.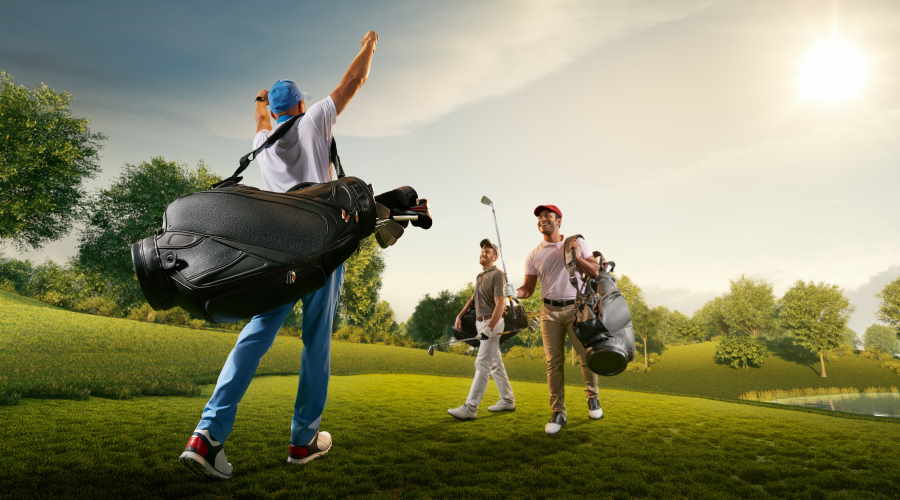 Why Do You Need the Right Complete Golf Sets to Perform Well?
You'll get a slightly different experience with each brand or model, but our Complete Golf Sets offer you the right combinations of clubs to improve your performance on the golf course. They also help familiarize you with golf equipment in general. We offer a wide selection of Complete Golf Sets at Rock Bottom Golf. So, you can find the solution that will best meet your financial and practical requirements.
Find the Best Selection of High-Quality Complete Golf Sets
At Rock Bottom Golf, we offer the Complete Golf Sets you need at guaranteed lowest prices! You've already come to rely on the quality and performance of the top golf brands we carry, like Adidas, Callaway, Cobra, Footjoy, Mizuno, PING, TaylorMade, Titleist, and Wilson.

With our Complete Golf Sets and equipment, we are confident in the reliability of the technology. Shop our huge selection of Complete Golf Sets at Rock Bottom Golf.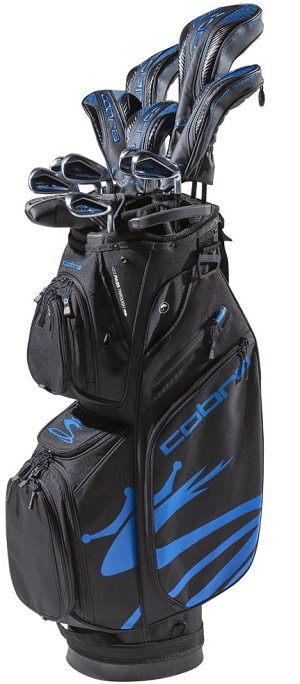 A Few Complete Golf Set Top Picks

Get the performance of Cobra's most forgiving and lightweight line of golf clubs with the Cobra F-Max Set. This set comes with a premium cart bag and includes a select blade putter.
The Tour Edge Bazooka 370 Golf Set is comprised of all the gear you need to get on the course and perform your best. It is one of the best-selling golf sets and comes with a premium lightweight stand bag to carry your clubs around the course.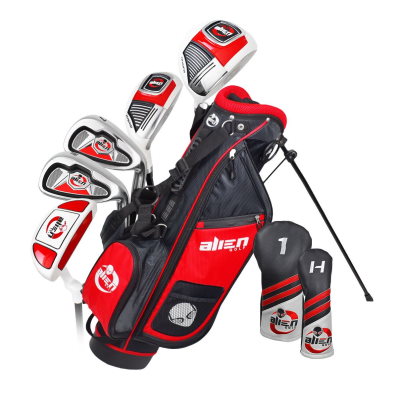 Do you know a junior that is interested in golf? The new Alien Golf Junior sets are perfect for that brand new young golfer. These sets come with the clubs your junior will need to start playing golf. The Alien Golf junior golf sets even come with a striking Alien stand bag and headcover. These sets are out of this world!
Before You Go!
What is your experience with golf sets? Should golfers buy individual clubs to create the ultimate set, or are golf sets a good place to start? And, do junior sets help in getting a young golfer into the game easier, or should junior golfers start playing with hand-picked sets as well? We would love to hear your opinions on the matter. Do you love sets or hate them? Let us know down below in the comments!
Also, don't miss out on all the other great articles here on our blog! Want some more information on golf balls? Check out Golf Balls: The Information You Need to Know! Are pre-owned golf clubs a good buy? Head on over and check out Pre-Owned Golf Clubs At Rock Bottom Golf: What You Should Know! Is your old driver not living up to its potential anymore? Should you drop a dollar or two on a new driver? Find out here New Golf Drivers: Should You Buy A New Driver?