15 Best Golf Shoes For 2022: FootJoy, Etonic, Ecco, Adidas, And MORE
Popular Golf Shoes
All the golf equipment in the world is useless without a firm footing on the golf course. High-performance golf shoes give you the traction to swing in proper form. They also provide the comfort and support you need to golf all day. Here are some of today's most popular footwear for men and women.
Men's Golf Shoes
The Etonic Golf Stabilite Sport Spikeless Shoe offers one of the best combinations of support, durability, and comfort on the golf course. As one of the oldest athletic footwear manufacturers in America, they have a tradition of producing quality footwear. The Etonic Golf Stabilite Sport Spikeless Shoe uses a stability cage to offer ankle support as you play. The mesh upper and tongue of the shoe allow air to flow through the shoe, keeping your feet cooler. The spikeless high traction bottom helps you plant your feet firmly during your swing. This shoe is a powerhouse combination of comfort and performance.
In the Etonic G-SOK 3.0 Shoes, you will walk your way to victory. The Micro PU top and mesh inside of these shoes provide unrivaled comfort and breathability. These fashionable and sporty sneakers are a must-have, made with the quality you've come to expect from Etonic.
The secret has been revealed: the Etonic Difference golf shoes are very LIGHT! The Soft ETHER FOAMTM midsole is designed for comfort, cushioning feet, and providing support every step of the way. Every component of these high-performance golf shoes is designed to be lightweight. We dare you to discover a lighter, more comfortable sneaker weighing only 1.55lbs*!
In the Etonic Stabi-LIFE Shoes, hit your irons far and straight. The waterproof upper can keep you dry, and the cushion EVA insole will offer you ideal cushioning and support during the round.
The FootJoy Golf Hyperflex Shoe is one of the most comfortable golf shoes available. The Hyperflex combines the comfort of a sneaker with the stability of Pulsar LP cleats. The Footjoy Golf Hyperflex Shoe uses proprietary StratoFoam to provide consistent comfort and energy return to reduce fatigue as you play. Hot melt yarns reinforce the shoe to give you enhanced support. Beyond just premium comfort, this shoe is also waterproof to help you perform consistently through the dampest of conditions.
These FJ golf shoes are designed specifically for golf. FJ Fuel has sneaker-inspired looks, fit, and feel, but it's also filled with golf-specific innovation, such as support and traction components. Waterproof polyester uppers provide a comfortable fit and increased durability.
The use of Stratofoam in the midsole has significantly improved the comfort of the Pro|SL. The StratoFoam cushioning system employs a patented material combination to give ideal support and comfort for situations experienced when playing golf, including swinging, walking, and everything in between. They are designed to absorb shock and maximize energy return to prevent walking weariness.
The Tour Alpha performance shoes include the exclusive Optimized Performance Stabilizer (OPS) technology, which works to lock you in and allow you to swing away with full force. This is our most advanced stability mechanism to date. FJ, the #1 Golf Shoe.
Golf Footwear From Callaway, Adidas, Ecco, and Puma For 2022
If you need to walk a mile in a pair of shoes, the lightweight Callaway Solana XT Shoes are the way to go, especially on the golf course. Callaway created a stylish, spikeless golf shoe by combining comfort and technology. The Dura-Rubber multi-directional traction-control lugs grip the ground in all directions to keep you from slipping and allow you to dig in for the perfect swing.
Lace up the Adidas Tour360 22 Golf Shoes and prepare to play your best round yet. The 360Wrap wraps around your foot to provide a snug fit and stability. Swing with confidence, knowing that no matter where your ball falls, you're on firm footing. Water-resistant textiles keep your feet dry in damp and light rain, allowing you to focus on your game.
The Adidas Golf ZG21 BOA Shoe combines high-performance athletic features in golf footwear designed for the unique needs of the fairway.
Using state-of-the-art BOA technology, the Adidas ZG21 golf shoe allows you a fit that perfectly conforms to your foot. Using a simple dial, you can quickly adjust the laces for a fit that supports you through the entire day. Beyond just unparalleled competitive fort in a spikeless golf shoe, the Adidas ZG21 offers firm footing with a six-spike outsole and additional traction lugs. In addition, the inside liner, boost cushioning, and waterproofing keeps you dry and comfortable through all 18 holes.
Erik van Rooyen's passion for music has inspired a special player version of the ECCO M GOLF BIOM® H4 with guitar string design features. The outsole, which fades from red-orange to blue and incorporates his logo, was inspired by a South African sunset. The special edition has all of the same technology as the ordinary ECCO M GOLF BIOM® H4, such as BIOM® NATURAL MOTION®, an ECCO MTN GRIP outsole, and 100% GORE-TEX waterproof protection.
This pure performance golf shoe is built on a BIOM® NATURAL MOTION® last for a fit and feel that only ECCO can deliver. BIOM® is based on 2,500 scans of human foot and provides the best fit, stability, and forward motion for increased power throughout every swing. For serious players who like spiked shoes, a re-engineered outsole cleat design and novel hybrid elements like the toe rotational line provide great stability.
The PROADAPT ALPHACAT is the Alpha of all spikeless footwear, combining a novel multi-material traction system with premium technology to push the frontiers of performance, style, and comfort. The PROADAPT outsole blends a high-durometer, abrasion-resistant TPU perimeter framework for a sturdy underfoot sensation, and numerous lug designs for insane ground-gripping traction.
Wear your team colors when Team USA takes against Team EUR. The IGNITE PWRADAPT Caged Team USA sneakers let everyone know who you're cheering for. The saddle of the IGNITE CAGED is composed of high-quality natural leather that will gradually patina over time, giving it a one-of-a-kind appearance. The upper is supported by a full-length IGNITE midsole unit for unrivaled comfort, and PUMA's PWRADAPT traction adapts to every lie on the golf course for cleated performance with a spikeless feel.
Of course, most of the models shown above also come in women's versions. With the popularity of golf on the rise, more women are getting into the sport. So accordingly, major golf brands are taking notice. You can now find most golf gear, including golf footwear, in women's styles and sizes.
And if you are a golfing family or know a youngster that loves golf, many of the major golf brands are also making Junior golf gear. You can find a good variety of golf shoes for that young golfer in your life here!
And Before You Go!
What do you think? Do you wear golf-specific footwear when playing? Or do you think that any shoe that has good grip will do? Also, do you prefer a specific shoe manufacturer? FootJoy? Ecco? Let us know down in the comments! We would love to hear from YOU!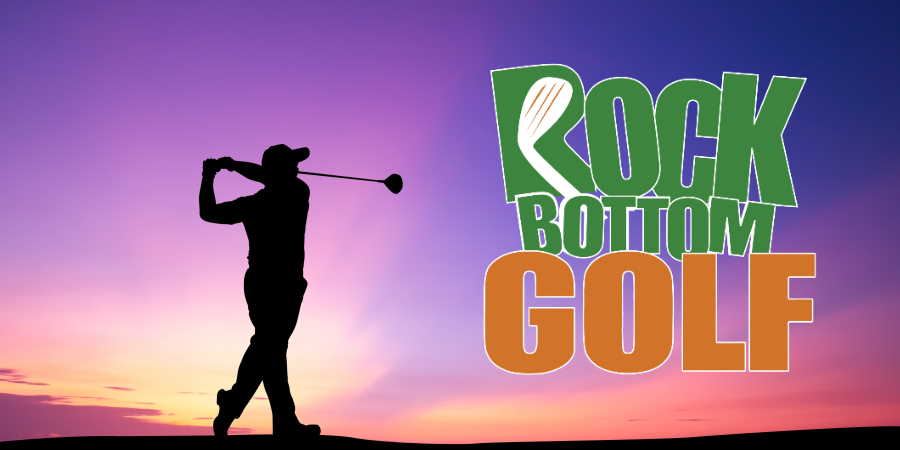 More To Explore!
And don't forget to explore some other great golf articles here! What are some of the best golf balls in 2022? Check out 17 Best Golf Balls For 2022: Titleist, Callaway, TaylorMade And MORE! Looking for great golf apparel? Then head on over to 15 Favorite Golf Apparel Items: Men's, Women's, and Juniors Apparel What are some of the best Callaway products? Callaway Golf And Some Of Our Favorite Callaway Golf Equipment Today!
Love a little PING golf? Read Our Favorite PING Pre-Owned Golf Clubs! What golf ball color is good during the different golf seasons? Check out High Visibility Golf Balls: Are They Really Better Than White Golf Balls?