6 Bridgestone Golf Balls For 2022
The Bridgestone Golf Company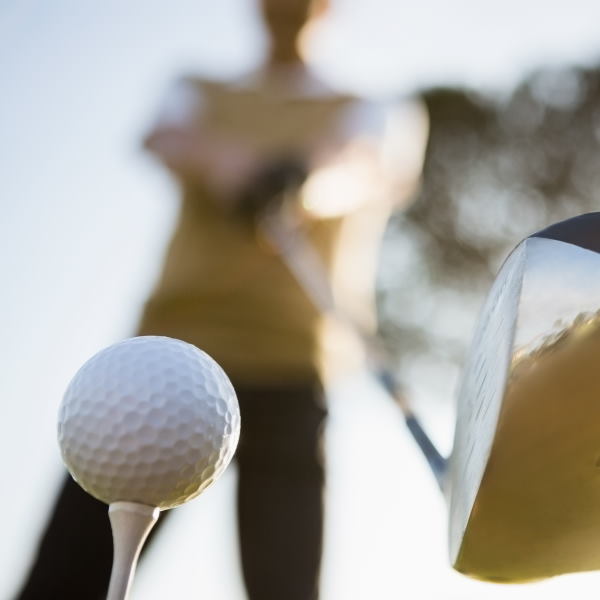 Bridgestone golf shares its founder's enthusiasm for the game of golf. When Bridgestone first made golf balls in 1935, Mr. Ishibashi turned his golf enthusiasm into a business success. Technical advancements in tire technology have led to innovations in golf ball technology, allowing Bridgestone to become Japan's leading golf ball manufacturer. In 1972, Bridgestone began designing and manufacturing golf clubs with the same dedication to quality that launched Bridgestone to the forefront of the golf industry.
Bridgestone Golf Balls
Used by golf's top pros, Bridgestone golf balls can improve your golf game. Offering increased velocity off the tee, they can add more distance to your swing. Plus, Bridgestone balls are also tailored to meet the different needs of golfers. Here are some of our favorite Bridgestone golf balls.
Check out Bridgestone's TOUR B series if you want greater distance, accuracy, and superior feel in your golf balls! And Bridgestone's e6 golf balls have unparalleled distance. A team of professionals has designed them to accommodate your specific style of play. Bridgestone boasts that its golf balls are the best on the market today.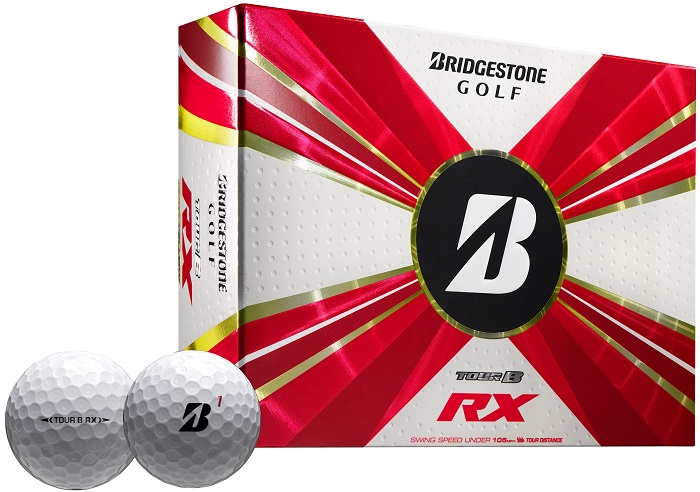 The Bridgestone Tour B RX Golf Balls are engineered for maximum performance on and off the green. The Tour B RX is designed for players with swing speeds under 105 mph; this golf ball was created to help you achieve greater distance. Used by LPGA tour professional Lexi Thompson, the Tour B RX Golf Ball with Reactiv iQ cover delivers greater velocity through impact modifiers. This allows a better tee-off for players that may not be able to generate as much power in their swing.
In addition to the Reactiv iQ cover, the Bridgestone Tour B RX Golf Ball has other features which help improve distance and control. The gradational compression core helps foster more incredible ball speed. The dual dimple technology applied to the ball pattern helps decrease drag on the ball. The combination of these innovations equals more measurable performance on the golf course.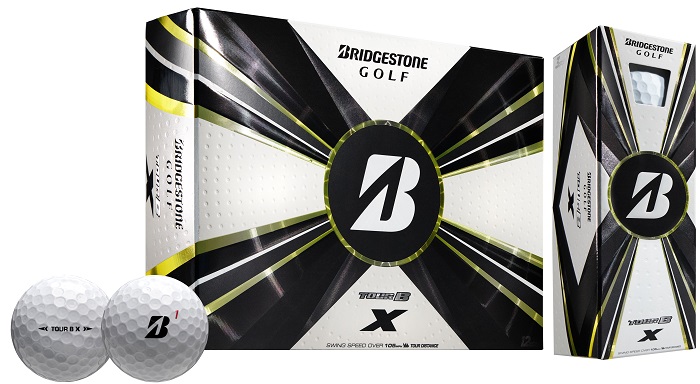 The Bridgestone Tour B X Golf Ball uses the same proprietary technology as the Tour B RX series ball to improve distance off the tee. Designed by 2020 US Open Winner Bryson DeChambeau, it is formulated for golfers with swing speeds over 105 miles per hour. Professionals Bryson DeChambeau and Matt Kuchar both use this ball in competitions. Beyond incredible distance, the ball is also designed to give spin and control when on the green—Excel from tee-off to putting with this high-performance golf ball.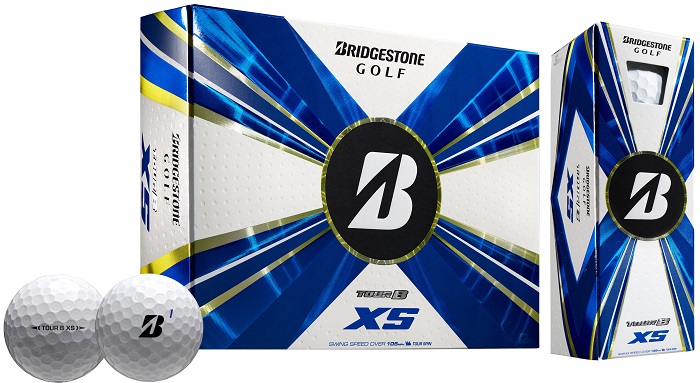 Like the Tour B X, The Bridgestone Tour B XS Golf Ball is made for golfers with swing speeds of 105 miles per hour or more. A fundamental difference of this ball is that it offers increased spin. This feature provides control on shots closer to the green. The ball is also the same type of ball used by Tiger Woods in competition. Tiger Woods also assisted in the ball's development.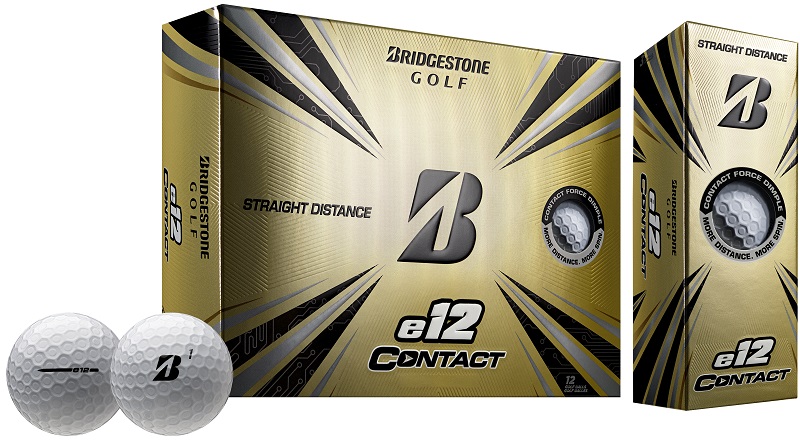 Straight distance! The new Bridgestone e12 Contact is distance you can count on! The revolutionary Contact Force Dimple is a game-changer. The Contact Force Dimple is a one-of-a-kind design with a raised area in the middle and an exterior portion that reduces horizontal rotation during flight. The elevated region provides for 38% more contact on the clubface at impact than typical dimples, resulting in a significantly more efficient energy transfer and increased core activation. As a result, every club in the bag has a higher ball speed and a longer straight distance. The Bridgestone e12 Contact golf balls come in white, matte green, matte red, and matte yellow.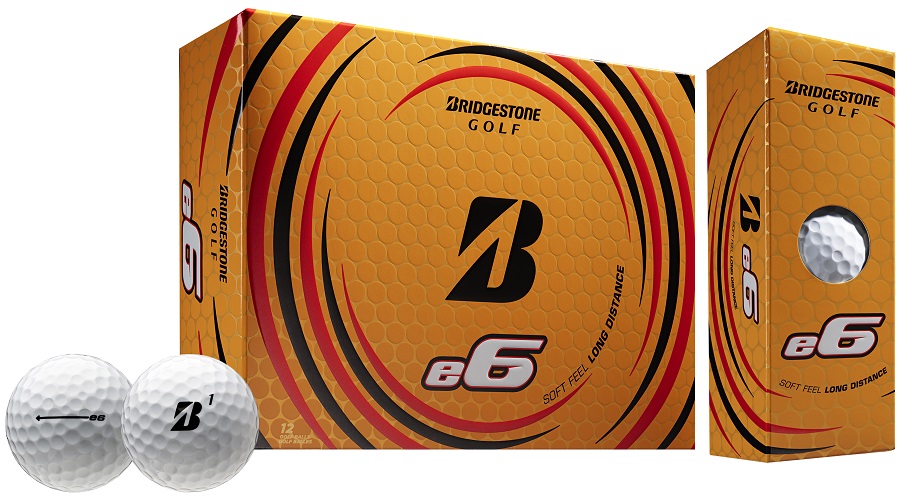 The e6 ball has been redesigned for players with moderate swing speeds that want to get the best distance out of every shot. In a structure that is easier to compress, the e6 golf ball legacy is preserved. The redesigned 2-piece construction features a low compression core for increased ball speed while maintaining a soft feel.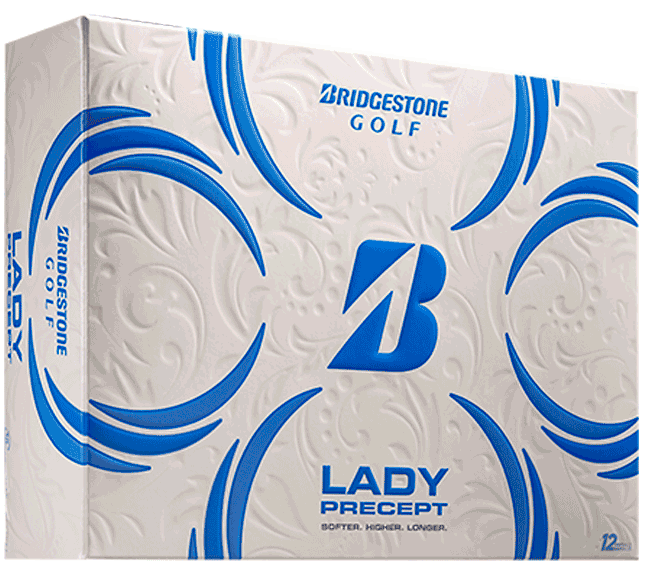 The Ladies Precept golf ball has a softer core for golfers desiring a softer feel, more control, and reduced impact vibration. Plus, the distinctive 330-seamless dimple design increases lift for a higher flight. And gradational compression generates more force for greater distances and longer drives!
We Want To Hear From You!
Are you a Bridgestone Ball Fan? Have you used any of the Bridgestone balls listed above? Or maybe you have used any older golf ball models in the past? What are your thoughts on Bridgestone golf balls? Do you use Bridgestone, then leave your thoughts down in the comments.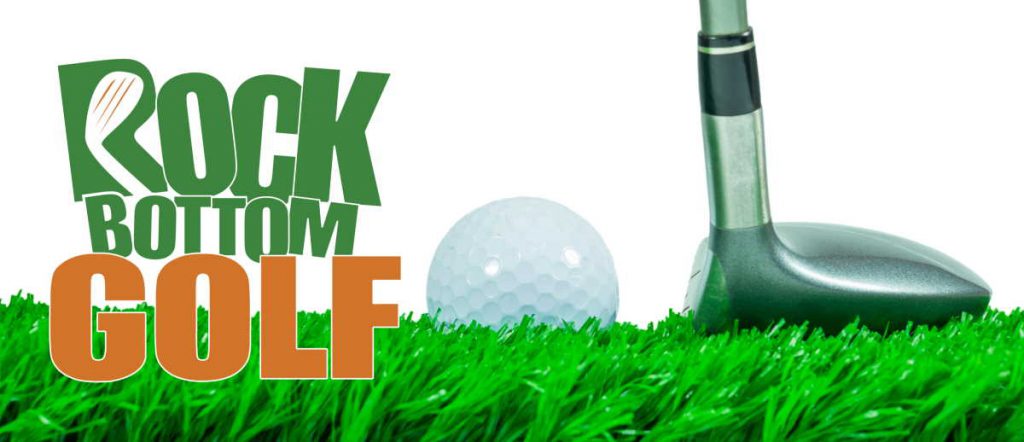 Golf, Golf, and More Golf!
We have been writing golf and golf-related articles here for almost 12 years now! Check out some of our latest and greatest! We have a review on the latest Alien Golf Roswell Wedge. Then watch the product review video here: Alien Golf Roswell Wedge – PRODUCT REVIEW! Are you a fan of Cleveland Golf? Read 8 Favorite Cleveland Golf Picks: Golf Woods, Irons, Wedges, and Putters! FootJoy is popular with pros and amateur golfers alike! So head on over and check out 12 Top FootJoy Golf Products: Golf Shoes, Apparel, Gloves!