Is Buying Pre-Owned Golf Clubs For You?
A quick guide on our certified Pre-owned Golf Clubs from Rock Bottom Golf!
Of course, as a golfer, you know the importance of your Golf Clubs. Without them, you wouldn't be playing golf. While your golf clubs' performance, look, and feel are essential considerations, you've probably also thought about the cost. Golf clubs can be expensive.
Why Consider Pre-Owned Golf Clubs?
You can't play the game of golf without golf clubs. With so many options and brands to choose from, it may seem impossible to find a solution that will meet your needs while not breaking your wallet. But there are options to support your needs while avoiding dipping too deeply into your pocketbook.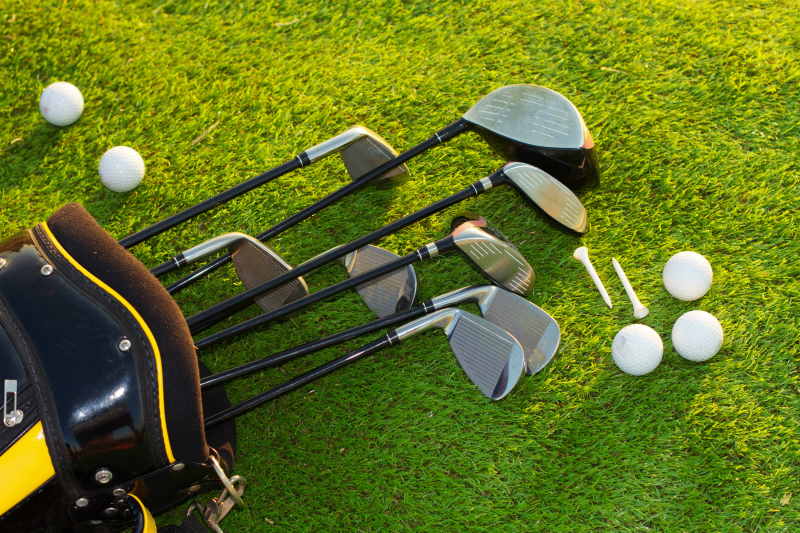 Consider for a moment the fact that many golf clubs are incredibly durable. They are designed to hold up to the demands of regular use on the golf course. So, even when you use your golf clubs for years, they're often still perfectly playable, in most cases even retaining like-new performance. That's why we're able to offer golf clubs in such mint condition as part of our Pre-owned / Used Golf Club solutions. At Rock Bottom Golf, you can find a wide selection of pre-owned and used golf clubs ranging from "value" to "like-new" condition.
What to Look For – Top Benefits of Certified Pre-owned Clubs
With Golf Clubs, each golfer will benefit from the best, high-quality solution that's perfect for them. It's not a one-size-fits-all scenario. Thus, the right Golf Club for you will depend on whether you're a newbie, average player, or an experienced/pro golfer.
The cost of your Golf Clubs is always a factor, however. And this may be a significant factor in why you're considering using pre-owned clubs. At Rock Bottom Golf, we offer an extensive selection of Pre-owned / Used Golf Clubs, with brands and pricing options that fit your budget.
Shop By Pre-Owned Golf Club Type
Looking for a particular club? You can shop for high-quality used clubs by type. This makes it easy to find that perfect club to upgrade your golf game. Just click the category of clubs you need below:
Shop By Condition
Click on the links below to read more about each of our condition ratings!
The right golf clubs for you are not necessarily the most expensive ones. Instead of being limited by the price tag, the low-cost options we offer at Rock Bottom Golf may allow you to try out some of the more expensive brands at a lower price point. We help you explore many options with recommendations that lend a certain confidence level in your buying decision. Our high-quality, Pre-owned / Used Golf Clubs also offer the performance edge you need and expect.
30-Day Playability Guarantee on Pre-Owned
Many of our pre-owned clubs come with a 30-Day Playability Guarantee as well. So, you can be 100% sure of your choice in buying pre-owned instead of new. Read more about Rock Bottom Golf's pre-owned golf club 30-Day Playability Guarantee HERE!

Pre-owned Performance
Since every Golf Club is unique, you'll get a slightly different experience with each brand or model. Even the top pro golfers need to start with the Golf Clubs that are right for them. Then they familiarize themselves with their equipment and improve their swing and overall performance on the golf course.
That's why we offer such a wide selection of Pre-owned / Used Golf Clubs at Rock Bottom Golf. We want to make sure that you're able to find the solution that will best meet your performance and financial requirements both now and in the future.
Find the Best Selection of High-Quality Pre-owned Clubs
At Rock Bottom Golf, we offer the best Pre-owned / Used Golf Clubs you need at guaranteed lowest prices from top golf brands like Callaway, Cobra King, Mizuno, PING, TaylorMade, Titleist, and Wilson.
But we've taken our quality guarantee a step further with our Pre-owned / Used Golf Clubs and equipment. We've thoroughly inspected and certified each and every pre-owned club, and we've given them an easy-to-understand condition rating. We are confident in the reliability, technology, and cutting-edge innovations you will find in top brand golf equipment to enhance your performance. Shop from our large selection of Pre-owned / Used Golf Clubs and more today.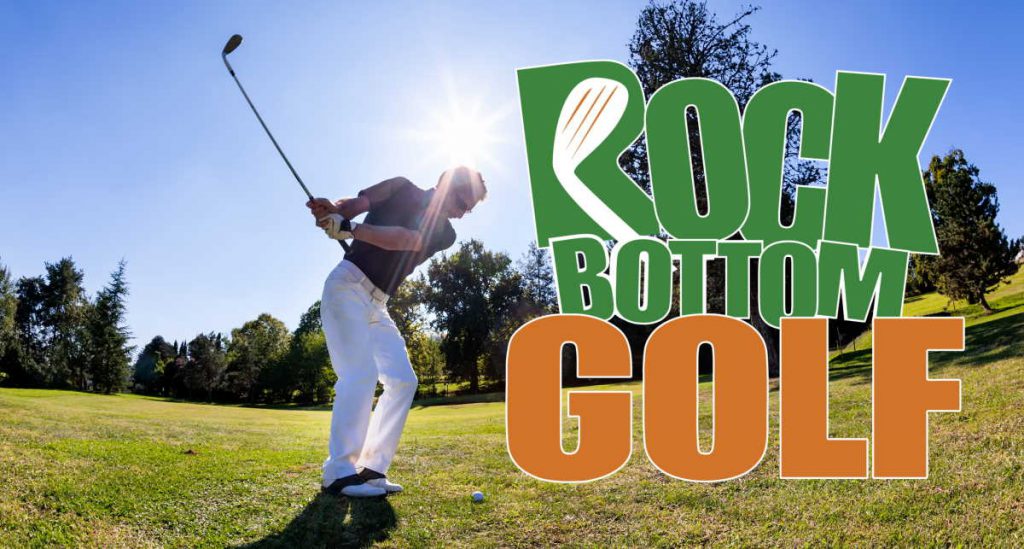 Before You Go!
Have you bought any pre-owned gear? What was your experience? Did the clubs meet your expectations, and were they a good buy over new clubs? Let us know down below in the comments. We would love to hear your thoughts and opinions!
Also, take a look at some of our other great articles here on the Rock Bottom Golf Blog! Wondering if you should buy some golf shoes? Check out Golf Shoes 101: A Quick Guide! Want the skinny on Fall and Winter golf essentials so you can keep playing in the colder months? Take a look at Fall Golf Essentials – The Gear You Gotta Get! Or maybe you are looking for some general golf apparel deets? Give Golf Apparel 101: What You Should Know a quick read! Are you looking for an exotic vacation destination for golf? Travel over to Golf Courses In Exotic Locations for some suggestions!