Golf Bags 101: Which Golf Bag is Right For You?
Before you buy, check out our quick and informative guide on Golf Bags from Rock Bottom Golf.  
Golf Bags are essential to your game of golf because you carry all your golf clubs and gear in your bag. The weight and durability of your golf bag are essential considerations. It would help if you had a high-quality and reliable golf bag that would stand the test of time.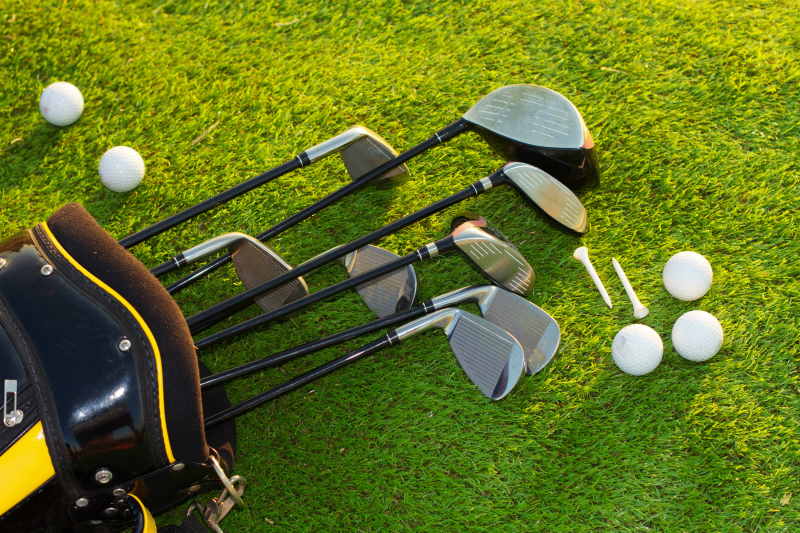 What is a Golf Bag?
Golf Bags can be crafted and fitted for you, but most golfers use the standard versions. The earliest golfers in Scottish and world history appear to have used a cord to bind their clubs for transport and carrying. So, Golf bags were probably not invented until the late 19th century. The first carrying bag models were made from canvas or leather, reinforced with metal, and standing at a height of ~ 35 inches. The earliest golf bags also had a small opening of about 4.4 inches for the clubs.
With the overall resurgence of golf after World War II, the golf bag evolved, with a larger opening to accommodate the growing use and need of the bag for nine holes and more clubs, with room for gloves, balls, and other accessories. Manufacturers eventually added a tripod stand, a molded bottom, and shoulder/back strap in the 1950s to make it easier for golfers to use it on the golf course, even with the newly invented golf cart.
Golf bags have continued to evolve. The current models are not as heavy as the first versions. They've gotten more prominent with more functional benefits while being more durable and even more fashionable than ever before. So, how will your golf bag benefit you?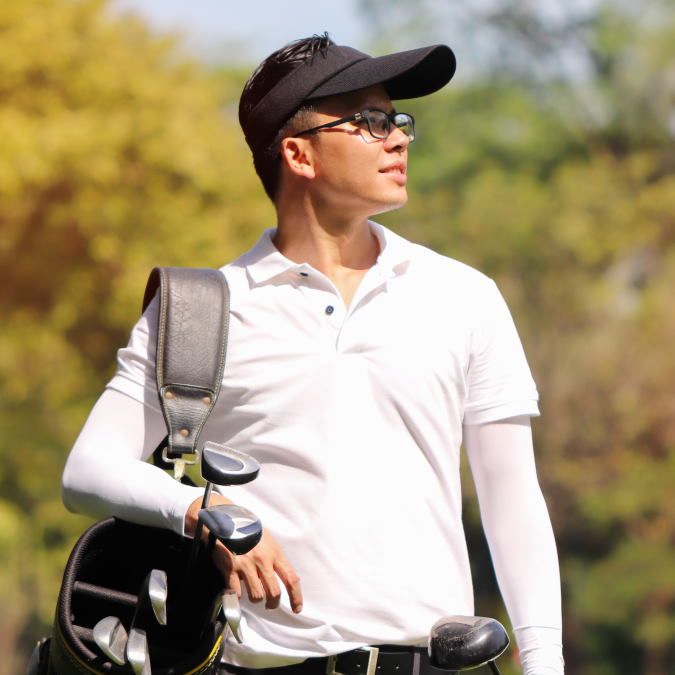 What to Look For – Top Benefits of Golf Bags
You will benefit from the best, high-quality Golf Bags that are perfect for your skill level.
Weight
While there is a range of options for Golf Bags, one crucial consideration is weight. If you are walking the golf course, you'll probably need a more lightweight golf bag option, but you might consider larger, more functional options if you plan to use a golf cart.
Durablility
Golf bags are now designed to hold up much better than the earlier versions, but you should still look for a brand and model that is designed to be rugged and functional for the long term. You'll likely have this bag for years to come if you pick the right one. So, part of that durability is how well it holds up in rain-and-shine weather.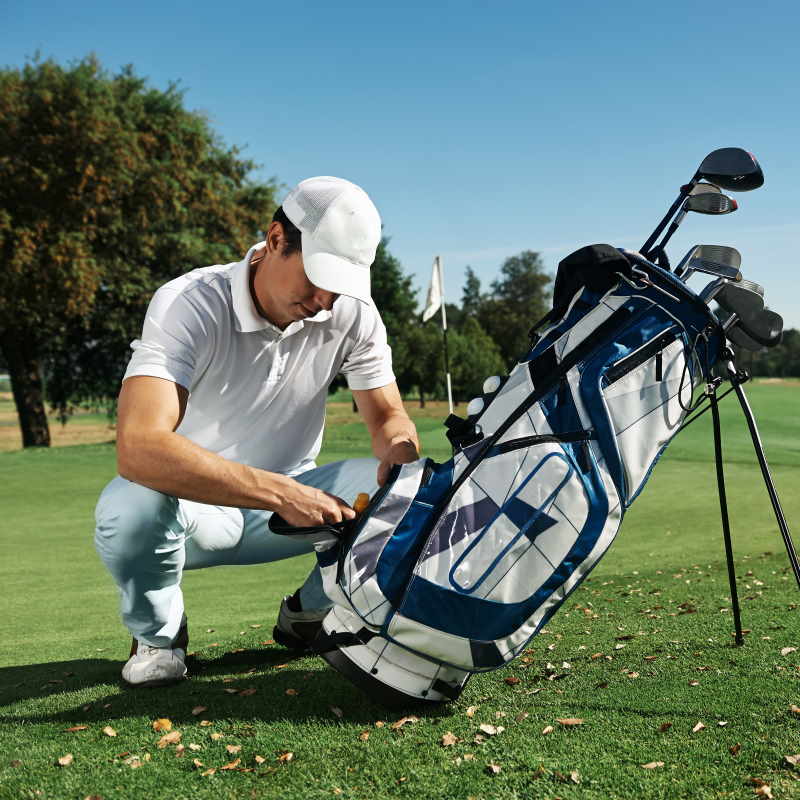 Cost
The cost of your Golf Bag is always a factor, which may be a significant factor in why you may consider using Golf Bags. At Rock Bottom Golf, we offer a wide selection of new and used Golf Bags, with brands and pricing options that fit your budget.
At Rock Bottom Golf, we help you explore the options with recommendations that lend a certain level of confidence in your buying decision. We also offer customization options, which make your golf bag even more personal to you while making it a perfect gift idea for any golfer in your life.
Find the Best Selection of High-Quality Golf Bags
The right Golf Bag for you is not necessarily the most expensive one. We help you find the Golf Bag for you, regardless of the cost. With our latest deals, you have the opportunity to try out some of the more expensive brands at a lower price point.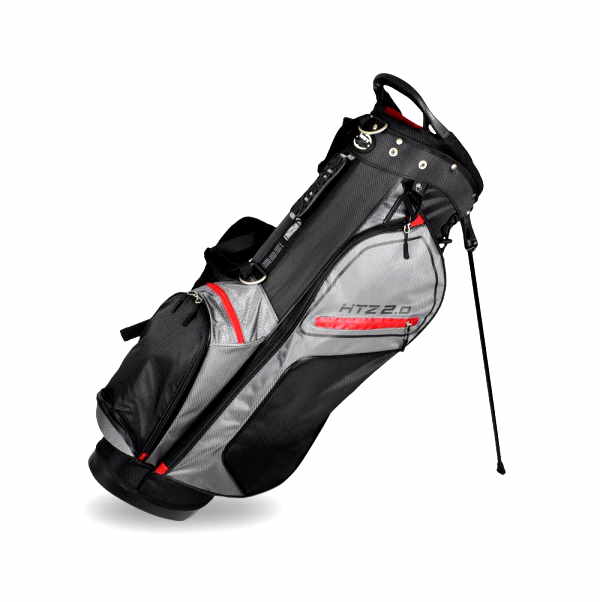 Hot-Z Golf 2.0 Stand Bag – The Hot-Z is one of the highest-rated Hot-Z golf bags by our customers, golfers just like you! And we can see why. It is a versatile bag that comes with a full set of features, all at an incredibly affordable price!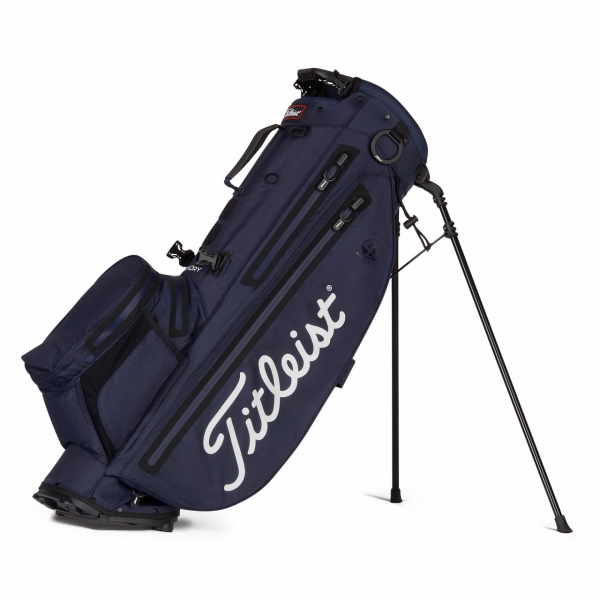 Titleist Golf – Players 4+ StaDry Stand Bag – This Titleist golf bag features a lightweight, low profile with StaDry™ Waterproof construction and an expandable apparel pocket. It's made to last with durable high-grade aluminum legs and an advanced hinged bottom.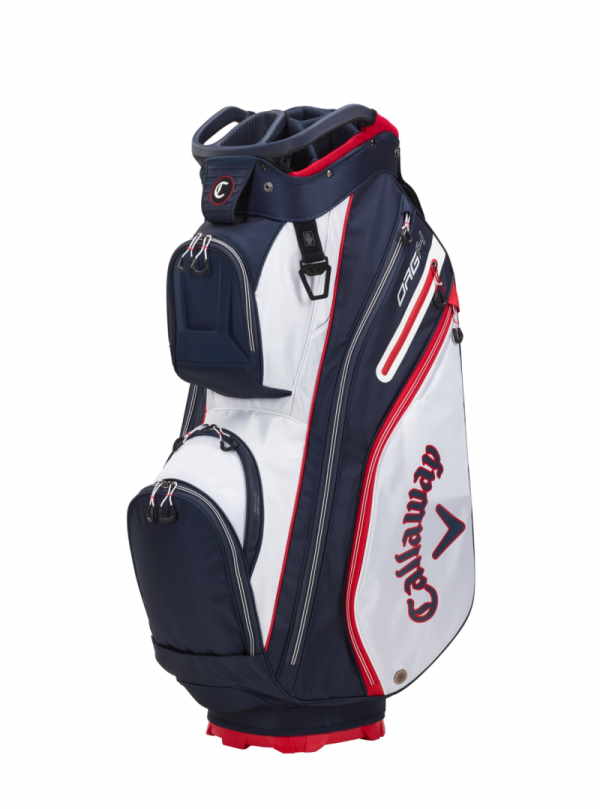 Callaway Golf – Org 14 Cart Bag – This Calloway golf bag features a proprietary 14-way arched top, ten front-facing pockets, and even a cell phone sleeve, all integrated with durable heavyweight fabric and improved straps.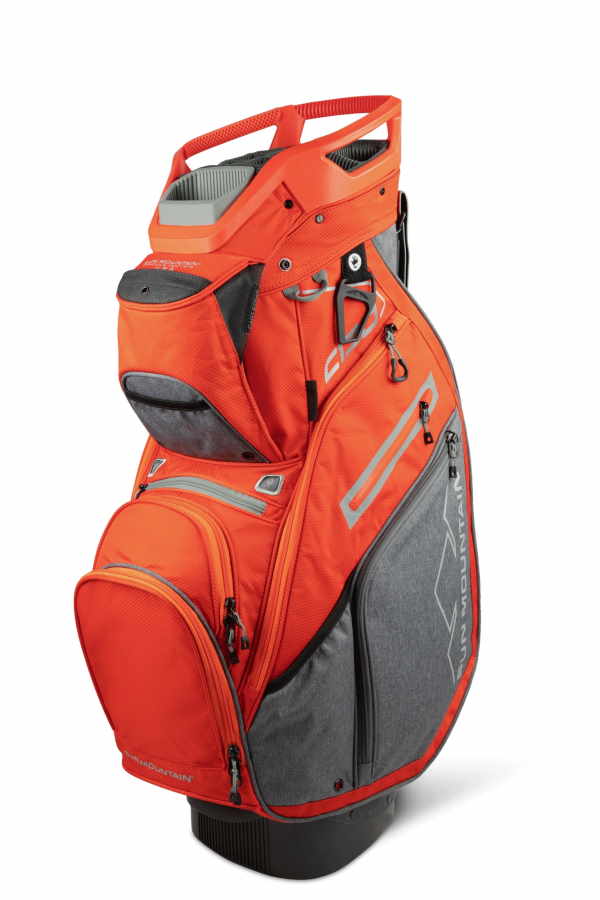 Sun Mountain Golf C-130 Cart Bag – This bestselling Sun Mountain golf bag features the smart strap system, with thirteen pockets, two velour-lined pockets, a matching rain hood, and much more. All of the Sun Mountain C-130 Cart Bag features are made with the cart in mind with cart numbers, reverse orientation top, and convenient utility handles. Check this one out!
Golf Bags At Rock Bottom Golf

At Rock Bottom Golf, we offer the best Golf Bag you need at the guaranteed lowest prices. You've already come to rely on the quality and performance of the top brands we carry, like Hot-Z, Callaway, Cobra, Mizuno, TaylorMade, Titleist, and Wilson. It's part of the consistent manufacturing that you've come to trust from the products we offer.
But we've taken our quality guarantee a step further with our Golf Bags and equipment. We've tested all the equipment ourselves, and we're confident in the quality of the golfing products we carry. We are confident in the reliability of the technology and the promise of that cutting-edge innovation that's been designed to enhance your performance. Shop from our large selection of Golf Bags and more today.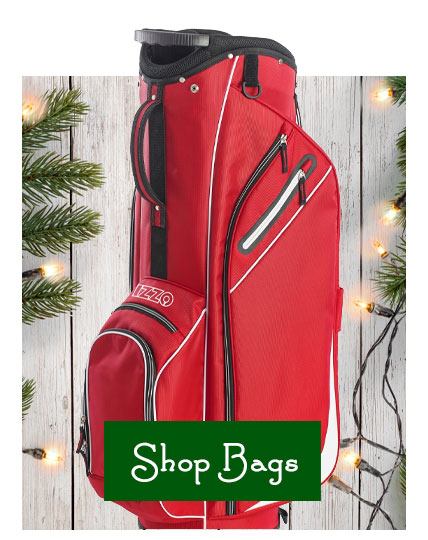 Golf Bags For Black Friday & Cyber Monday
Check out our golf bag gift idea page for helpful holiday gift ideas for that special golfer in your life! Many of these golf bags and carts will be included in Rock Bottom Golf's Black Friday and Cyber Monday deals! So check back during Black Friday and Cyber Monday for the BEST deals of the year!
Before You Go!
And before you go, let us know about what you look for in a golf bag. Do you use cart bags, stand bags, or carry bags? Or maybe you use tour bags? Do you have a specific bag brand that you always use? Let us know down below in the comments!
And if you are looking for some more great golf articles, look no further! Are you a beginner golfer? Then check out our Golf Clubs 101: A Quick & Informative Guide! Would you like the skinny on wedges? Then Golf Wedges: Essentials And Innovation is for you! As of writing this article, winter is here! So maybe you are looking to get away to somewhere warmer and more exotic to play some golf? Check out Golf Courses In Exotic Locations!