Wilson Staff C300 Driver Spotlight
Hello, Rockheads! This week we are spotlighting at the new, great looking Wilson Staff C300 Driver! These drivers are stacked with technology to help give you every advantage off the tee. The C300 Drivers come with Power Hole™ Technology, Multi-Fit Sole Weights, and Fast Fit Technology. Take a look at the review and product feature videos below to find out what the experts have to say about them! Would you game them? Are they already in your bag? Let us know below in the comments!
Proprietary Power Hole™ technology is blended with a cutting-edge head design to create the new Wilson Staff C300 family of performance metalwoods.
Here are some of the Wilson Staff C300 Driver's features.
Power Hole™ Technology – Four through-holes are positioned around the face provide maximum flex and a larger sweet spot.
Multi-Fit Sole Weight Adjustability for custom adjustability.
And, Fast Fit Technology for easy assembly and greater durability.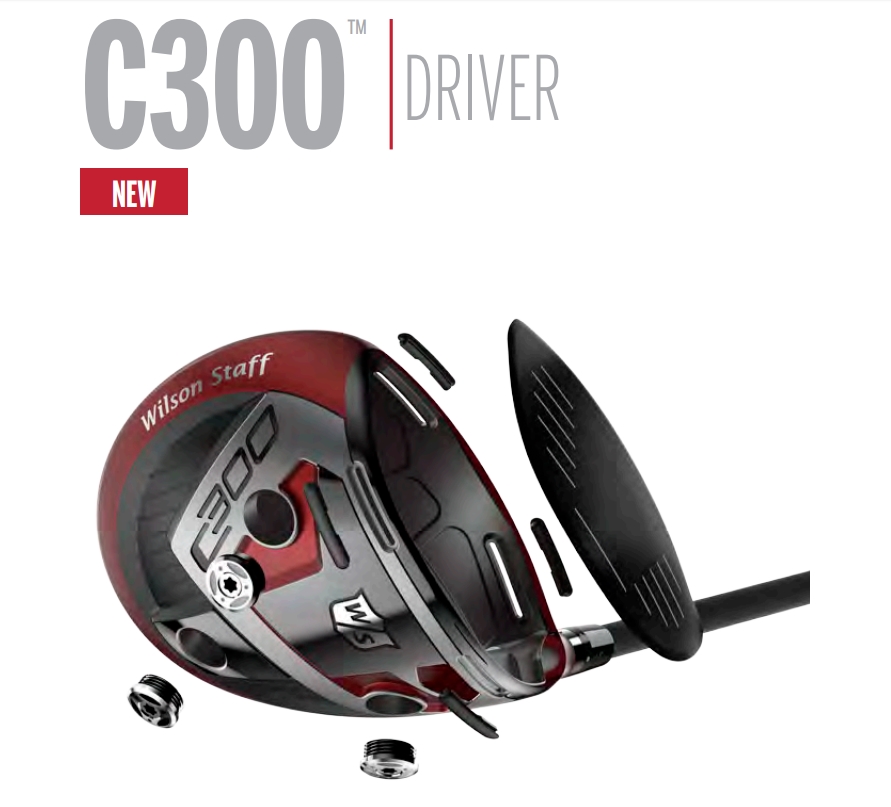 Wilson Staff – C300 Power Your Play Promo
This video from Wilson is an overview of the complete C300 club line including the Wilson Staff C300 Driver. They give the C300 clubs to professional athletes like Herm Edwards, Golden Tate, and Joe Carter to test out on the course. They also give the clubs to PGA Tour professionals so the can give their impressions on the C300 line of clubs from Wilson Staff. Do you agree with the pros?
Doug Pederson – Wilson Staff C300 Driver
Wilson gives the C300 clubs to Philadelphia Eagles' Head Coach, Doug Pederson, to get his impressions on these great looking and performing clubs. "I would hit that all day!"
This generation of Wilson Staff metalwoods includes an all-new driver, fairway woods, and hybrids, all developed for players seeking maximum distance in traditional, tour-preferred shapes.
Wilson Staff C300 Driver
Here is a product highlight video from Wilson on the Wilson Staff C300 Driver! Golf Club Innovation Manager, Jon Pergrande, presents the technologies and design features found in the C300 Driver including the Power Hole™ and Multi-Fit Sole Weight technologies.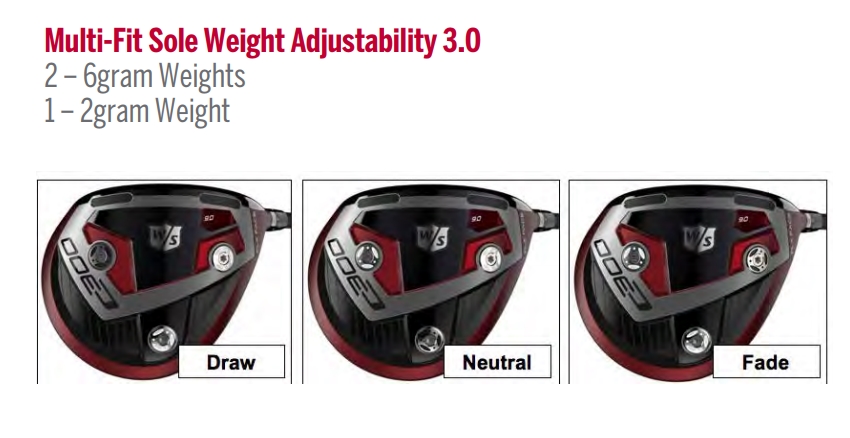 Mark Crossfield Review – Wilson Staff C300 Driver
Mark Crossfield is giving the new C300 Drivers a few swings on the course and inside to collect test data on these clubs. He goes over the technology and design features found in these drivers. Mark also gives his impressions and opinions on Wilson's new Power Hole™ technology. Judging by the stats from inside testing, he thinks the numbers look good overall. Take a look at what Mark has to say about the Wilson C300 drivers. Let us know if you agree or disagree below!
Aussie Golf Review – Wilson Staff C300 Driver
These Aussies are hittin' the C300 drivers on the range and talking about their impressions. They certainly like how they look. And they are also pretty impressed on the Wilson C300 driver's performance. Watch for yourself.
Golf Monthly Review – Wilson Staff C300 Driver
Get even more in-depth with these drivers in this review from Golf Monthly. Joel Tadman takes a look at all the new features in these clubs and what they can do for your game off the tee.
Products highlighted in this article:
And before you leave, don't forget to check out our latest driver review spotlights. Check out the BombTech Grenade 2 Drivers, the Mizuno GT180 Drivers, the Mizuno ST180 Drivers, and the Tour Edge Hot Launch HL3 Drivers!