Wilson Staff D7 Driver Spotlight
Hello again, Rockheads! This week we are spotlighting the NEW Wilson Staff D7 Driver! This driver is being reviewed as one of the best performing drivers in 2019 for the price. There is an improved sound and feel due to the Komposite Crown that uses Dupont Kevlar® between carbon fiber. The Wilson D7 driver also boasts a reactive face technology that produces faster clubhead speeds. And, as a result, the reactive face technology creates longer distances off the tee. No doubt about it, the D7 is a great looking and well-performing driver.
Take a look at the product feature and review videos below, and let us know if the new D7 drive from Wilson will find its way into your game! Do you already game the D7 driver? Let us know what you think of it in the comments.
Engineered with the [K]omposite Crown Design, the D7 crown features a layer of Dupont Kevlar® between carbon fiber to neutralize vibration and produce a sharp, crisp sound and ultimate feel.
Wilson Staff
Wilson Staff D7 Driver Feature Highlights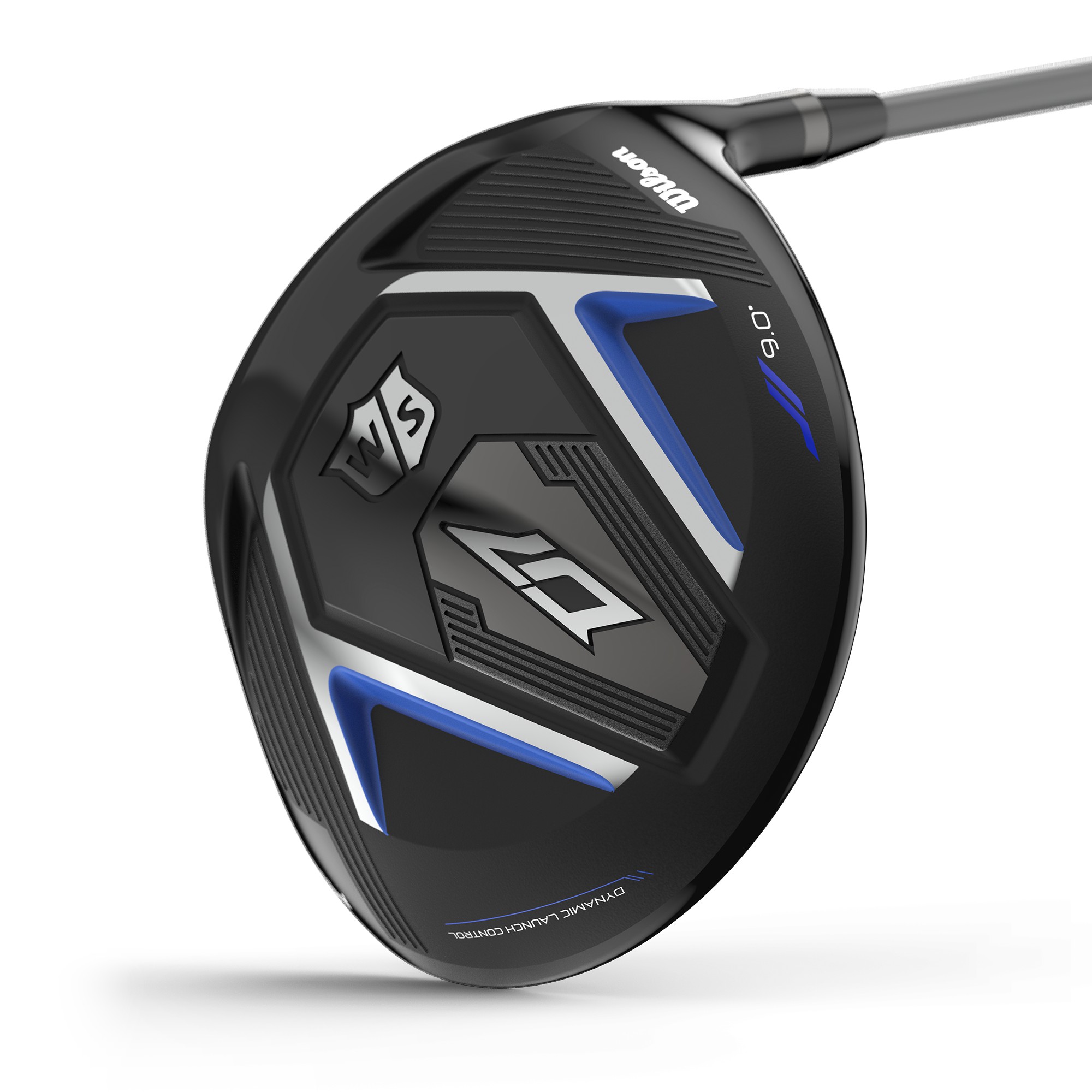 Superlight Design – Faster clubhead speeds and ball speeds help achieve longer distances off the tee with Superlight and reactive face technology.
Komposite Crown – To neutralize vibration and create a preferred sound and feel, the crown is designed with a layer of Dupont Kevlar® between carbon fiber.
Dynamic Launch Control

9.0° – Weighting is placed forward in the head to provide lower launch and spin, perfect for faster swing speeds.
10.5° – For moderate to fast swing speeds, the weighting is placed in the middle of the head to provide higher launch and spin.
13.0° – And for slower to moderate swing speeds, the 13.0° puts the weighting further back, towards the heel, for the highest launch and spin speed.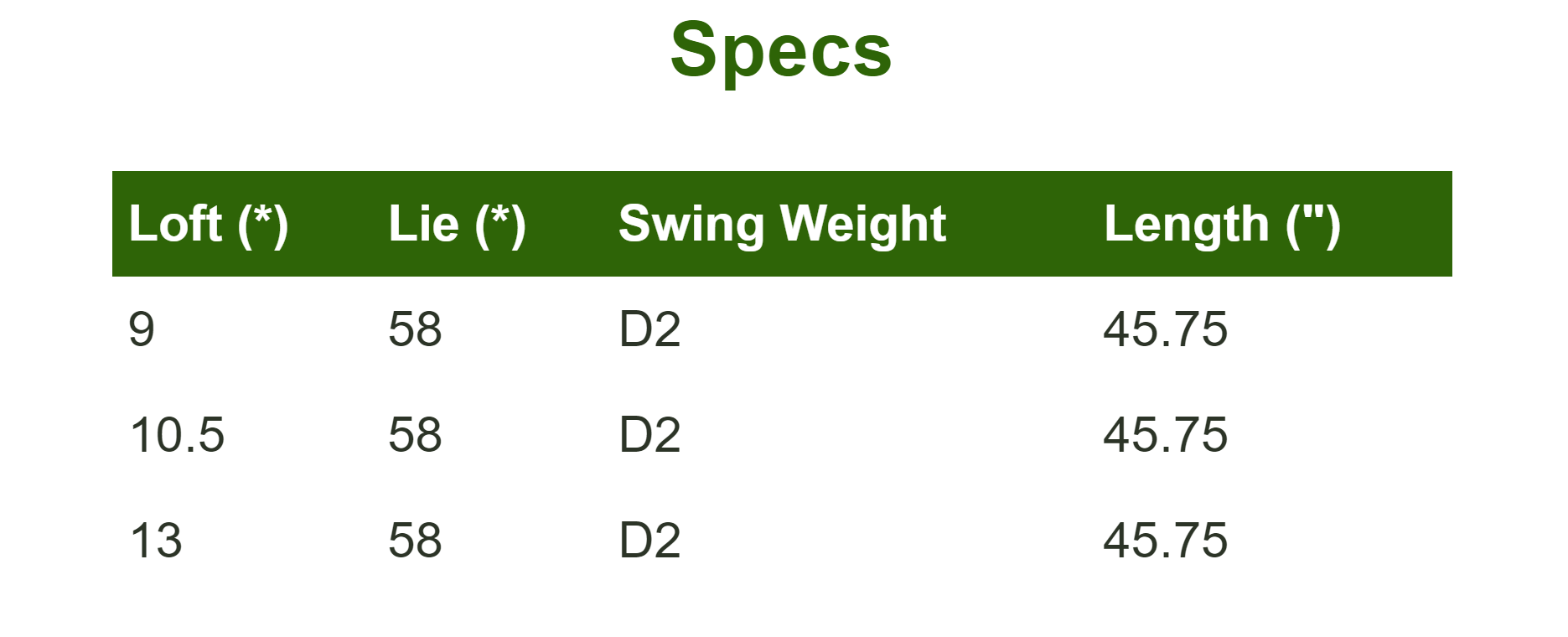 Wilson Staff – D7 Driver
Take a look at this product feature video from Wilson to get a better idea of the cutting edge technology and features found on the new Wilson Staff D7 Driver.
Wilson Staff – D7 Driver (Distance Meets Precision)
Here is a quick product commercial video from Wilson highlighting the D7 driver.
Wilson Staff – D7 Women's Driver
The D7 also comes in a Women's model as well as a Left Handed model.
Wilson D7 Driver Review
Products Highlighted in this Article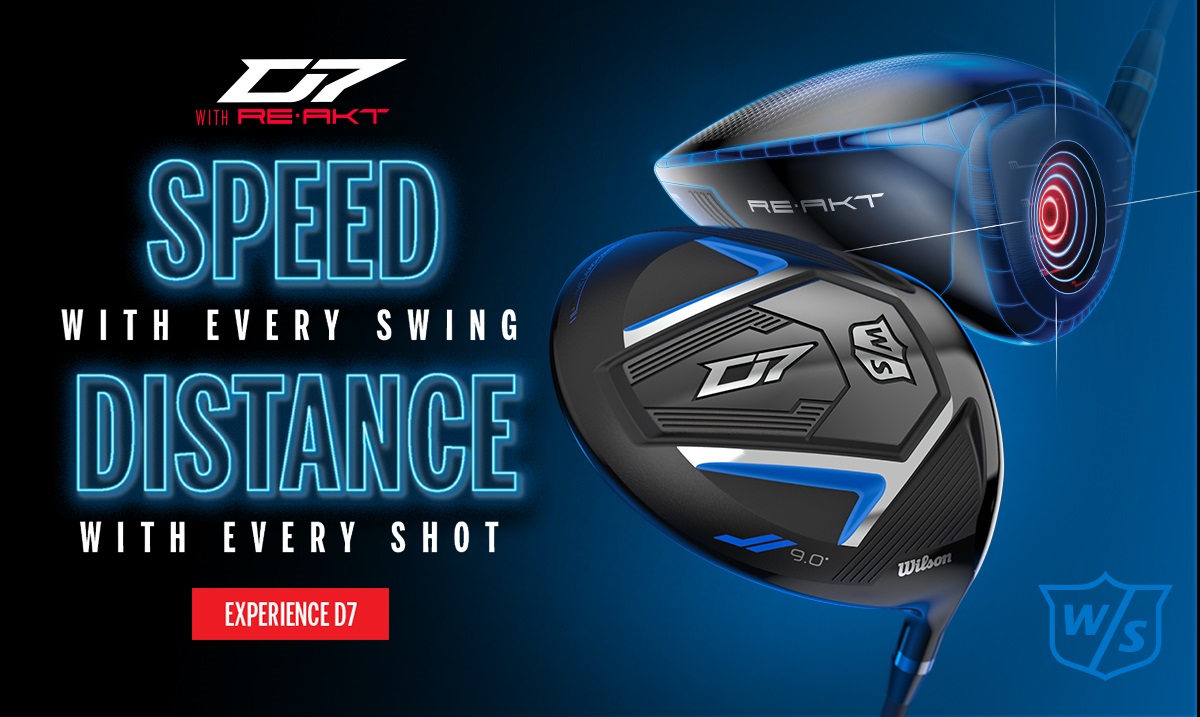 And before you go, don't miss out on the other great Wilson gear spotlight articles. We have one for the Cortex driver and the C300 driver, and MORE!