4 Things To Consider When Buying New Golf Shoes
Golf Shoes For 2022
You can't swing, chip, putt or even walk without a firm foundation. That foundation, of course, is supported by your feet. More importantly, that firm foundation is supported by your golf shoes. You need to grip, swivel, pivot, and move with total comfort to play your best. The right golf shoe can help you do all these things.
What's Important When Buying New Golf Shoes
1. Proper Shoe Size Is Very Important
Just like in regular shoes, proper golf shoe size can be critical to your comfort and performance. And as with any sport, having properly fitting equipment can be a game-changer.
2. Spikes or Spikeless?
The traction between your feet and the ground can be the difference between a good swing and a bad swing. Spiked golf shoes used to be the only way to go for superior traction. But spikeless shoes have come a long way in recent years and can be a great alternative to spiked shoes.
3. Are They Waterproof?
Most golf shoes come with some water resistance or waterproofing. If you've ever played with water-soaked golf shoes, you will know how important waterproofing can be to your performance on the course.
4. Style
What can we say? Style is subjective, but everyone wants to look good while playing their favorite game! There is sure to be a golf shoe to fit your personal style while still keeping you performing your best on the golf course.
Today's Golf Shoes
Today's golf shoe manufacturer combines technology and aesthetics in a way that helps support you with every shot. From proprietary cushioning to outsoles that grip the turf, golf shoes available in 2022 redefine comfort and performance. Here is a breakdown of some golf shoes for 2022 that can enhance your play.
FootJoy Golf Shoes
Designed with golf in mind. The FootJoy Fuel Spikeless Shoes feature sneaker-inspired styling, fit, and feel, as well as golf-specific innovations such as support and traction. Uppers made of waterproof, high-performance synthetics provide a secure fit and improved durability. Stratolite foam provides lightweight cushioning while ensuring optimal comfort and maximum walkability.
One of the best shoes of 2022 is the Footjoy Hyperflex Shoe. Designed to offer comfort and performance in a lightweight package, these are some of the best shoes to accompany you onto the fairway. This shoe uses a material called Stratofoam. This material offers several key benefits. The foam provides extensive cushioning but also helps return energy as you move. This can help reduce that tired feeling in your feet and ankles.
The Footjoy Golf Traditions Shoe emphasizes function over form. It is simple, streamlined, and lightweight; it provides comfort and support while you play. A molded footbed gives additional support when you need it. Featuring low-rise cleats and waterproofing, this shoe will make sure you are on solid footing for every drive.
Shoes From Ecco Golf
The ECCO BIOM® H4 is made in strong leather with waterproof GORE-TEX technology to keep your feet dry on those wet golf course days. ECCO's new ECCO MTN GRIP outsole features FLUIDFORM™ Technology, as well as a smart-looking PU midsole with TPU inserts on either side to keep you stable on the green. The elevated look and understated design will keep you looking good on and off the course!
The Ecco Golf Biom Hybrid 3 GTX Spikeless Shoe is one of the most comfortable golf shoes on the market. The Ecco Biom Hybrid combines breathability with a snug cushioning feel, built with all-day comfort in mind. Waterproof and durable, this shoe will help keep your feet energized and refreshed through all 19 holes.
Shoes From Puma Golf
The Puma PROADAPT ALPHACAT is the Alpha of all spikeless golf footwear, combining a new multi-material traction system with premium technologies. The PROADAPT outsole combines a high-durometer, abrasion-resistant TPU perimeter chassis for a sturdy underfoot feel, as well as numerous lug designs for insane ground-gripping traction. While centered Crystal Rubber in an anatomic form that follows your gait for a smooth heel-to-toe ride delivers grip on every surface, keeping you from slipping on the course, at the clubhouse, or anywhere in between. The upper is made of a new EXOSHELL material that is designed to be lightweight with a one-year waterproof warranty. With the PROADAPT ALPHACAT DISC, you'll be able to take on any shot in style and comfort.
As Team USA takes on Team EUR, wear your team colors. The IGNITE PWRADAPT Caged Team USA shoes make it clear who you're rooting for. The saddle of the IGNITE PWRADAPT CAGED Team USA Shoe is made of excellent, natural leather, which will naturally patina over time, giving it a completely unique look. The upper sits atop a full-length IGNITE midsole unit for unsurpassed comfort, while PUMA's PWRADAPT traction adjusts to every lay on the course for cleated performance with a spikeless feel.
Golf Shoes From New Balance
Strike gold on the greens with the New Balance Golf Fresh Foam Pace SL golf shoes' top-notch performance. The BOA Fit system allows for a unique, dialed-in fit, while the Fresh Foam midsole provides an ultra-cushioned, cloud-like feel underfoot.
New Balance Fresh Foam LinksSL Shoes are the epitome of foot comfort for the active golfer. Added cushioning makes sure pressure and fatigue are mitigated while you wear this shoe. The outsole helps as well, providing added support in a spikeless design. The result is an airy feel, keeping feelings of exhaustion at bay while you play.
Golf Shoes From Adidas
The Adidas Golf ZG21 Motion Shoes give you a solid foundation for your game. And these shoes from Adidas are created with a Boost and Lightstrike midsole for cushioned comfort and energy return. Self-confidence in your swing leads to success on every hole.
The Adidas Golf ZG21 Motion BOA is a powerhouse of features with a unique design. The six-spike outsole provides a reliable grip on the greens, giving you a firm footing regardless of any ground condition. The BOA system offers adjustable laces to provide you with a precision lacing system. The lacing allows you an almost customized fit giving you unmatched support on the course. The shoe also offers excellent waterproofing, keeping your feet dry when the fairway isn't.
In the Adidas Tour360 22 Shoes, lace-up to play your greatest round yet. The 360Wrap embraces your foot for a secure fit and stability. Swing with confidence, knowing you're on solid ground no matter where your ball lands. Water-resistant fabrics keep your feet dry in wet weather and light rain so you can stay focused on your game.
The Adidas Ladies Response Bounce 2.0 is an all-around reliable golf shoe for women. Built with a six cleat outsole, it provides extra stability. Like all Adidas athletic shoes, it combines stable comfort and cushioning with style.
Golf Shoes From Etonic
In the Etonic Stabi-LIFE Shoes, you can hit your irons long and straight. The waterproof upper will keep you dry during your round, while the cushion EVA insole will provide maximum cushioning and support. On course stability, off course comfort!
In the Etonic G-SOK 3.0 Shoes, you can walk your way to victory. The Micro PU top and mesh inner provide unrivaled comfort and breathability in these shoes. These fashionable and sporty shoes are a must-have, made with the Etonic quality you've come to expect.
Before You Go!
What is your favorite golf shoe brand? And do you play with golf footwear at all, or do you use any old sneakers or footwear? Also, do you play with spiked or spikeless? Let us know down in the comments!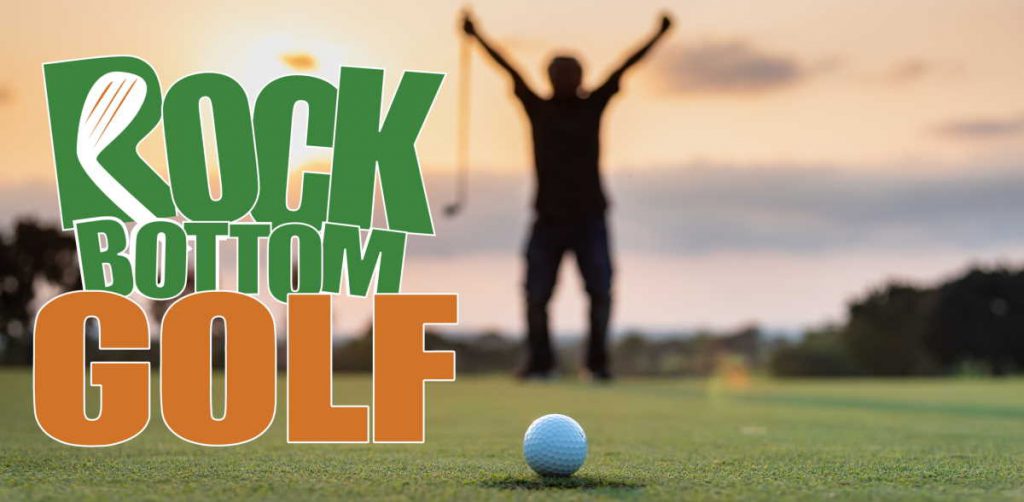 If you are looking for some more great golf gear and lifestyle content, look no further! Check out 5 Ways to Improve your Golf Game this Winter: Winter Golf Practice! Or maybe, Your Most Popular courses! v.2! Are you looking ladies winter outerwear ideas? Then head on over to Ladies Winter Golf Outfit Guide: What to Wear During the Winter Months! And let us know What Golf Clubs Are In Your Bag?