Callaway Golf And Some Of Our Favorite Callaway Golf Equipment Today
Callaway: The Company
Ely Callaway Jr., was a former Burlington Industries textile executive before he created Callaway Golf Company. He had previously achieved success in the textile and wine businesses, and he was an ardent golfer. Then Ely Callaway Jr. purchased half of Hickory Sticks USA in 1982. And, as a result, the company was renamed "Callaway Hickory Stick USA." In 1983, he was named president of Callaway and relocated its main headquarters to Carlsbad, California. Callaway purchased the remainder of the company in 1984 for an additional $400,000. In 1988, the company's name was changed to its current name.
Today, the Callaway Golf Company is a global sports equipment manufacturing company based in the United States. They design, manufacture, distribute, and sell golf equipment, specifically clubs and balls, as well as accessories such as bags, gloves, and caps.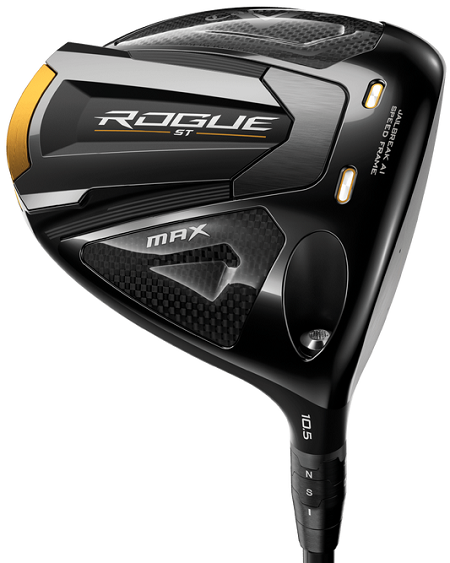 Callaway Golf Rogue ST Max Driver
The new Rogue ST Drivers are a step forward in driving performance. Callaway's industry-leading innovations, such as the Tungsten Speed Cartridge, the Jailbreak Speed Frame, and an A.I.-designed Flash Face, are designed for maximum speed while providing outstanding forgiveness.
The Rogue ST MAX is Callaway's highest MOI head, with a small pull bias, designed for golfers of all skill levels. This creates the best combination of distance and forgiveness in a Callaway driver. The revolutionary new Tungsten Speed Cartridge construction places up to 26 grams deep and low in the driver head. Because of the high MOI, this boosts speed on off-center hits and allows more forgiveness.
Find more about the Callaway Rogue ST Max Driver here!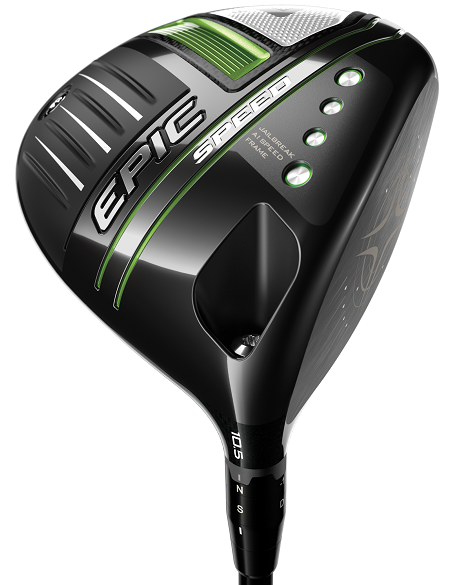 Callaway Golf Epic Speed Driver
Epic Speed will forever alter the industry with a simple equation that has a significant impact on driver technology and performance. Callaway is not simply creating drivers; they are also shaping the future of speed.
Epic ball speeds begin with Callaway's newly built A.I.-powered Jailbreak Speed Frame. Previous Jailbreak designs stiffened the body vertically. This innovative structure uses Artificial Intelligence to improve horizontal and torsional stability. This allows for faster ball speeds across the face.
And Callaway's A.I.-built Flash Face is specifically developed to optimize the Jailbreak Speed Frame. This boosts rapid speeds over a larger area. Each face and head geometry is uniquely upgraded in Epic Speed. And the super-strong titanium supports maximum speed, forgiveness, and spin resilience.
Get more details on the Callaway Epic Speed Driver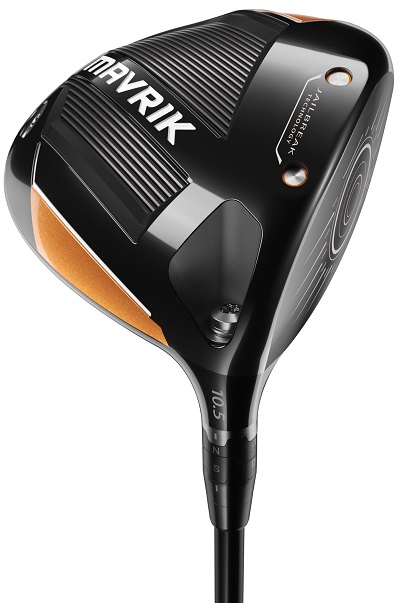 Callaway Golf Mavrik Driver
Every element of the Mavrik Driver has been optimized to increase distance on every swing. Achieve greater performance with one of the most technologically advanced golf drivers in the game. The face of the Mavrik is built for both high speed and accuracy. Coupled with the Cyclone Aero, the shape reduces drag in your swinging motion. The Mavrik driver is built with double steel bars that reinforce the shaft. This design forces more energy to the head. The result is a complete and energized swing that can take your game to new heights.
Find out how to enhance your game with the Callaway Mavrik Golf Driver.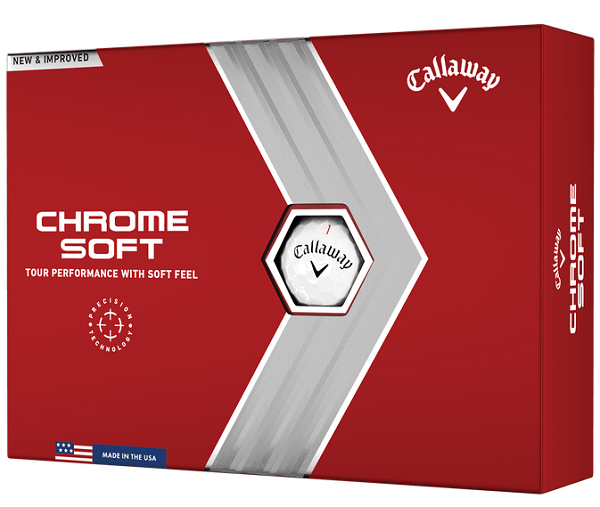 Callaway Chrome Soft Golf Balls
Today, the Callaway Chrome Soft Golf Ball is one of the most versatile, high-quality balls on the market. The Chrome Soft offers advantages for serious golfers. Additionally, the hyperelastic soft compression core provides enhanced speed to help power you through the most critical drives. The Tour Aero design of the ball brings an additional benefit by offering more control and reliability on every drive. 
Learn how to add speed and distance to your game with the Callaway Chrome Soft Golf Ball.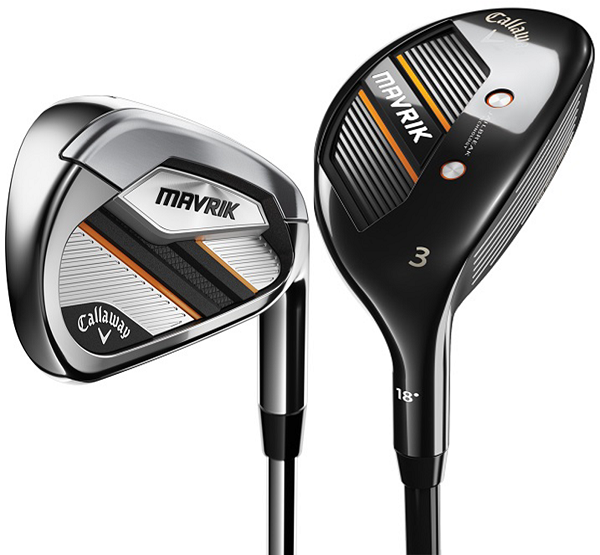 Callaway Golf Mavrik Combo Irons
Callaway Golf Mavrik Combo Irons fuse technology and performance for superior performance on the fairway. By using artificial intelligence, Callaway engineers create a face architecture unique to the different lofts you will use on the course. As a result, ball speed and spin increase on every swing. In addition, Tungsten infused weighting in each club helps provide both accuracy and strong, effective shots.
Experience precision lofts with Callaway Golf Mavrik Combo Irons.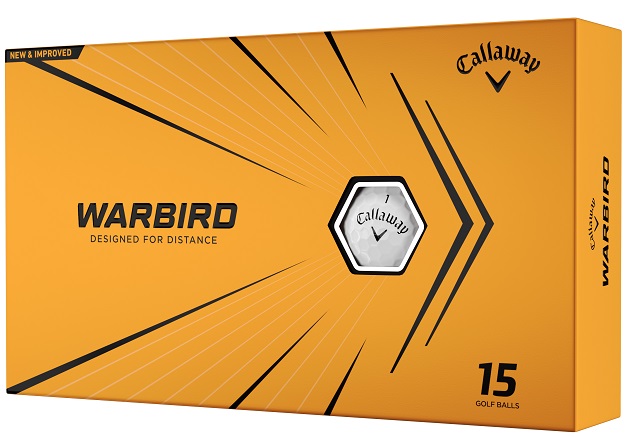 Callaway Warbird Golf Balls
Callaway Warbird Golf Balls can add a new dimension to your game. The Warbird's two-piece construction and high-energy core help you achieve distance and accuracy. In addition, the aerodynamic design of the ball reduces drag, helping you make shots with greater accuracy.
Add Callaway Warbird Golf Balls To Your Game.
Before You Go!
When you go out to the golf course, do you bring Callaway with you? Are they the only brand of clubs you use? Or do you have a specific Callaway club you use, for instance, a driver or iron? Also, how about their Chrome Soft golf balls? Are you a fan of the Chrome Soft Golf Balls? Or are you sticking with another brand of golf ball? Let us know down in the comments below! We would love to hear from you!

Also, before clicking away, take a look at some of our other great articles here on the Rock Bottom Golf Blog! Are you looking for some pre-owned clubs? Then click here and check out Our Favorite PING Pre-Owned Golf Clubs! Heading out next winter for a little golf? Then head on over to Does the Weather Affect a Golf Ball's Distance? When you look at the wedges in your golf bag, do you wonder when to replace them? Run over and read Does the Weather Affect a Golf Ball's Distance? Or are you looking for some golf electronics? Then read 6 Popular Bushnell Golf Electronics For Your Golf Game!