7 Favorite Golf GPS Products: Golf Buddy, Bushnell, Garmin And More!
Our Favorite Golf GPS Products
Golf is a game of precision. A golf GPS device could ensure you avoid the wrong club by knowing the layout and proper distances of the actual course you are playing. Knowing the exact distance to the hole can save you yards, feet, or even inches. Here are some of our favorite golf GPS products engineered to give you helpful information that can lead to success.
The Golf Buddy Voice 2 GPS is packed with features in a compact ultra-lightweight frame. Designed to fit in the palm of your hand, it takes the guesswork out of choosing which club you should use. Automatic recognition of what course and hole you are on keeps you up to date as you play through. Voice-activated will quickly provide distances to the front, center, or back of the green.
The Bushnell Golf Phantom GPS redefines the role of golf GPS with even more flexibility than previous models. The Phantom keeps you up to date with auto course recognition that automatically finds the courses you are near. In addition, the auto hole advance feature keeps up with the pace of your game by pulling up the hole you are approaching. Be ready for anything with the Bushnell Phantom's hazard tracking feature, giving you the positioning of six hazards at any one time. 
Transporting and using the Bushnell Phantom is also simple. This accessory will not weigh you down when weighing in at less than a quarter of a pound. The Phantom comes with both a clip and a powerful enhanced magnetic mount. This means you can position and reposition this device in many places. The transflective ultra visible screen makes it easy to read even on the sunniest of days.
The Bushnell Golf Wingman GPS Speaker combines a highly accurate GPS unit with the power of audio entertainment. Designed with full GPS capabilities, you have the layouts of over 36,000 courses preloaded on the Bushnell Wingman. Shaped like a portable speaker, you can access all of your favorite music from any Bluetooth-connected device. An included push-button remote allows you to get your essential hole location information audibly while your music is playing. Built with a magnetic mount, you can attach it right to your cart as you play.
The Garmin Golf Approach S62 GPS Watch combines the accuracy of a handheld GPS in the compact frame of a wristwatch. This watch is preloaded with over 41,000 courses. It also comes equipped with a virtual caddie, which suggests which club to use based on your distance to the hole, wind speed, and wind direction. Quickly cycle through nearby hazards with the large easy to navigate color touchscreen.
Is your game in need of some fine-tuning? Then the new Swami Kiss is just what you're looking for! Its simple, sleek shape fits comfortably in the palm of your hand and is ideal for a portable golf GPS rangefinder. The Swami Kiss was created so that you could configure the GPS setting, clip it to the cart, and play!
The Izzo Swami Kiss may display yardage in two ways: the usual Front, Center, and Back display, or a new, more "Simple Mode" that displays yardage to the center of the green, with Front and Back distances shown on the following screen. The Swami Kiss Golf GPS Rangefinder, which comes with over 38,000 preloaded global course maps, delivers exact distances to the front, middle, and back of the green and layup and carry lengths to hazards and doglegs. There are no yearly subscription costs, and adding and updating course maps is free and simple!
The SX550 includes a bigger 5.5″ LCD high-definition capacitive color touch screen, which allows for better viewing. For quick reaction, the SX550 is powered by a multi-core CPU. The SX550 is a high-end GPS handheld that gives you the "greatest perspective" in golf, with vibrant course visuals and accurate distances. It has over 35,000 course maps from all around the world preloaded.
The SkyCaddie® SX550's strong capabilities are readily accessed through a 5.5″ intuitive touch screen and a slew of automatic functions, including Auto-Course Selection, Auto-Hole Advance, and Auto-Zoom, making it almost "touch-free." Only available from SkyCaddie, the big HD display paired with HD grade course visuals delivers the finest view of the most trustworthy information in the game, allowing you to play your best golf.
The Arccos Caddie Link is a wearable shot-tracking device that integrates seamlessly with Arccos Caddie sensors and the Arccos Caddie app to automatically record shot data, eliminating the need to carry a phone while playing. One of Link's additional features is the ability to designate the hole position by just pressing the central button while standing close to the pin.
The Arccos Caddie Link Shot Tracker may be fastened to a player's waistline, belt, or pocket and is compatible with iPhone and Android smartphones. It works independently of the phone and sends data during or after a round, depending on the players' preferences. 
And Before You Go!
What are your thoughts on electronics on the golf course? Do they help? Should they even be allowed on the course? Are they good for training purposes, or do they hinder players when learning the game? When you are out playing golf, do you use GPS or rangefinders? We would love to hear what you think! Leave us a comment below! And let us know!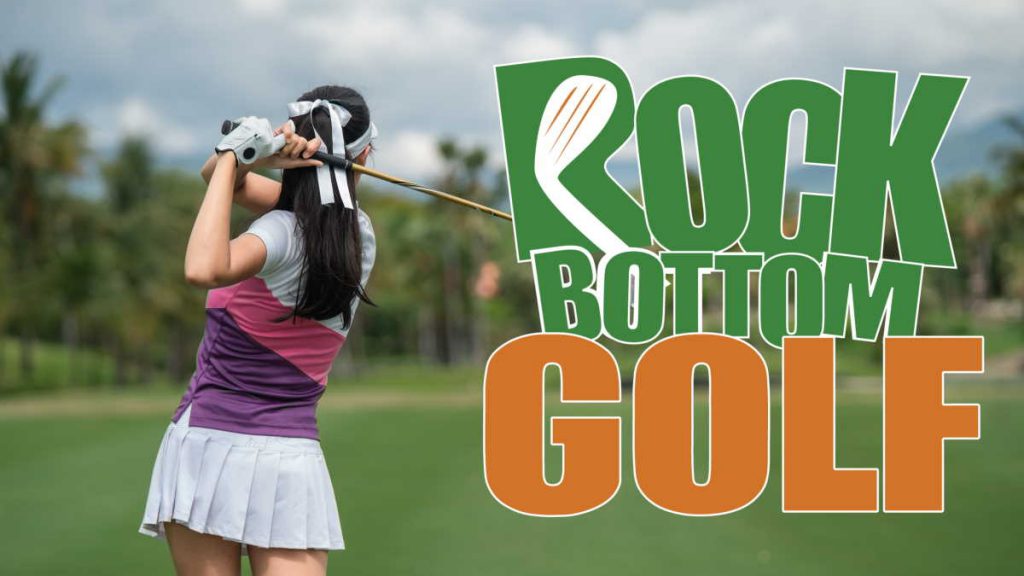 Also, we have many years of articles to explore here. Take a look at some of our most recent golf articles. Are you looking for some new golf shows? Then check out 15 Best Golf Shoes For 2022: FootJoy, Etonic, Ecco, Adidas, And MORE! Or perhaps you are looking for some new golf balls? Head on over and read 17 Best Golf Balls For 2022: Titleist, Callaway, TaylorMade And MORE! Are you a Callaway Golf fan? We have you covered: Callaway Golf And Some Of Our Favorite Callaway Golf Equipment Today!