Callaway Sure Out 2 Wedge Spotlight
Hey, Rockheads! This week we have the Callaway Sure Out 2 Wedge in the weekly gear spotlight! If you are looking for a wedge to improve your short game from the rough, fairway, or sand, the Sure Out 2 may be the answer. The Sure Out 2 is a newer version of the original Sure Out wedge. The newer version comes packed with technology and design features to help your short game just like the very popular original Sure Out. However, this version is better for a wider variety of players. And it has a much more premium look and feel.
So check out all the features below to see if the Sure Out 2 wedge from Callaway is for you. Also, let us know what you think of the Sure Out 2 in the comments. Would you game it? Do you already own either version? If so, do you think it is helping your short game?
Callaway Sure Out 2 Wedge Feature Highlights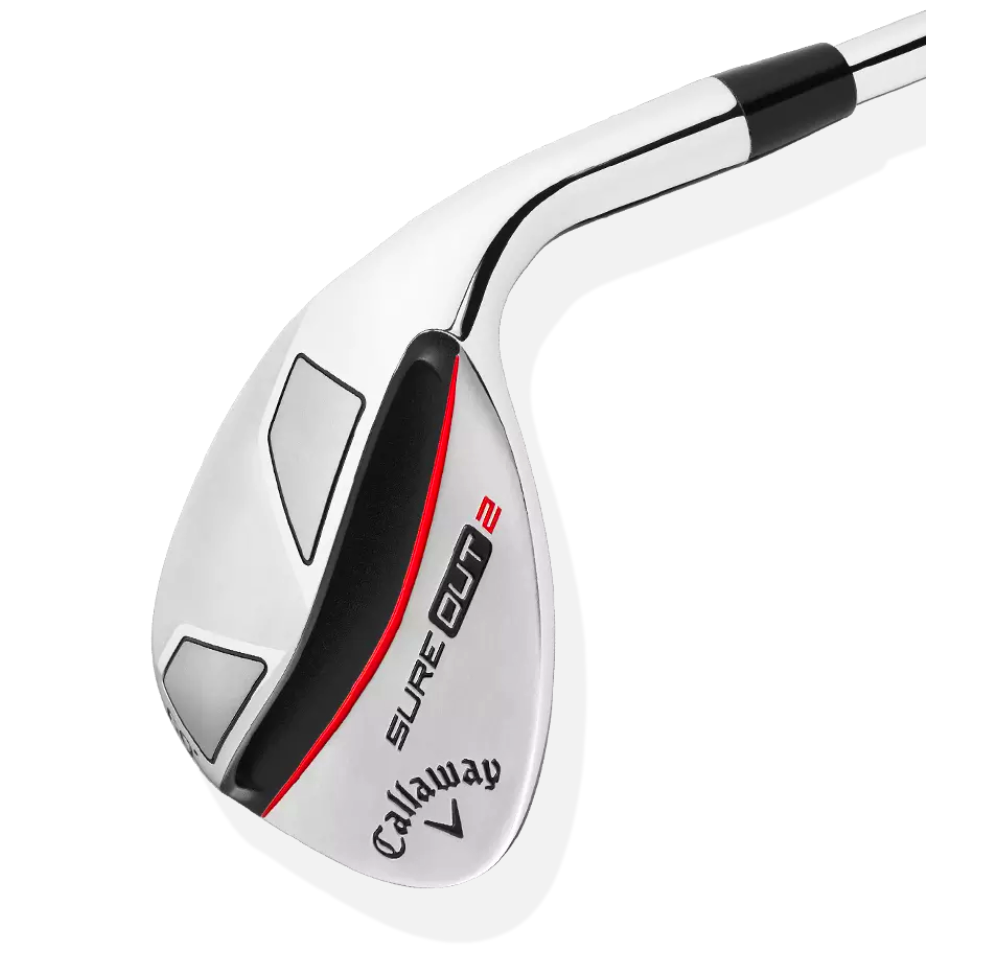 Bunker Shots Made Easy – Callaway enhanced the sole to refine the bounce angle and added more heel relief. It is designed to help you hit better shots from the sand and to give you better playability.
Better Playability From All Lies – Callaway enhanced the sole to refine the bounce angle and added more heel relief for better short game playability.
Full-Face Grooves for More Spin and Fast-stopping Shots – 17 full-face grooves and an aggressive groove pattern help promote fast, shot-stopping spin.
New Lamkin Step Down Grip – Callaway collaborated with Lamkin on a new grip design. The grips have 3 "step down" markings for quick and effective shot selection and ultimate distance control.
New Loft Offerings – The Sure Out 2 is available in 4 loft offerings: 56, 58, 60, 64.

The Sure Out 2 makes it incredibly easy to hit good shots out of the bunker. We've enhanced the sole design, increased heel relief, and created a confidence-inspiring shape to help you get out of the sand, and play with more confidence on any short game shot.
Callaway

But wait! There's more! Don't forget to check out the other Callaway articles. Take a look at the EPIC Flash Sub Zero Drivers and the ERC Soft Triple Track golf balls.