Callaway Apex 19 Irons Spotlight
Hello, Rockheads! This week I'm spotlighting the Callaway Apex Irons and the Callaway Apex Pro Irons! Both the Apex and Apex Pro Irons also come in a Smoke PVD finish, Apex Smoke Medallion, and a smoke Elevate shaft as well. Callaway has packed these great looking irons with performance technologies and design features. The Apex irons have a forged steel body with urethane microspheres for an extremely soft feel. There is also the 360 Face Cup technology for long, consistent distance with playability.
Take a look at all the features below along with the product review videos! Will you be gaming the Apex Irons or the Apex Pro Irons? What are the pros and cons of these irons? Let us know what you think of the Callaway Apex 19 Irons in the comments!
Callaway Apex 19 Irons Feature Highlights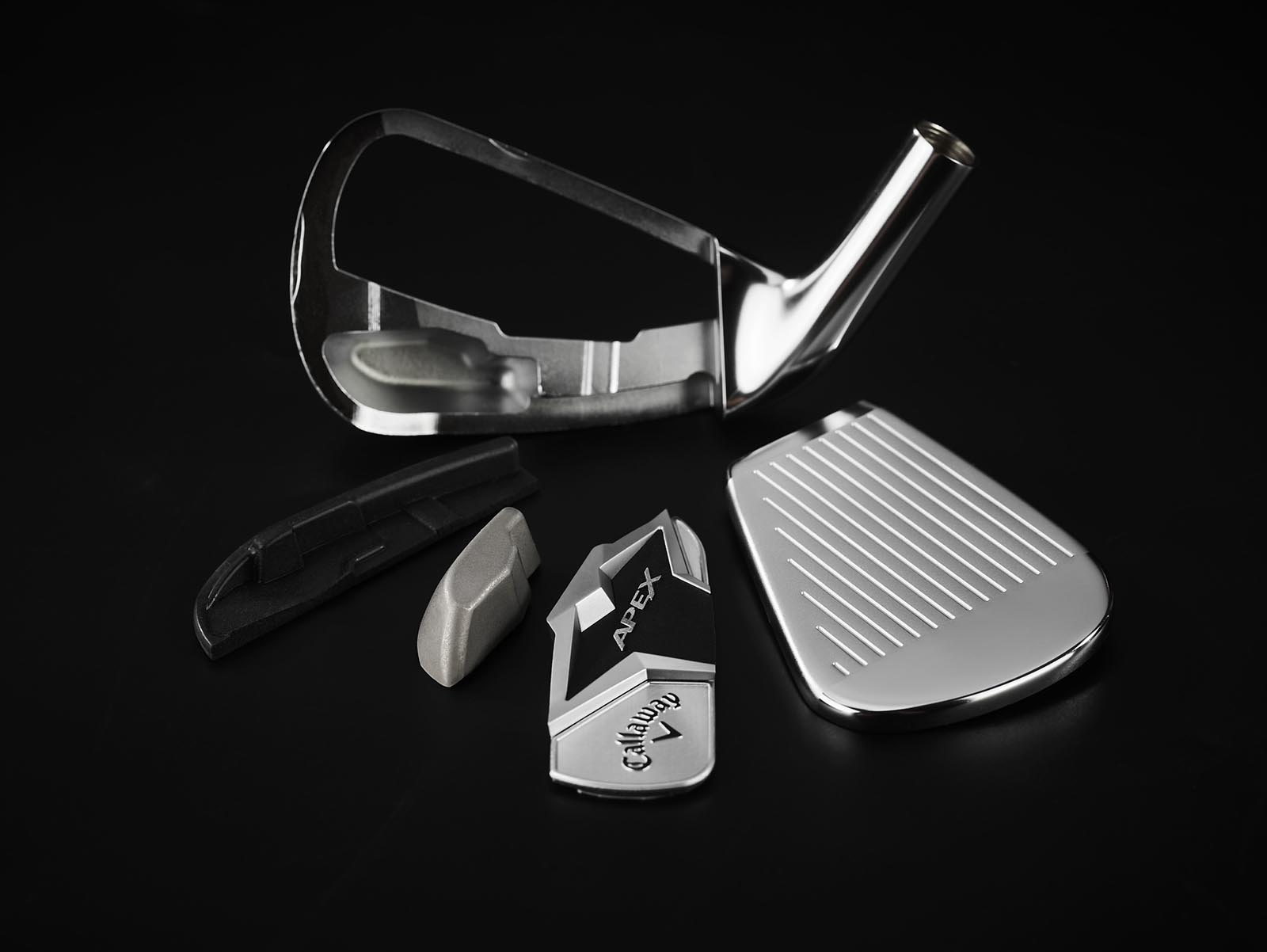 Forged Steel Body – The carbon steel body construction along with the urethane microspheres create an amazing Apex sound and feel without slowing the face.
360 Face Cup – The 360 Face Cup provides speed and distance consistency across the face on center hits and off-center hits.
Tungsten Infused, Multi-Material Construction – The Tungsten Infused, Multi-Material Construction allows each iron to have an ideal CG placement throughout the set.
Precision Shaped Medallion – The Precision Shaped Medallion controls vibration and provides stability.
Urethane Microspheres – Over a million tiny air pockets are created with urethane microspheres to absorb vibration while maintaining face speed.
Apex is the ultimate forged players distance iron, and it stands alone for its premium craftsmanship and amazing sound and feel. This is an exceptional new multi-piece construction that lives up to the Apex standard for performance. And it's precision engineered to deliver an unmatched forged design, with innovative ball speed technology, and optimal ball flight and trajectory.
from Callaway Golf
Mens 2019 Apex Irons Product Specs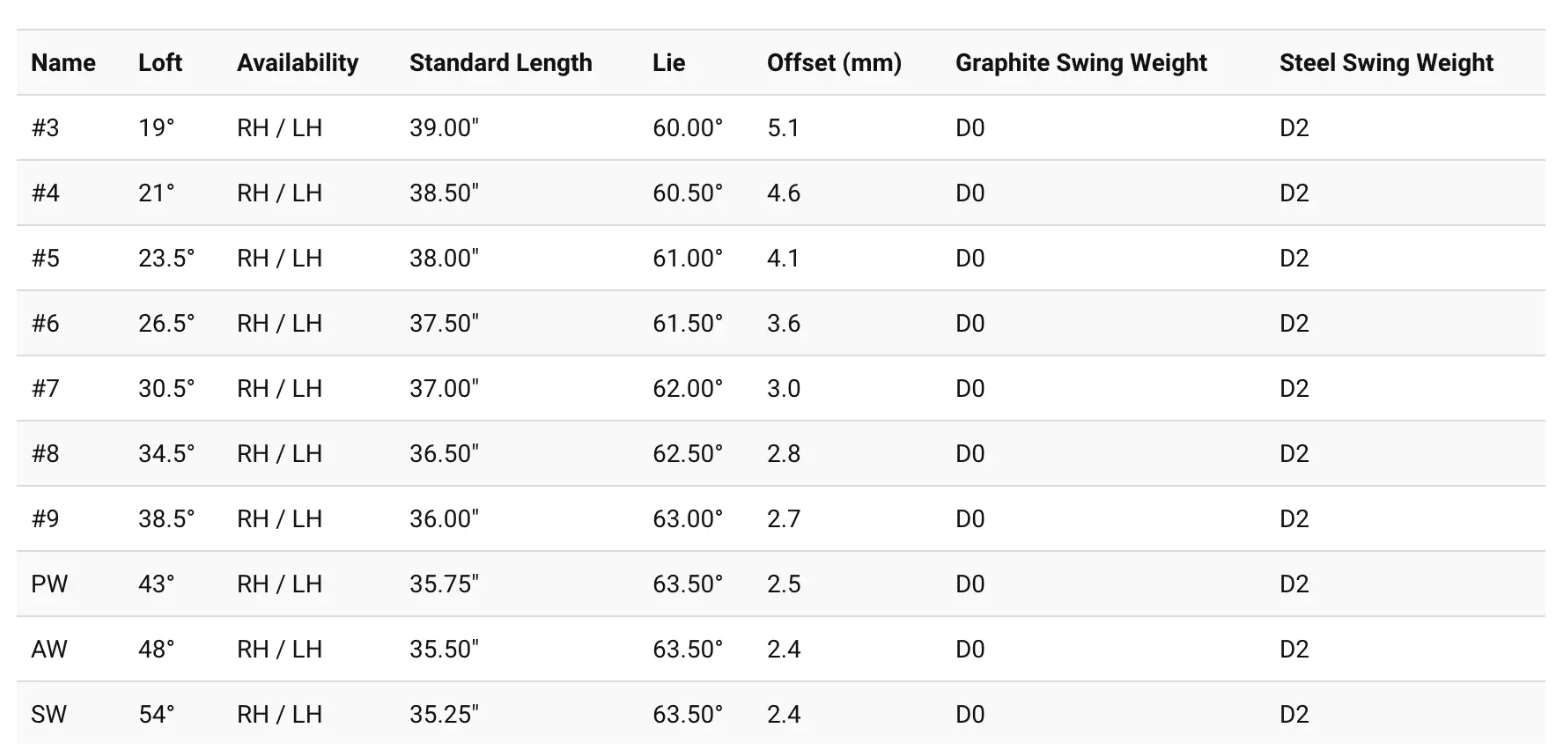 Mens 2019 Apex Pro Irons Product Specs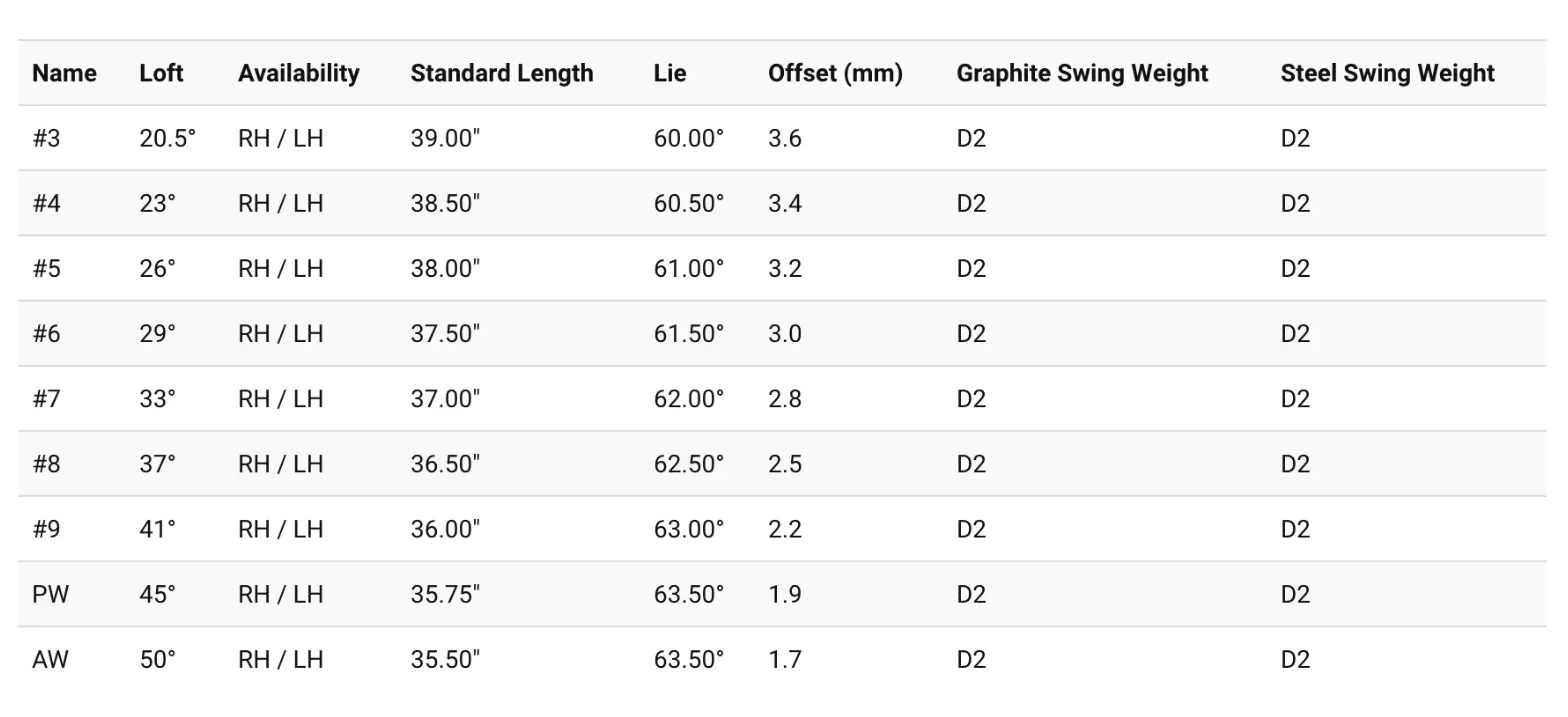 Callaway Apex Irons || Hands-On Product Series
In this video, Callaway introduces the tech and design features in the Apex irons. Take a look to get a better idea of what these irons are all about!
Callaway Apex Pro Irons || Hands-On Product Series
Here is a second video from Callaway. In this one, they go over all the tech and design features in the Apex Pro Irons. Will you be gaming the Pro or Standard?
ARE THESE MY NEW IRONS? | Rick Sheils Video Review
Rick Shiels does a thorough review of the Apex and Apex Pro Irons in this video. He starts with stats from the clubhouse and then swings them out on the course. Take a look and see what Rick has to say about the Callaway Apex Irons! Spoiler: he may have just found his new game irons.
CALLAWAY APEX FORGED 2019 IRONS | James Robinson Golf Video Review
Callaway Apex '19 Irons: The Ultimate Players Distance Irons
Products Highlighted in this Article

In the mood for some more Callaway gear? Take a look at the Epic Flash Drivers, the Rogue X Irons, and many more here!