Two Key Putting Practice Areas To Improve Your Golf Scores
From Andrew at Rock Bottom Golf: All right, I have a couple of areas to focus on this year that are really going to improve your putting game. These areas of putting practice were preached to me when I was at the Leadbetter Academy, and they really improved my putting, which then improved my scores.
Area 1: Putts Within Eight Feet
One area is going to be putting inside eight feet. As you guys can see, the percentages there (table below), PGA Tour Pros are making putts in that distance. I think many amateurs are missing that distance, and I think you can save some strokes by working on those.
| Distance | One Putt (PGA Tour Pro) |
| --- | --- |
| 1 foot | 100% |
| 2 feet | 99% |
| 3 feet | 95% |
| 4 feet | 86% |
| 5 feet | 75% |
| 6 feet | 65% |
| 7 feet | 56% |
| 7 feet 10 inches | 50% |
| 8 feet | 49% |
| 9 feet | 43% |
| 10 feet | 38% |
| 11 feet | 34% |
Average One Putt Success
Area 2: Lag Putts
The next area to practice is going to be lag putts. If you are over 40 feet away from the hole, PGA Tour Pros are two-putting those well over 80 percent of the time. If amateurs can do that, they would save so many strokes just by avoiding three putts. So, avoiding three-putts and getting the ball as close to the hole as possible is key to saving strokes.
The Putting Practice Goal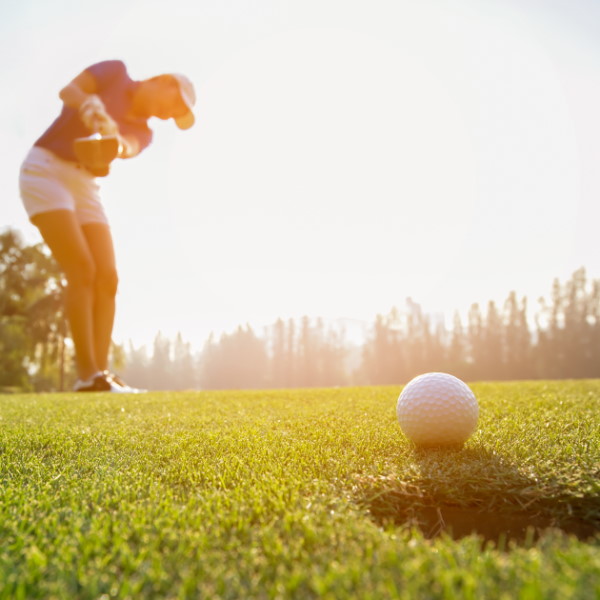 So, this year, work on putts in the two key ranges of eight or less and putts over 40 feet, or lag putts. Getting the close putts to consistently become one-putts and the lag putts to consistently become two-putts can considerably tighten up your short game.
Let me know how it improves your game. Be sure to like this video, and be sure to subscribe. Thanks for reading and watching.
Best of luck!
Andrew T.
Before Your Putting Practice!
Let us know what you think! Will you be practicing these two key putting areas? Do you think this will help lower your overall scores? What are your thoughts?
Also, don't forget to check out some of our other great golf-related articles here! Do you need help fixing your slice or hook? Take a look at this article: Fix Your Slice Or Hook Shots At Home – At Home Golf Drill! Are you in the market for some new golf shoes this season? Read The Best FootJoy Golf Shoes For 2023! Are you a Callaway Golf fan? You may want to find out what's hot in 2023: The Best Callaway Golf Clubs And Golf Gear In 2023!
Happy Golfing!