RBG's July Taylormade SIM giveaway!
Hey Rock Heads Are YOU looking to get your game up to speed in 2020? Look no further, Rock Bottom Golf has you covered. 1st prize -Taylormade SIM Driver – 2nd prize – Taylormade SIM Hybrid – OR – 3rd prize – 3 Dozen TP5 Golf Balls. Make sure YOU sign up TODAY for your chance to win our Taylormade SIM giveaway!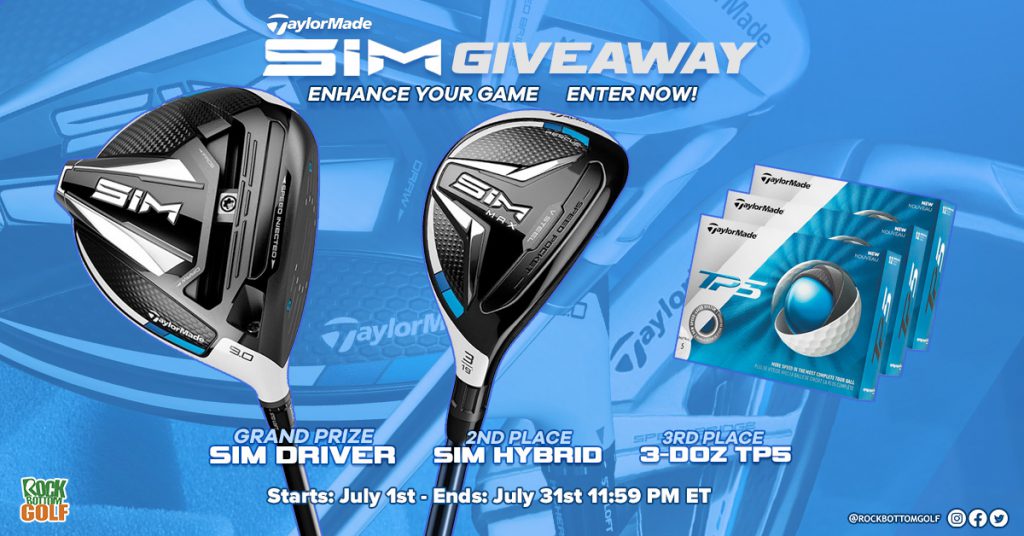 Enter once per day to win via Facebook! Don't delay – the contest ends at 11:59 pm EST on July 31st!
The sweepstake runs from July 1st – July 31st at 11:59 pm.
You must be 18+ years old
United States Mailing Address ONLY
All entries will be used and the drawing will be random.
All you have to do is enter your email address. No purchase necessary! If you are chosen as a winner, the email address you submitted will be used to contact you to obtain an address to send the prize.
Not on Facebook? That's ok! Go here to enter!
The sweepstake only lasts until 11:59 pm on July 31st, so enter quickly for your chance to win! Enter to win via Facebook today!
Taylormade SIM Giveaway Grand Prize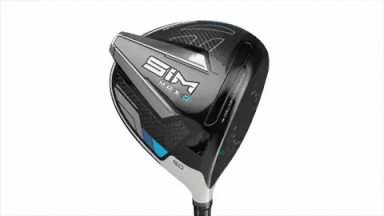 We Took CG Lower to Take You Higher A V Steel sole and Multi-material construction allowed engineers to precisely position weight in the head for ultra-low CG.
We Reshaped the Driver, So You Can Reshape Your Game. In TaylorMade's limitless pursuit to help golfers improve, they've discovered the new shape of driver performance.
Twist Face Uses corrective face designed to overcome golfer tendencies on mis-hits and produces straighter shots while providing the largest face in the SIM family for even more confidence
Taylormade SIM Giveaway 2nd Place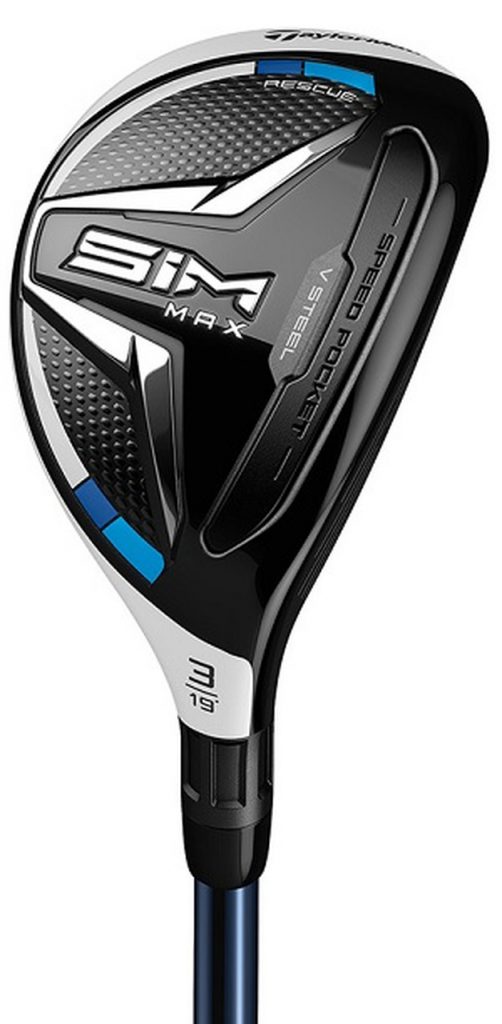 V Steel to the Rescue V Steel is back and better than ever. The v-shaped sole plate is designed to reduce friction with the turf at impact and give you the confidence to attack any lie.
Advanced Materials Multi-material construction allows engineers to precisely position weight in the head for low CG. Prepare for launch.
Straighter Shots with Twist Face Here's a secret: Even the best players in the world miss the center of the face. So we designed Twist Face to give everyone straighter shots on mis-hits.
Thru-Slot Speed Pocket Enhanced Speed Pocket technology for increased sole flexibility promotes additional ball speed on low-face mis-hits.
Taylormade SIM Giveaway 3rd place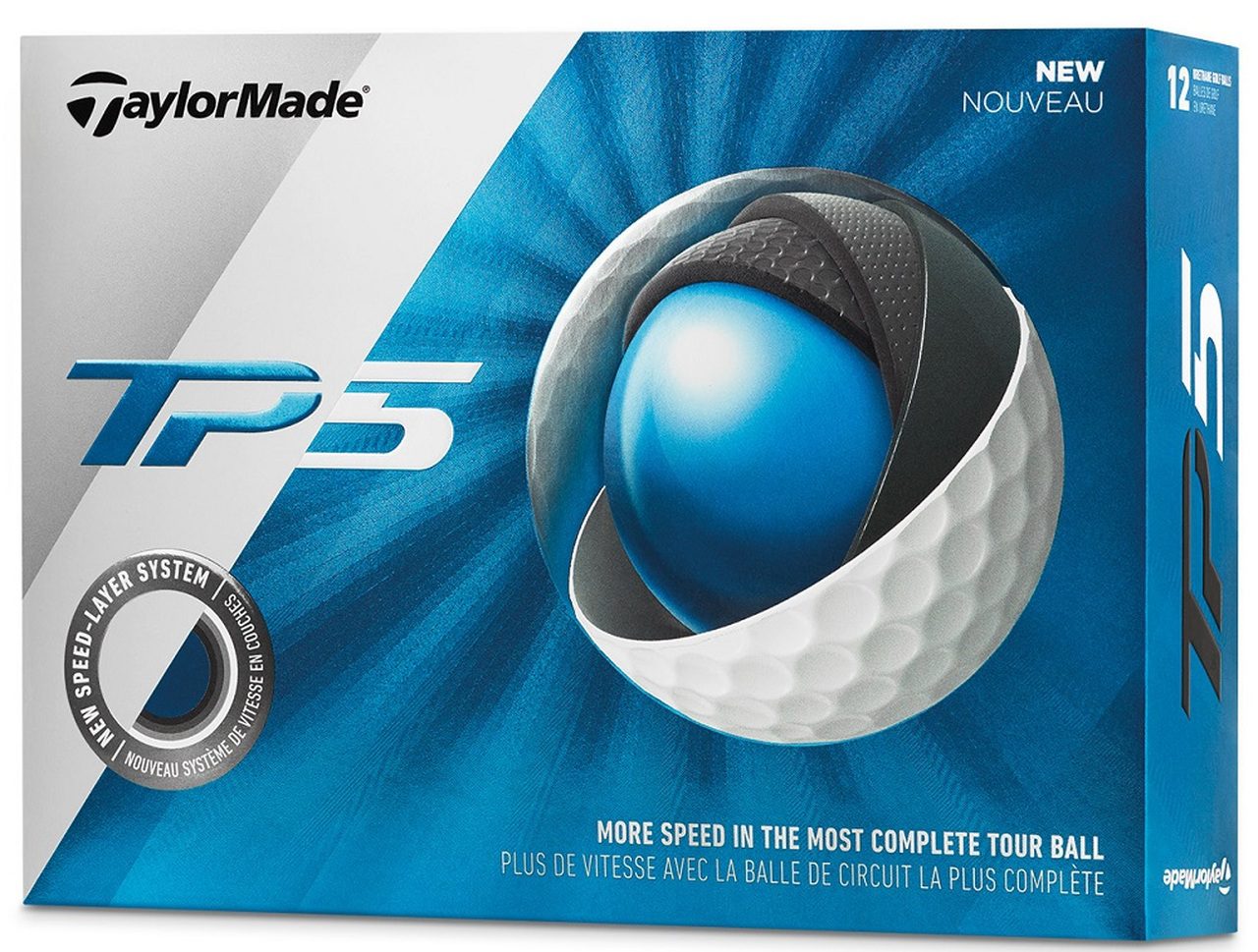 Packed with new technologies in 2019, TP5/TP5x just got even faster with a greater rebound effect and optimized spin rates. There's no ball faster, no ball longer, and no ball better than the most complete Tour ball.
The 2019 TP5/TP5x feature a new material called HFM—delivering for higher ball speed through a greater rebound effect. HFM acts like a tightly wound spring that builds energy and rebounds quickly, generating more ball speed.
The new Speed-Layer System is comprised of four increasingly stiff layers to produce more ball speed. The result is more carry distance off the tee, more control in the wind, and more spin around the greens


Before You Go!
Check out our other great Rock Bottom articles. Take a look at our article on all the info about 2K's upcoming PGA Tour 2k21 video game! As well as our article on why you should get fitted for custom clubs! And then there is also the best video games to play while stuck inside! There are also many other articles as well! Also if you enjoy any of the content here make sure you share them with your friends!