What Golf Clubs Are In Your Bag?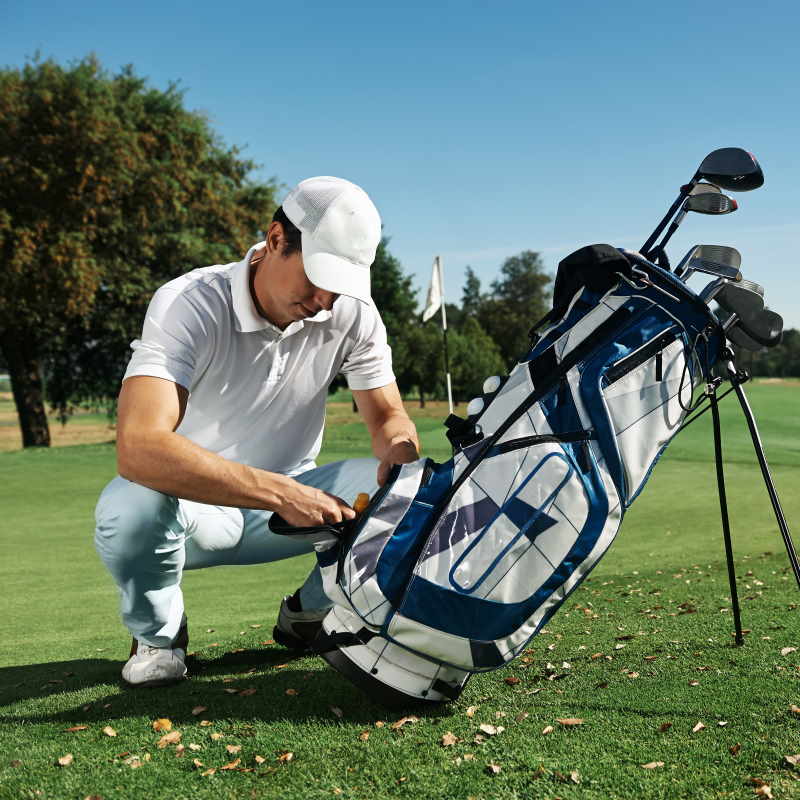 How well you play golf centers around your Golf Clubs and how well you use them. So, it's essential to understand which golf clubs you should carry in your golf bag. It's one of the most fundamental questions you may ask, and it's not always easy to answer. There are almost too many options and possible combinations, which can confuse any golfer, pro and amateur alike.
Which Golf Clubs Will You Include?
Before you even start gathering your clubs, you should first know that the U.S. Golf Association only allows 14 golf clubs in your golf bag during a single regulation round of golf. So, while you don't have unlimited options, you have enough room to select golf clubs that will support your overall golf strategy when you're playing on the golf course.
Custom Clubs and Club Fittings
With a Golf Club, you can buy clubs that are specifically crafted and fitted for you with customized clubs. The golf clubs you select will depend on your level of experience. Often, it is a good idea to go to your local pro shop and get fitted for clubs. This is one way to ensure that you are playing with clubs that fit your individual playing style.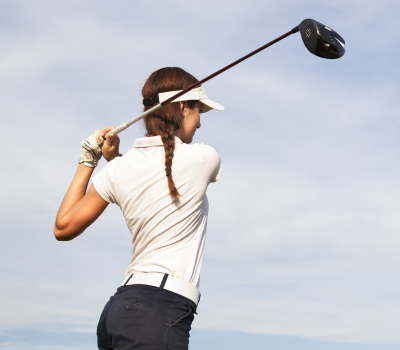 Complete Golf Sets
There are also complete golf sets available. Complete golf sets can be a perfect choice for beginners or golfers getting back in the game. This is because when you invest in a complete set, you get everything you need to hit the course and play golf.
A Standard Golf Set
The standard golf sets are designed to meet your needs by including the standard essentials: golf drivers, fairway woods, hybrids, irons, wedges, and a putter. Sets might come with 11 or 12 golf clubs covering all your bases.
If you're looking to select the 14 golf clubs to add to your golf bag, here are the basics of each type of club, including golf drivers, fairway woods, golf hybrids, golf irons, golf wedges, and putters:
Drivers
A Golf Driver is also known as the 1-Wood and is typically the longest and lowest lofted club in a golfer's bag. Often the driver is the most expensive and most important club in any golfer's set. The driver is primarily used to hit golf balls off the tee at the beginning of a hole.
Examples Of the Hottest Selling Golf Drivers Today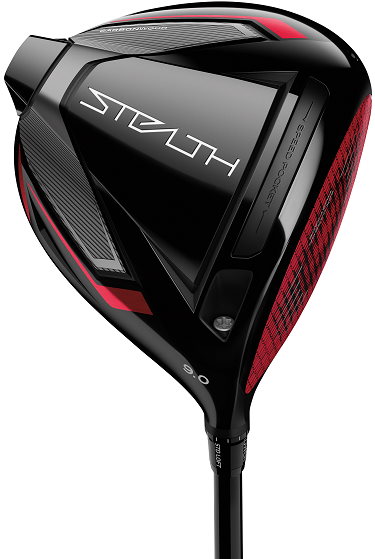 In the making for 20 years, the boundaries of titanium have been broken. Introducing the TaylorMade Stealth golf drivers with 60X Carbon Twist Face. Welcome to the Carbonwood Age.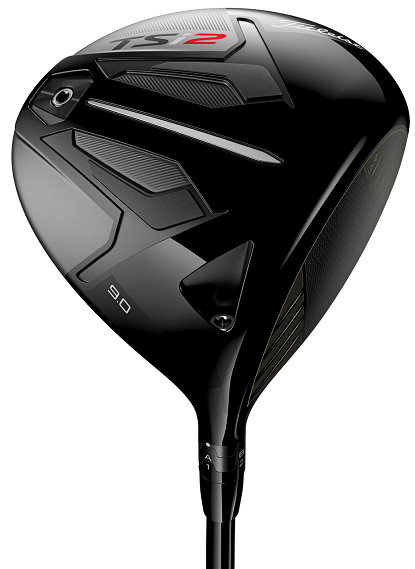 The Titleist TSi2 driver is for players looking for incredible speed and accuracy across the entire face. This driver features a deeper, lower C.G. to increase distance through a Speed Optimized MOI design.
Fairway Woods
The Driver is considered a wood, the 1-wood, but there are other woods as well. Fairway woods are the higher numbered woods in a set. And, as their name suggests, they are clubs primarily used to hit golf balls on the fairway. Although, lower-numbered fairway woods may also be used to hit balls off the tee on shorter, lower par holes.
Examples Of the Hottest Selling Fairway Woods Today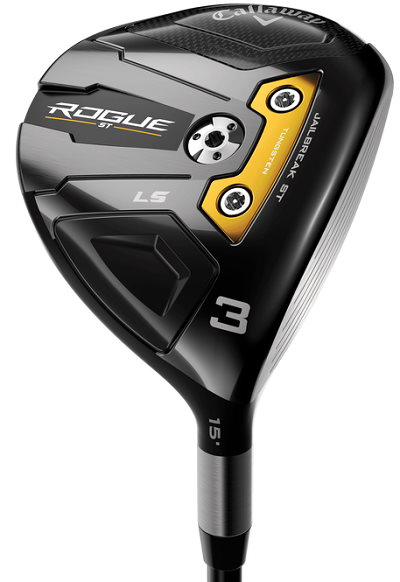 The new Callaway Rogue S.T. Fairway Woods are up to 10 yards longer. The two Jailbreak batwings are located closer to the perimeter to deliver stiffness while allowing the face to flex for increased ball speeds.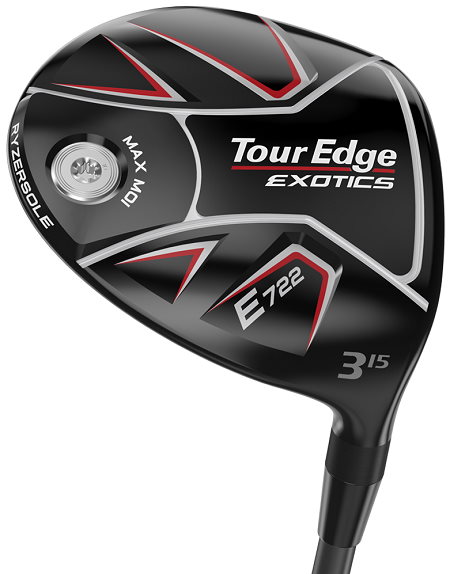 The Tour Edge fairway metal is full or the latest tech for better forgiveness and increased distance. And it features the innovative RyzerSole Technology for high-launching bombs.
Hybrids
As the name suggests, Hybrids are hybrid clubs that borrow features from both woods and irons. Typically, hybrid clubs come with a head comparable to fairway woods. However, a hybrid's weight, length, and lie are similar to golf irons.
Examples Of the Hottest Selling Golf Hybrids Today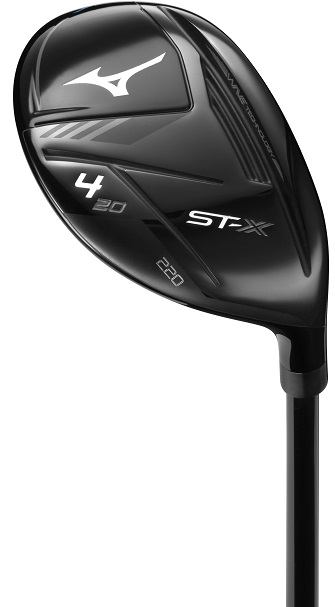 The Mizuno ST-X 220 Hybrid has strong maraging steel that allows for a thinner face for greater ball speeds. It is also optimized for MAS1C and stainless body, providing a larger COR AREA.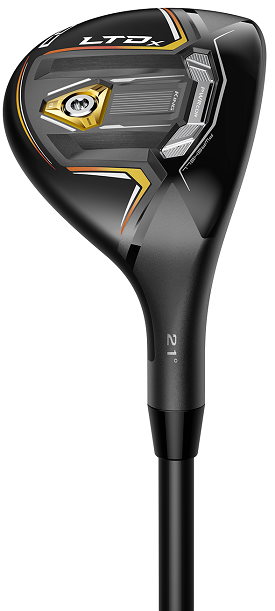 The Cobra LTDx family of clubs has been rebuilt from the inside out and delivers the Longest Total Distance by using strategic weighting, more intelligent designs, and premium materials.
Irons
Irons are some of the most used golf clubs that you can carry in your golf bag. While they were originally made with iron heads, they're now cast steel alloy heads or other metal. These golf clubs are usually shorter than woods with a higher degree of loft. You can use your irons for many different shots on the golf course.
Examples Of the Hottest Selling Golf Irons Today
With the TaylorMade Stealth Irons, you can EXPECT BETTER SHOTS MORE OFTEN! In golf, the better you hit it, the fewer shots you take, and the less you actually play golf. You can expect to play less golf more often with the NEW TaylorMade Stealth Irons!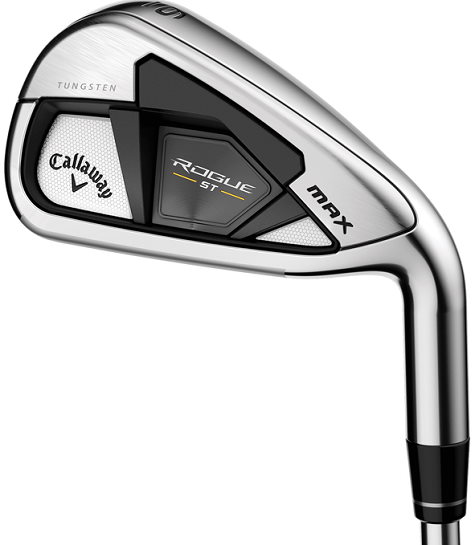 For the first time in the golfing industry, Callaway has combined their A.I. designed Flash Face Cup with high-strength 450 steel. They have continued to push innovation through patented Urethane Microsphere and have massively increased their Precision Tungsten Weighting.
Wedges
If this is the first time you've even thought about which golf clubs to put in your bag, the topic of wedges might seem a bit daunting. Just know that wedges come in a variety of lofts and bounce. You'll typically include a gap wedge, pitching wedge, and sand wedge in your golf bag, but you could consist of a lob wedge, too (Phil Mickelson's favorite!).
Examples Of the Hottest Selling Golf Wedges Today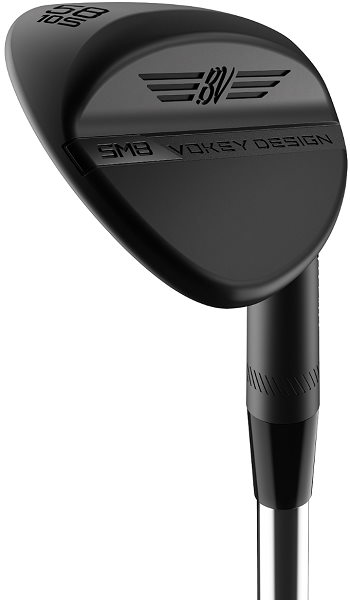 The Titleist Vokey SM8 Wedge is the Height of Innovation. Professional wedge play comes from shot versatility, distance control, and spin. The Titleist SM8 wedges are designed to help you improve in all three.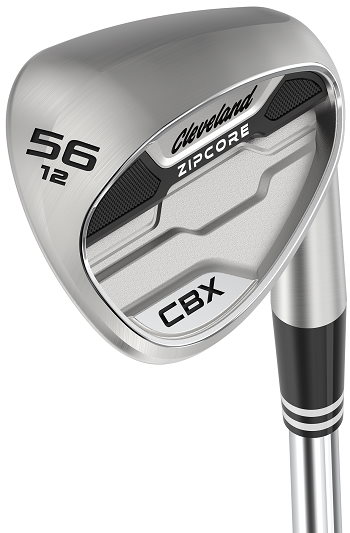 The Cleveland CBX Zipcore Wedge has the futuristic tour-tech that increases MOI while improving CoG for premium forgiveness. Introducing the brand new CBX Zipcore from Cleveland Golf.
Putters
Then, you have the putter. Historically, it used to be an iron club. Its primary use is for rolling the ball on the green in hopes of sinking the golf ball into the hole. And putters come in two main varieties, the blade putter and the mallet putter. Each type has its own characteristics, but generally, experienced players use blade putters more while less experienced golfers use mallet putters. But there are plenty of exceptions here. So, the rule of thumb is to use whatever type of putter that helps you sink the ball in fewer shots.  
Examples Of the Hottest Selling Putters Today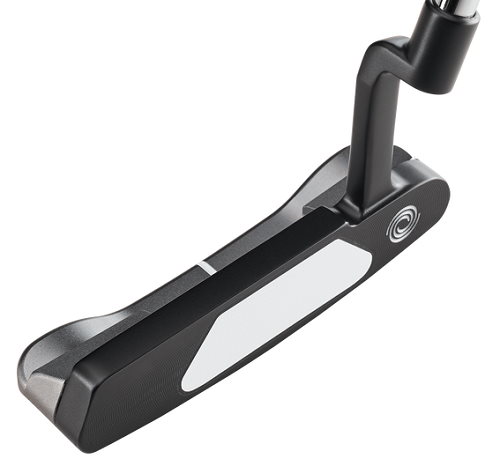 The Tri-Hot 5K One putter is a classically shaped blade putter. They are designed with a high-performance stainless steel front with unprecedented forgiveness for a blade-style putter.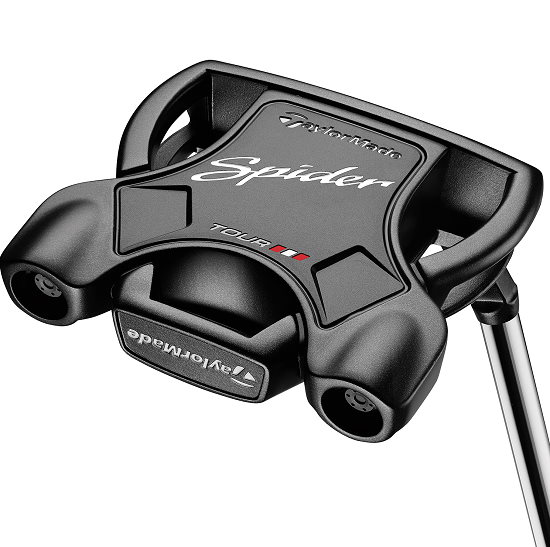 This TaylorMade Spider Tour putter delivers tour-proven performance for every level of golfer. It is a modern mallet design putter built with premium multi-material construction for increased stability and better roll.
Find the Best Selection of High-Quality Golf Clubs
At Rock Bottom Golf, we offer the best Golf Clubs you need at guaranteed lowest prices! You can rely on the quality and performance of our top golf club brands like Callaway, TaylorMade, Cobra Golf, Titleist, Tour Edge, Mizuno, Ray Cook, Cleveland Golf, and MORE! We even carry a wide selection of pre-owned clubs from all the top golf manufacturers as well. Pre-owned lets you try out golf's premium brands and technologies at lower prices that won't break your wallet. So stop by and shop from one of the largest selection of new and pre-owned golf clubs today!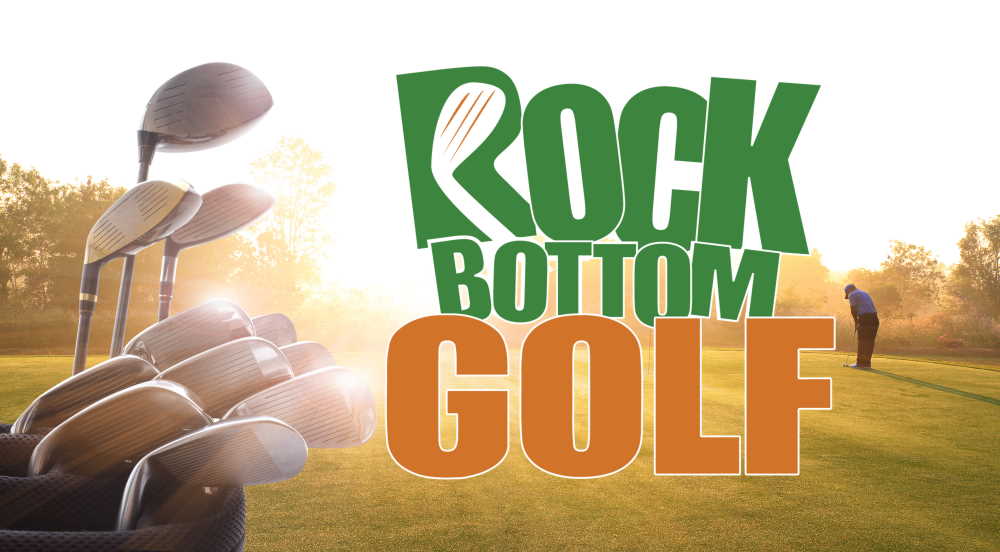 Before You Go!
What is in your bag? Do you play with a more standard set of golf clubs? Or do you customize EVERYTHING? Also, have you gone for a professional club fitting? Or do you perfect your club set using experience? We would love to hear about your club preferences and what is in your bag! Leave us a comment or two below!
Also, we have years of golfing articles here that we think you may like. Keep up with the latest and greatest golf gear like the Mizuno ST-X/ST-Z 220 Drivers! Are you just beginning in golf? Then check out How To Hit A Golf Ball: The Basics of a Drive, a Putt, and a Chip Shot! And what is with those high-visibility golf balls? Find out here: How To Hit A Golf Ball: The Basics of a Drive, a Putt, and a Chip Shot! We mentioned complete golf sets above. So here is a little more info on them: Complete Golf Sets – Are They Worth It!?