Enter to WIN a FREE Bat-Caddy Electric Cart – Here's How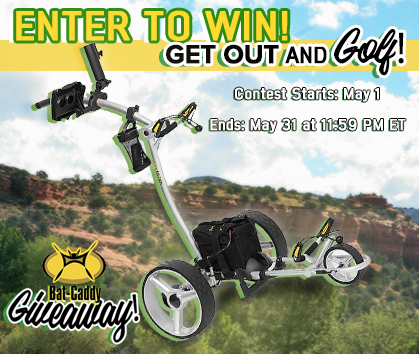 Bat-Caddy is the World's Best Value Electric Golf Caddy, a Remote Control Motorized Golf Trolley for carrying your golf bag! Enter to WIN a FREE Bat-Caddy Electric Cart daily in May and be sure to share for bonus entries to increase your chances of winning one for FREE from Rock Bottom Golf!
Enter once per day to win via Facebook! Don't delay – the contest ends at 11:59 pm EST on April 30th!
The sweepstakes runs from April 1st – April 30th at 11:59 pm ET.
You must be 18+ years old
United States Mailing Address ONLY
All entries will be used and the drawing will be random.
All you have to do is enter your email address. No purchase necessary! If you are chosen as a winner, the email address you submitted will be used to contact you to obtain an address to send the prize.
Not on Facebook? That's ok! Go here to enter!
The sweepstakes only lasts until 11:59 pm on April 30th, so enter quickly for your chance to win! Enter to win via Facebook today!
Bat-Caddy Electric Cart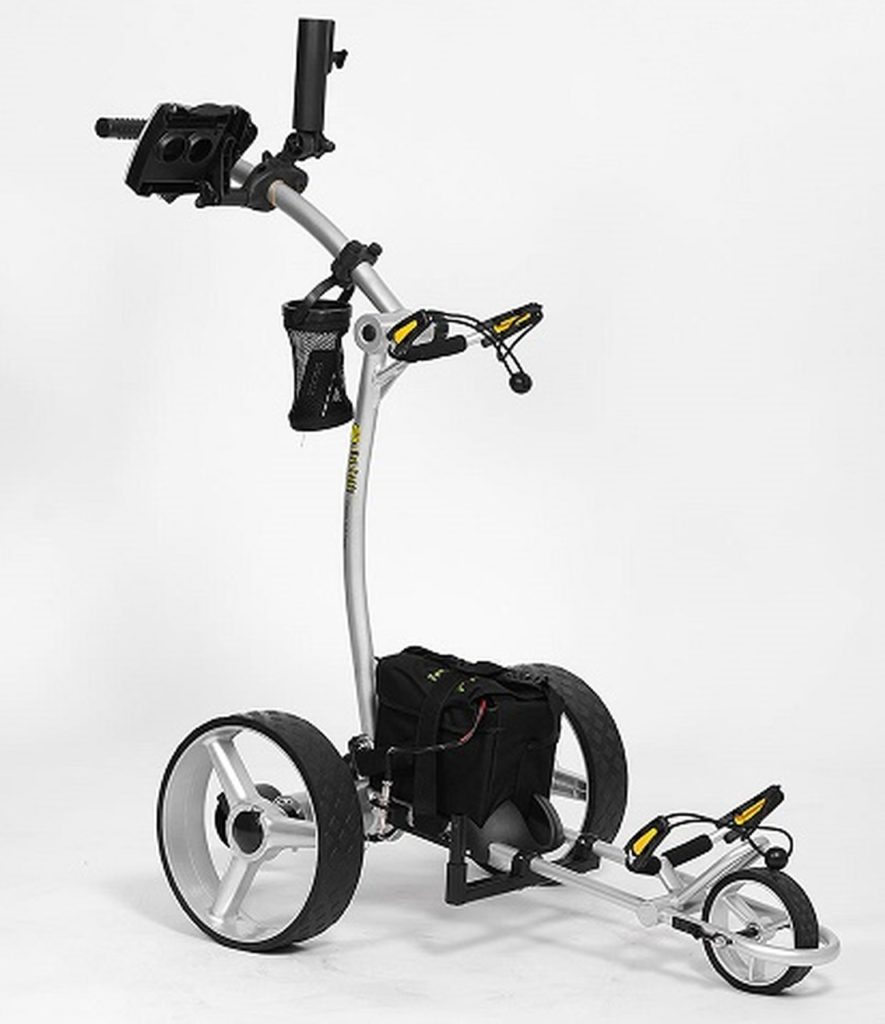 High Tech Aluminum Alloy Frame and Stainless Steel Components – Extreme light weight, durable, European inspired, sleek, minimalistic design. Durable and strong components are the key ingredient for a high quality caddy and a lasting positive experience. Bat-Caddy uses only high grade aluminum and stainless steel for its key components, such as the frame, gear boxes, motor housings and axles.
Off- Power Freewheeling Mode Feature – The caddy can be accelerated and slowed down via the handle rheostat control manually.
Seamless Speed Cruise Control Engages wheels slowly- The Bat-Caddy won't "jump" or get away.
Cruise Control Function: Allows you to stop and restart the caddy with a press of a button on the handle, so you don't have to adjust the speed after every stop
Easy One Piece Two-Click Fold Design – collapses into one piece

Enter to WIN a FREE Bat-Caddy Electric Cart Before you go, check out our other great Rock Bottom gear articles. Take a look at the new Wilson LaunchPad Driver. And then there is always the blog about which golf courses are open in the states and the many other articles as well! Also if you enjoy any of the content here or any of our other blog posts make sure you share them with your friends!