Golf Shoes 101: A Quick Guide
Check out our golf shoes guide below before you buy… from Rock Bottom Golf.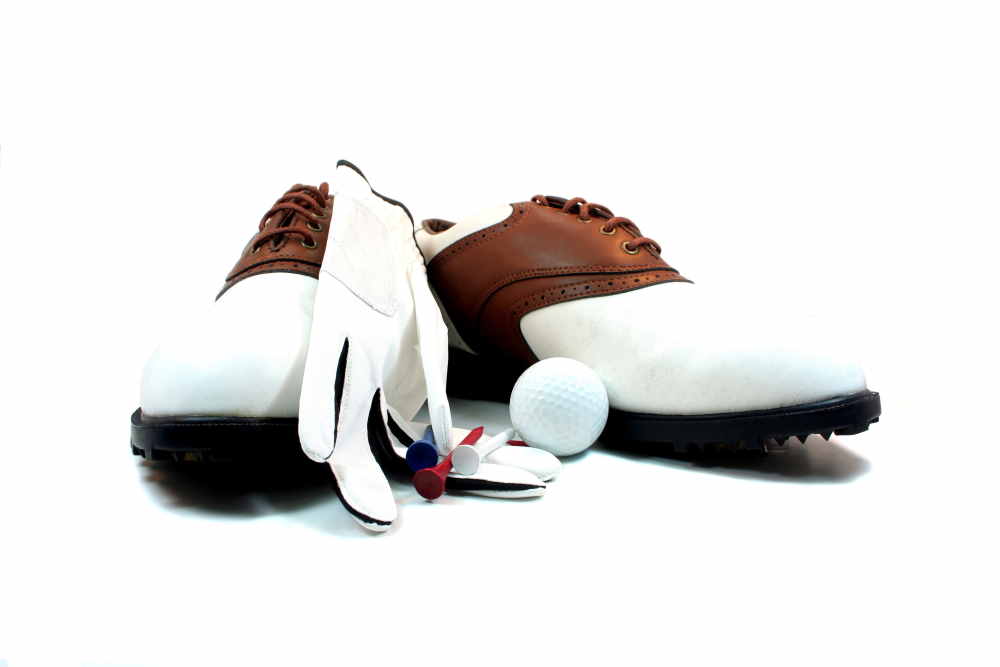 Most golfers start without the use of Golf Shoes or other specialty clothes. While there is no official uniform for most golfers on the golf course, golfers are often associated with a specific attire based on tradition and good etiquette rules. Whether you're a pro or still a beginner, Golf Shoes offer the best look for every style, regardless of whether it's casual, or athletic.
By understanding the history of Golf Shoes, you'll gain a better understanding of how important your footwear and attire are to your comfort and success as a golfer. But we'll also explore the best shoes currently available, with guaranteed low prices from RBG.
What are Golf Shoes?
Golf Shoes have long been used as an effective solution for comfort, warmth, and performance. The earliest golfer shoes probably appeared around 1857, referenced in The Golfer's Manual to shoes with "small nails or sprigs." Back then as well as today, golf footwear is designed to allow golfers to walk over the slippery greens on the golf course with stability and traction.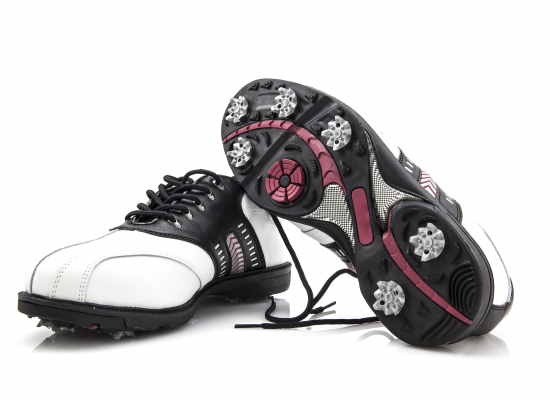 Some golf courses require a dress code, including the requirement for proper golf shoes. But most courses allow sandals, sneakers, and leather shoes. 20% of courses require golf shoes on courses. Professional golf tournaments also include guidelines for golf attire and shoes, often in line with tradition. Golf may not be as elitist as it once was, but Golf Shoes are still a part of a tradition that includes what you should and should not wear on the golf course, particularly in more restrictive environments.
What Are the Best Options in Golf Shoes?
Top brands like FootJoy, Callaway, Adidas, Puma, Etonic Golf, and New Balance make the best Golf Shoes globally. They offer the modern, comfortable fit you need for all temperatures. And they provide the flexibility, durability, and performance you need for long days on the golf course. Golf Shoes are produced with traction in mind as well, either being spiked or spikeless. When you're looking for the best Golf Footwear, look for the options that will best meet your needs when you're out on the golf course.
Whatever you select, golf attire is unique and personal. You'll find the brand, style, and function that's right for you at Rock Bottom Golf. We also offer sizing and brand recommendations to help you achieve the golf course's performance edge and functional difference.
A Few Top Golf Shoe Picks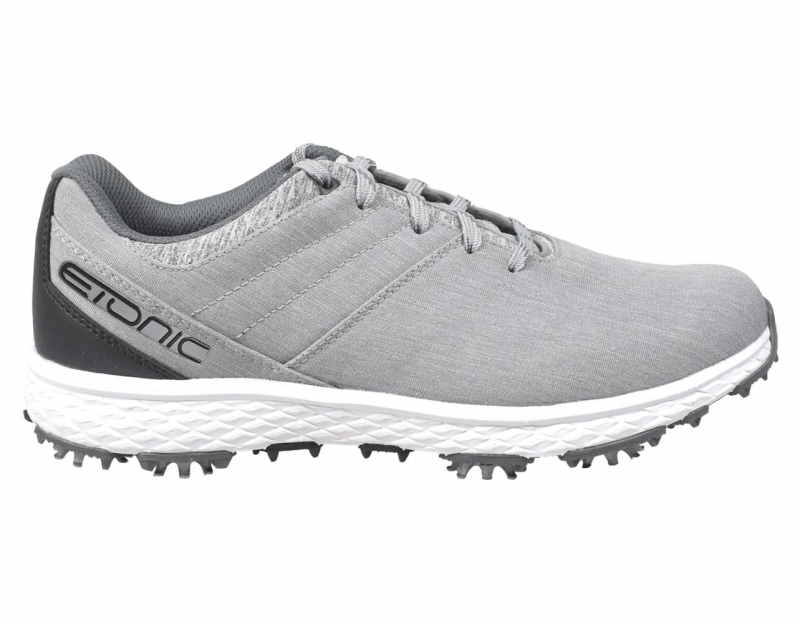 Etonic Golf Stabi-LIFE Shoes – The Etonic Stabi-LIFE shoes feature a waterproof flexible fabric upper and a soft ETHER FOAM midsole. They also come with eight removable spikes to keep you stable throughout your whole round.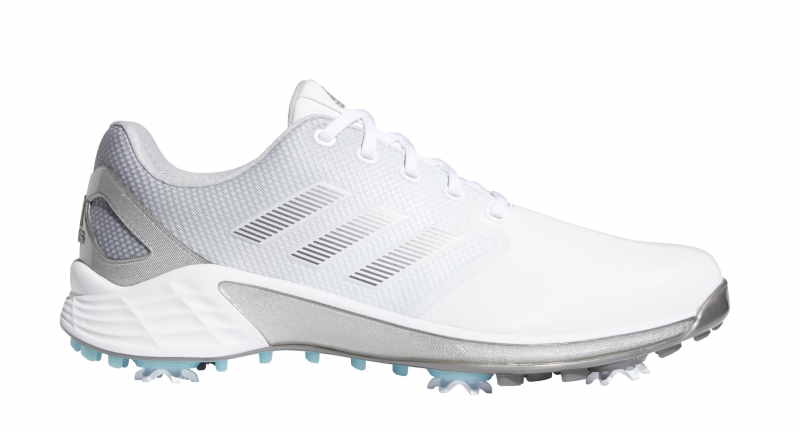 Adidas Golf- ZG21 Shoes – The Adidas Golf Zg21 Shoes provide lightweight stability on every shot. And they easily grip the greens and fairways with stable low-cut cleats. These Adidas shoes also come with a 1-year waterproof guarantee!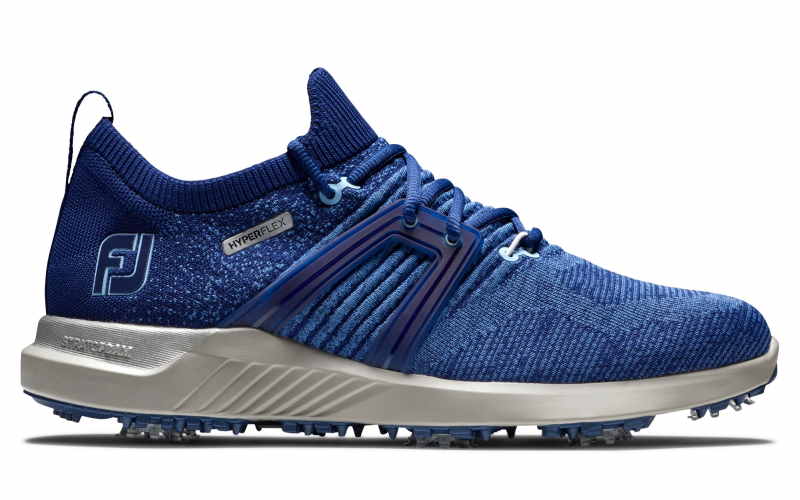 FootJoy Golf- HyperFlex Shoes – The FootJoy Golf HyperFlex Shoes are the lighter, more flexible, and softer version of the #1 shoe in golf. They feature maximum comfort, performance, and complete support.
Next Step: Find Your Next Pair of Shoes
At Rock Bottom Golf, we offer the best Golf Footwear and golfing apparel at discounted pricing. That's why we provide an extensive range of Golf shoe options from top-rated brands to ensure you find the high performance and unquestionable quality you expect.
We focus on innovation and cutting-edge gear, but we also do our research to offer you the top-rated Golf Footwear on the market! Shop from our wide selection of popular Golf Shoes and other high-performance golf equipment at RBG. You can rest easy that you are getting the best prices anywhere with our Low Price Guarantee!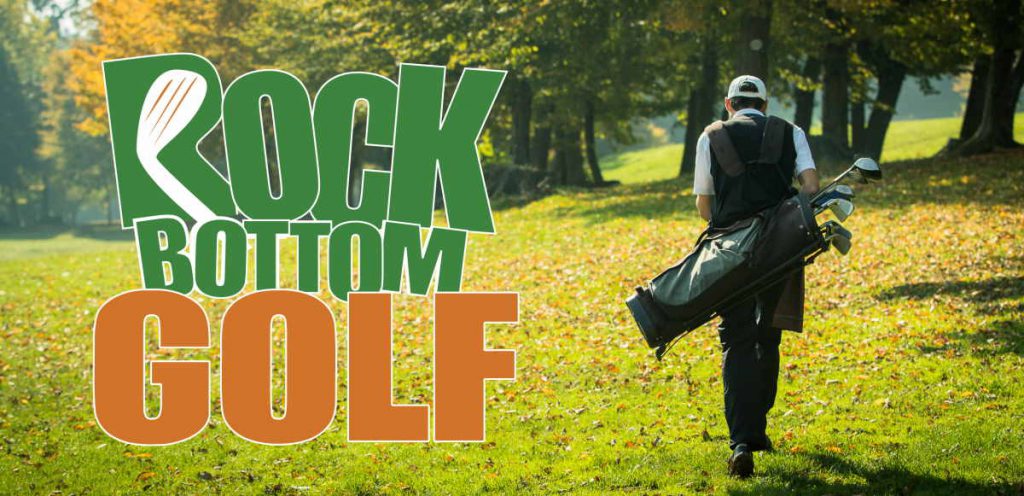 Before You Go!
What shoes do you use while playing? Do you use shoes specifically designed for the game or more generic athletic shoes? Also, do you stick to one brand of shoes typically or are you more brand agnostic? We would love to know! Tell us your golf shoe preferences down below in the comments!
Also, before you go, don't forget to check out some of the other great articles here. Are you looking for some Fall golfing essentials? Take a look at Fall Golf Essentials – The Gear You Gotta Get! Maybe you are looking to get away and try some golf in a more exotic location? Try Golf Courses In Exotic Locations! Do you use golf electronics while playing? We have an article about Golf GPS Watches 101: What to Know! Should you play used golf balls? Find out here: Used Golf Balls – Should You?