Fall Golf Essentials – The Gear You Gotta Get!
It's the return of the fall season. Once again, the Tour has slowed down, but not me! I love fall golf! A few of my favorite golf courses are up in New England. Check out the post, and let me know what you think!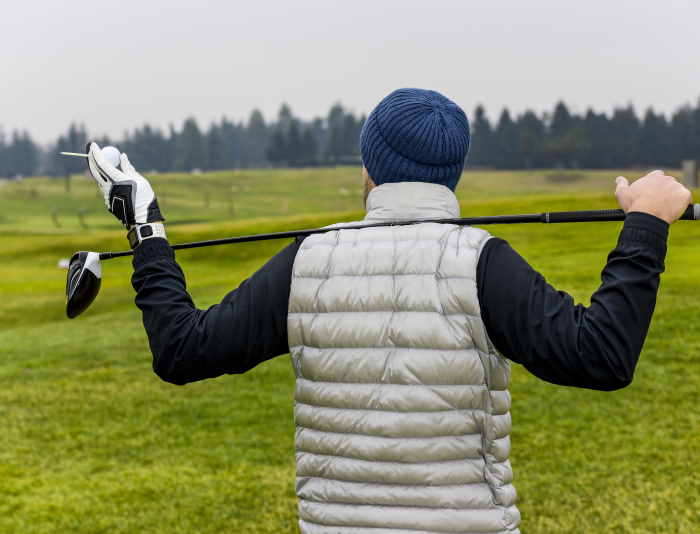 Here's quick fall golf buyers guide from the Cave to help you prepare for the cooler months and allow you to get the most out of your autumn golf outings! These are also great ideas for golf gifts for those fellow golf buddies and acquaintances.
Fall Clothing
It gets chilly out there on the green, so you'll want to dress in layers.  Outerwear such as the FootJoy Golf Performance Windshirt Vest for men or the Etonic Golf- Ladies Long Sleeve Pullover for the ladies are must-haves, so you can stay warm and dry out on the course! Please keep your hands from freezing with Ray Cook Stormy Weather Winter Golf Gloves and line your pockets with our reusable Titleist Golf Hand Warmer. When it's freezing, warm up with outerwear from Mobile Warming Gear with battery packs to keep you warm wherever you go!
Don't forget your feet! Crisp fall weather can turn wet-and-soggy or freezing quickly. So stock up on warm, moisture-wicking socks and waterproof golf shoes. Nothing makes a round of golf more miserable than wet, frozen feet. Plus, the more comfortable you are, the better you will play!
More Fall Clothing Essentials for Golf

Etonic Golf Waterproof Rainsuit – Don't let a little bad weather get in your way and ruin your game! The Etonic Golf Rainsuit will shield you from some of the harshest conditions, keeping you dry and comfortable.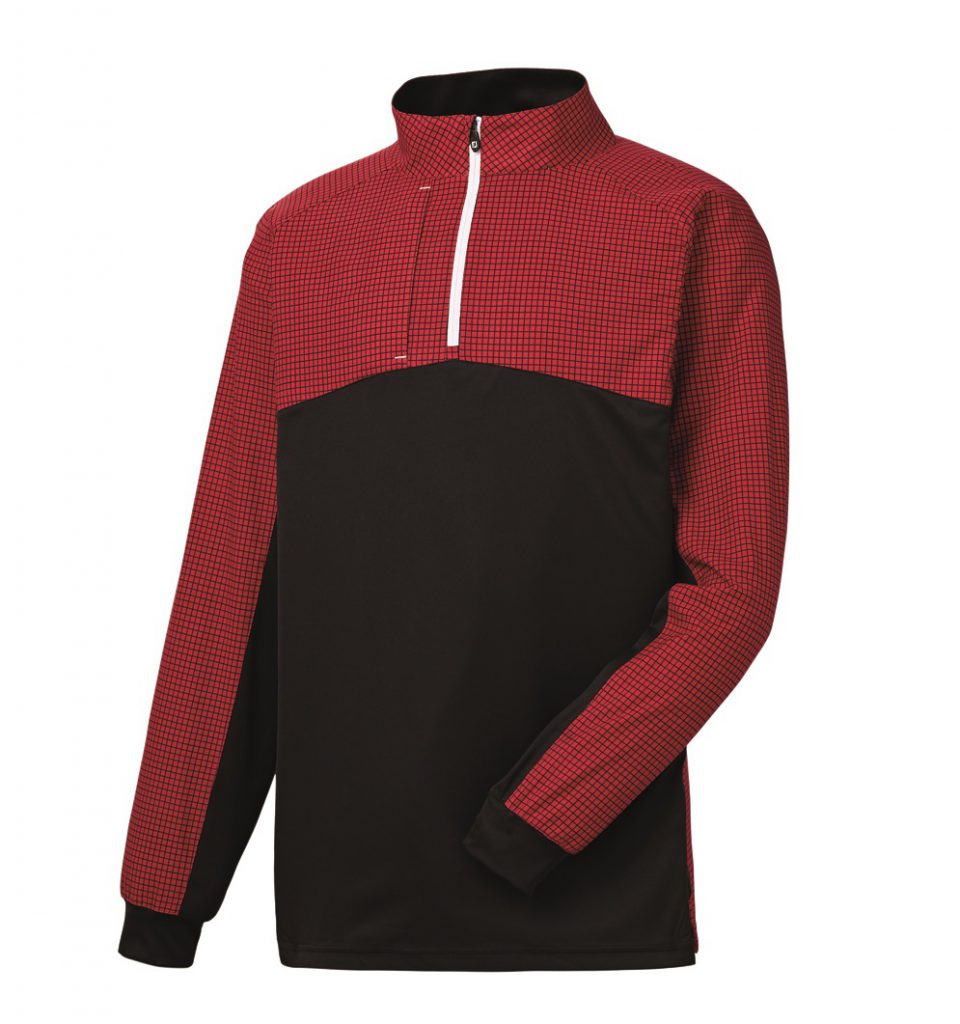 FootJoy Golf HyperFlex Pullover – Layer up before you get to the course with this FootJoy Hyperflex Pullover. It is made of lightweight material that delivers a protective outer shell.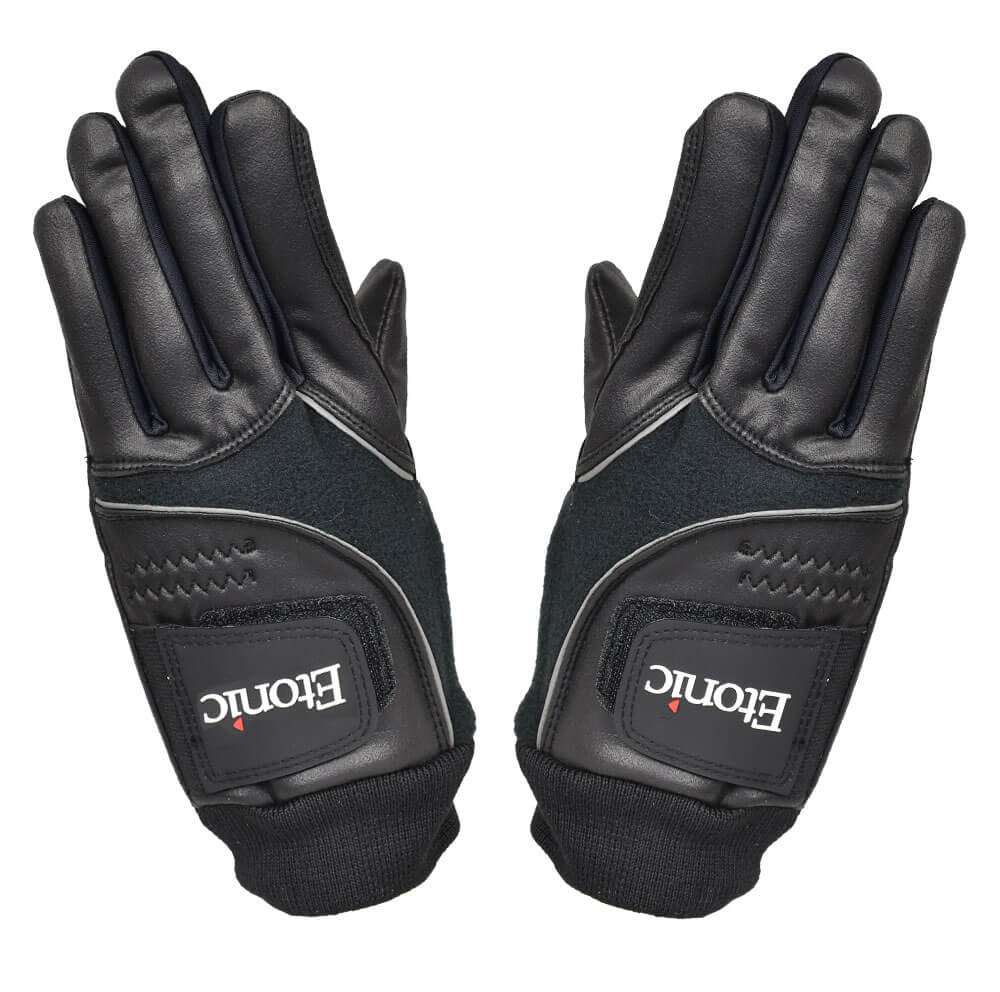 Etonic Golf Stabilizer™ F1T Winter Gloves – Keep your hands warm while playing golf. These Etonic Winter Gloves are made with a fleece inner to protect your hands from the cold.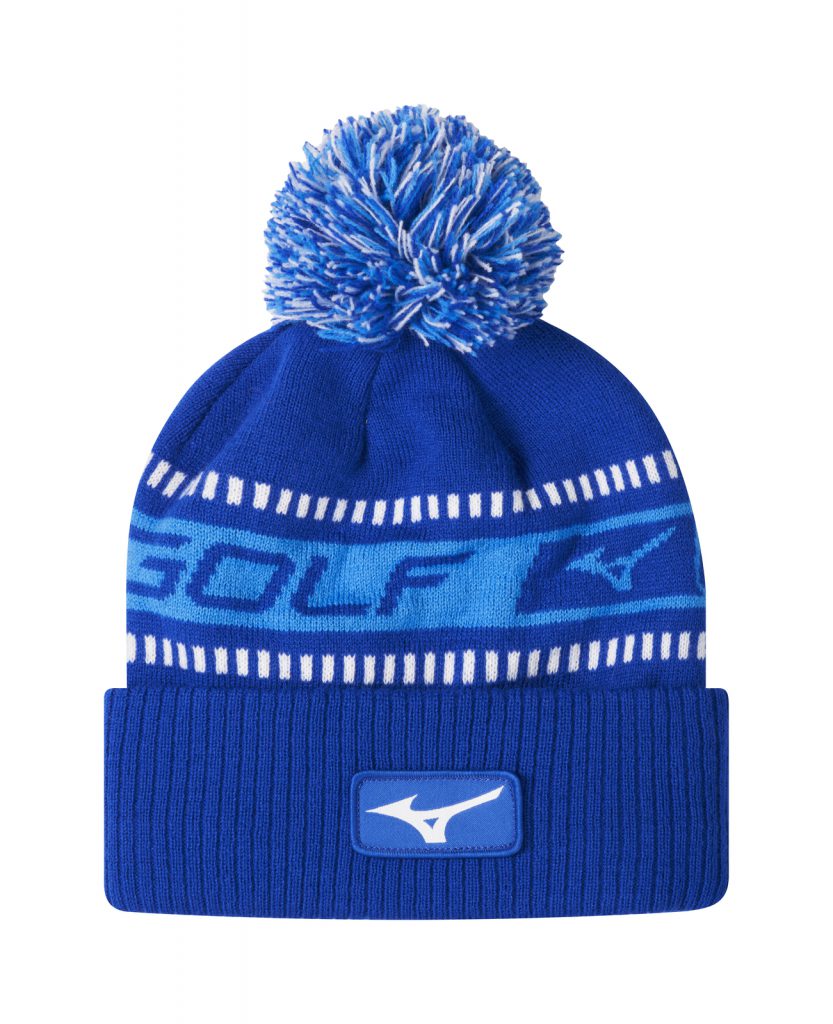 Mizuno Golf- Tour Knit Pom Winter Hat – Keeping your head warm is essential to playing a full 18 holes. This Mizuno winter hat has a fleece liner and is stretch fitted to keep the cold air out.
Fall Cart Accessories
For those especially brisk days, check out golf cart heaters. We have the Mr. Heater Portable Cart Heater in stock. Add on the Flip Fore Covers EZ Go RXV Cart Slider Cover, which is the perfect way to keep warm even in below-zero temperatures!
Fall Gear Protection
Also, don't forget to protect your gear while you are out on the course. DrizzleStik Flex Golf Umbrella shield your clubs from the elements, while golf headcovers protect your clubs from the wind and rain.
Fall Balls
Starting in late fall, switch from white golf balls to orange or yellow. In the Northern Hemisphere, the sun gets so low in the sky that it can be challenging to see a white ball in the rough due to the glare. With a yellow or orange golf ball, you can easily see your golf ball and find it while you're out on the golf course.
Colored Golf Balls for Fall
Bullet .444 Distance Matte Colored Golf Balls – the Bullet Matte Colored Golf Ball delivers premium distance and feel! They have a Reactor Core and a Dual Radius Dimple Pattern to go noticeably longer distances!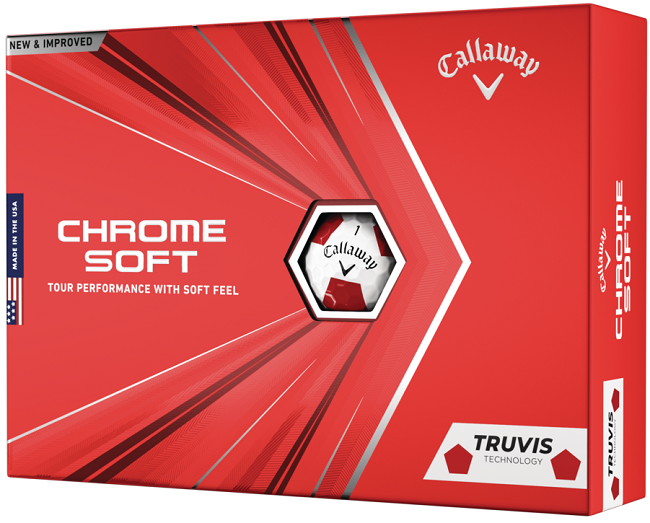 Callaway Chrome Soft Truvis Golf Balls – The Callaway Truvis Golf Balls take golf ball performance to the next level with an increased focus on visibility. Get longer distances with a consistent trajectory from the optimized Aero design.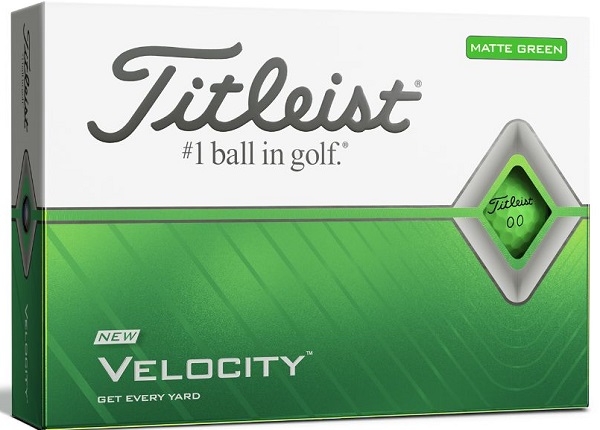 Titleist Velocity Color Golf Balls – The Titleist Velocity Color Golf Balls are built with a high-speed core and advanced aerodynamics. And get that Titleist golf ball performance in a matte-colored ball to match your personality.
Fall Bags
When your golf course switches to a 90-degree cart rule or they forbid golf carts altogether for fall golf, switch to a carrier or stand bag. Be sure to check on the golf cart policy for your local golf course to find out how seasonal changes may affect your experience. Then you can be prepared with a new golf bag if needed.
Remember to pack a good camera or install a good camera app for your cell phone. Fall is the most beautiful time of year for golf. Take pictures to capture the moment and remember it, then use those pictures to make your friends jealous.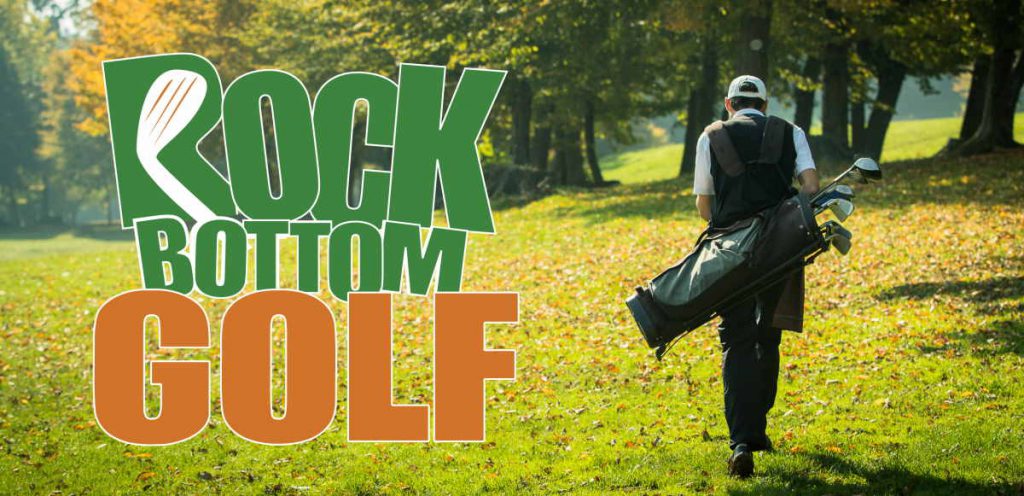 We offer a wide range of golf gear, including golf drivers, golf balls, and other popular equipment — with great golf gift options for all those essential golfers in your life. Explore our massive collection of Golf Drivers from top brands like Callaway, Cobra King, Mizuno, PING, TaylorMade, Titleist, Wilson, and more — at guaranteed lowest prices.
Before You Go!
We would love to hear how you continue to play during the Fall season! Are you in a warming climate where you don't need to worry too much about staying warm and dry during Fall? Or are you in an area where the cold and rain (or even snow) come to ruin your golf outings? Let us know down in the comments!
Also, don't forget to take a look at our other great articles here! Get the skinny on golf apparel in general by reading Golf Apparel 101: What You Should Know! Or take a look at some of the more exotic golf courses by clicking on Golf Courses In Exotic Locations!