Mizuno RB Tour Golf Balls Spotlight
Welcome back, Rockheads! This year, Mizuno launched their first global tour ball, the Mizuno RB Tour Golf Balls. They come in an RB Tour model with softer compression and the RB Tour X model with a firmer compression. Depending on whether you need more ball spin or less ball spin, more ball speed or less ball speed, and more control, Mizuno has you covered with either the Tour or Tour X models.
So take a look at the features and review videos below and find out if the RB Tour Golf Balls will fit into your game! Do you think Mizuno is on to something with their 33 Dimple Pattern? Will Mizuno become a bigger player in the golf ball market? Tell us what you think in the comments!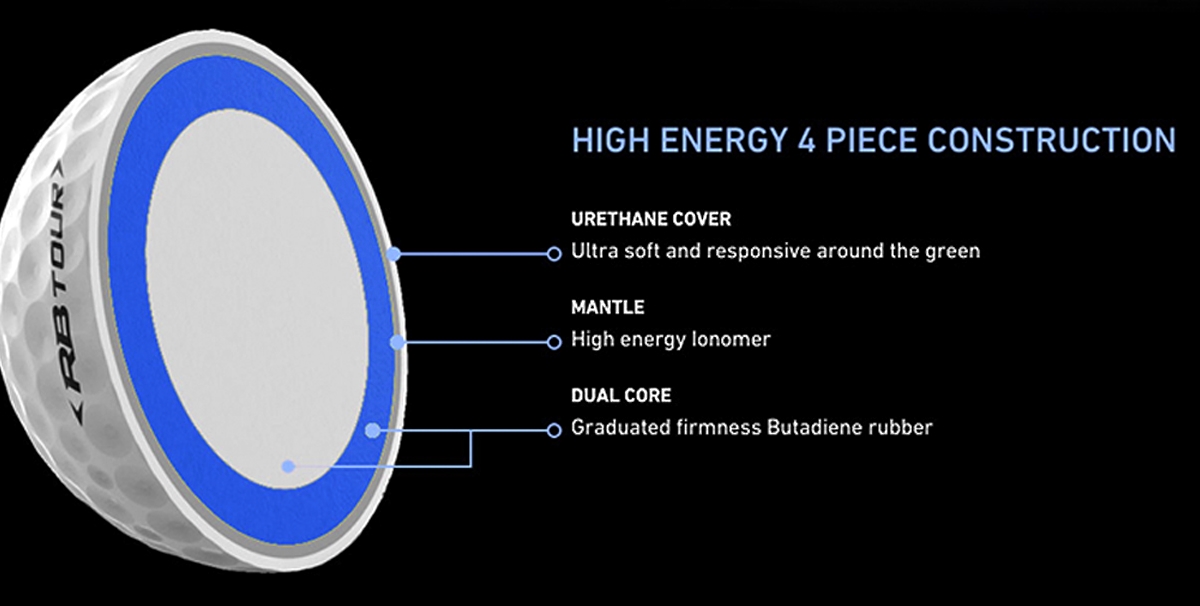 Mizuno RB Tour Golf Balls Feature Highlights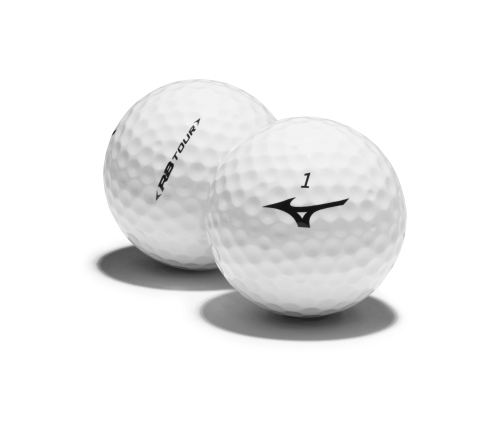 4 Piece Construction – The RB Tour's four-piece construction provides stability during high ball speeds.
330 Dimple Pattern – The 330 dimple pattern creates even more ball flight stability.
A fast tour ball that performs better in windy conditions – Mizuno's drag-reducing C-Dimple helps the ball perform better in windy conditions.
Soft and responsive on the greens – A four-piece construction and high traction urethane cover gives the RB Tour Ball better performance around the greens.
Refined Urethane Cover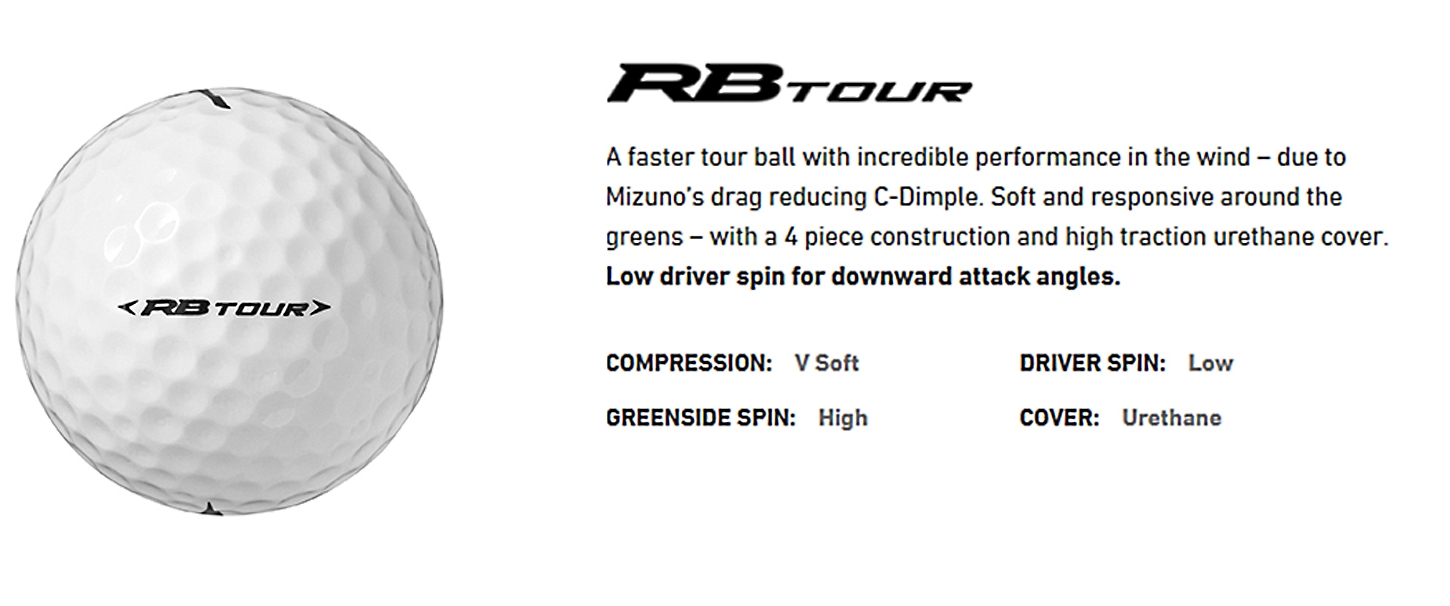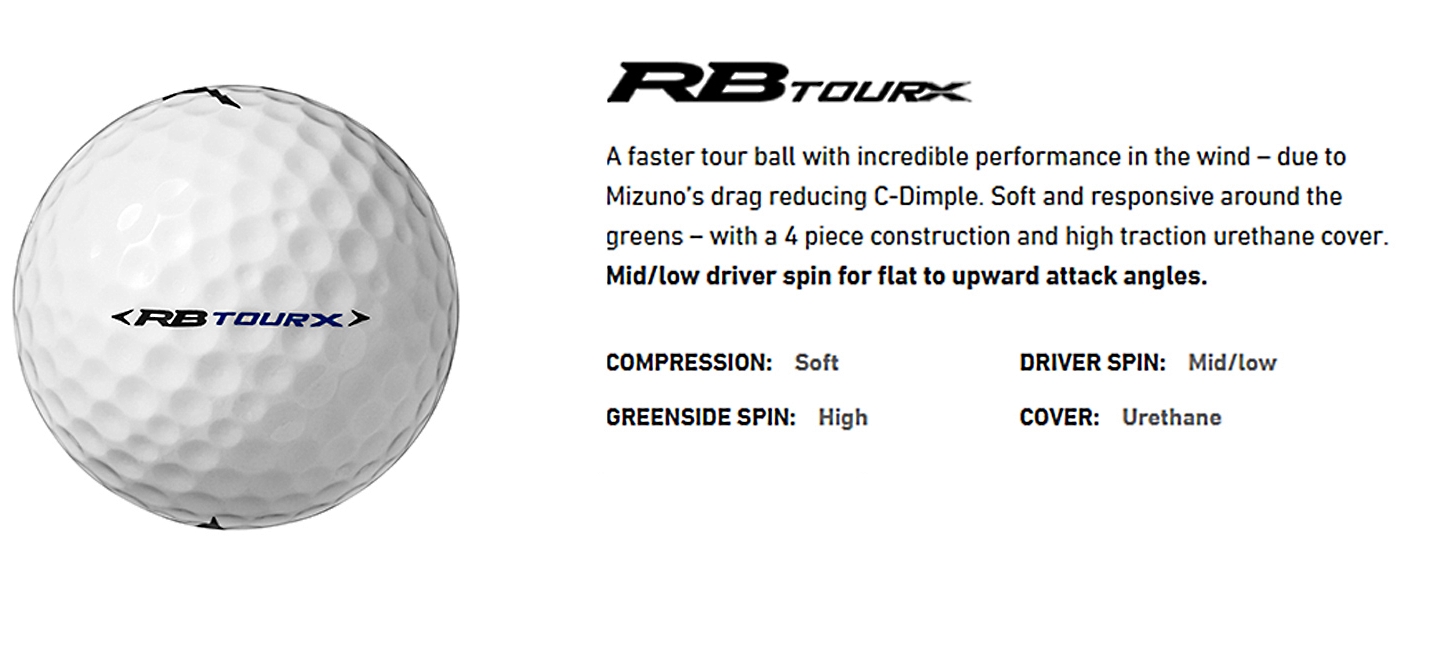 Mizuno's new Cone (C) Dimple is the result of 12 years wind tunnel testing at Mizuno's MT (Mizuno Technics) test facility. The C-Dimple creates more trigger points to keep fast flowing air close to the ball's surface for longer – simultaneously reducing drag, and strengthening trajectory.
Mizuno Golf
Mizuno RB Tour Ball Review
TXG Tour Experience Golf reviews the new RB Tour and Tour X balls with a little help from Chris Voshall from Mizuno. Chris goes over and highlights all the design feature and tech found in these balls. He also talks about what the differences are between the two models. Take a look to get the full scoop!
Products Highlighted in this Article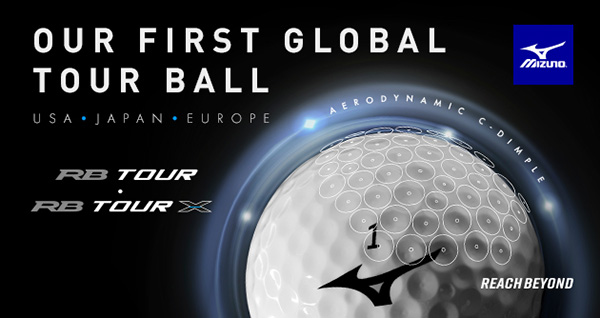 Want more Mizuno? Take a look at the ST190 Drivers, the S18 Wedge, the JPX919 Irons, and MP 18 Irons posts before you go!