5 Ways to Improve your Golf Game this Winter: Winter Golf Practice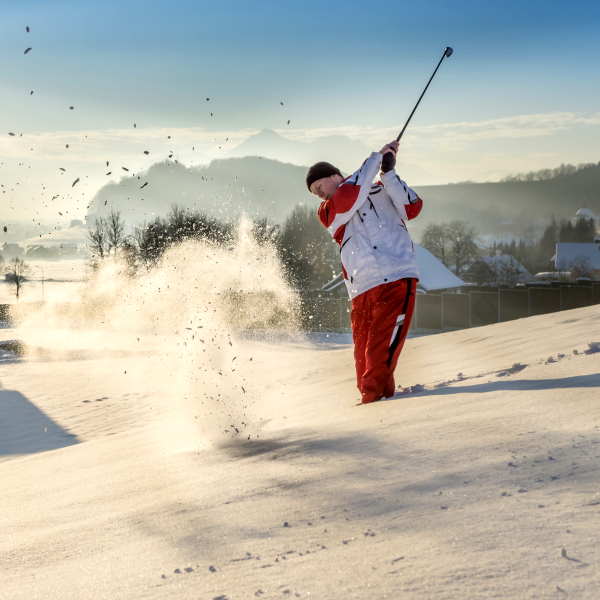 Winter is an excellent time for many sports, just not for golf. Blustery cold days and intermittent waves of ice and snow set the stage for skiing and snowboarding, not teeing off on lush sunny greens. Nevertheless, keeping your golf skills sharp during the winter months is still essential. Here are five winter golf practice tips to improve your golf game during the winter.
Practice Your Putting
Since you don't have to be outside to practice your putting, doing it inside during winter can keep your putting game sharp. Of course, if you are practice your putting, you want to do it right. Use quality golf balls and an indoor putting mat to get the most out of your indoor winter putting practice.
Indoor Winter Golf Practice: Putting Practice Essentials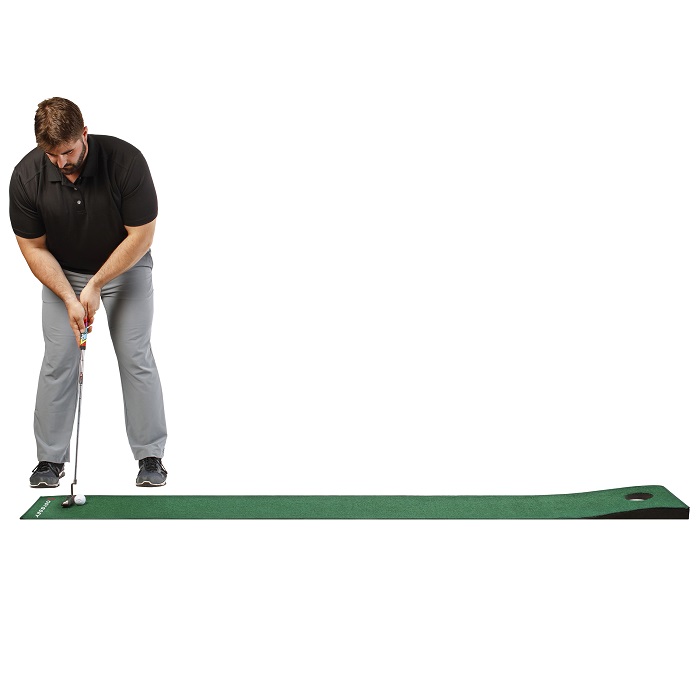 Take your putting game to the next level with the Odyssey 8' Putting Mat! Created with a ramp incline to help build speed and sharpen aim. Perfect to play indoors or at the office!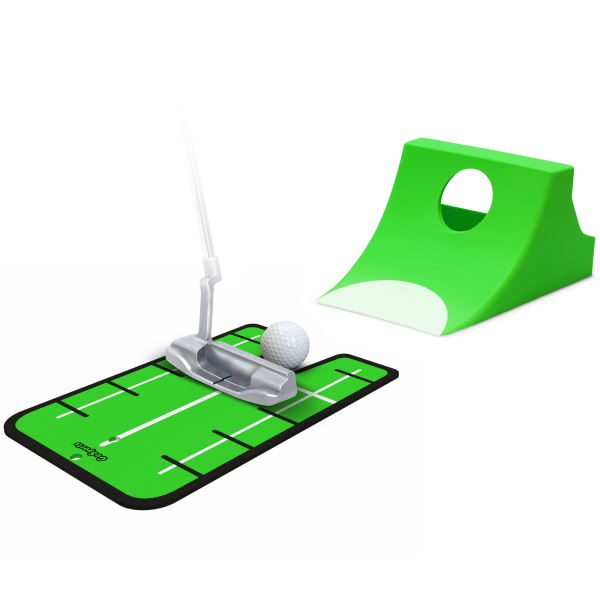 The GoSports Puttster is a training system that is guaranteed to improve your putting. You will see improvement in both the alignment, speed, and accuracy of your putts. This is a must-have for golfers of all abilities!
The ERC Soft is Callaway's longest golf ball with soft feel The E.R.C Soft delivers an incredible combination of soft feel, durability, and excellent greenside control.
Another key to putting practice is to make it easy and convenient to do so. Make sure you have those putters stationed at home AND office so you can train anywhere. Even hitting a ball on the carpet into a cup could be the skill practice you need to elevate your game when the weather warms up.
Go To The Driving Range
Even if the weather is a little brisk, you have to practice those drives. There is no better way to work out with that Tour Edge EXS 220 Driver than with actual practice. More importantly, it would help if you had repetitions to perfect your form. It is also great exercise and an incredible stress reliever. This brings up an important question? What if there are no indoor driving ranges near you, or it is just too cold for the outdoor driving range?
Believe it or not, you can still practice. An indoor golf net is a great way to practice those powerful drives right in your home. The Callaway Golf Base Hitting Net will allow you to power those drives right from your living room.
Practice Your Chipping 
Chipping is a skill you can practice in winter. Just like hitting nets for practicing your drive indoors, there are also special chipping nets that will sharpen that skill, too. One example of a chipping net that's new for 2022 is the Izzo Golf A-Frame Chipping Net! This chipping net can help you improve your short game and lower your score when you do make it back out to the golf course.
Check Out Some Ladies Winter Golf Practice Apparel Ideas Here!
A Few More Indoor Golf Practice Nets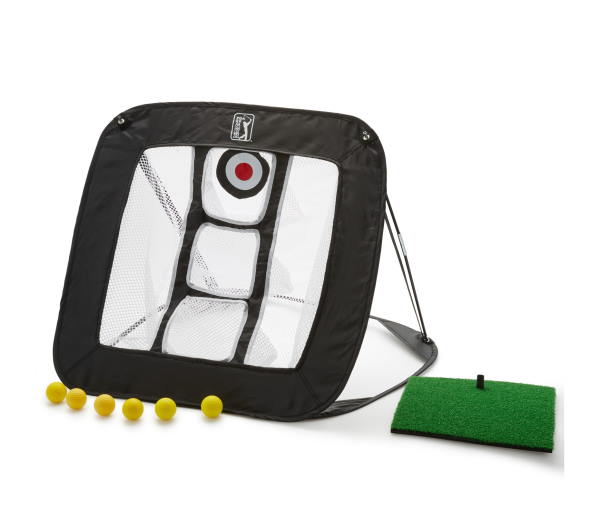 Practice makes perfect, so you'll be well on your way with the golf chipping net from PGA TOUR. Improve your chipping accuracy with this portable net that includes a collapsible design with three targets, six practice balls, and a chipping mat. A fun and convenient way to work on your short game indoors!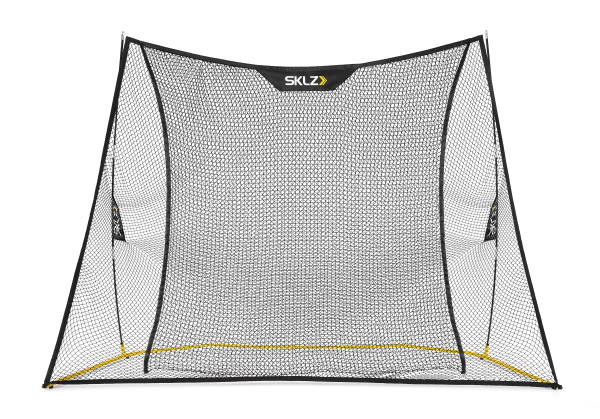 The SKLZ Home Range Golf Net is the perfect net to work through every club in your bag from the convenience of your home. Featuring a large, dual net, the Home Range Golf Net provides a smooth ball return for the biggest drives and softest wedge shots. Built with a large net to provide enough space to start shaping your draw or fade, you can easily perfect your golf technique without having to retrieve your ball.
Review Golf Techniques
Never forget the mental game of golf. Use the wintertime to learn new techniques and drills to improve your game. There are scores of books, programs, YouTube videos, and more. All are designed to do one thing. Help you golf better. You can also hire instructors to help you practice your golf game. Again, if the weather is too frigid, you can also use virtual golf instructors.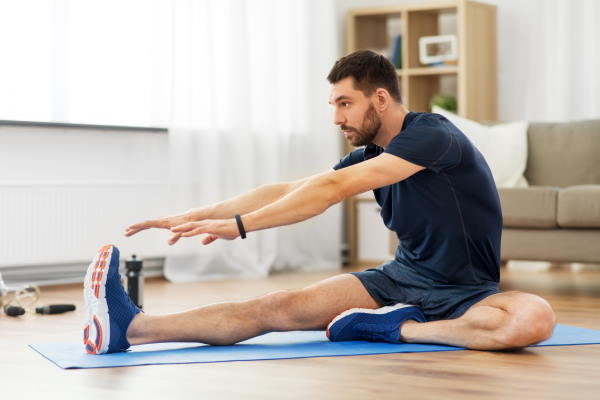 Physical Fitness And Flexibility
Beyond driving, putting, and chipping, golf is still a sport. Like any sport, both your physical fitness and flexibility will impact your performance. You want to make sure you have enough endurance to make it all 18 holes from walking, swinging, and braving the weather. A part of your winter golf practice routine should involve going to the gym or going for walks can keep you fit and ready for the new golf season.
Another important area you do not want to neglect is your flexibility. Regularly stretching is essential for your swing. Stiff joints and muscles are going to limit your swing. Even if you do not always make the gym, be sure to stretch.

Before You Go
What is your winter routing? Do you keep your golf skills as sharp as possible during the winter, or do you wait for the weather to warm back up before you start practicing again? Let us know your winter golfing practice habits down below in the comments!
If you like this article on Winter Golf Practice ideas, check out some of our other great articles! Your Most Popular courses! v.2! Ladies Winter Golf Outfit Guide: What to Wear During the Winter Months! What Golf Clubs Are In Your Bag?