On The Range-2019 PGA Championship

On The Range-2019 PGA Championship
This week we go On The Range-2019 PGA Championship. The PGA Tour stops this week in New York at Bethpage for the 2nd major of the year. Our predictions this week we are not picking the favorites, Tiger Woods (10/1), Dustin Johnson (10/1), Rory McIlroy (12/1), and more. This is going to be the week of the underdogs with Francesco coming out on top. Want more information on the PGA Championship? Head over to our Tee It Up blog.
Predictions
Winner – Francesco Molinari (25/1)
Francesco had a chance to win at Augusta but let it slip out of his hands. According to some the event was staged so that Tiger could win, we don't buy into that conspiracy. This week we are big on Molinari and think that with how well he has been playing this year, he could make a run for the win at Bethpage Black.
On The Leaderboard – Xander Schauffele (25/1)
Don't bet against Schauffele this year, it will not play out well for you. Schauffele is playing great thus far in the 2019 season and we think that he will make a great run at the W this week.
Sleeper – 25/1+ Odds – Tommy Fleetwood (25/1)
Tommy Fleetwood will fight with his close friend Francesco Molinari this week but we think that Fleetwood will fall slightly short. We weighed picking Kevin Kisner (60/1) but we don't think he has the length to really make a run for the title. Fleetwood has been solid so far this year and he is certainly due for a major win.
BOLD Prediction – 100/1+ Odds – Keegan Bradley (150/1)
Keegan has won this event before in 2011. Bradley has had a solid season so far and with odds of 150/1, it is hard to overlook him as our BOLD prediction this week.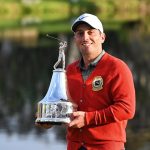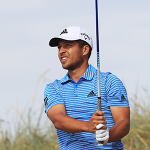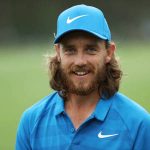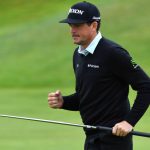 Odds Pulled From – Golf Odds