Cobra KING F9 Driver Spotlight
Welcome back, Rockheads! I hope your new year is a hole in one so far! This week I am spotlighting the new Cobra KING F9 Driver. These awesome looking drivers come with cutting edge features like SPEEDBACK Technology and Dual Roll Technology. Read more about them below!
At the time of the writing of this article, the Cobra KING F9 Driver is available for pre-sale HERE! There are left handed, ladies, and junior options as well. Are you looking for an F9 fairway wood, hybrid, or iron set? You can find those HERE too!
Will the new Cobra F9 Driver find a home in your bag? Take some time and read about the features below and watch the videos to find out if the F9 is right for you. And don't forget to let us know what you think below!
SPEEDBACK Technology is a revolutionary advancement in engineering, creating the first driver to successfully combine an aerodynamic shape with a low center of gravity to optimize club speed and ball speed for maximum distance.
Cobra Golf
Cobra King F9 Driver Feature Highlights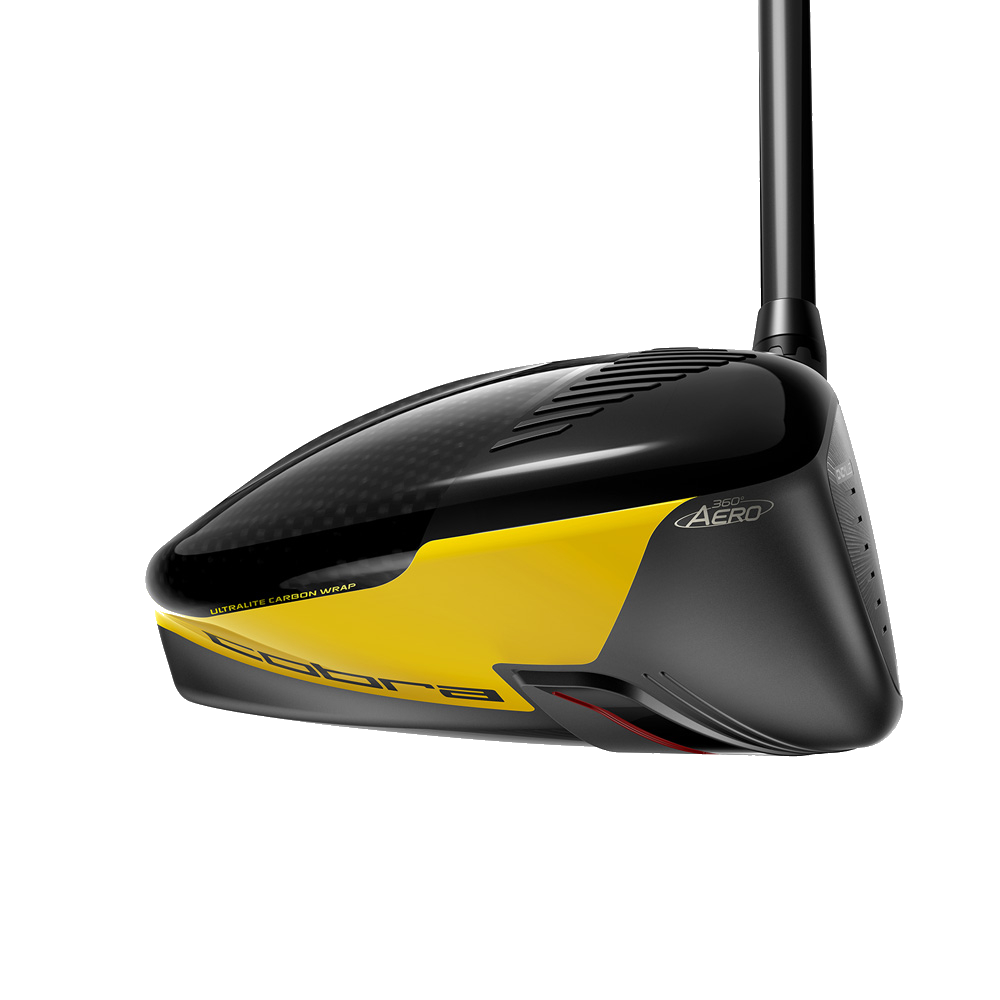 SPEEDBACK Aero Design – SPEEDBACK Technology creates an aerodynamic clubhead that allows air to flow better from face to tail to increase club speed by reducing drag.
Optimized Aero and Low CG – A low and deep CG design creates optimized launch and spin. This is due to a better transfer of energy to the ball.
CNC Milled Face – A CNC milling that is up to 5 times more precise than ordinary hand-polishing delivering a thinner and faster-conforming face design on every driver.
Dual Roll Technology

Top Roll Curvature – There is more curvature on the top half for higher launch and less spin for hits above the center.
7-Degree Axis Tilt – A 7-degree angle tilt on the axis to account for the amount of toe droop on typical swings.
Bottom Roll Curvature – A SPEED TUNED bottom curvature optimizes the loft of each driver head to maximize spin and launch for shots hit below center.

Carbon Wrap Crown – The 12% larger carbon crown wraps over the crown onto the body saving 10 grams over a titanium crown.
KING F9 SPEEDBACK Driver
The KING F9 SPEEDBACK Driver
Lexi Thomson Reacts to the KING F9 SPEEDBACK Driver
Rickie Fowler KING F9 SPEEDBACK Driver Reaction
Products Hilighted in this Article
And before you go, don't forget to check out the other Cobra Golf gear spotlight articles! There is a post on the F-Max Superlight, the King F8 irons, the King F8 driver, and MORE!