Golf GPS Watches 101: What to Know
Before you buy, check out our quick guide on Golf GPS Watches… from Rock Bottom Golf
You may have started as a golfer without using the latest devices and technology, but golf electronics like the GPS watch are great tools on the golf course. Many models can be used to track your fitness and also gauge your performance metrics. Whether you're a pro or still a beginner, GPS watches are a great way to boost your game. Many models also allow you to keep score on the device and upload your scorecards for comparison and future tracking. By understanding the history of GPS and Golf GPS watches, you'll gain a better understanding of how important they can be to your success as a golfer. And we'll also explore a few of the best GPS watches on the market.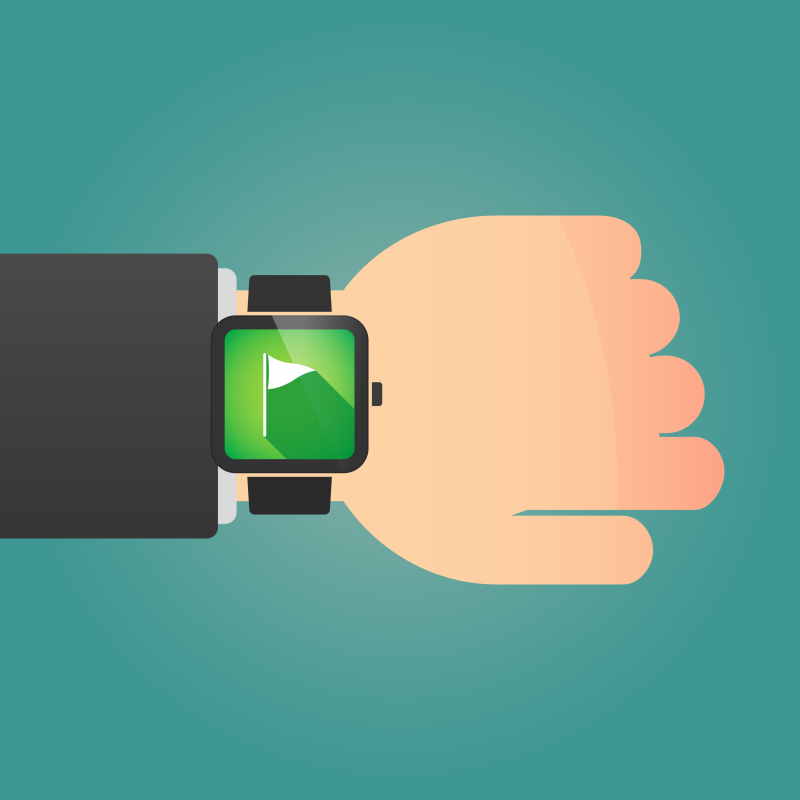 What is a GPS Watch?
A GPS watch is a device that uses the powerful Global Positioning System (GPS), first launched in 1973 with 24 satellites launched by the US Department of Defense. The first mobile device with GPS functionality didn't appear until 1999, but the technology has quickly evolved since then. These smaller and ever-more-intelligent GPS watches have become the perfect technological companion on the golf course.
Benefits of Golf GPS Watches?
With Golf GPS watches, each golfer will benefit from a different solution. It's not a one-size-fits-all scenario. Thus, the right Golf GPS watch for you will depend on whether you're a newbie, average player, or experienced/pro golfer.
Easy to use – The best GPS watches are fast and easy to use. They also deliver the data you need on the golf course without being overly complex. These golf electronics should be intuitive so you can quickly find the course information you need.
Design – One of the benefits of a good Golf GPS watch is a high-quality display with a simple design. The best watches offer access to distances and other critical course details without being so complicated you can't figure out how to use them.
Integration – Compatibility with technology is a crucial benefit for Golf GPS watches. In most cases, the best Golf GPS units connect to your cell phone for fast and reliable integration and updates, giving you the most accurate course information when you need it most.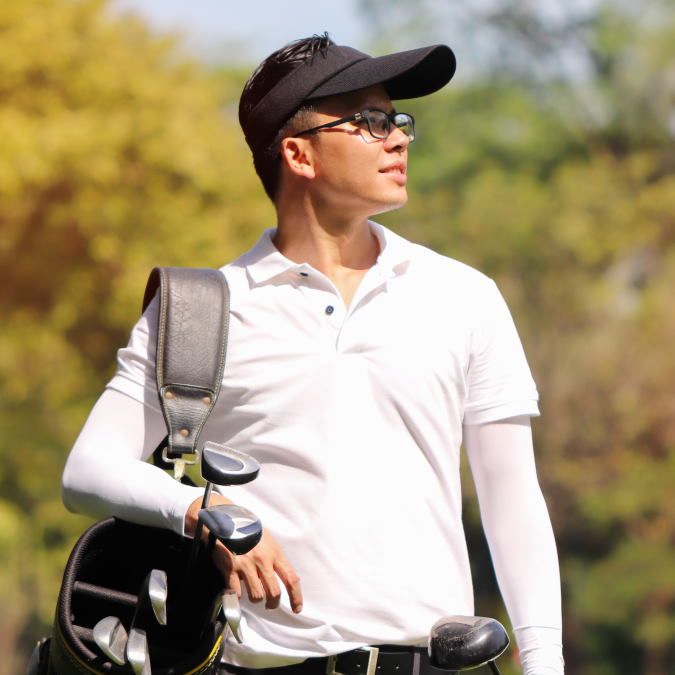 Accuracy – GPS watches are not helpful if they're not accurate. You can gain an advantage when you have access to details about the course layout. This may make it easier to choose the right club for your shot accurately. So, when using a GPS watch, always make sure it's updated with the most up-to-date golf course information.
Durability – Golfing can be rough on technology, which is why a key benefit for GPS watches is durability, with water and temperature resistance. You should be able to take it with you no matter where you go.
Affordability – Many Golf GPS watches are small and reliable, and quite a few are also affordable for most golfers, pro and amateur alike. At Rock Bottom Golf, we offer a wide selection of GPS solutions at discounted pricing.
Ultimately, you need a device that will work for you, with features that optimize your course performance. Focus on Golf GPS watches that will best meet your needs both now and in the future as you improve your skills on the course.
What are the best GPS Options in Golf Watches?
The best golf GPS watches in the world are developed by top brands like Bushnell, Garmin, GolfBuddy, IZZO, Sky Golf, and many more! Here are a few of the most highly rated Golf GPS watches: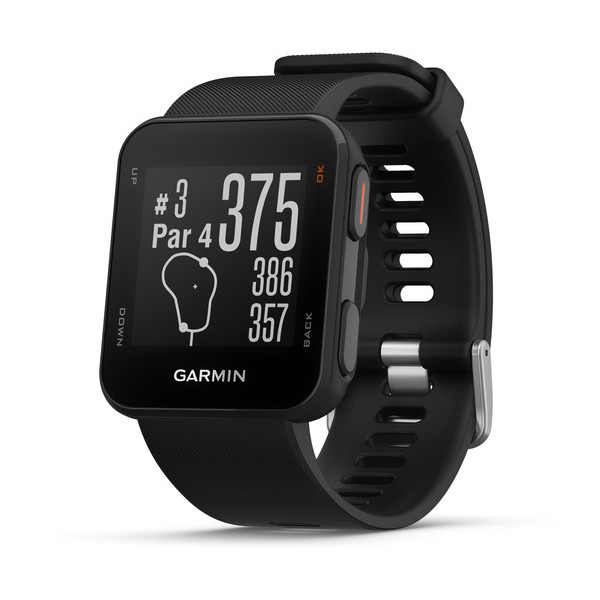 The Garmin Golf – Approach S10 GPS Watch is a simple, easy-to-use watch that's sleek and comfortable with a high-resolution display. It's designed to be easily readable even when the sun is beating down, so you can keep score and upload your scorecard to Garmin Express™.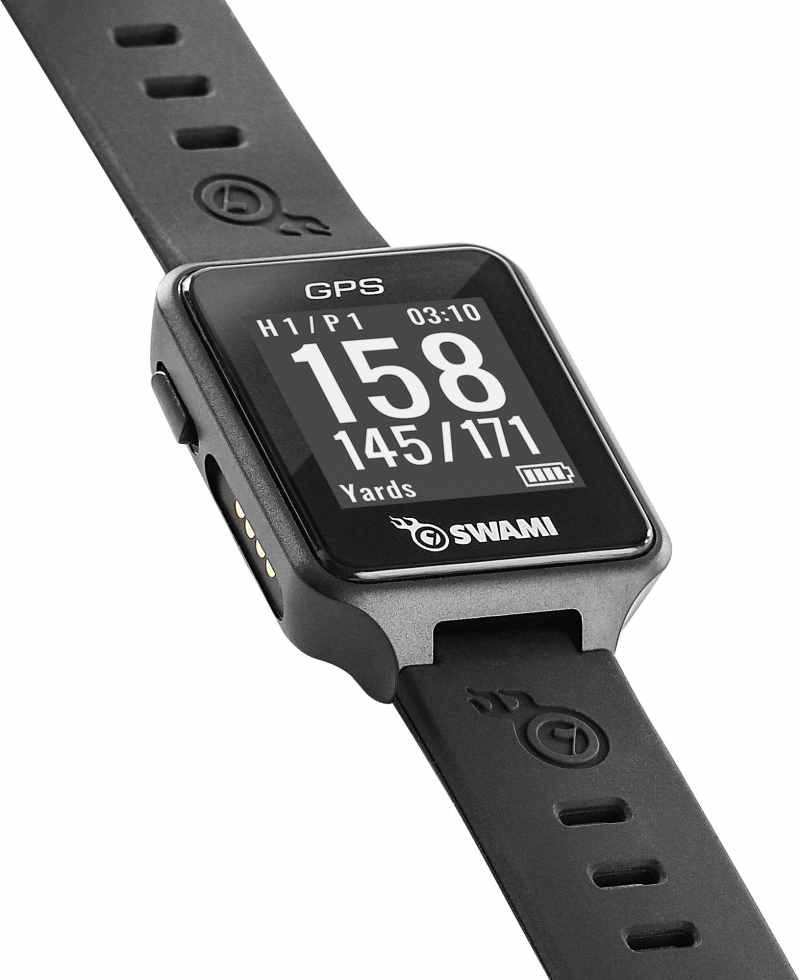 The Izzo Golf – Swami GPS Watch offers a modern design with the comfort you need for long hours on the golf course. You'll get pinpoint accuracy in layup and carry distances, with 38,000 golf courses worldwide preloaded. It is a game-changer.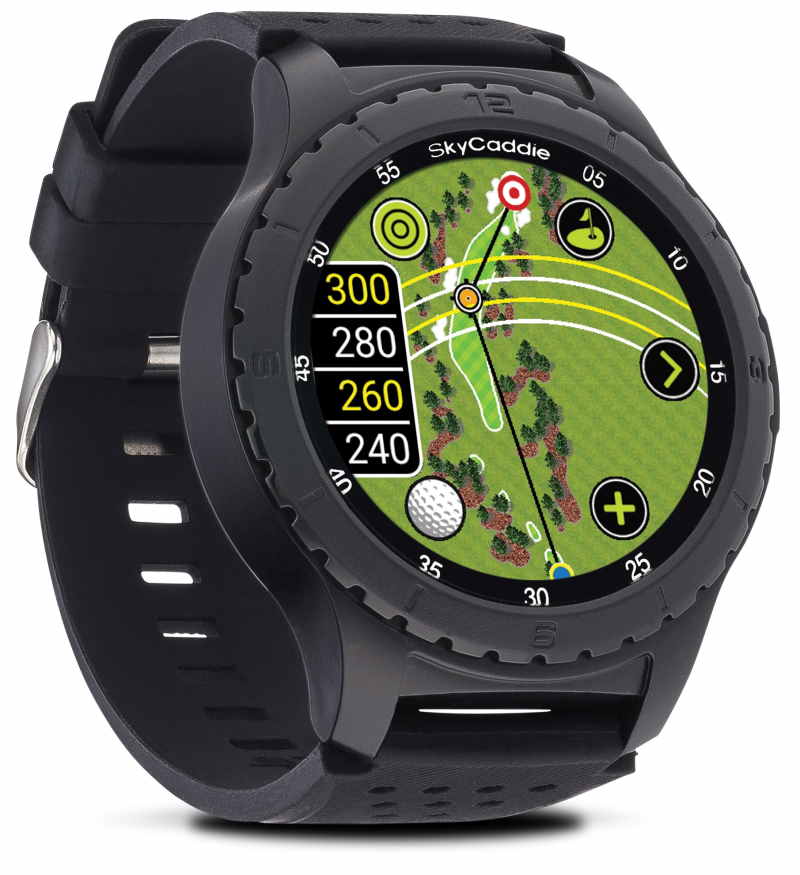 The Sky Golf – SkyCaddie LX5 GPS Watch has been dubbed "golf's smartest, brightest and fastest watch." This award-winning watch has a modern look and feel. It comes with a brilliant AMOLED display, Dynamic HoleVue with Zoom, a multiple yardage arcs overlay, and much more.
Next Step: Find the Best Selection of High-Quality Golf GPS Watches
At Rock Bottom Golf, we offer the best Golf GPS watches you need at discounted pricing. You've already come to rely on the quality and performance of the products we offer. We offer a range of Golf GPS watches from top-rated brands to ensure you find the quality and performance you need. And you can be confident that you are getting the best price anywhere with our Low Price Guarantee!
We're confident in the cutting-edge technology and innovation that you'll experience with these top-ranking Golf GPS watches on the golf course! Explore our wide selection of Golf GPS watches and other high-performance golf gear. Shop from our large selection of Golf GPS watches and more at Rock Bottom Golf.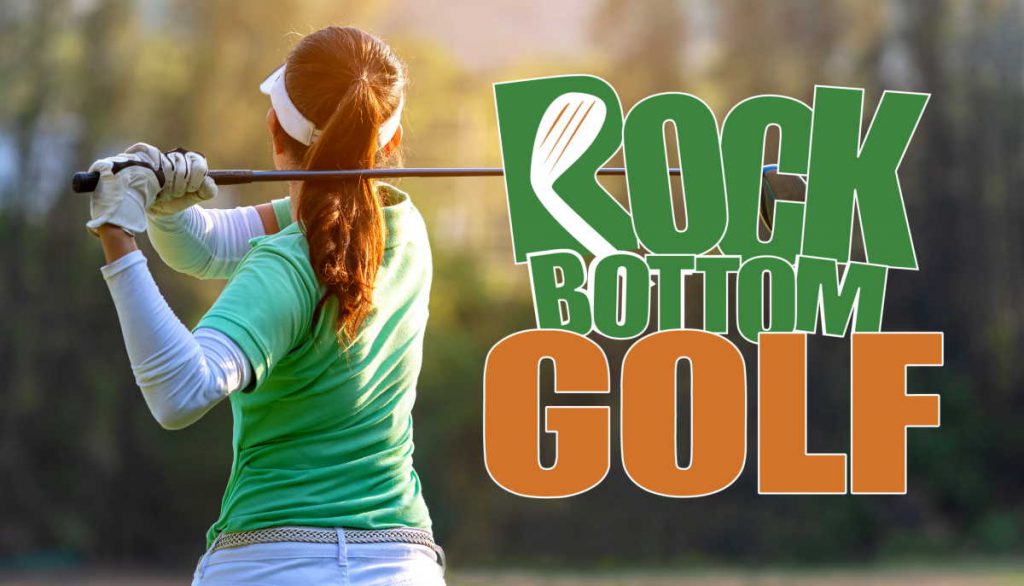 Before You Go!
Do you use golf electronics on the golf course? If so, what types of electronics do you use, and do they help? We would love to hear from you, so leave a comment down below!
Also, if you are looking for some more awesome golf content, check out our other great articles here! Are you wondering if you should play used golf balls? Check out Used Golf Balls – Should You? Want to check out some Golf Courses In Exotic Locations? We have you covered!
And don't forget to spread the love! Share away!