On The Range-MLB Golfers
Today we head out On The Range with MLB-Golfers. For me personally, baseball is the GREATEST sport of all time, yes even ahead of golf. Growing up watching Craig Biggio, Jeff Bagwell, Lance Berkman, Billy Wagner, Chipper Jones, Tom Glavine, how could one not fall in love with the game? Today though we take a look at MLB players who have shown some talent on the links. Take a look at the full list on Golf Digest. *Stats accurate as of 9/19/2019 8:00 AM EDT* Baseball-Reference.
Players
Tyler Clippard +1.9 HCP
Clippard spent the 2019 season with the Cleveland Indians. He has had a few stops during his career, beginning with the Yankees in 2007.
MLB Teams-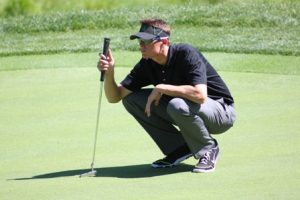 New York Yankees
Washington Nationals
Oakland A's
New York Mets
Arizona Diamondbacks
Chicago White Sox
Houston Astros
Toronto Blue Jays
Cleveland Indians
2019 Stats-
Wins-1
Loss-0
ERA-2.82
Games-51
Innings Pitched-60.2
MLB Honors-
John Smoltz +1.5 HCP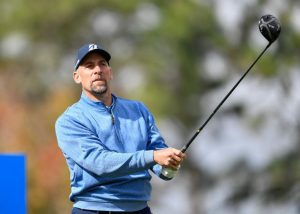 Hall of Famer John Smoltz spent the majority of his career pitching for the Atlanta Braves. Smoltz was part of some of the best Brave teams in history, during the 90's and early 2000's when the Braves were in the playoffs almost every single season. He had the opportunity to share the diamond with fellow players such as Greg Maddux, Tom Glavine, Chipper Jones, Javy Lopez, and many others.
MLB Teams-
Atlanta Braves
Boston Red Sox
St. Louis Cardinals
Career Stats
Wins-213
Loss-155
ERA-3.33
Games-723
Saves-154
Innings Pitched-3473.0
MLB Honors-
1x Cy Young Winner
8x All-Star
1x World Series Champion
1x Silver Slugger
Jeff McNeil 0 HCP
McNeil made his debut last season (2018) for the New York Mets. Jeff is only in his second season but has already started making an impact on the field. In his short time, he has already logged games all over the diamond, 2B, 3B, LF, and RF.
MLB Teams-
2019 Stats-
Games-127
Doubles-35
Triples-1
Home Runs-22
RBI-71
Stolen Base-5
Batting Avg-.318
OBP-.322
MLB Honors-
Kyle Freeland 0.2 HCP
Last year was a coming-out party for Freeland 17 wins, 2.85 ERA, and a 4th place finish for the Cy Young, this year though has not been as kind. While Freeland is currently on the 10 day DL we wish him the best in his rehab and hope to see him on the course this off-season.
MLB Teams-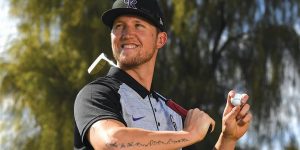 2019 Stats-
Wins-3
Loss-11
ERA-6.98
Games-20
Ian Happ 2 HCP
Ian Happ burst on the scene in 2016 with the Chicago Cubs hitting 24 home runs, .253 batting average, and a .328 on-base percentage. Currently, the Cubs have a lot of talent on the roster and Happ hasn't quite gotten as many at-bats in the following years. During the off-season, Happ is able to maintain a 2 handicap on the course, so if baseball goes south maybe we see him make a run for the PGA Tour.
MLB Teams-
2019 Stats-
Games-48
Doubles-4
Triples-1
Home Runs-6
RBI-18
Stolen Bases-2
Batting Avg.-.225
OBP-.304
Adam Wainwright 3 HCP
Wainwright has been a staple in the St. Louis Cardinals rotation for 13 years now. When Wainwright is not on the mound he can be found at Frederica G.C. in his home state of Georgia.
MLB Teams-
2019 Stats-
Wins-13
Loss-9
ERA-3.83
Games-29
Innings Pitched-162.1
MLB Honors
3x All-Star
2x Gold Glove
1x World Series Champion
1x Silver Slugger
Justin Verlander 4 HCP
Verlander had a reputation as one of the best pitchers in baseball while coming up with the Detriot Tigers, but upon getting traded to the Houston Astros he reached a new level of greatness. Verlander helped the Astros win the World Series in 2017.
MLB Teams-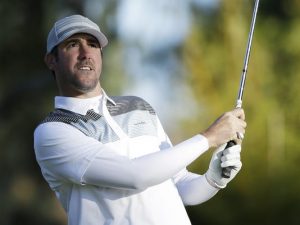 Detriot Tigers
Houston Astros
2019 Stats-
Wins-19
Loss-6
ERA-2.50
Games-32
Innings Pitched-212.0
MLB Honors-
1x MVP
1x Cy Young
8x All-Star
Rookie of the Year
1x World Series Champion
Bryce Harper 5 HCP
During the offseason, the Las Vegas native signed a 13 year $330 million dollar contract, so the next golf outing is on Bryce. Harper spent the first 7 years of his career with the Washington Nationals. While a lot of people like to "hate" on him he is an incredible talent on the baseball diamond.
MLB Teams-
Washington Nationals
Philadelphia Phillies
2019 Stats-
Games-145
Doubles-32
Triples-0
Home Runs-32
RBI-104
Stolen Bases-14
Batting Avg.-.255
OBP-.373
MLB Honors-
Rookie of the Year
1x MVP
1x Silver Slugger
6x All-Star
Mickey Callaway
Mickey Callaway didn't have a memorable playing career but afterward, he established himself as a great pitching coach, which earned him an opportunity to become the manager for the New York Mets.
MLB Teams-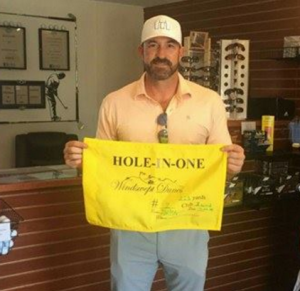 Tampa Bay Rays
Los Angeles Angels
Texas Rangers
Career Stats-
Wins-4
Loss-11
ERA-6.27
Games-40
Innings Pitched-130.2
Career MLB Managerial Stats-
Mike Trout 8.5 HCP
MVP, I mean Mike Trout, is arguably the best player in baseball right now. Trout came out of New Jersey and has established himself as one of the best players, not only now but all-time in Major League Baseball. Currently, Trout has the highest contract awarded in North American sports history, 12 years $426 million, Trout should be able to afford a membership at any number of courses. Mike Trout recently elected to have surgery on a toe injury that he suffered, we wish him a speedy recovery.
MLB Teams-
2019 Stats-
Games-134
Doubles-27
Triples-2
Home Runs-45
RBI-104
Stolen Bases-11
Batting Avg.-.291
OBP-.438
MLB Honors-
2x MVP
8x All-Star
Rookie of the Year
6x Silver Slugger
Joe Mauer 10 HCP
Joe Mauer begins the battle of the catchers, maybe once they all retire we can see them battle it out on the golf course. Apparently, Mauer is just an all-around athlete. Joe Mauer was drafted #1 overall by the Minnesota Twins in 2001 but he was also committed as a top QB recruit to Florida State University. Mauer was named the 2001 Gatorade Player of the Year. It is almost unfair when 1 person has that much talent!
MLB Teams-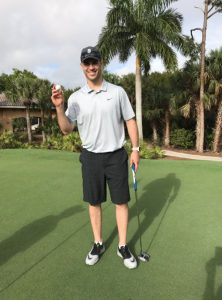 Career Stats-
Games-1858
Doubles-428
Triples-30
Home Runs-143
RBI-923
Stolen Bases-52
Batting Avg.-.306
OBP-.388
MLB Honors-
1x MVP
3x Gold Glove
3x Batting Title
6x All-Star
5x Silver Slugger
Buster Posey 10 HCP
Posey is our second catcher on the list. Posey, like Mauer, has spent his entire career with 1 team. Posey has established himself as a stalwart behind the dish. While his 2019 numbers don't reflect his career numbers he is still a daily starter for the San Fransico Giants at age 32. Recently, Posey has been listed as DTD with body tightness/soreness.
MLB Teams-
2019 Stats-
Games-109
Doubles-24
Triples-0
Home Run-6
RBI-36
Stolen Base-0
Batting Avg.-.254
OBP-.318
MLB Honors-
1x MVP
6x All-Star
Rookie of the Year
3x World Series Champion
4x Silver Slugger
1x Gold Glove
1x Batting Title
JT Realmuto 10 HCP
The last catcher on our list, JT Realmuto is the youngest of the 3 we feature. Realmuto was originally with the Miami Marlins but was traded during their rebuilding phase to the Philadelphia Phillies. In Philadelphia Realmuto has continued his success and established himself as one of the best catchers currently playing in the Major League Baseball.
MLB Teams-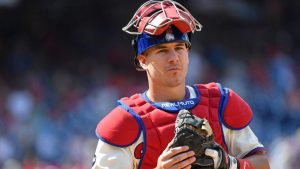 Miami Marlins
Philadelphia Phillies
2019 Stats-
Games-142
Doubles-34
Triples-3
Home Runs-25
RBI-82
Stolen Bases-9
Batting Avg.-.276
OBP-.328
MLB Honors-
2x All-Star
Silver Slugger
Archie Bradley 11 HCP
Archie Bradley became famous on the golf network in 2017 after his golf clubs were stolen shortly after he finished playing. Bradley is known as a hard-throwing relief pitcher who currently plays for the Arizona Diamondbacks.
MLB Teams-
2019 Stats-
Wins-4
Loss-5
ERA-3.72
Games-62
Saves-15
Innings Pitched-67.2
Mookie Betts 12 HCP
Betts is coming off an MVP season in 2018. While the numbers aren't quite the same he is still an elite talent in baseball. The Red Sox have had a disappointing year and they recently let go of their General Manager Dave Dombrowski. The biggest question facing Mookie is will the Red Sox re-sign him? We want to wish him a speedy recovery from his current injury, left foot inflammation.
MLB Teams-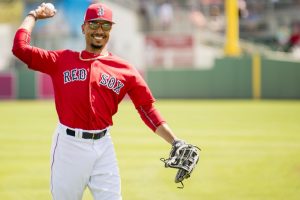 2019 Stats-
Games-144
Doubles-40
Triples-5
Home Runs-28
RBI-78
Stolen Bases-15
Batting Avg.-.293
OBP-.391
MLB Honors-
MVP
4x All-Star
2x Silver Slugger
1x World Series Champion
3x Gold Glove
Batting Title
Is a player from your team on the list? Is your team going to make the playoffs? Let us know your thoughts below!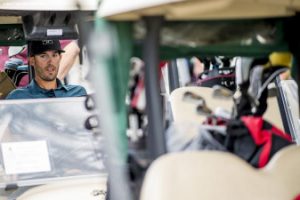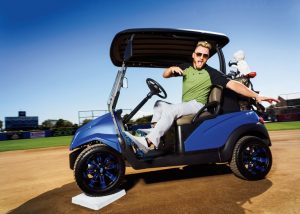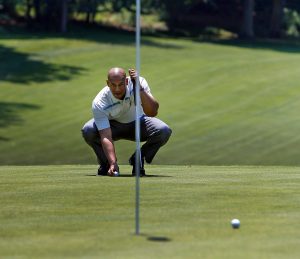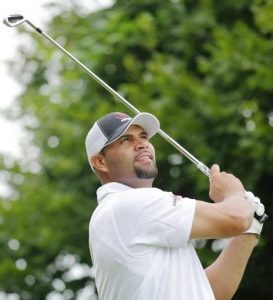 ---
P.S. Alex Bregman for MVP