Play Like a Pro: Unlock the Potential of The Hot-Z Golf 3.5 Cart Bag
Any devoted golfer knows just how essential the perfect golf bag can be for their game. Enter the Hot-Z Golf 3.5 Cart Bag – an absolute game-changer for those looking to up their golfing ante! This article is going to shine a spotlight on this bag, revealing why it takes the trophy when it comes to organization, long-lasting endurance, and sheer comfort. And that's not all, we'll also delve into the ease with which you can keep your clubs systematically ordered within its confines. So, if you've got your sights set on swinging like a pro, keep reading. Your game-changing golf journey starts here!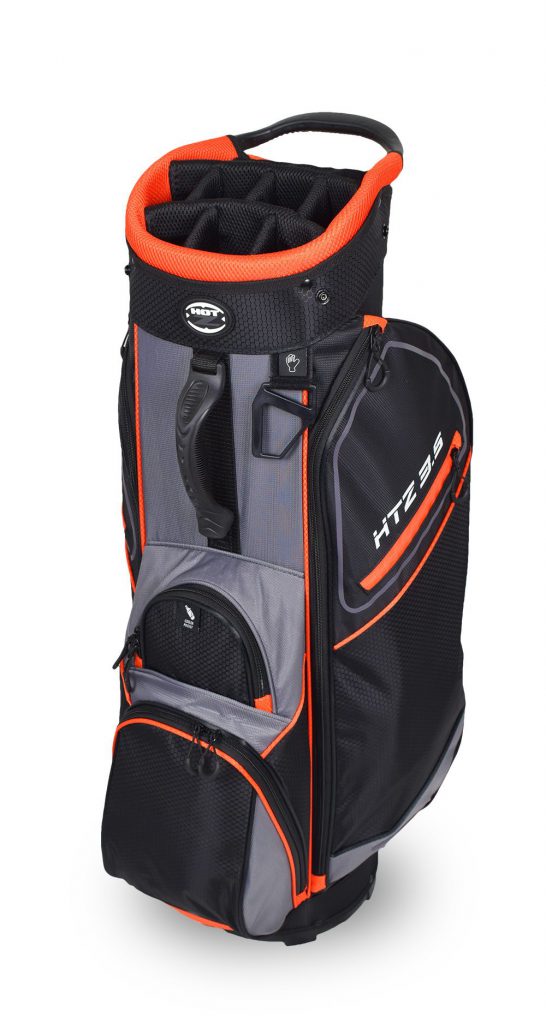 What Is The Hot-Z Golf 3.5 Cart Bag?
The Hot-Z Golf 3.5 Cart Bag is a professional-level golf club bag with superior functionality and well-designed features. It includes 14 full-length dividers, an adjustable shoulder strap for easier carry and transport, external pockets to store your other golf gear, and an ergonomic design. All this makes the Hot-Z 3.5 Cart Bag a perfect choice for players who want to take their game to the next level.
Hot-Z Golf 3.5 Cart Bag Top Features
The Hot-Z Golf 3.5 Cart Bag is designed with a sleek, modern look that will stand out on the golf course. It features a sporty two-tone scheme and contrasting accents, giving it a unique style. This pro golf bag comes well equipped with different features –– separating it from other golf bags and making it a great choice if you need something functional.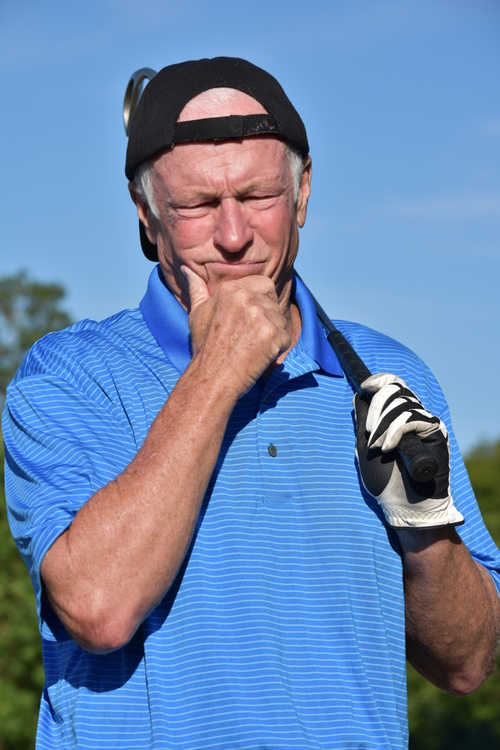 Storage Capacity: " How To Organize A Golf Bag?"
If you're a serious golfer, you've googled this question numerous times, "How To Organize A Golf Bag?". The simple answer to organizing your bag is to find one with the ultimate storage capacity –– such as the Hot-Z Golf 3.5 Cart Bag!
Storage for the Hot-Z Golf 3.5 Cart Bag includes:
14 Full-length Dividers: This feature allows maximum organization and storage of your golf clubs.
External pockets: These are ideal for storing other golf gear, such as tees, balls, gloves, towels, and more.
Insulated Cooler Pocket: This pocket is perfect for keeping snacks or drinks cold while on the course.
Rain Shield: This helps protect your clubs and gear from moisture, ensuring they stay in top condition.
Adjustable Straps: These are designed for easy attachment and detachment of the rain shield depending on the weather conditions.
Well-Balanced Design: The Hot-Z Golf 3.5 Cart Bag has a well-balanced design that prevents it from tipping over when placed on uneven terrain.
More Hot-Z Golf Bags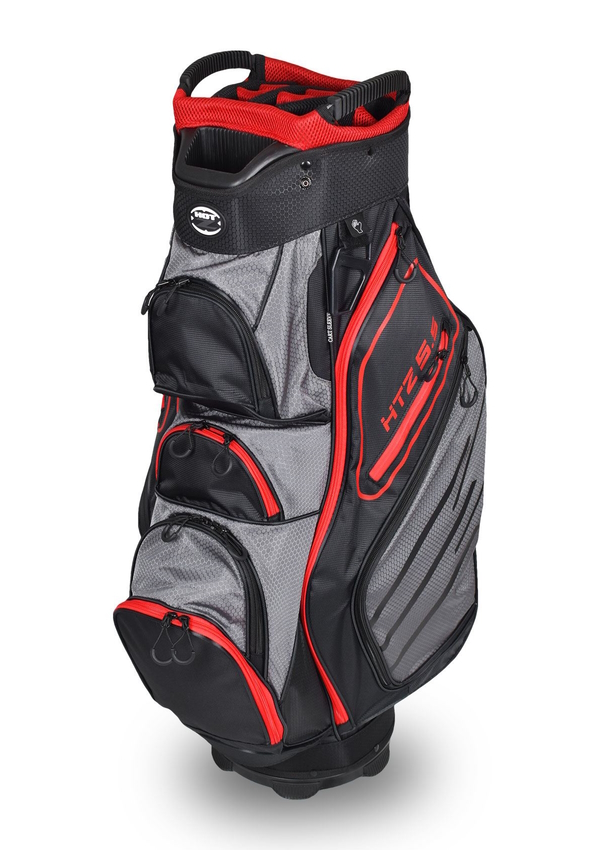 A Stand Out Stand Bag
When it comes to distinguishing itself from the crowd, the Hot-Z Golf 3.5 Cart Bag truly stands tall. It's the ideal selection for golfers determined to keep their kit tidy without compromising an iota on comfort or usability. Perfectly suited for those with an ambition to ascend in their golfing journey, this bag offers an exceptional edge. It marries a phenomenal storage ability with a player-friendly design, ensuring your gear stays neatly stowed and you remain at ease while you're shooting for that hole-in-one. There's no doubt, this golf bag is an ally for players looking to bring their A-game to the green.
The Hot-Z 3.5 Cart Bag stands out with its sturdy construction and attention to detail. Made from premium materials, this bag is a reliable choice for golfers seeking durability. Its polyester exterior resists tearing and abrasion while being lightweight enough for easy handling.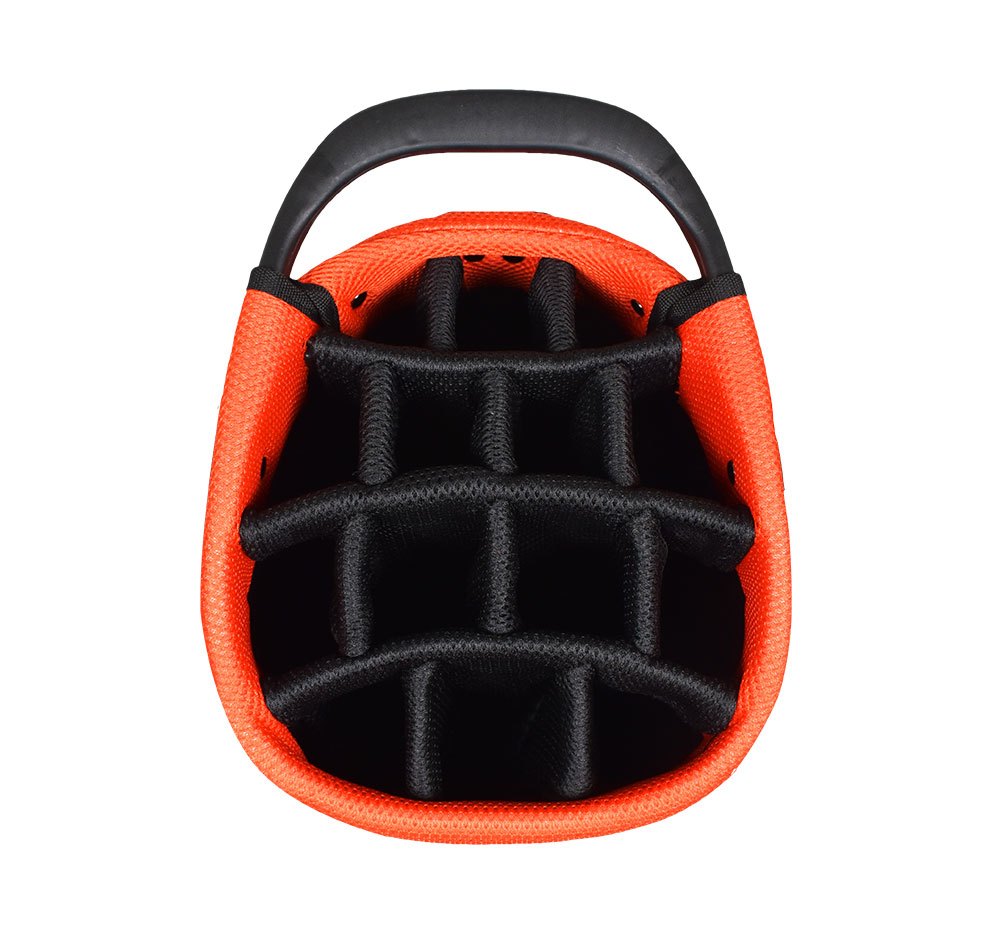 Pros and Cons: To Buy The Golf Bag, Or Not?
To decide whether or not the Hot-Z Golf 3.5 Cart Bag suits your golfing needs, you must first know the pros and cons. Below includes a list of pros and cons for this golf bag:
Pros:
Durable Construction – The rugged polyester construction ensures the bag will withstand the wear and tear you can throw.
Superior Storage Capacity – With 14 full-length dividers and external pockets, you can easily store your golf gear in one place.
Rain Shield – This helps protect your golf clubs from moisture, ensuring they stay in top condition.
Well-Balanced Design – The Hot-Z 3.5 Cart Bag won't tip over on uneven terrain.
Cons:
WARNING: There may be some golf gear envy from your fellow golfers. You will be better equipped than other players on the golf course. So it may even be justified.
Taking into account its robust build and ample storage, the Hot-Z Golf 3.5 Cart Bag surely justifies its price tag for golf enthusiasts who prioritize neat and secure gear storage. It emerges as a prime pick for those on the hunt for a dependable and comfortable bag. The superior craftsmanship and ergonomic design set it apart as one of the most resilient bags today. Featuring a rain shield and a balanced design, the bag ensures your clubs remain dry and secure, even under the greyest skies. So, it's fair to say that investing in the Hot-Z 3.5 Cart Bag is a shrewd move for any golfer.
Customer Reviews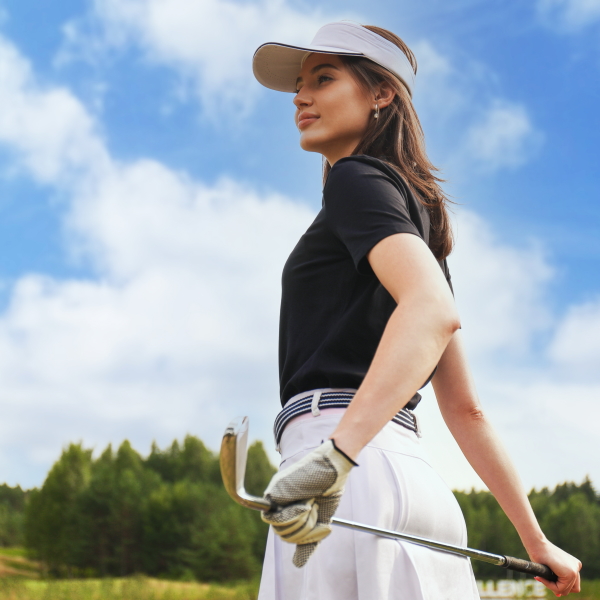 Here are some reviews from golfers who have had the pleasure of using this top-notch product:
Tim from Erwin, NC: Appreciates the high-quality golf bag that comes at a great price and strongly recommends it to others.
Adil from Tucson, Arizona: Bought the bag two years ago and still finds it easy to use, practical, lightweight, and sturdy. He has encountered no issues with the bag so far.
Jim from Joelton, TN: Praises the bag's good looks and plentiful features and is excited to use it in the upcoming year.
Anonymous user from Fort Pierce, Florida: Finds the bag perfect for cart use due to its lightweight.
Randy from Stroud, Oklahoma: After two rounds of golf, he finds the bag satisfactory and appreciates the full-length dividers and its good value for money.
Final Thoughts On The Hot-Z Golf 3.5 Cart Bag
The Hot-Z Golf 3.5 Cart Bag proves itself as a trusty option for golfers in the market for a robust golf bag. Its top-notch build quality and user-friendly design establish it as one of the most resilient golf bags available. The bag also takes pride in its heavy-duty nylon reinforced base that guarantees excellent durability and provides solid support for the bag's contents. Armed with a rain shield and a carefully engineered design, rest assured your clubs will remain dry and safe, even when the weather turns sour.
For all these compelling reasons, the Hot-Z 3.5 Cart Bag stands as a wise investment for any golfer and has garnered glowing reviews from contented customers.
Before You Head Out To The Course!
Check out some of our other great articles here! There are 14 plus years of blog posts and articles to choose from! Looking for a performance golf polo? Then check out The Snake Eyes Golf Patriot Print Polo! Looking for a Father's Day Golf Gift? Find out How To Buy The Best Golf Gifts For Dad! Ever dream of owning your own golf course? The read Reimagining Golf: If You Owned a Golf Course!
Happy golfing!