A Quick Look at the New for 2018 Callaway Rogue Irons
A few weeks ago we took a look at the new for 2018 Callaway Rogue Woods. So, this week we are diving deeper into the Callaway Rogue series of clubs. Let's take a peek at the new for 2018 Callaway Rogue Irons. First of all, the Rogue Irons come in four models including the Rogue, Rogue Pro, Rogue X, and Rogue Women's irons. They also come with game improving technology like the 360 Face Cup Technology that increases ball speed and accuracy across the face. So read more about it below and watch the videos to find out how the new Callaway Rogue Irons can help improve your game.
Callaway Rogue Irons design and technology features
360 Face Cup Technology for increased ball speed across the entire face
Precisely placed tungsten weighting for better flights and superior control
Urethane Microspheres for reduced vibration and exceptional feel and sound
Callaway Rogue Irons Specs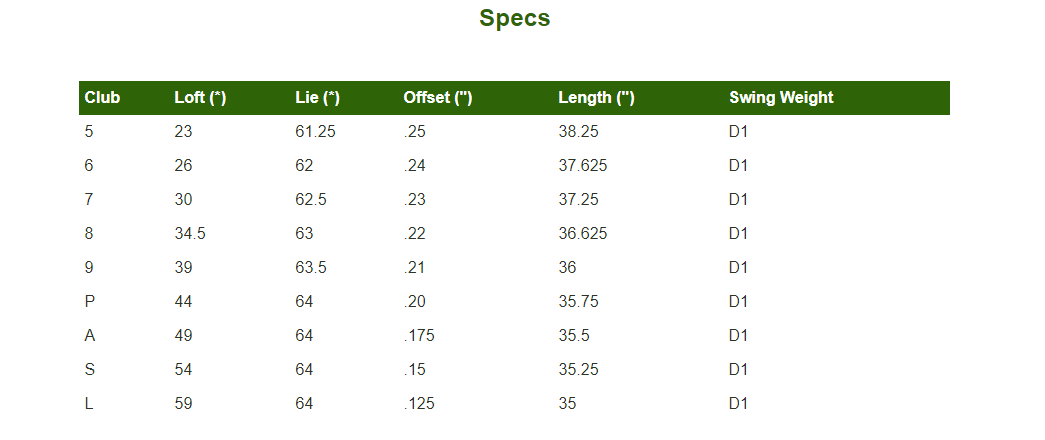 Callaway Rogue Irons: How Distance Should Feel
Here, Senior Vice President or R&D at Callaway, Alan Hocknell, talks about how Callaway's iron design continues to innovate while keeping them a top performing iron in golf. As a result, Callaway's Rogue Irons are no exception! In addition, the Rogue irons come in four different models including the Rogue, Rogue Pro, Rogue X, and Rogue Womens Irons. Alan goes on to talk about the technology and design that goes into each Rogue irons model.
Rogue X Irons: A Total Distance Overhaul
Alan Hocknell, Senior Vice President or R&D, explains the technology and design of the Rogue X Irons. He talks about why they are found in these high performing irons. This includes the incorporation of lighter and slightly longer shafts, the speed generating 360 Face Cup Technology, stronger lofts for higher flights with softer landings, and a precise CG weight placement.
Callaway Talks about Rogue Irons and Hybrids
Callaway's Harry Arnett and Dave Neville sit down together to talk about the new Rogue Irons and Rogue Hybrids. They go into some of the improved technology that goes into these irons including the 360 Face Cup Technology and the Urethane Microsphere.
Callaway Rogue versus Rogue Pro versus Rogue X
In this video, Joel Tadman takes a look at the differences between the three models of Rogue Irons.
Products that are highlighted in this article: