Golfers Are Loving It! The Snake Eyes Golf Patriot Print Polo
When it comes to golf apparel that effortlessly transitions from the golf course to casual wear, the Snake Eyes Golf Patriot Print Polo is a standout choice. Here, we delve into its features, user reviews, and overall quality to give you a well-rounded perspective of the product.
Unveiling the Stylish Snake Eyes Golf Patriot Print Polo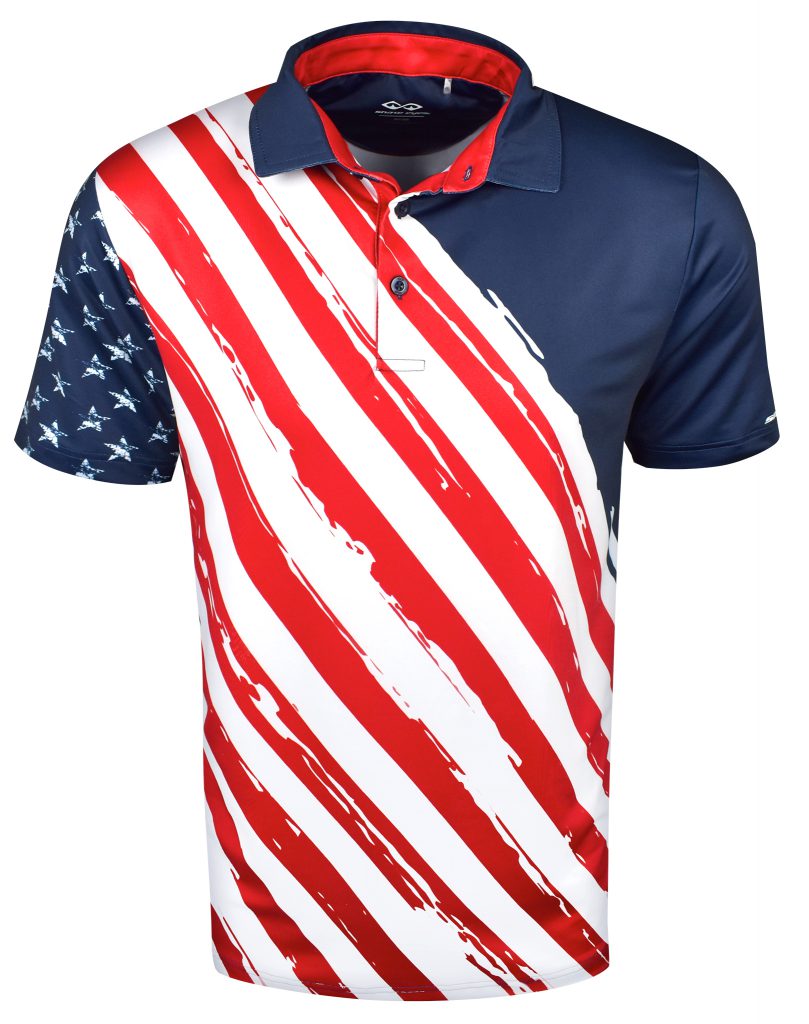 The Snake Eyes Golf Patriot Print Polo distinguishes itself with a unique graphic print design that will enhance any golfer's wardrobe. It's equipped with a three-button placket, an all-over graphic print, short sleeves, and is both lightweight and comfortable. To gauge the user experience, we've gathered some positive reviews from real users:
Ken, Illinois: Praised the shirt for its good looks and competitive pricing.
Cody, Texas: Impressed by the shirt's comfort, both on and off the golf course.
Mark, Indiana: Gave a thumbs up for the shirt's quality fabric.
Jeff, Georgia: Complimented the shirt's vibrant colors and sturdy construction.
Bryan, South Carolina: Lauded the shirt's comfortable and nonrestrictive fit during his golf swing, comparing the feel to a premium Peter Millar shirt.
John, Georgia: A fan of the shirt's quality and durability even after washing.
Fatgolfcoach32, Michigan: Attracted positive comments for the first time in a long time due to the shirt's comfort and style.
Greg, Connecticut: Advised larger individuals to order a size up for a perfect fit and appreciated the shirt's value for money.
Tom, New Hampshire: Planning to show off his patriotism in this shirt on the 4th of July weekend.
Carl, Georgia: Endorsed the shirt's quality, comfort, and lightness during an 18-hole round and found the sale price too good to turn down.
Check out all the reviews HERE!
More Snake Eyes Golf Polo Styles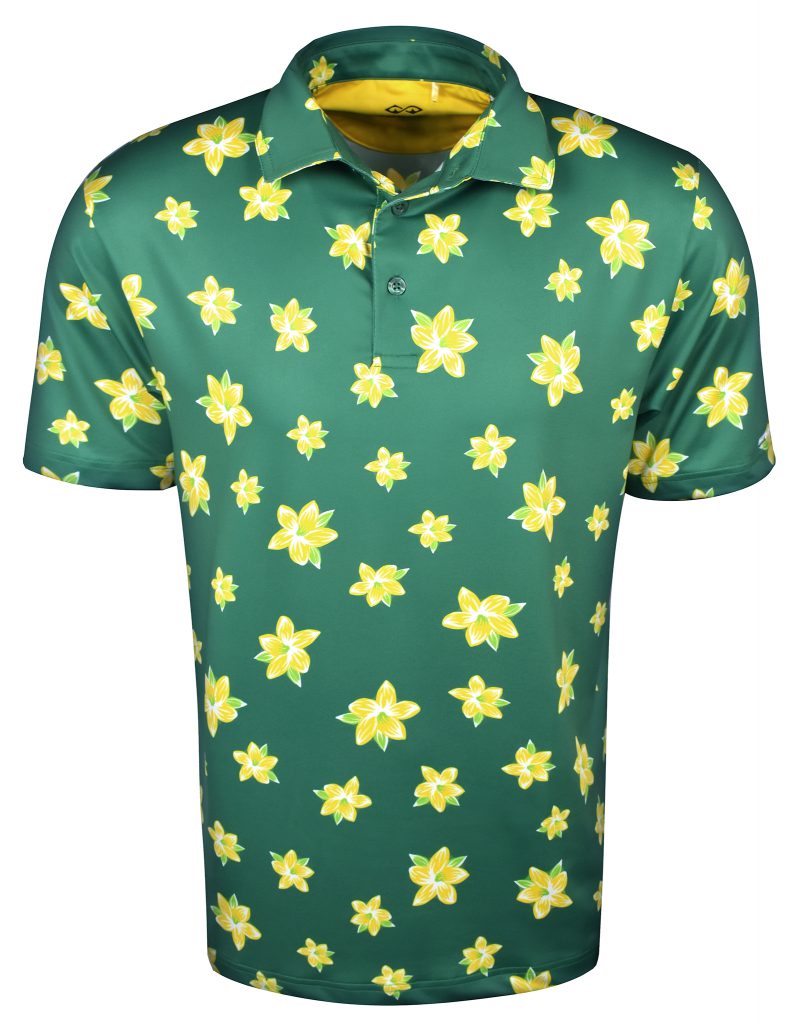 Snake Eyes Golf Patriot Print Polo: A New Standard in Golfing Fashion
The Snake Eyes Golf Patriot Print Polo has become a fan favorite among golf enthusiasts. It offers premium style, ease, feather-light construction, and an excellent fit without breaking the bank. Its adaptability extends its use beyond the greens, establishing it as a valued piece in any golfer's attire. The collective testimonials suggest that this polo meets and even exceeds expectations, winning over countless golfers with its superior quality and trendy design.
Your Style on the Greens: What's Your Preferred Golf Top?
As a golfer, you know that style and comfort are crucial when it comes to your gear, and tops are no exception. Perhaps you prefer a classic solid color polo, or maybe you're drawn to bold, graphic prints. No matter your style, a good golf top should not only make you look good but also enhance your performance on the course.
Share your preferences, and let's discuss the endless possibilities of golf performance apparel!
Even More Snake Eyes Golf Polos To Choose From!
Before You Go!
We have tons of golf-related articles here just for you! Looking for a Father's Day golf gift for dad? We have you covered! Head on over and check out Father's Day 2023: How To Buy The Best Golf Gifts For Dad! Have you ever wanted to own your own golf course? Then read Reimagining Golf: If You Owned a Golf Course and join the conversation! Looking for more summer golf apparel choices? The take a look at Summer 2023: Latest Trends & Tips For Choosing The Perfect Golf Apparel!
As always, happy golfing!