The Best Callaway Golf Clubs And Golf Gear In 2023
Callaway is one of the biggest and best names in golf equipment. Combining technology and precision, they produce some of the most effective clubs in the game. For this reason, many of the greatest golfers have Callaway products in their golf bags. Here is a sampling of some of the most popular clubs curated from a select list of irons, wedges, putters, and woods.
Callaway golf woods, including drivers, fairway woods, and hybrids, epitomize performance and style. These clubs are designed with the latest technology and precision engineering and offer unparalleled distance, accuracy, and control. From the high-speed performance of the driver to the versatility of the fairway woods and hybrids, Callaway has something for every golfer. Choose Callaway and experience the ultimate in golf performance today!
The Paradym driver model has a streamlined design, a high MOI, and adjustable perimeter weighting. This club is designed for players of all skill levels and supports high launch and low spin qualities and a neutral ball flight. It offers the best combination of distance, forgiveness, and adjustability from Callaway.
The new Great Big Bertha family is designed to significantly improve performance in the ultra-premium market. Callaway's industry-leading research and development team has delivered the very best in innovation and design, combining high-caliber materials and world-class construction for game-enhancing performance. These advancements are developed so that golfers can experience the renowned traits that the Great Big Bertha brand evokes: more speed, easy distance, and higher quality golf strokes.
A new era of speed is on the way, and it's set to usher in a fundamental revolution in the fairway wood category. Fast will grow faster, long will get longer, and straight will get a lot straighter with the Epic Speed Fairway Woods. Callaway has established the industry standard for ball speed technologies.
Paradym Hybrids are changing the way golfers think about their long game. The Cutwave Sole design boosts the club's performance through the turf with Callaway's Paradym Shift Construction, making this Callaway's most versatile hybrid ever. And now, for ultimate distance, they've adopted their best speed technology from fairway woods and incorporated them into hybrids. The Paradym X model is designed for golfers searching for a full-sized, wood-shaped hybrid that is long, versatile, and forgiving.
The need to combine concentrated power with both spin and loft is something any journeyman golfer needs. For these kinds of shots, Callaway Irons are the ideal tool. More specifically, the Callaway Golf Paradym Irons and the X Forged 21 Utility Iron are essential items for your golf bag.
Distance irons are long, but discriminating players also need outstanding feel. So why not combine the two in one club? Callaway's Paradym Shift Construction blends a Forged 455 Face with an all-new speed Frame to provide you with the best of both worlds. The Paradym iron is intended for golfers seeking a distance iron with a refined shape and premium forging.
The Callaway Golf X Forged 21 Utility Iron is designed to deliver power and precision when you are well into the fairway. The club is a powerhouse infused with Callaway features perfect for an advanced player.
One standout feature is the face design. Flash face cup architecture helps ensure a power-infused shot when you need it. The design delivers higher ball speeds built from data harnessed by artificial intelligence. Complementing the face is tungsten weighting that helps provide accurate trajectory and loft.
Callaway wedges stand ready to get you out of some of golf's stickiest situations. Crafted to grip the ball definitively, these clubs can help you traverse any surface you might face. Two Callaway wedges that embody this level of control are the JAWS RAW Wedge and the Mack Daddy CB Wedge.
Jaws Raw adds raw scoring power to your wedge game. The most aggressive grooves in golf, combined with a raw face that produces maximum spin. Callaway has applied tungsten technology to a wedge for the first time, resulting in a weight-balanced club that provides both feel and control. These innovative technologies are tempered by Roger Cleveland's 40+ years of developing some of the most sought-after wedges in golf.
Any golfer knows that a reliable wedge has to grip the ball instantly and firmly. Sand, mud, and uneven surfaces can be unforgiving. This club is built around a firm grip during ball contact. The aptly named Mack Daddy Wedge features dual sole grinds to ensure a firm hold on the ball. In tandem with the dual grooves is the unique shape of the Mack Daddy Wedge grooves. Known as JAWS, this proprietary technology gives you intense ball control at impact.
All your efforts finish on the green. An extra stroke here can sink your score. It would be best if you had a scientifically designed putter to help you make better putts. In addition, the putter needs to complement your unique style. Callaway/Odyssey putters fit both criteria. Two popular Odyssey putters that can elevate your game are the Odyssey Golf DFX Putter and the Odyssey Golf 2-Ball Ten Tour Lined S Stroke Lab Putter.
The Odyssey DFX Putter is designed to give you more control and precision when you go to putt. The balanced mallet-style putter has one of the softest faces available. And this gives the competitive golfer greater feedback when they contact the ball. The design makes aligning your shot simpler than other putters, which can help you make more shots.
When Odyssey released the Odyssey Ten shape a few years ago, it quickly became a popular choice on Tour and among golfers looking to improve their putting confidence. This tried-and-true head design prioritizes alignment and high MOI, and Odyssey has significantly improved on those two crucial performance attributes. The 2-Ball Ten Tour Lined S is a toe-hang mallet designed for golfers with modest face rotation and arcing strokes. This putter blends Odyssey's Tour-proven 2-Ball and Ten forms to create a high MOI head design with our red Stroke Lab shaft, White Hot insert, and an alignment line through the famous discs.
The White Hot Versa One CH is a heel-toe weighted blade putter with a crank hosel that creates moderate toe hang and is ideal for strokes with a moderate arc and face rotation. Odyssey's Versa alignment system in black and white with strong contrast has dominated Tours all over the world.
White Hot Original Formulation, feel, sound, and performance have all returned in a single outstanding two-part urethane insert. These putters are finished in a Rich Silver to make them stand out and come in classic Odyssey designs that are treasured by Tour Players and recreational players alike.
Callaway Golf Balls
Chrome Soft is better for everyone, from beginners to the best players in the world. Now that it has Callaway's new Precision Technology, the Chrome Soft Golf Ball lasts longer and still has the soft feel that golfers love.
From beginners to champions, Chrome Soft is best. Callaway's innovative Precision Technology makes the Chrome Soft Golf Ball longer and softer. Callaway's Triple Track lines help putting accuracy. Triple Track improves alignment over side stamp alignment aids with Vernier Hyper Acuity.
Callaway Supersoft is a popular golf ball due to its long, straight distance and incredibly soft feel. Callaway updated cover, core, and construction technology to increase tee-to-green performance. They dramatically improve speed and feel around the green.
The ERC Soft Triple Track is Callaway's longest soft-feeling golf ball, with an innovative new Hybrid Cover and a PARALOID Impact Modifier from Dow. And this is how E.R.C Soft achieves a unique mix of maximum distance from a high launch and low spin, soft feel, longevity, and excellent greenside control. Callaway focused Triple Track lines on the ball to increase putting accuracy. Compared to a standard side stamp alignment aid, Triple Track uses Vernier Visual Acuity to improve alignment.
Callaway's Warbird is a distance ball with a large, high-energy core and a two-piece structure that generates maximum speed. Callaway's HEX Aerodynamics emphasizes high launch and extended carry with this design, with excellent feel and control to match all that distance.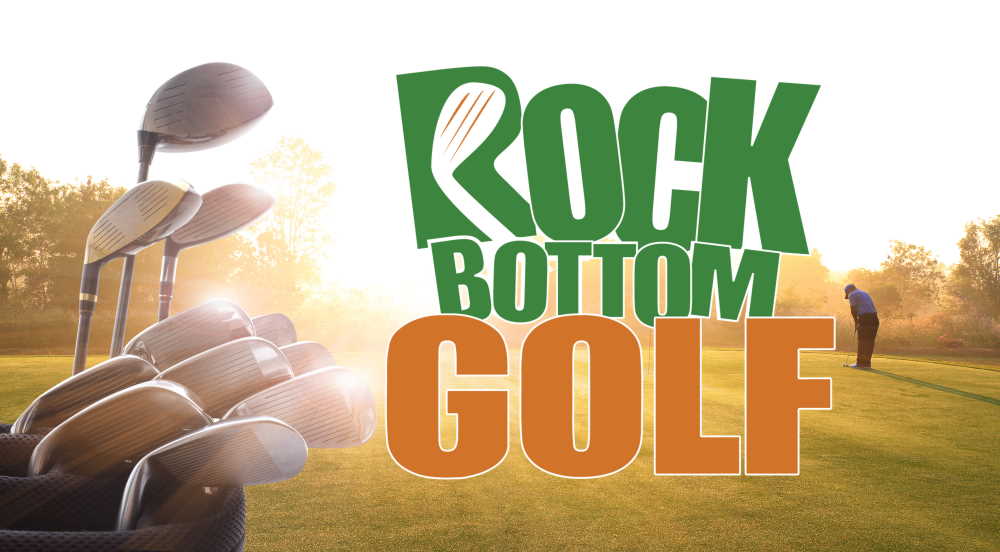 About The TopGolf Callaway Brands Co.
In 1982, Ely Callaway Jr. purchased half of Hickory Sticks USA and renamed the company "Callaway Hickory Stick USA." In 1983, he became president and relocated the company's headquarters to Carlsbad, California, where he could be found selling clubs out of his Cadillac. They purchased the remainder of the company in 1984 for an additional $400,000. And in 1988, the company's name was changed to Callaway Golf.
Callaway introduced the Big Bertha Driver line and still manufactures it today with its latest Great Big Bertha Driver version. While in 2000, Callaway introduced its first golf ball, The Rule 35.
And over the years, they have acquired other premium golf-related companies, including Odyssey Golf in 1997, Ogio and TravisMathew in 2017, and Jack Wolfskin in 2019. Also, just recently, in 2021, Callaway and TopGolf merged, officially changing their name in 2022 to the TopGolf Callaway Brands Corp.
Before You Go!
Are you a fan of Callaway Golf? What do you think of their products? And what do you think of Callaway's new 2023 line of golf clubs like the Paradym family of clubs? Or do you have a mix of brands you like to play with? If so, what specific Callaway products are the best? Their drivers? Their golf balls? Let us know down below in the comments!
Also, take a look at our other great golf-related blog posts here! Take a look at the premium Morgan's Crossing golf course in upstate NY! Do you want tips on how to hit longer bombs with your golf driver? Then check out our Golf Tips: Achieving Better Shots With Your Golf Driver!
Happy golfing!