February 2023's Top-Selling Gear!
Hey, Rock Heads! March is here and February is over! So, we thought we'd take a look at February 2023's Top-Selling Gear!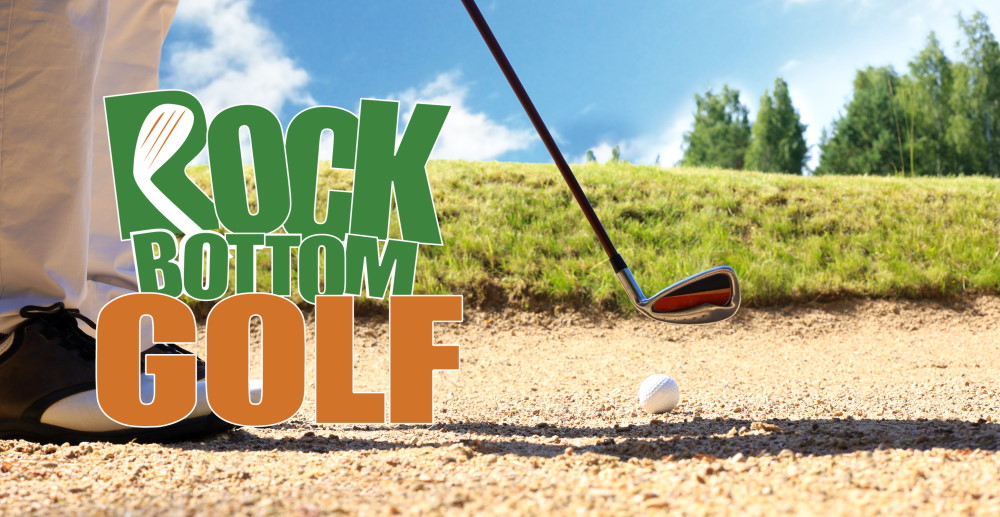 Top-Selling Driver:
A draw-biased carbon composite construction aided by a heel-side sole weight. Built upon the 2nd generation of Mizuno's Forged SAT2041 Beta Ti face – for potent ball speeds and consistent performance over time. Slower swing speeds will benefit from the J-Spec – incorporating an incredibly lightweight 39g MFusion graphite shaft.

Top-Selling Wedge:
Warrior Golf Pro-Edge 60º Wedge
Fine-Tuned Performance Technology: Optimize your trajectory, control, and accuracy with state-of-the-art adjustable weighting.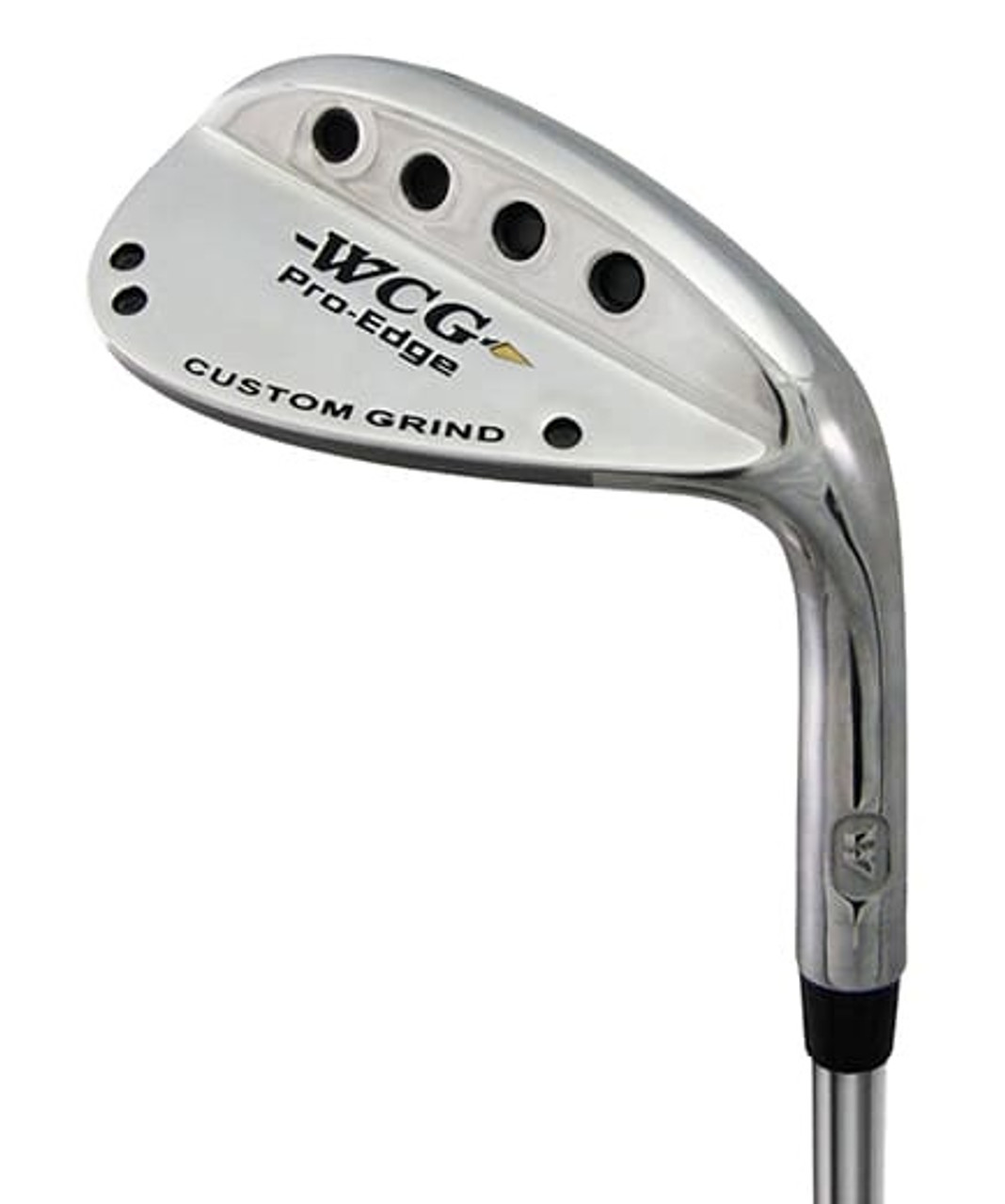 Features:
Fine-Tuned Performance Technology: Optimize your trajectory, control, and accuracy with state-of-the-art adjustable weighting
Rapid Recoil Technology: Progressive face thickness provides a trampoline effect at impact producing greater ball velocity and extreme distance off the club face
Enhanced Mass-Transfer Weighting: Effectively redistributes weight to select areas around the perimeter of the club head for superior feel and control throughout the club swing promoting a more consistent tempo and swing plane maximizing accuracy and shot-shaping ability
Variable Club Head: Designed with a thinner topline for more workability and a slightly wider sole for increased forgiveness
Deep Cut Precision Grooves: Maximize groove depth and width for an exceptional back spin and superior control
Rough Surface Optimization: Provides optimum roughness over the club face for increased shear contact improving ball striking
True Launch Shaft: Active Release Technology for increased power upon release. Frequency matched and balanced for enhanced performance
Top-Selling Bag:
Snake Eyes Golf SE500 Cart Bag (Closeout)
The SE500 Cart Bag features ultra-modern, cutting-edge colors and design. With all of the storage and comfort this bag provides, you can bring all the necessities you need on the course with ease!
Features: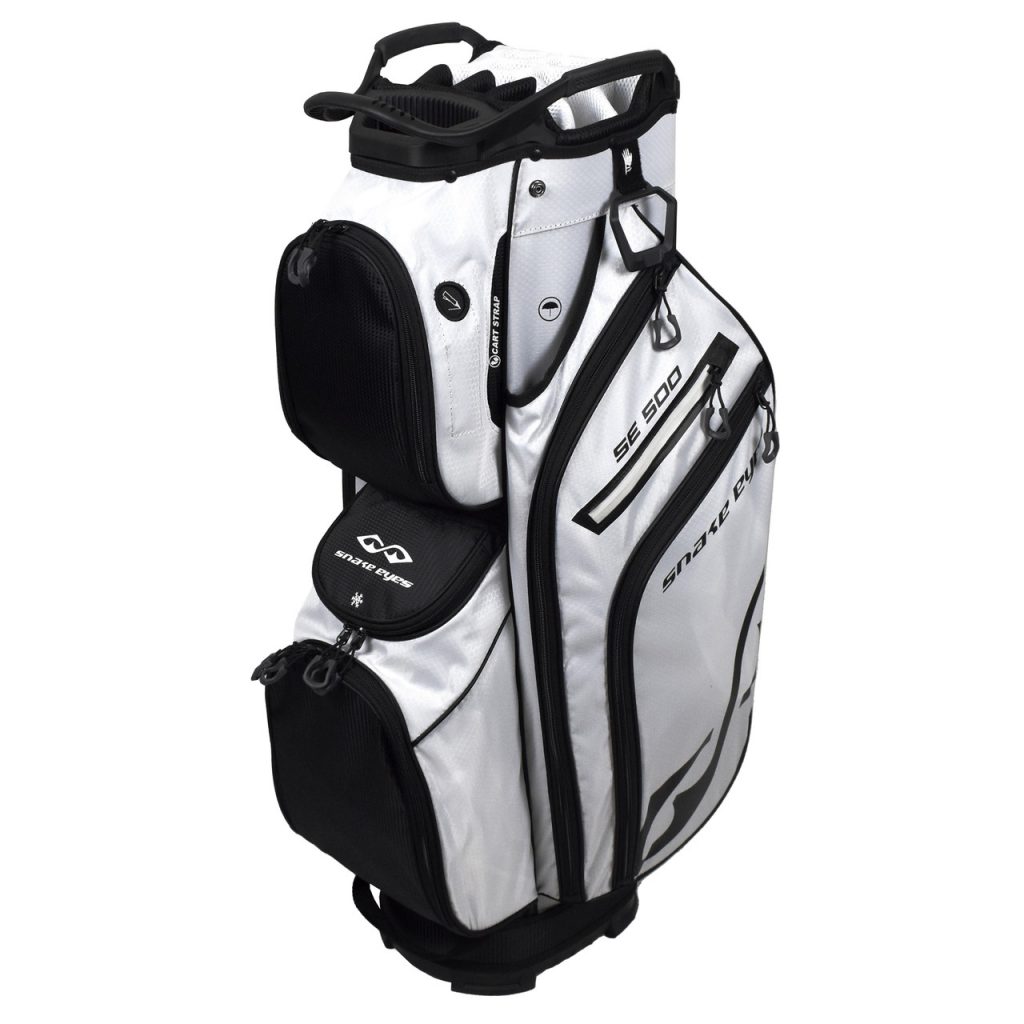 9.5″ Top with 14-Way full-length dividers
9 Pockets including 2 Full-length garment pockets
Velour-lined valuables pocket
Rangefinder pocket
Insulated hydration pocket
Easy lift handle placement
Umbrella holder
Cart strap pass-through system to easily secure the bag to the cart
Padded carry strap
Top-Selling Ball:
Snake Eyes Soft Distance Golf Balls
The Snake Eyes Soft Distance Golf Ball has a soft, high-energy core and ultra-thin cover that converts swing speed into long, hot, and straight shots. This ball has an advanced 392-aerodynamic-dimple design and low compression for a superior feel.

Top-Selling Shoe:
Etonic Golf Stabilizer 3.0 Shoes
Drive it down the fairway in style with the Etonic Stabilizer 3.0 Shoes. The waterproof upper will keep you cool and dry, while the Ether Foam midsole provides superior cushioning and support throughout your entire round. Constructed with a durable 2-color rubber outsole and removable Black Widow Spikes for unmatched traction, these shoes will quickly become your go-to golf shoes.

Top-Selling Electronics:
Snake Eyes Golf L6 Slope Rangefinder
Snake Eyes is back and better than ever! Nothing proves it more than the new L6 Slope Rangefinder. The ultimate tool for finding the distance from the ball to the green with pinpoint accuracy! This simple-to-use rangefinder measures distances up to 700 yards. Take the guesswork out of your game and confidently pick your next club for the perfect shot!

Before You Go!

We have a wide range of golf-related articles here. So stay awhile and have a look around. Are you looking for a great golf destination? Check out Morgan's Crossing Golf Course! Or are you looking for some new golf electronics to help you improve your game? Head on over to the 6 Best Bushnell Golf Electronics & Rangefinders For 2023! No matter what you are looking for, we probably covered it! That was February 2023's Top-Selling Gear! Do you plan on grabbing some gear from RBG? If so, what? Did you grab anything from this list in February?
Happy golfing!