Morgan's Crossing Golf Course
A Golf Lover's Dream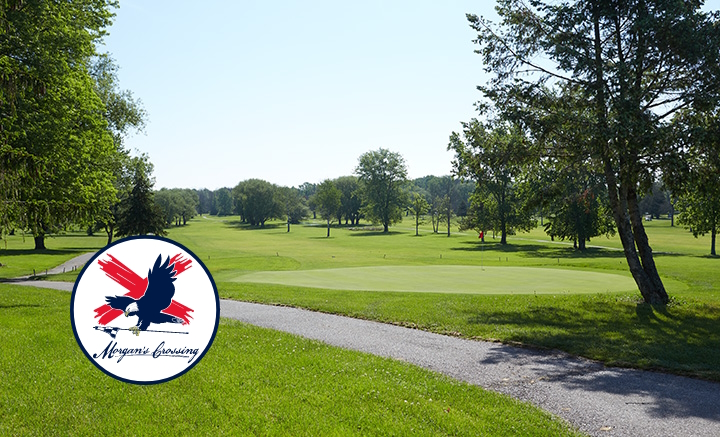 If golf is your sport of choice, then a few rounds at Morgan's Crossing should be near the top of your to-do list. This golf lover's destination features an 18-hole golf course complete with a driving range and golf fully-stocked pro shop, Rock Bottom Golf's first flagship retail store. So if you're looking for a place to golf from dawn to dusk, look no further than one of upstate New York's most famous golf courses, Morgan's Crossing!
Golf Courses in North Chili, NY
In North Chili, New York, golf courses are plentiful. From the public golf course at Genesee Valley Park to the private course at Midvale Country Club –– North Chili offers a variety of courses for golfers of all levels.
However, Morgan's Crossing is the premier golf course in the area. The challenging layout provides a unique mix of long and short holes with plenty of water hazards and sand traps. This 18-hole championship course is well-maintained and will keep you returning for more. Plus, visit the new and improved driving range, open from dawn to dusk, seven days a week!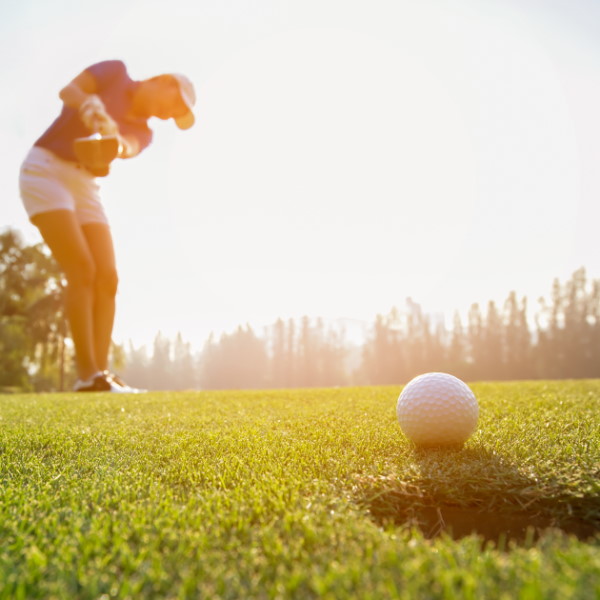 Professional lessons are available at Morgan's Crossing for those just beginning their golf journey or those golfers who want to take their game to the next level. Morgan's Crossing has everything you need to become the best golfer you can be. So, grab your clubs and head to Morgan's Crossing for an unforgettable game.
Morgan's Crossing Golf Course
Whether you're golfing for sport, leisure, or competition – Morgan's Crossing is the perfect destination! The golf course has a unique layout with 18 championship holes set within beautiful landscapes! Morgan's Crossing's unique course design and pin positioning provide appropriate challenges whether you're a beginner or a scratch player. It's a great course full of challenges for everyone!
The Pro Shop At Morgan's Crossing
The knowledgeable staff at the Rock Bottom Golf's pro shop at Morgan's Crossing can help you find the perfect items for your game. Whether you are looking for a new driver or expert advice on what to wear on the course, they can help. They can also assist with club fitting services to equip you with the best gear for your game. With so much to offer, it's guaranteed that you'll find exactly what you need at Rock Bottom Golf's first flagship golf retail store. Stop by today and prepare for your next golf round!
You can always find that perfect golf gear item online at RockBottomGolf.com too!
Why The Rock Bottom Golf Pro Shop Is A Must Visit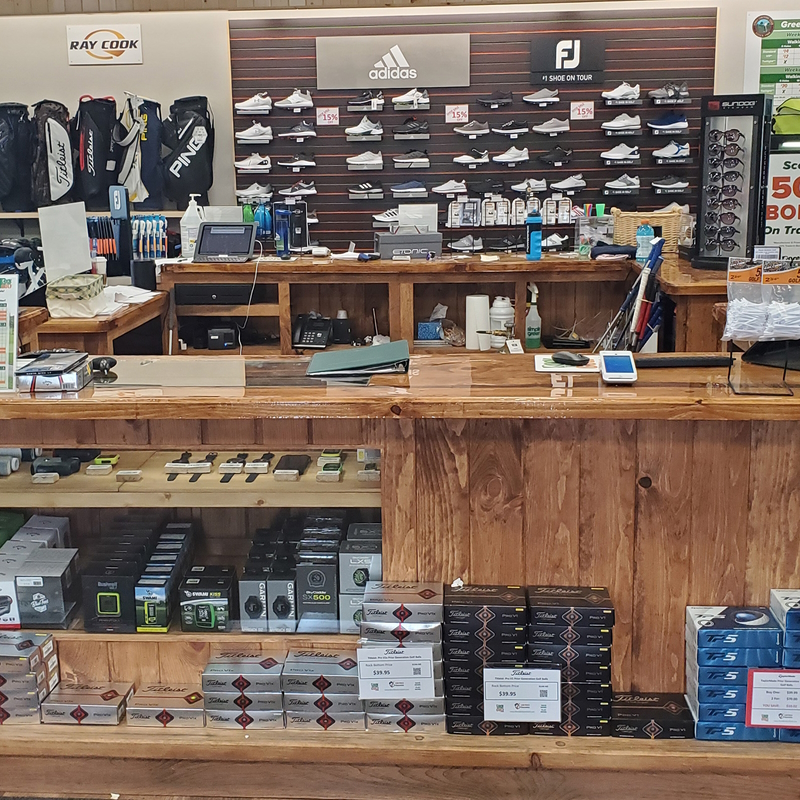 Rock Bottom Golf has become a household name in golfing circles and has a special connection to Morgan's Crossing, which is why it's a must-visit! It's the perfect place to stock up on golf clubs, golf balls, and other essentials for your game. Rock Bottom Golf also offers private lessons with their PGA-certified instructor to help you take your game to the next level.
When golfers needed reliable golf gear, the folks at Rock Bottom Golf heard the call! What started as an online used golf ball store evolved quickly. Now golfers everywhere can rely on high-quality golf course equipment for less, giving them more confidence on the green and more game practice!
Rock Bottom Golf is more than an online discount golf retailer; it's a lifestyle. The mission is to offer visitors the best golf products at unbeatable prices. Whether someone's looking for apparel, bags, balls, clubs, and accessories –– RBG always delivers on quality! They also offer budget-friendly pre-owned and used golf equipment for anyone who wants to try golf without breaking the bank.
Morgan's Crossing –– More Than Golf
Morgan's Crossing golf course is much more than a top golf destination. To some folks, it's their best chance for an afternoon activity and connection with mentors. Through its First Tee program, Morgan's Crossing sponsors golf-related activities to help develop character in youth and teach life values, allowing them to learn about golf and have fun.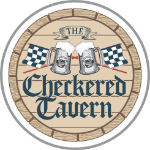 Plus, after a long day of golfing, golfers can head to the Checkered Tavern – the restaurant onsite at Morgan's Crossing – and enjoy a menu full of comfort food. The Checkered Tavern hosts weekly events, such as trivia nights and karaoke. Guests can enjoy their delicious food and drinks while participating in exciting activities surrounded by friendly staff and customers. The atmosphere is always welcoming and inviting, making it the perfect place to relax or have an entertaining night out.
Final Thoughts
Morgan's Crossing is an ideal destination for golfers of all levels. From experienced professionals to first-time players, it offers a variety of amenities and resources that makes it the perfect place to hone your game or have some fun. Whether you're looking for quality equipment at discounted prices, professional lessons and club fitting, or want to visit the Checkered Tavern, Morgan's Crossing has what you need.
There's something for everyone at this fantastic golf course and club! So don't wait any longer – contact Morgan's Crossing today!

Before You Go!
Don't forget to check out our other great golf-related blog posts here! Are you looking for a new golf rangefinder for 2023? Check out Bushnell's best! Want some tips and tricks on driving more bombs? Read Golf Tips: Achieving Better Shots With Your Golf Driver!
Plus, we would love to hear your thoughts! What are your favorite golf courses? Did you get your golf clubs fitted professionally? And would you take golf lessons from a pro? Let us know!