Best Golf Video Games When You Are Stuck Inside
We all know that we are getting a little more "indoor time" nowadays! If you still have that golfing itch but just HAVE to stay indoors, then why not fire up some of the best golf video games available? It can be a good way to hit the virtual golf course with some of your friends by playing multiplayer. Or if you are so inclined, you can just hit the course alone for a little virtual practice time.
Below are a few good choices to get in a round or two (or many). There is even a Virtual Reality option for those that really want the golfing experience while not leaving the comfort of the indoors. Check them out!
The Golf Club 2019 featuring PGA TOUR

The Golf Club 2019 seems to be the most talked about and most loved of the current batch of golf games. It also seems to have a health fan base and a large, thriving community. It currently has a "Mostly Positive" user rating on Steam and the PC version is, at the time of this post, priced at $14.99.
Name: The Golf Club 2019 featuring PGA TOUR
Release Date: 8/2018
From: 2K Media/HB Studios Multimedia Ltd.
Platforms: PC, PS4, XBOX ONE
Features
PGA TOUR Career

Explore the new and officially licensed PGA TOUR Career mode, including Q-School, Web﮳com Tour, PGA TOUR, and the FedExCup Playoffs.

Online Multiplayer

Compete online against friends or the world in Match Play, Alt-Shot, Skins, and more.

Online Societies

Create or join Online Societies and compete in custom tournaments to earn currency and climb the ranks.

Course Designer

Design, build, and share your own course creations online or play the creations of others.
Golf with Your Friends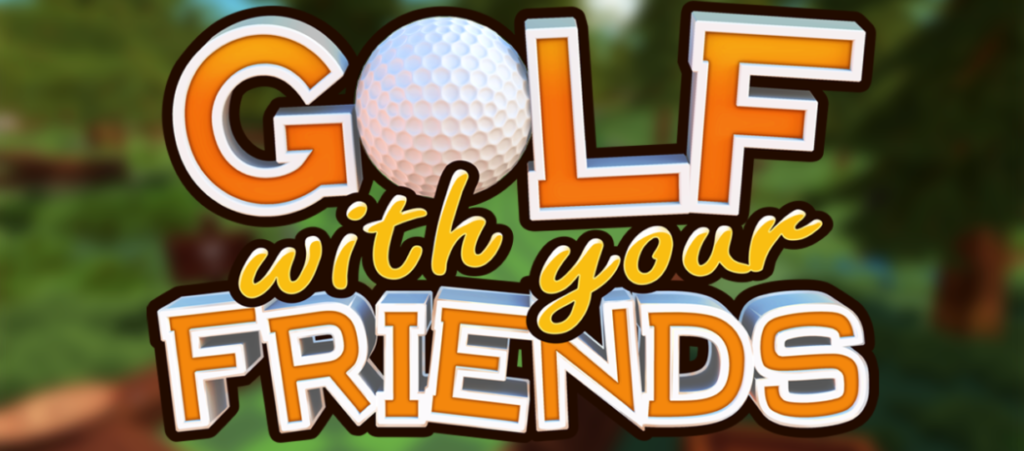 Golf with Your Friends is a mini-golf style golfing game that you (as it says on the tin) play with your friends. As it says on the Stream page… "With Your Friends! Nothing is out of bounds as you take on 9 courses filled with fast-paced, exciting, simultaneous mini golf for up to 12 players!"
Even though the Early Access version of Golf with Your Friends has been out since 2016, the full version is coming out VERY soon for PC, Nintendo Switch, PlayStation 4, and Xbox One. As a matter of fact, it may already be out by the time you are reading this.
Name: Golf with Your Friends
Release Date: Early Access – 2016 (PC) / Full version – Very soon!
From: Team17 Digital Ltd / Blacklight Interactive
Platforms: PC, Nintendo Switch, PlayStation 4, Xbox One
Features
12 Player Multiplayer

Make sure your skills are up to scratch as you tee off against 11 other golfers in online multiplayer.

Themed Courses

9 courses with unique mechanics and holes, become a pro in the pirate course, or aim for an albatross in the ancient theme.
The Golf Club VR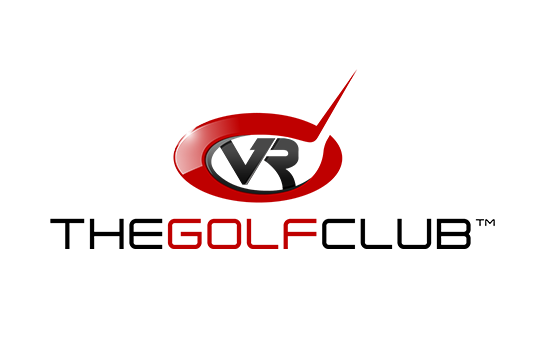 Name: The Golf Club VR
Release Date: 02/2017
From: HB Studios
Platforms: PC, HTC Vive, Oculus Rift, Valve Index
Features
Full Immersion

VR allows gamers to have a completely new perspective of video games. Along with fun gameplay mechanics, VR requires unique attention to visuals and audio over traditional development. With the help of the visual presentation from the original The Golf Club, golfers can feel like they're on the course from the comfort of their home. A rework of the audio for VR helps immerse gamers and pull you in even further; ambient sounds of wind, crickets, waves crashing, birds, and much more, including the sound of that perfect drive to create an amazing virtual experience.

Courses

Every course created in the original The Golf Club will be playable in VR. A VR rating system has been put in place to help curate the fun and beautiful courses, surfacing them to the top for everyone to enjoy. Users will not have access to the course designer from the original The Golf Club in VR. Though, with a library of over 130,000 courses to choose from and over 250,000KM² to explore and compete on, there's plenty to keep you occupied.

Fully Interactive Tutorial

[HB Studios] have included a fully interactive tutorial to help prepare you for The Golf Club VR. With the help of our commentator from the original The Golf Club, the step-by-step guide familiarizes you with the game.
Best Golf Video Games Honorable Mentions
Everyday Golf VR

EVERYDAY GOLF VR is a realistic golf VR game. [The developers} have been continuously mulling over how to improve user convenience without losing realism so that people can easily play our game whether they are familiar with golf or not.

Resort Boss: Golf

Can you turn your cozy, one-hole course into a bustling, world-famous resort? Craft unique courses and build top-class facilities to keep golf's wealthiest players coming back.

Golf It!

Golf It! is a multiplayer mini-golf game with a focus on a dynamic, fun, and creative multiplayer experience.

Rory McIlroy PGA TOUR

In EA SPORTS Rory McIlroy PGA TOUR, you can customize your gameplay experience to your liking. You can choose from three gameplay styles: Arcade, Classic, and Tour.

Final Thoughts
There are plenty of good options out there for golfing games in 2020. This is super good news for those that can't get out and golf IRL as much as they would like. Whether you are into realism, full course, or mini-golf style games, there are options for solo play as well as a ton of options to play live multiplayer games with a larger golfing video game community and your friends.
The current crop of golf video games has been out for a while now, in video game lifetime terms, anyway. Case in point, I have covered most of these games already on this very blog. And as I write this, I received an email letting me know that 2K is announcing PGA TOUR 2K21 scheduled for release on Friday, August 21, 2020!
Featuring PGA TOUR star Justin Thomas on the cover, alongside a roster of 11 additional PGA TOUR pros, 15 licensed PGA TOUR courses and equipment and apparel from licensed brands including adidas, Polo Ralph Lauren, Malbon Golf, Callaway Golf, Bridgestone Golf, TaylorMade Golf and more, PGA TOUR 2K21 marks the return of the great golf video game that fans have been missing.

2K
With that said, I have a feeling we will see even more new golf games in the very near future. Let's hope! But for now, we still have totally awesome options in my opinion!
Hope to see you on the virtual golf course!
Before You Go…
Don't forget to check out our past best golf video game posts like 2019's Upcoming Video Games You Have to Play and The Best Golf Video Games of All Time! And if you are in the market for some new golf gear at rock bottom prices, check out main site RockBottomGolf.com!